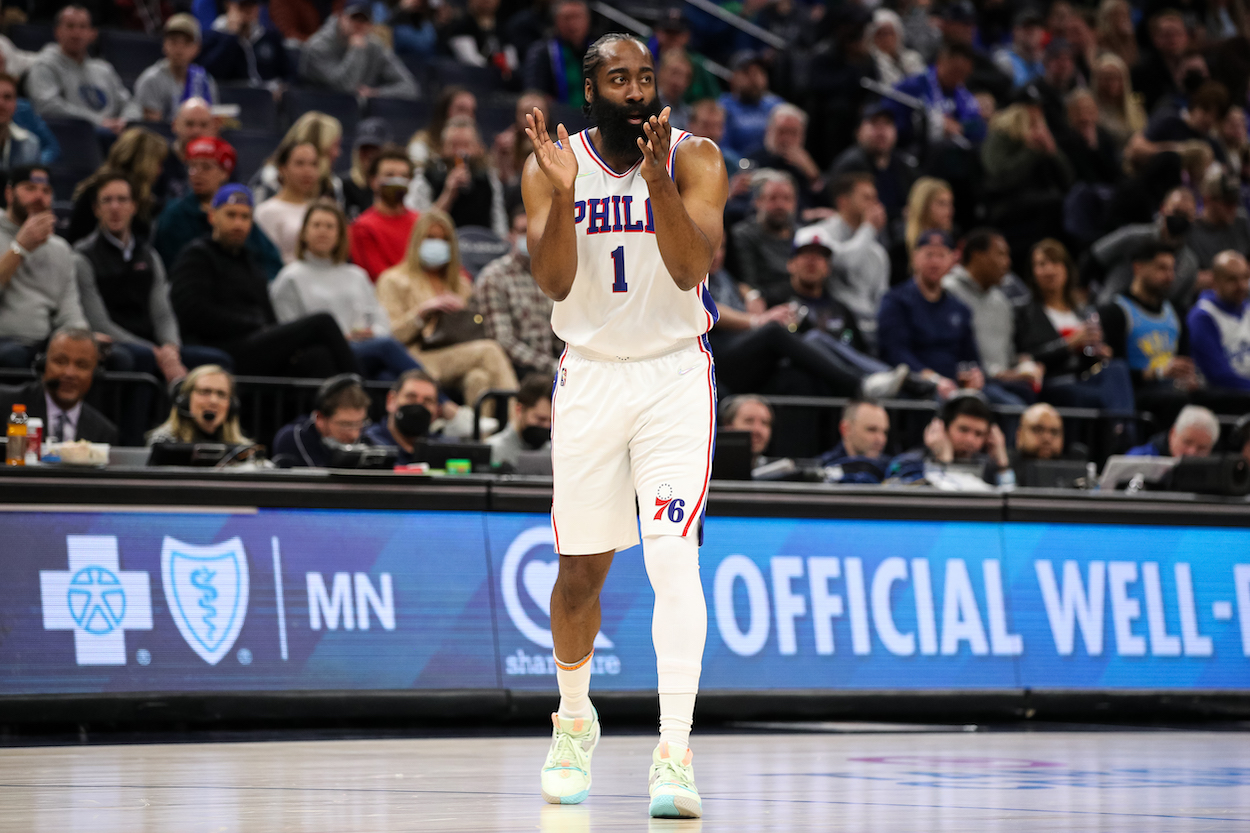 James Harden Unintentionally Embarrassed Ben Simmons in Dazzling 76ers Debut
James Harden incredibly made more three-pointers in his 76ers debut than Ben Simmons has made in his career.
The Philadelphia 76ers went all in at the NBA trade deadline to land James Harden, and it sure looked like a worthy investment on Friday night.
In his highly anticipated debut against the Minnesota Timberwolves, Harden poured in 27 points, dished out 12 assists, and grabbed eight rebounds to lead the Sixers to a dominant, 133-102 win. He also drained five of his seven three-point attempts in the game, which served as an embarrassing reminder of Ben Simmons' incompetent shooting throughout his career.
James Harden dazzles in 76ers debut
Sixers fans couldn't contain their excitement leading up to Harden's debut on Friday night, but not many expected the newest era of Philadelphia basketball to start off with this big of a bang.
Throughout the night, Harden looked as if he'd been running this offense comfortably for years. The pick-and-rolls with Joel Embiid were even more lethal than we could've ever imagined. Tyrese Maxey excelled as the second perimeter option alongside his new teammates.
The 76ers got open looks all night. Looks that weren't available before Harden got to town. Philadelphia made 19 of its 39 three-point attempts, mostly thanks to Harden's ability to manipulate the defense and find open teammates. Even Embiid noticed a difference.
"That was probably the most wide open I've ever been in my career. I had a lot of easy baskets. I used to have to work for everything," he told Kate Scott of NBC Sports Philadelphia after the game.
Not only did Harden make things easy for his new teammates all night, but he also put up a vintage scoring performance complete with and-one layups, mid-range floaters, and smooth step-back threes.
It was a brilliant all-around performance, and it showed 76ers fans what they were missing the entire time Simmons was running the offense.
Harden unintentionally embarrasses Ben Simmons
Simmons' incompetence as a shooter has been well-documented over the past few years. In four full seasons with the 76ers, the point guard attempted 34 three-pointers and made just five. Five! In four years!
Every time Simmons hit a three, Sixers fans would celebrate as if they had just won the NBA Finals. It was embarrassing in hindsight.
But Harden added even more embarrassment to his 76ers tenure by sinking as many threes in his debut (five) as Simmons has made in his entire career.
Insanity. Celebrate accordingly, Sixers fans.
The 76ers are already early winners of the Harden-Simmons trade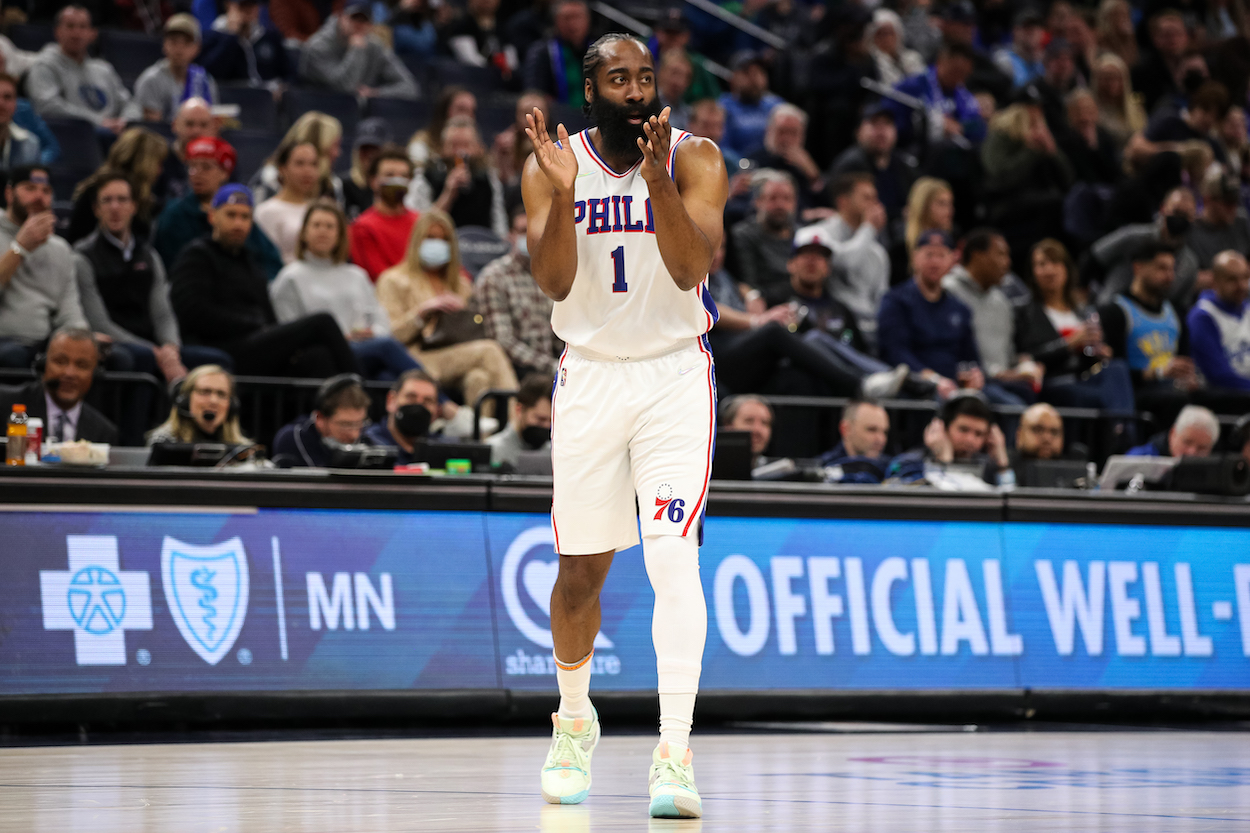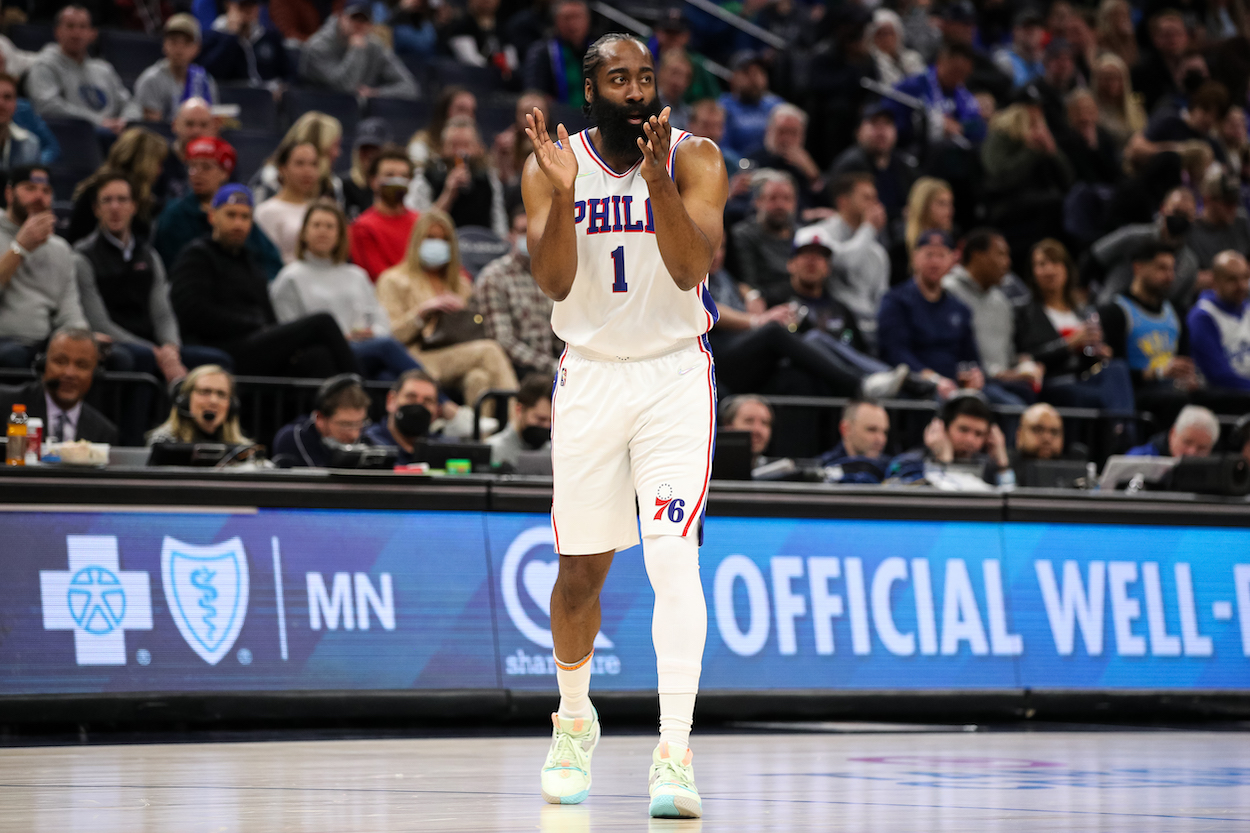 Both the 76ers and Nets got better with the Harden-Simmons trade, but which team got the better end of the deal? After watching Harden's debut, it might not even be a debate.
Harden already looks like his MVP self in limited action with the Sixers, and Simmons is still nowhere to be found. The Nets are claiming they're holding him out until his conditioning is strong enough to return to NBA action, but is that really what's going on here?
Simmons is deathly afraid of playing in front of the rabid Philly fan base, which Brooklyn is scheduled to do on March 10. He's a 25-year-old in the prime of his athletic career, and he's had nothing but time to work out and improve his game over the past eight months. He could easily play 15 or 20 minutes per game right now, but don't be surprised when he delays his debut until after March 10.
If Simmons can't conquer his fears of playing in Philadelphia, he'll never conquer his fear of shooting a basketball.
Like Sportscasting on Facebook. Follow us on Twitter @sportscasting19.