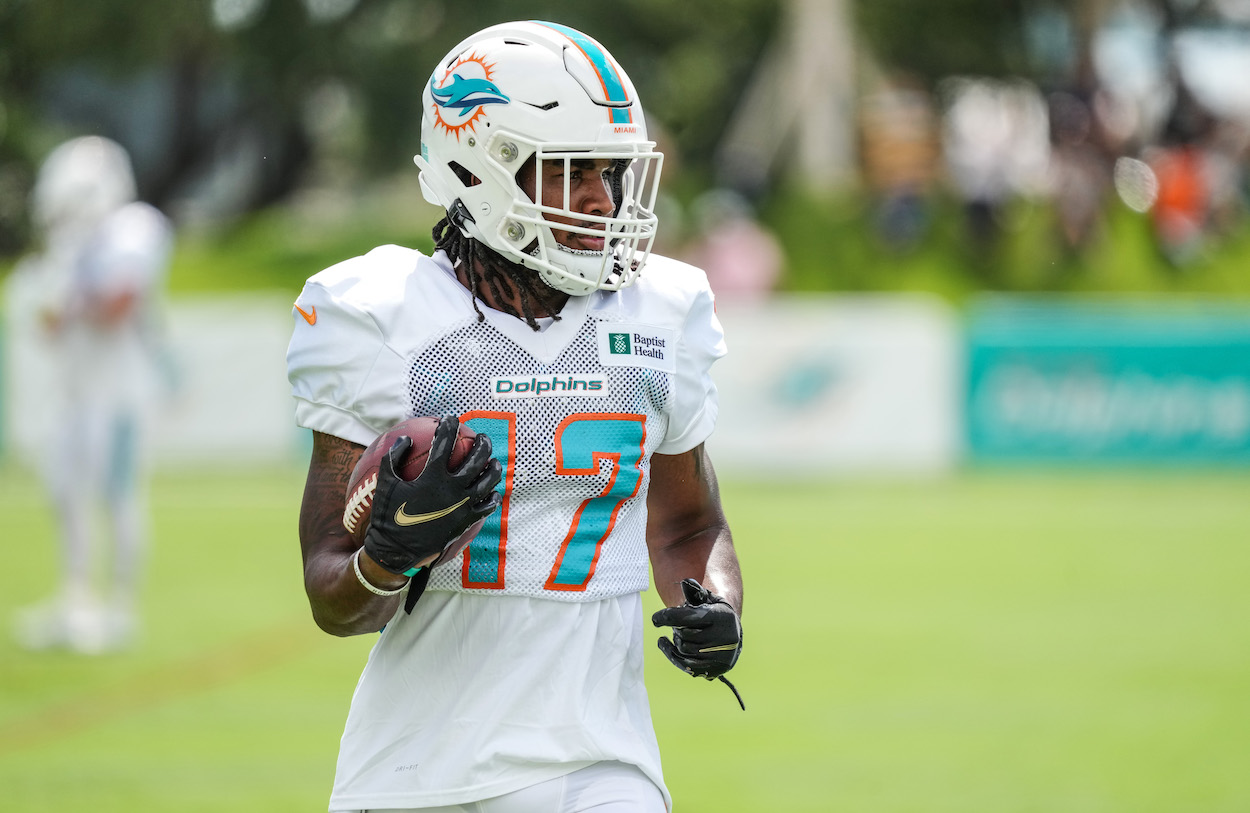 Jaylen Waddle and His Blistering Fast 40-Time Was on Full Display During the Miami Dolphins' First NFL Preseason Game
Miami Dolphins wide receiver Jaylen Waddle showed off why he was drafted in the first round during his first preseason game.
Drafted in the first round of the 2021 NFL Draft, Jaylen Waddle is all about speed.
Possessing an unofficial 40-yard-dash time of 4.37 seconds, the Miami Dolphins targeted Waddle at the top of the draft primarily due to the explosiveness he would add to their offense. The Dolphins struggled with speed and playmaking from their wide receiver room in 2020, forcing them to prioritize the position during the offseason as they continued building around quarterback Tua Tagovailoa.
In his first preseason game on August 14, Waddle wasted little time showing everyone just how fast he is.
Jaylen Waddle wowed spectators with his speed against the Chicago Bears
It isn't much to go off, but Waddle showcased just enough of that 4.37 speed to have most Dolphins fans feeling pretty good about their new rookie. The number six overall pick effortlessly weaved around defenders on the punt return, sneaking up the sideline for an impressive gain.
Even the announcers commenting over the game were ripe with anticipation as Waddle recieved the punt.
Waddle didn't manage to record a catch during the Saturday affair, but that shouldn't be of concern to the Dolphins' coaching staff quite yet. Second-year quarterback Tagovailoa is still in the process of adjusting to NFL game speed himself, and the expectation is that Miami's coaching staff will aggressively scheme the ball into Waddle's hands.
The Miami Dolphins are going to get creative with their new speedster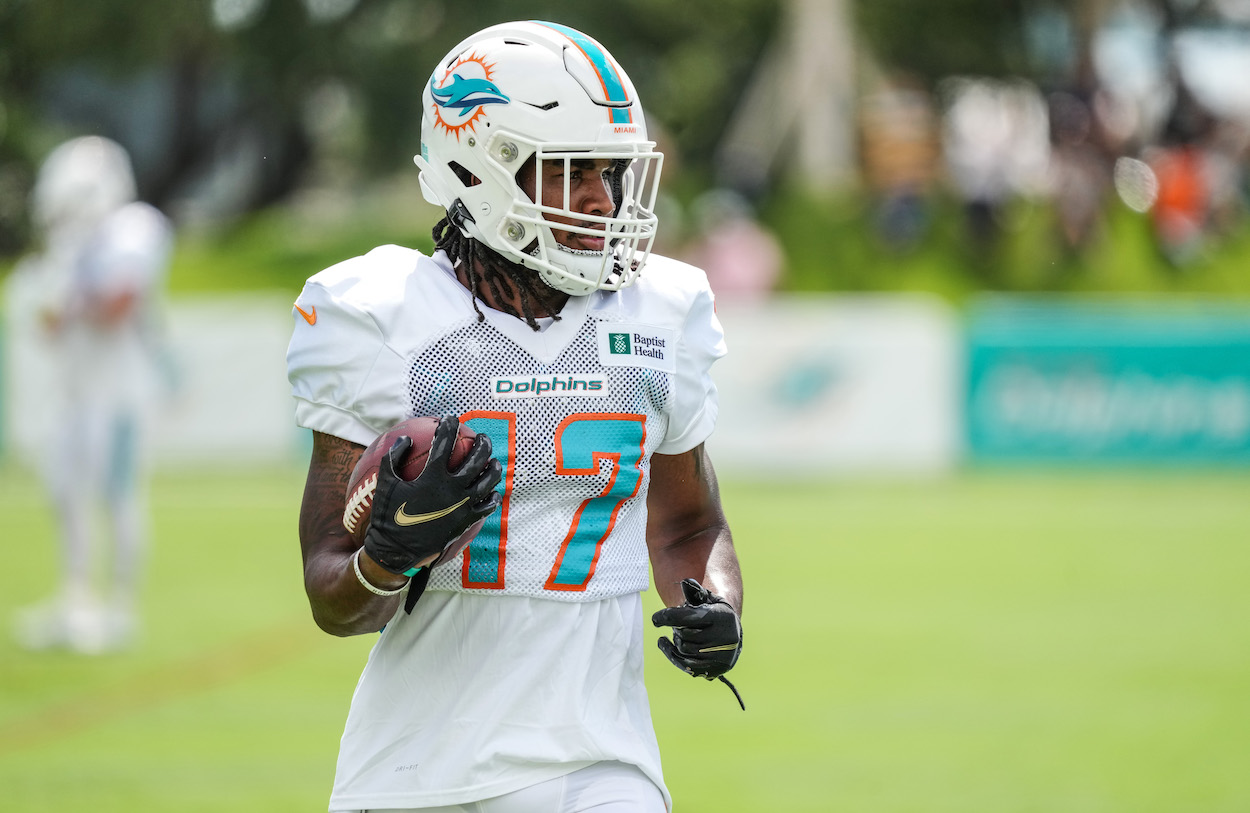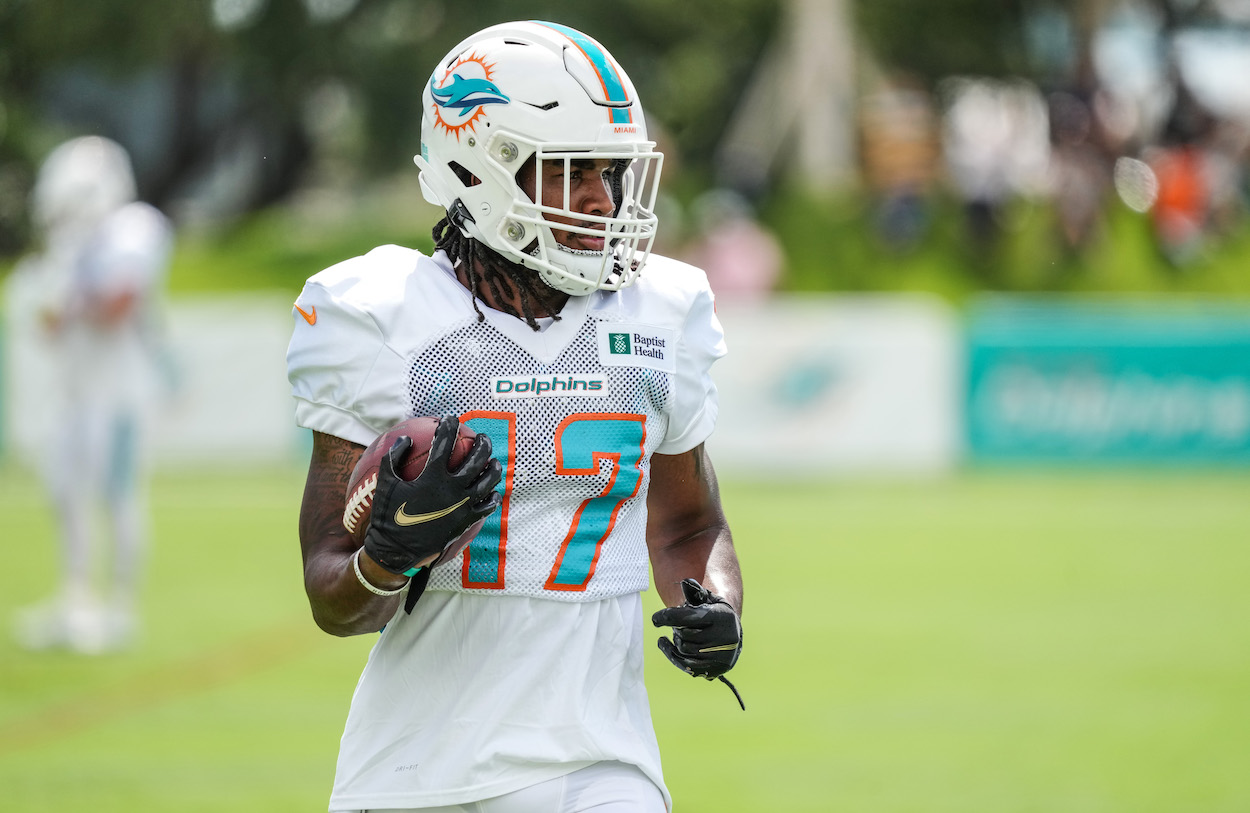 Anytime a team drafts a non-quarterback skill position player in the top-10 of the draft, it's because they have a plan on how to maximize their value best.
For example, the Dolphins could have easily selected left tackle Penei Sewell. You can never have too many offensive linemen, and the Dolphins aren't exactly solid at that position either (they're reportedly looking for some added right tackle depth).
Instead, Miami took a stab on Waddle, who is coming off an ankle injury. Drafting a wide receiver in the top-10 is risky enough — taking one who was just recently injured is borderline irresponsible.
With that in mind, the Dolphins will aggressively work the ball to Waddle. Bubble screens, punt returns, end-arounds, you name it. Miami is going to weaponize Waddle's speed.
Jaylen Waddle is primed for a strong rookie season
If that first punt return was a sign for things to come, Waddle should have no issue adjusting to the speed of the NFL himself. He comes from a polished Alabama program that historically pumps out professional-caliber talent, and he has that before-mentioned relationship with the Dolphins' starting quarterback.
Add in the fact that the Dolphins project to gameplan around Waddle and his speed, and he might have no choice but to have a standout first season in the NFL.
Waddle recorded 1,999 receiving yards, 17 receiving touchdowns, 733 punt return yards, and three return touchdowns during his three-year college career at Alabama.
All stats courtesy of Sports Reference.