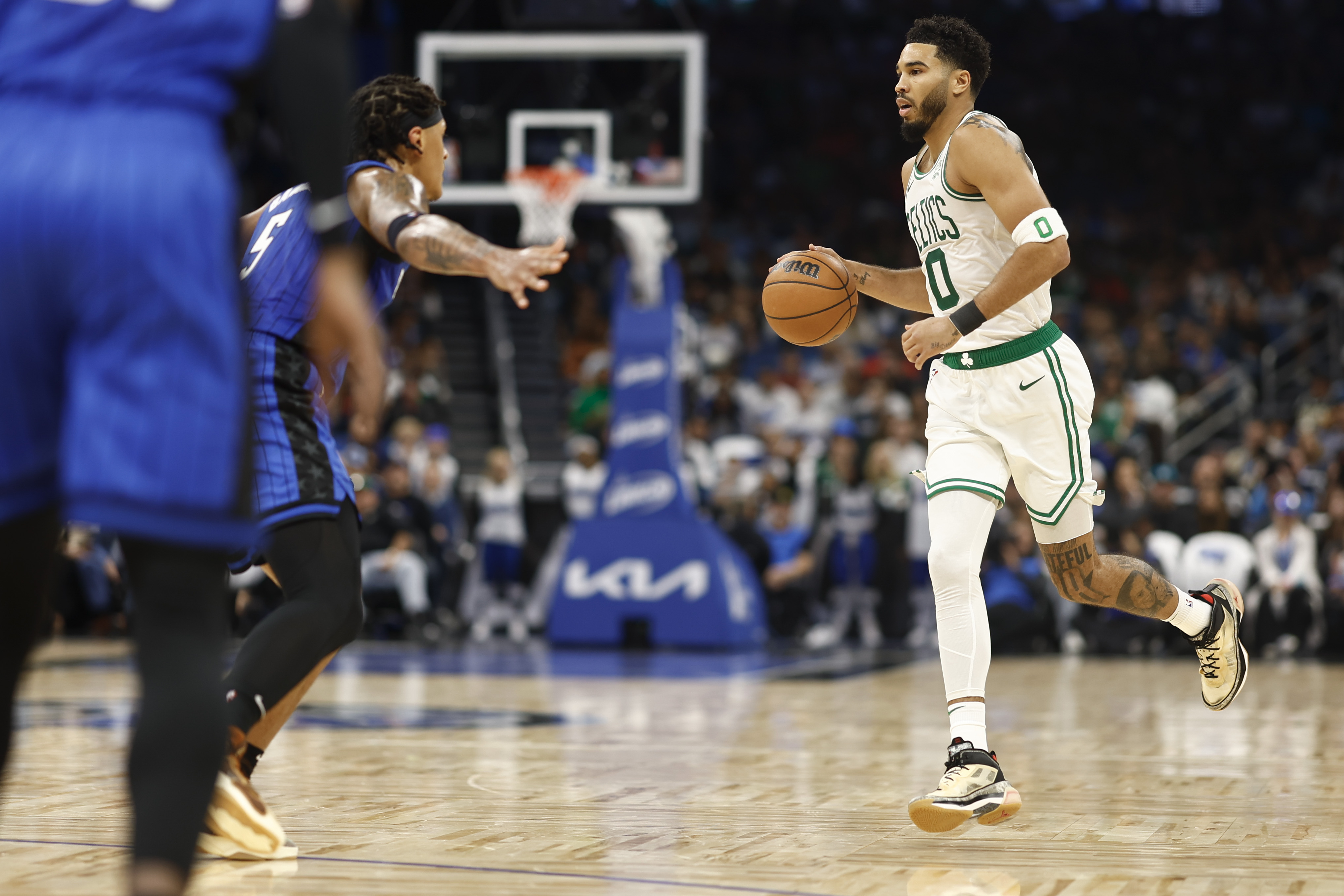 Jayson Tatum Breaks a Larry Bird Mark, but He Wants Much More
Jayson Tatum and the Boston Celtics are off to an impressive start this season.
Although Jayson Tatum still has a long way to go to reach Larry Bird status, he's heading in the right direction. The current Boston Celtics star is on a mission. He knocked Bird out of the record books once again with his performance Saturday night, but that's not enough for him.
Even though Tatum has a specific goal in front of him, he can't help but look back. He remembers how he felt after losing to the Golden State Warriors last year in the NBA Finals, and that's his motivation for this season. Breaking Bird's records is great, but Tatum wants much more.
Jayson Tatum passes Larry Bird with another scoring mark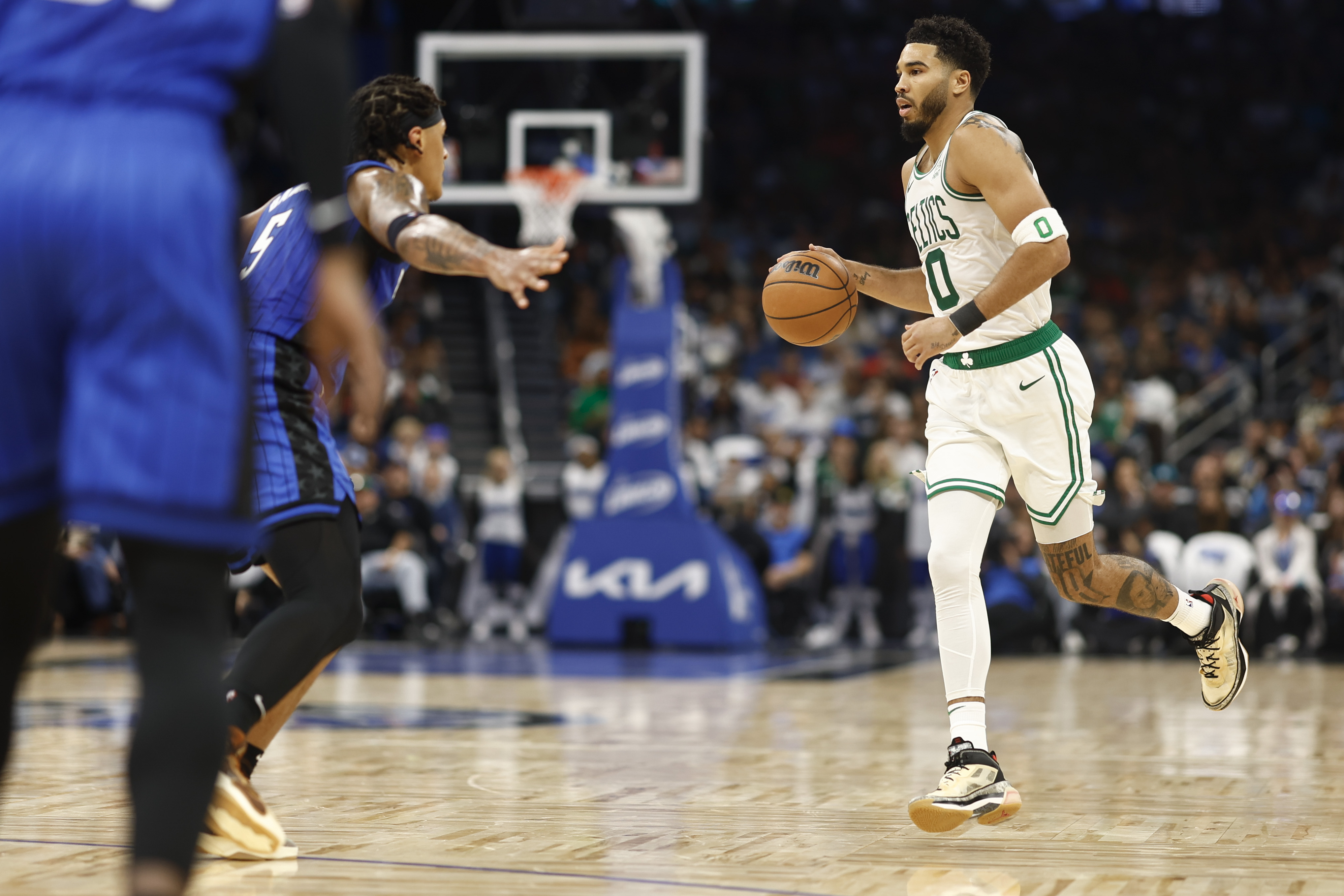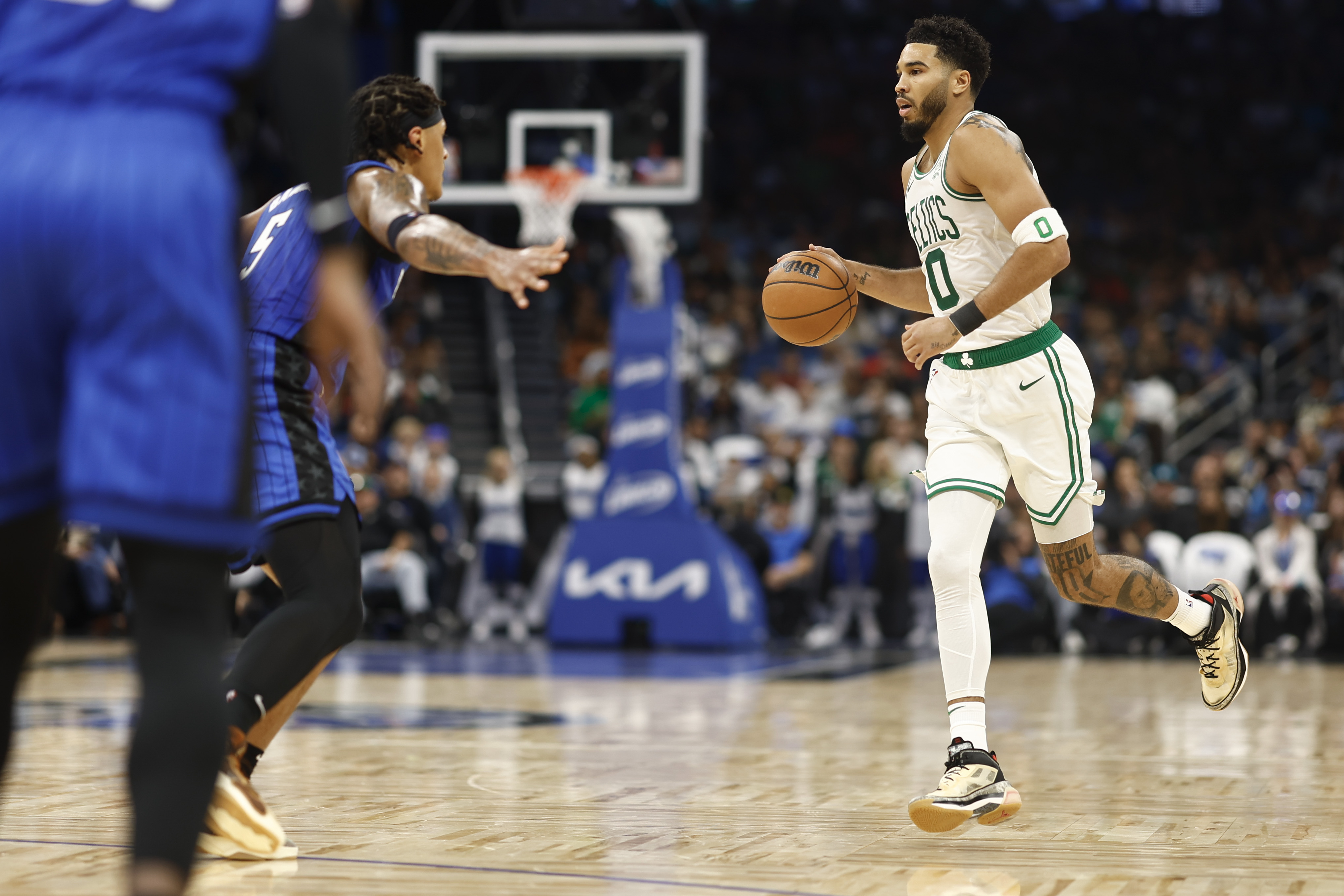 The Celtics ended last season as the hottest team in the Eastern Conference, and they have pick up right where they left off. Despite playing under a new head coach in Joe Mazzulla, the Celtics have raced out to a 3-0 start, two of them coming on the road.
In Boston's latest win — a 126-120 victory over the Orlando Magic — Tatum scored 40 points and passed Bird for the Celtics player with the most points in the first three games of a season. Bird held the mark during the 1984-85 season. He had 96 points.
Tatum had 35 in the season opener, 29 in the second game, and added 40 Saturday night, giving him 104 points in the three-game stretch.
Last season, Tatum scored 54 points in a victory over the Brooklyn Nets. The performance put Tatum in the books with Bird as the Celtics players with the most 50-point games in their career.
Tatum has a long way to go to be compared to Bird, a Naismith Memorial Basketball Hall of Famer and a three-time champion. Bird also won three consecutive MVPs from 1984-1986.
Tatum hungry for his first championship
While the scoring records are nice, Tatum wants much more. After Saturday's 40-point effort, Tatum, known for his slow starts to the season, was notified of his new record and was asked how it felt.
He quickly addressed it, but he focused more on what lies ahead.
"It feels good," he told Abby Chin of NBC Sports Boston. "I'm just happy to be back playing basketball after the summer. After losing in the Finals, all I could think about was just get ready to play again and start a new chapter.
"Said it a million times that it was a long, miserable summer, so I just wanted to get back out here and compete. I just want to win — don't care about how many points I score. I just want to get back to that point."
Tatum has the team rolling right now. The Celtics are motivated to get back to the championship round. If Tatum kleeps playing the way he has, not only will he break more records, but he'll help secure his first championship.
Have thoughts on this topic? Keep the conversation rolling in our comments section below.