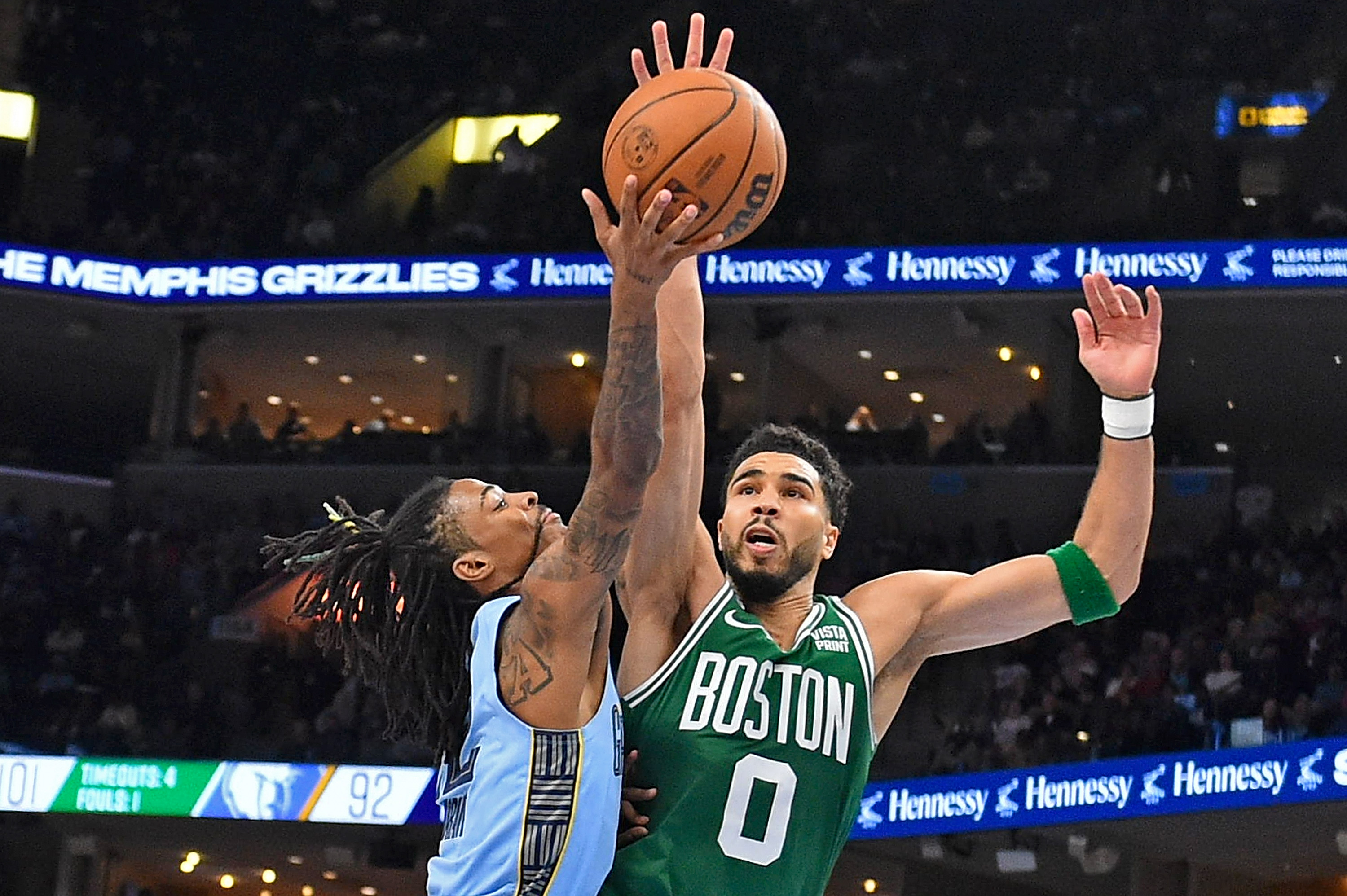 Jayson Tatum Has 'Statement Game' to Put MVP Voters on Alert
Boston Celtics star Jayson Tatum finds himself in the middle of the early MVP race.
Draymond Green called it last year. Kendrick Perkins is talking about it in early November. When all is said and done, Boston Celtics star Jayson Tatum will be a prime MVP candidate this year.
Tatum led all scorers with 39 points in Monday's 109-106 road win over the Memphis Grizzlies. Perkins called it a "statement game" when it comes to Tatum's place in the early MVP race.
Last year, Draymond Green said Jayson Tatum should be the MVP of the 2022-23 season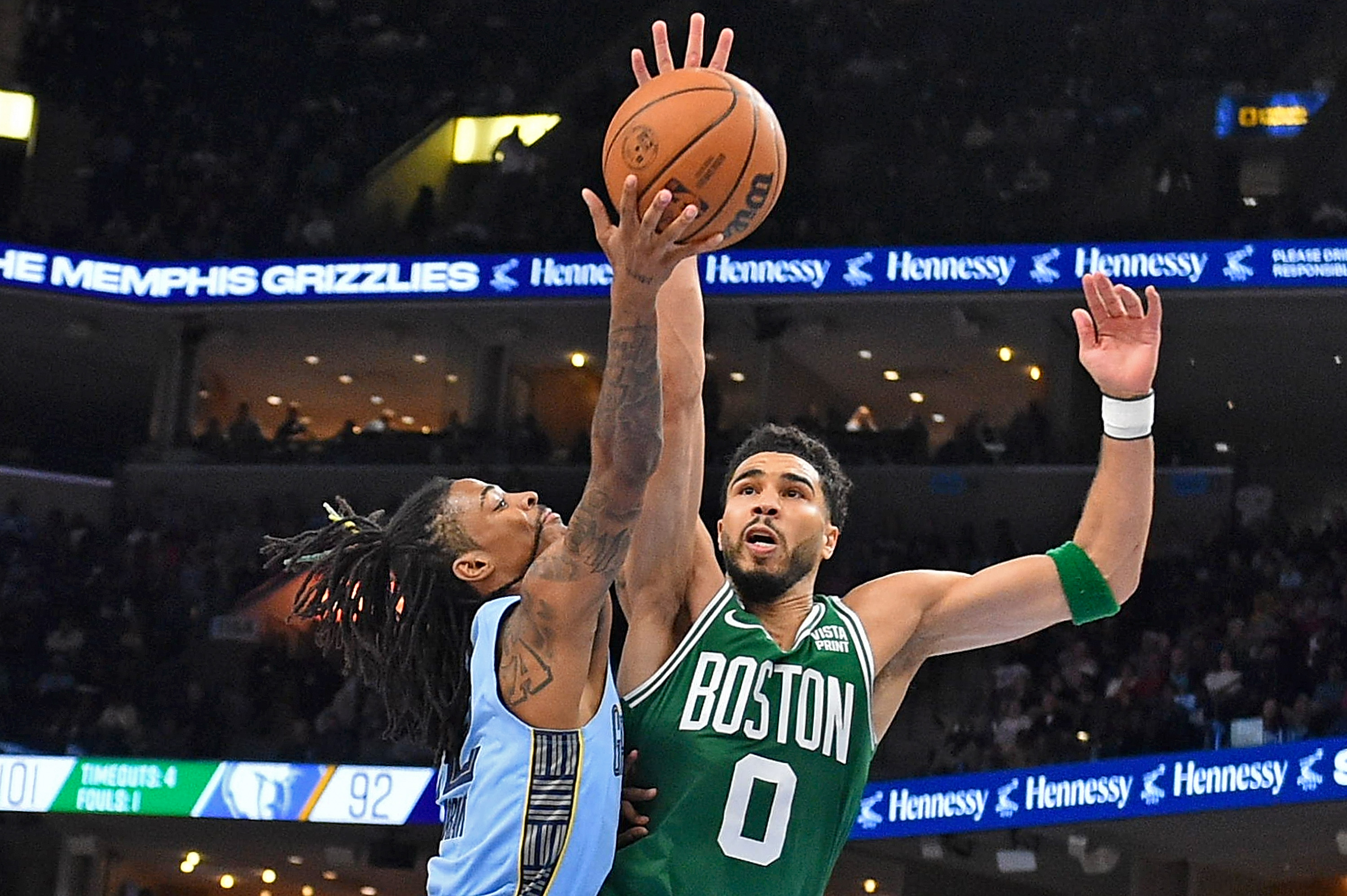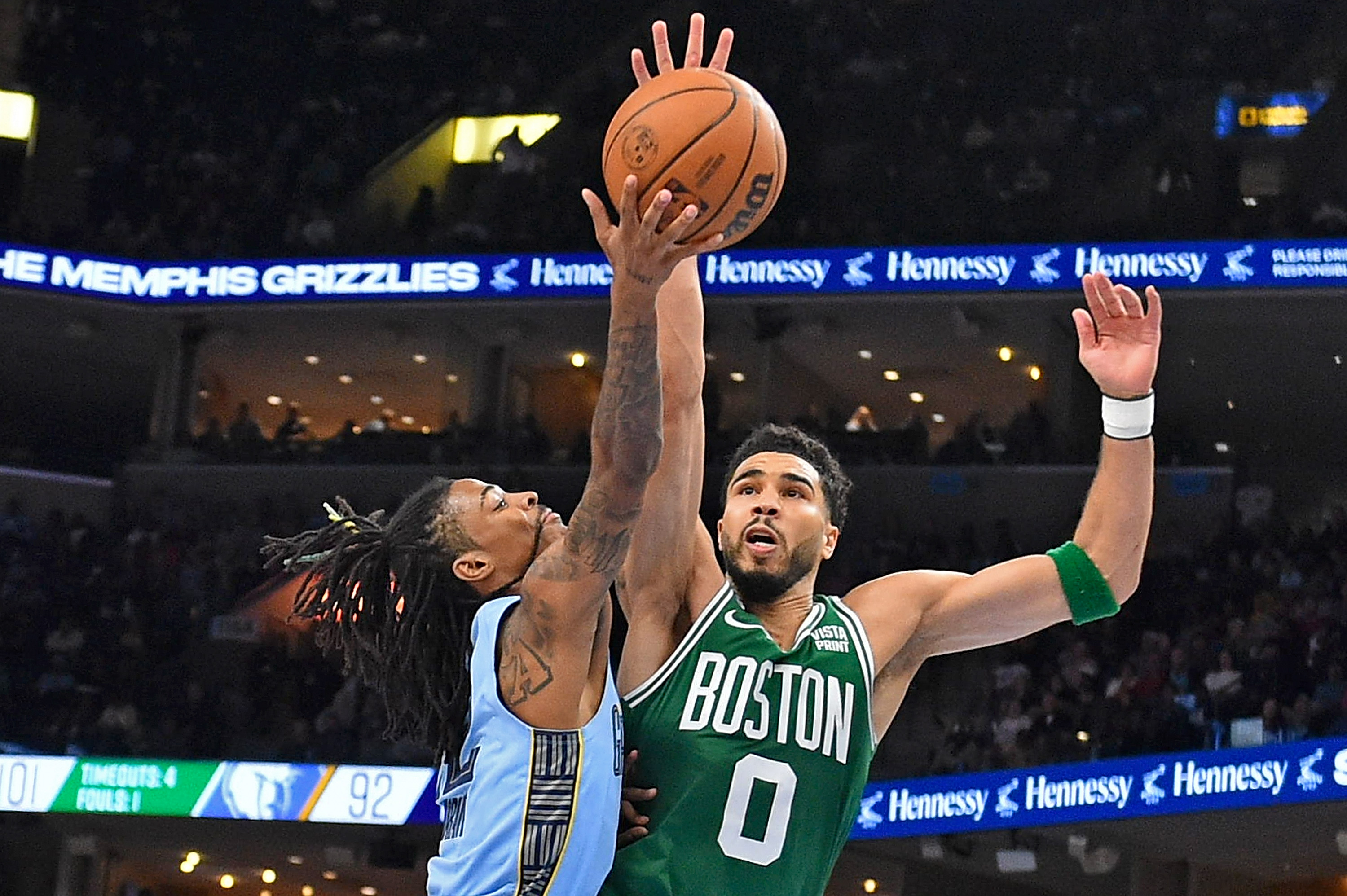 Tatum is in his sixth NBA season and has improved each year. Through 10 games, he's averaging 31.2 points, and the Celtics are 7-3. A year ago at this point, the Celtics were 4-6 and bounced back to reach the NBA Finals against Green and the Golden State Warriors.
Last season, Tatum was a guest on The Draymond Green Show. At that point, the Celtics had turned their season around and were the hottest team in the NBA. Green told Tatum that the MVP should be his next year.
"Regardless of whatever happens this season, the playoffs, you should be dedicated to having the absolute best summer of your life," Green said. "You already work, but there's more to be done. Your only goal going into next year should be I'm 100 percent going to be the MVP of the NBA. You should be the MVP of the NBA next year with your skill level.
"A lot of people don't realize how young you are. I didn't either until we got to the Olympics. You've been doing this at this level ever since you came into the league your rookie year, which is, what, five years? People tend to think you just one of us."
Tatum has done his part so far, but he's not the favorite. Two-time MVP Giannis Antetokounmpo of the Milwaukee Bucks and Dallas Mavericks star Luka Doncic might have something to say about Green's comment.
Perkins said Tatum made a statement against Ja Morant and the Grizzlies
The Celtics earned a quality victory Monday, winning in Memphis. According to Perkins, it was more than just a win for Tatum. It was a "statement game."
"If you want to talk about the MVP race, it's Giannis, Jayson Tatum, Luka, Donovan Mitchell, and Ja Morant in my opinion who are frontrunners in no particular order," Perkins said after Monday night's game. "But here's the thing, though, with Jayson Tatum, this was a statement game.
"This was a statement game against another superstar-caliber player in his building. (Tatum) walked in there with muddy shoes on, didn't take them off at the front door, and tracked that mud all through that man's house. That's what happened.
"He did the Cha Cha slide all over the rug."
Perkins certainly has a way with words, but he did make a point. If the Celtics can keep playing like they did at the end of last season, Tatum will keep his name in the MVP hunt.
He's the offensive leader of the Celtics, and offensive statistics and winning go a long way in the MVP voting.
Have thoughts on this topic? Keep the conversation rolling in our comments section below.