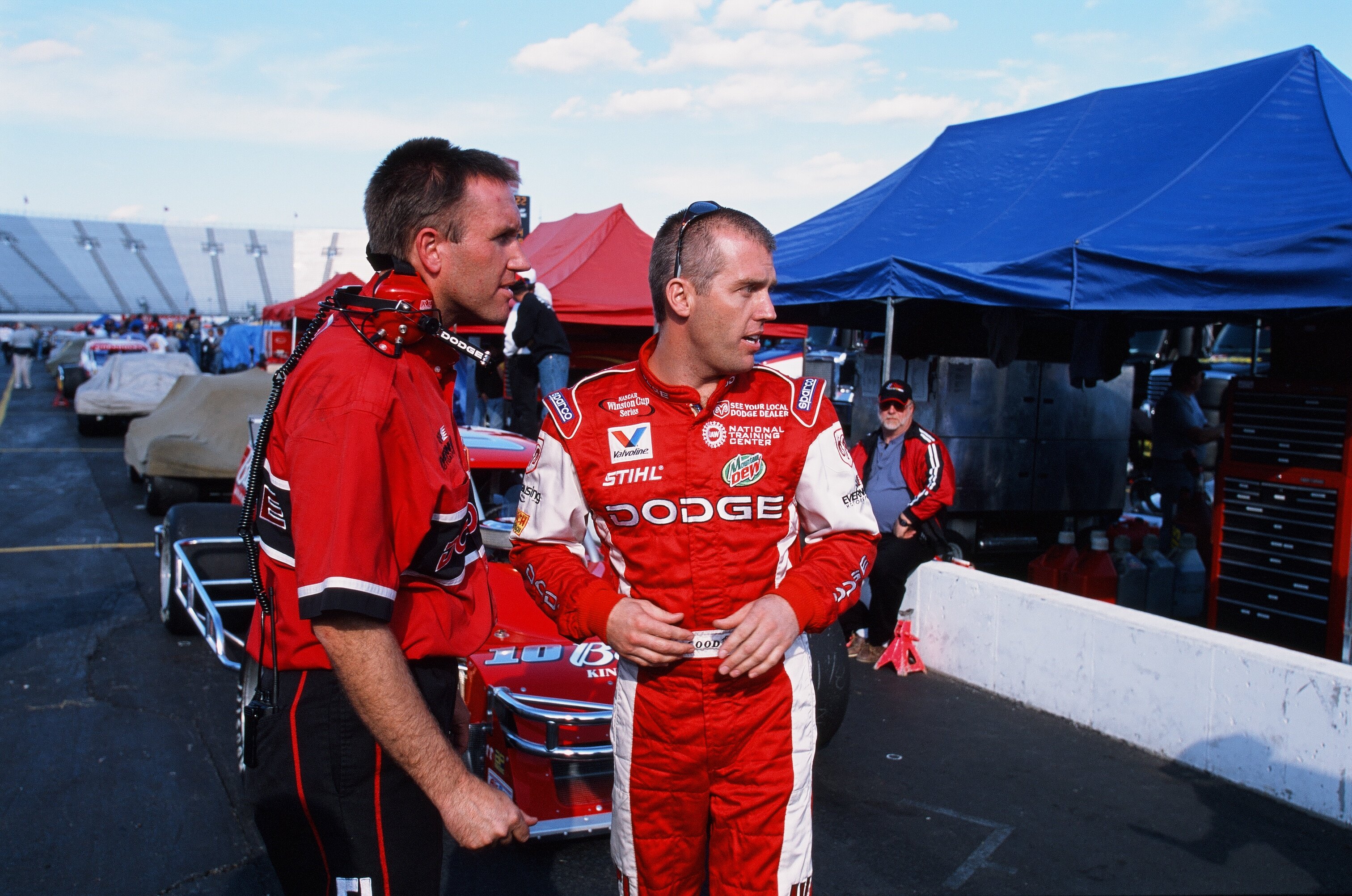 Why Was Jeremy Mayfield's $1.8 Million Mansion Burned to the Ground?
Jeremy Mayfield had his share of problems after his NASCAR career ended in 2009.
Jeremy Mayfield battled some demons when he was in the middle of a very solid NASCAR career. Mayfield's world came crashing down in 2009 when he failed a drug test. He then failed another. His world spiraled out of control as his racing career came to an abrupt end. But why did his $1.8 million mansion get burned to the ground in December of 2013?
Jeremy Mayfield had a promising NASCAR career
Jeremy Mayfield joined the Automobile Racing Club of America (ARCA) in 1993 and was named the ARCA Rookie of the Year. Mayfield made his NASCAR Cup Series debut in 1993, finishing 29th in the Mello Yello 500. He had 20 starts that rookie season and had his best finish at Rockingham, taking 19th place.
Mayfield earned his first Cup Series victory in 1998 when he won the Pocono 500. That season, he finished a career-best seventh place after racking up 12 top-five finishes to go along with the Pocono 500 victory. The following season, Mayfield finished with 12 top-10 finishes.
In his 17 years in the NASCAR Cup Series, Mayfield ran 433 races. He finished his career with 96 top-10 finishes. He won five races. His final victory came in 2005 when he won the GFS Marketplace 400 in Michigan.
Mayfield's career came crashing down in 2009
On May 9, 2009, Jeremy Mayfield was given an indefinite suspension by NASCAR after failing a drug test. Mayfield denied ever taking any illegal drugs and said he believed his failed test may have happened because he mixed some over-the-counter medication with a prescription for Adderall.
On June 9, ESPN reported Mayfield had tested positive for methamphetamine, which he vehemently denied. Mayfield was granted a temporary injunction, but then tested positive again for methamphetamine two weeks after the injunction was granted. He continued to deny he ever took illegal drugs.
Mayfield never raced again. In November of 2011, WBTV in North Carolina reported that authorities say they found $100,000 in stolen property at one of Mayfield's four homes. The station also reported Mayfield was facing tax problems, owing more than $82,000 in back taxes on his four properties. Mayfield was also ordered to pay a postal worker $1 million after his five dogs attacked her.
Why was Mayfield's mansion burned to the ground in 2013?
In the aftermath of Jeremy Mayfield's suspension by NASCAR in 2009, Mayfield's world seemed to fall apart. His racing career never resumed and he was plagued by financial problems. In December of 2013, Mayfield's $1.8 million mansion that had seven bedrooms and seven bathrooms burned to the ground.
According to Fox 8 News, Mayfield was evicted from the property in 2012 after running into financial troubles. The home went into foreclosure. Catawba (North Carolina) Fire Chief Donald Robinson said the new owners no longer wanted the home that is worth just over $300,000. Burning the house took it off the tax books and also provided the local fire department with training.