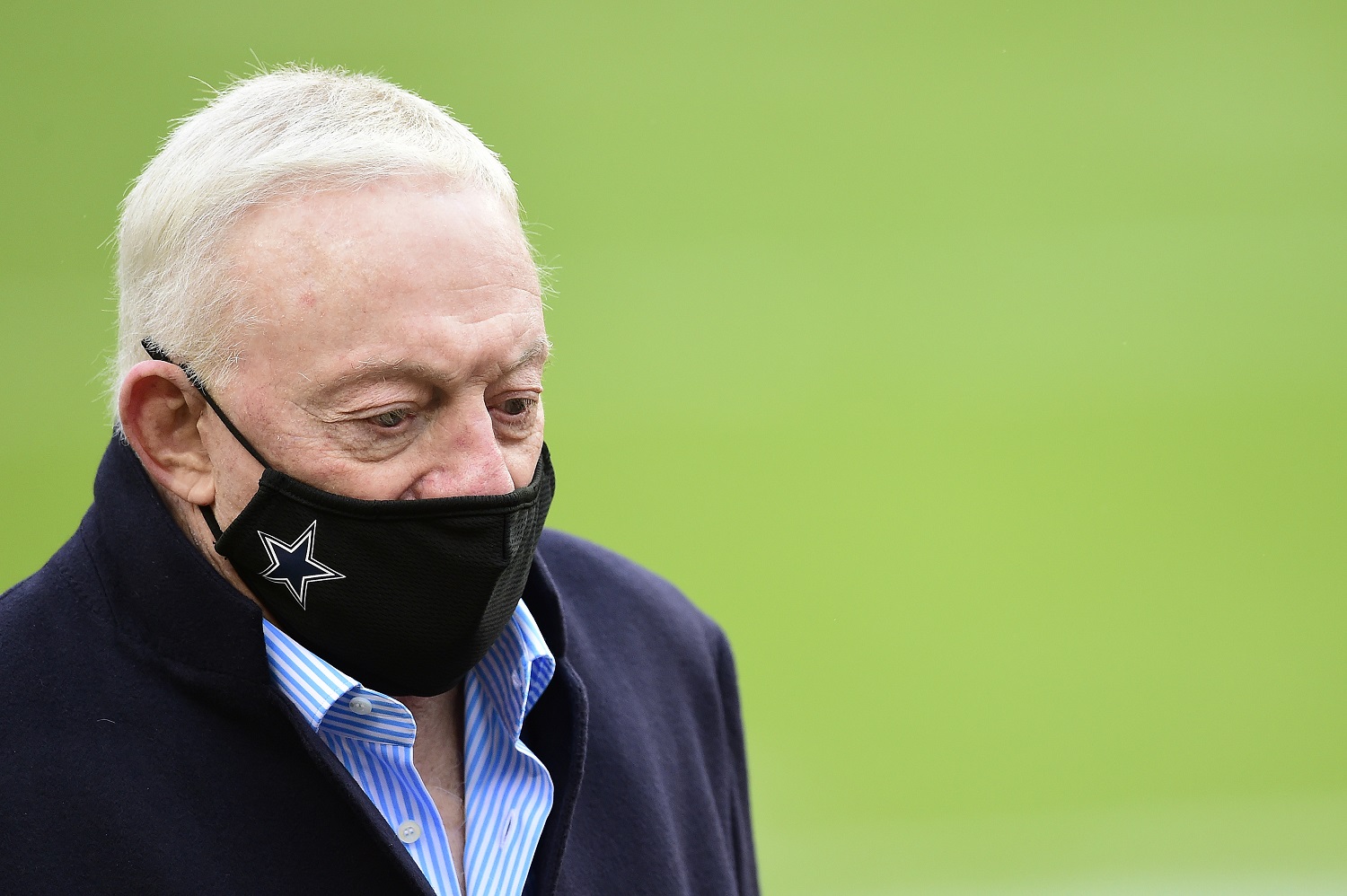 Jerry Jones Shows Zero Sympathy and Is Straight up Delusional When Discussing the Denver Broncos' QB Issues
Jerry Jones says the Denver Broncos' QB situation in which they had to start a practice squad WR wasn't that different than what the Cowboys had to face.
Dallas Cowboys' owner Jerry Jones essentially said that he has zero sympathy for what the Denver Broncos had to deal with over the weekend at the quarterback position and even tried to compare his own team's troubles at signal-caller to the issues facing the Broncos in an interview on Tuesday.
The Dallas Cowboys have started four different quarterbacks in 2020
So before we get into what the Denver Broncos have had to deal with this past week, let's first dive into the issues the Dallas Cowboys have had to face this season.
Jerry Jones & Co. first lost Dak Prescott to a season-ending injury in Week 5 against the New York Giants when Dak snapped his ankle in a gruesome scene in which his leg got caught in the turf as he was being tackled by Logan Ryan. Backup quarterback Andy Dalton, who was a three-time Pro Bowl selection as a member of the Cincinnati Bengals and signed a one-year deal with the Cowboys ahead of this season, entered the game and led Dallas to a 37-34 victory.
Two weeks later, however, Dalton suffered a concussion after taking a dirty hit from linebacker Jon Bostic in a loss to the Washington Football Team, which brought rookie Ben DiNucci into the mix. DiNucci finished that Week 7 matchup and then started in Week 8 in a loss to the Philadelphia Eagles.
Jerry Jones was extremely critical of DiNucci following the loss and Mike McCarthy chose to start Garrett Gilbert, who was signed off the Cleveland Browns' practice squad after Prescott went down, in Week 9 against the undefeated Pittsburgh Steelers as Dalton was still unable to go after being placed on the COVID-19 reserve list. Gilbert played decently in the close loss but found himself back on the bench following the Cowboys' bye week with Andy Dalton back in action.
The Denver Broncos were forced to start a practice squad wide receiver against the New Orleans Saints
The Denver Broncos had a nightmare of a week leading into their matchup with the New Orleans Saints on Sunday. It all started when Denver's third-string quarterback, Jeff Driskel, tested positive for COVID-19. But things got out of control when the other three quarterbacks on the Broncos' roster, starter Drew Locke, backup Brett Rypien, and veteran practice squad member Blake Bortles, were ruled out after it was discovered that they had not been wearing masks in a quarterback meeting that included Driskel.
That left the Broncos with no quarterbacks on the active roster and the team couldn't sign a free agent as NFL protocol states that a newly-acquired player has to sit out at least six days after joining a new team. Denver then got extremely desperate and asked the league if offensive assistant coach Rob Calabrese, who last played competitively as a quarterback at the University of Central Florida in 2012, could suit up but that request was denied.
The league also refused to postpone the game, which left the Broncos with no choice but to promote practice squad rookie wide receiver Kendall Hinton to the active roster to take the snaps. Before switching to full-time receiver late in his college career, Hinton had thrown 251 passes as a quarterback at Wake Forest. But 177 of those came when he was a freshman in 2015.
Hinton completed one of nine passes for 13 yards on Sunday against the Saints and was intercepted twice in the Broncos' 31-3 defeat.
Jerry Jones seriously tried to compare the Cowboys' QB issues to those of the Broncos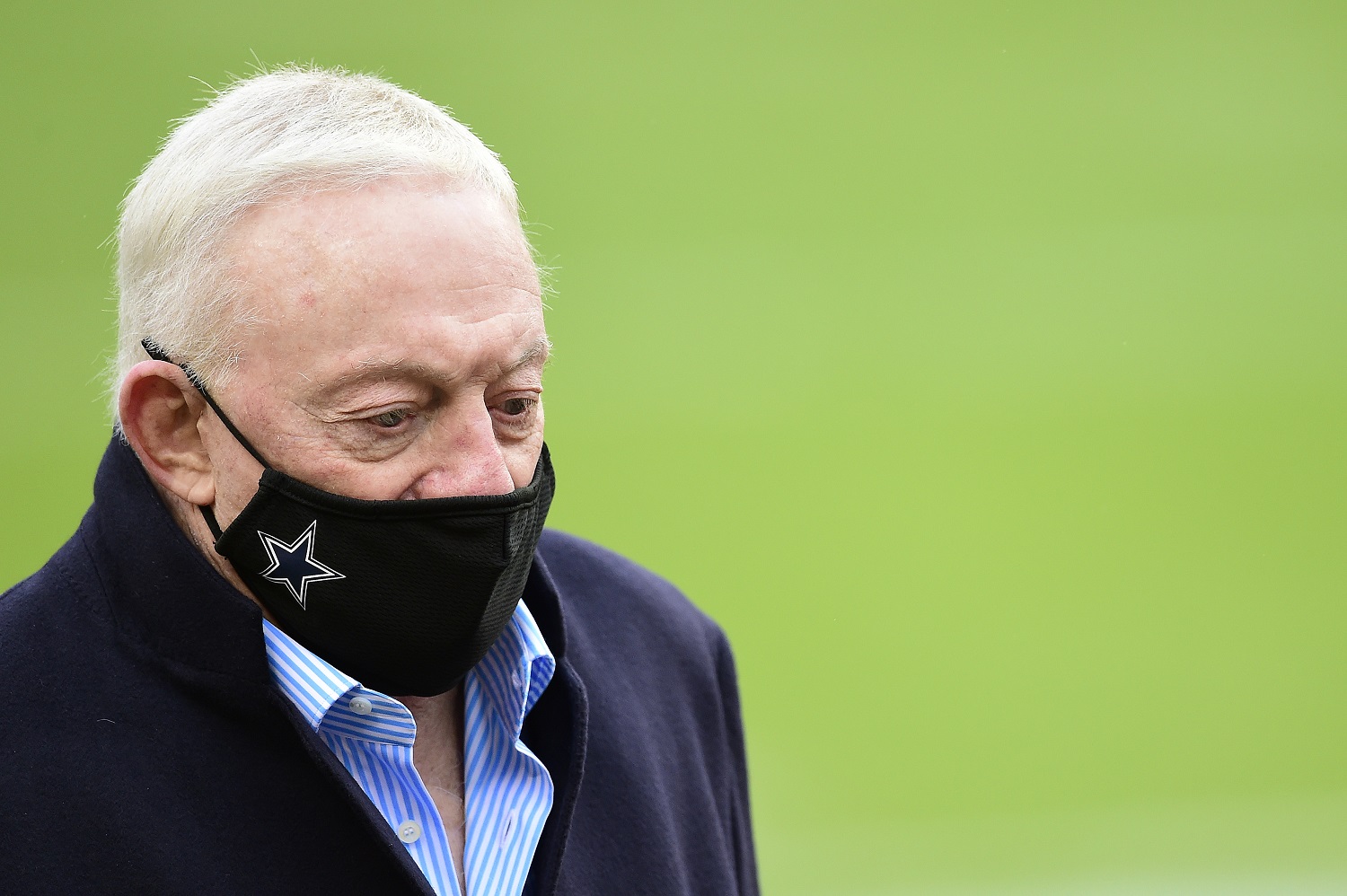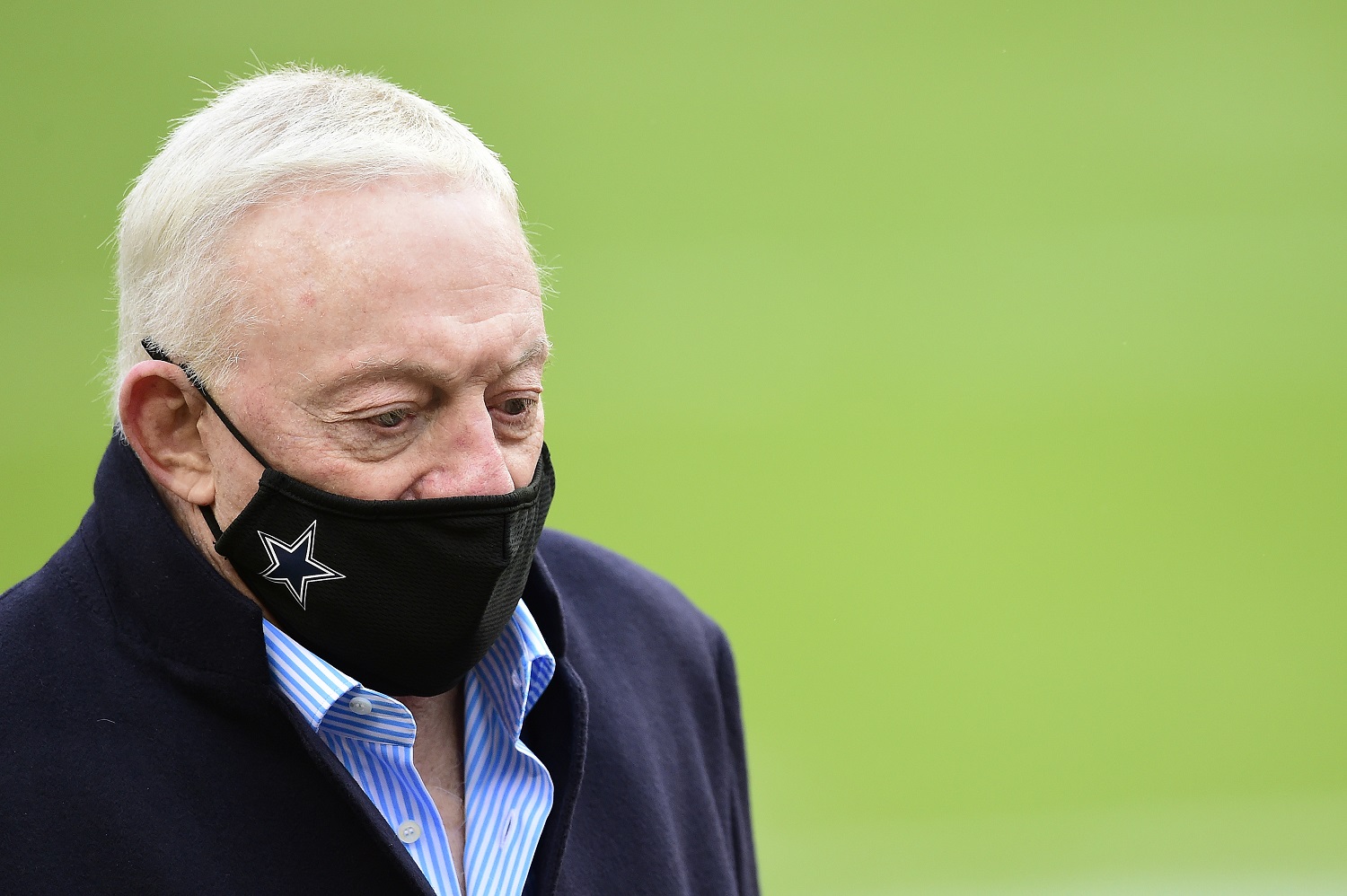 In his weekly interview with 105.3 The Fan, Jerry Jones offered up zero sympathy for what the Denver Broncos had to face over the weekend and seriously tried to compare what the Cowboys have faced at quarterback with what Denver had to do against the Saints.
"I don't know that Denver had any more challenge than we've had with (Ben) DiNucci or any of the young quarterbacks we've had."

Jerry Jones
Seriously?
We went back and listened a second time just to see if there was any chance that Jerry Jones may have been joking but that was not the case. So let's walk through this again quickly.
When Dak Prescott went down, the Cowboys were able to replace him with a guy that's been to three Pro Bowls and was a regular starter in the NFL for nine years. Okay, so Dallas then had to use Ben DiNucci and Garrett Gilbert. Sure, there's not a ton of NFL experience there but they both at least were full-time quarterbacks in college.
DiNucci started his college career at Pitt and then became an All-American quarterback at James Madison. Gilbert split his college years between Texas and SMU and has spent time with seven NFL teams. Again, they're not the greatest duo in the world but they've at least played the position on a full-time basis for years.
Kendall Hinton, on the other hand, signed as an undrafted free agent ahead of this season as a wide receiver and hasn't played quarterback on a full-time basis in five years. And he's not taking snaps on the Broncos' practice squad as a QB (and why would he?) but then gets thrust under center on less than a day's notice against one of the NFL's top-ranked defenses? And Jerry Jones thinks there's no difference in those scenarios?
You, sir, are delusional.
According to ESPN, Drew Lock, Brett Rypien, and Blake Bortles have continued to test negative for COVID-19 and are expected back at practice for the Broncos on Wednesday.