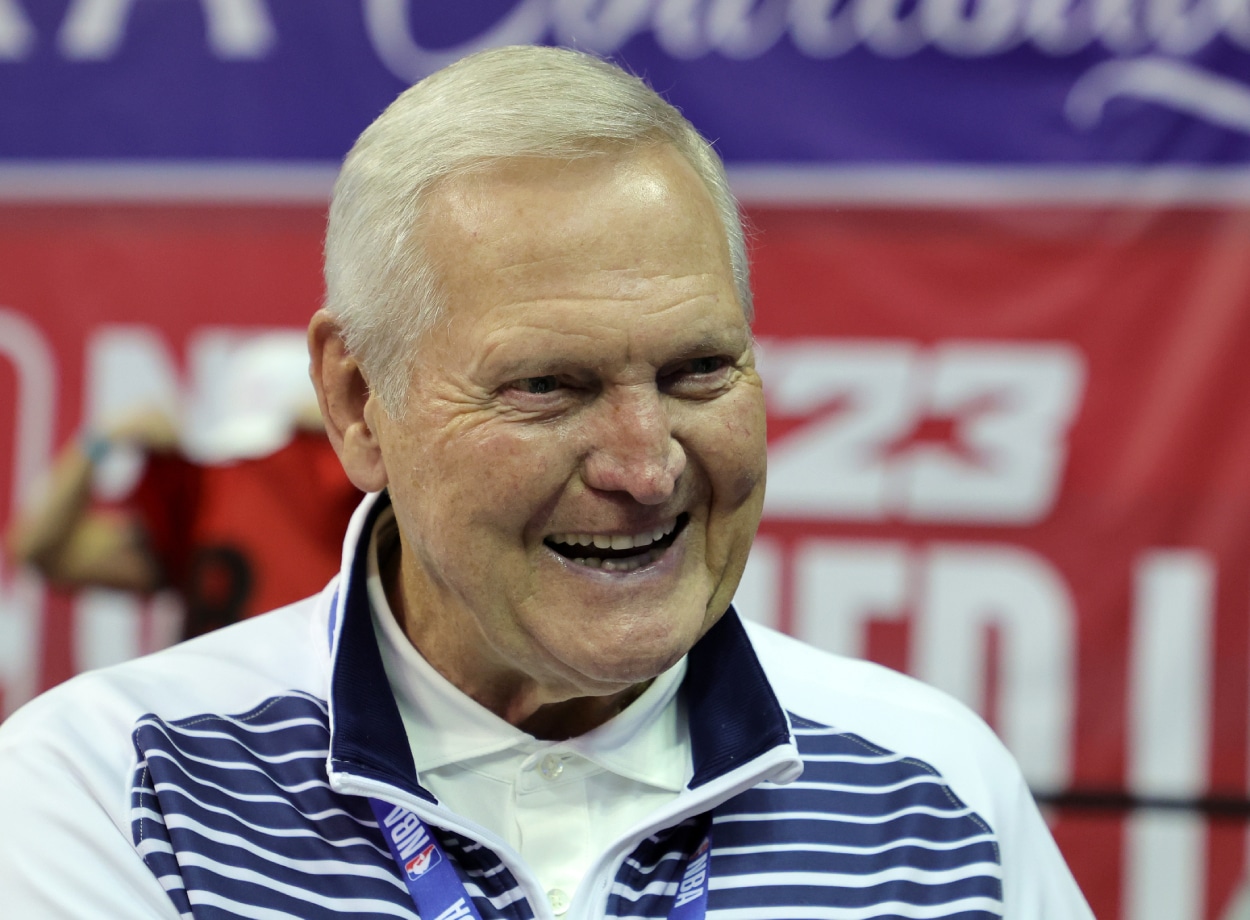 Jerry West Fires Back at JJ Redick for His 'Plumbers and Firemen' Comment
Jerry West had a few things to say to former NBA player JJ Redick.
JJ Redick's foolish comment still has some legs. The former NBA player insulted an entire era of basketball players back in May during an appearance on First Take. After Chris "Mad Dog" Russo said Chris Paul was no Bob Cousy, Redick said Cousy was "being guarded by plumbers and firemen."  That didn't sit well with the Boston Celtics legend. Now, Los Angeles Lakers icon Jerry West chimed in.
West put Redick in his place Friday night when asked about Redick's comment.
Jerry West calmly ripped JJ Redick for his foolish comment
During West's appearance on SiriusXM NBA Radio, Redick's comment came up. West fought back by bringing up Redick's career numbers and lack of all-around game.
"Obviously the game is completely different," West said. "The athletes are completely different. I know J.J. a little bit, a very smart kid and everything — but tell me what his career looked like. What did he do that determined games? He averaged, what, 12 points a game in the league?
West said Redick earned a spot in the NBA because of his ability to shoot. He also hinted defense wasn't a big part of Redick's game.
"Somewhere along the line, numbers count," West continued. "At that point in time, the players aren't what they used to be. J.J. certainly wasn't gonna guard the elite players. And so you can nitpick anyone. The only reason I'm talking about him is he was not an elite player. He was a very good player. But he had a place on a team because of his ability to shoot the ball.
"I was an athlete way before my time. I had a huge vertical. Probably nobody in the league was much faster than me. Certainly, the competitive part of it, I would put myself among any player who played the game, today also. Winning is all that mattered. That's what drove me.
"JJ should be very thankful that he's made as much money as he made. Bob Cousy, who I played against a couple of years… I just think it's very disrespectful myself."
Cousy addressed Redick's comment back in May
Back in May, Cousy said he didn't want to give the comment much attention because that would only feed into what Redick was trying to do.
"People with less talent will always try to make a name for themselves by criticizing other people, and hopefully getting some attention and perhaps increasing their credibility," Cousy said on SiriusXM NBA Radio. "When you respond to something like this, you play into their hands. I won't do that, but I will defend the firemen and the plumbers that he referenced," 
Cousy brought up Bill Russell, Wilt Chamberlain, Elgin Baylor, Oscar Robertson, and West, all Hall of Famers who could play in any era.
"I guess (Chamberlain) must have fought fires as well," West said.
When you say something foolish, it lingers. Redick is finding that out.
Like Sportscasting on Facebook. Follow us on Twitter @sportscasting19 and subscribe to our YouTube channel.