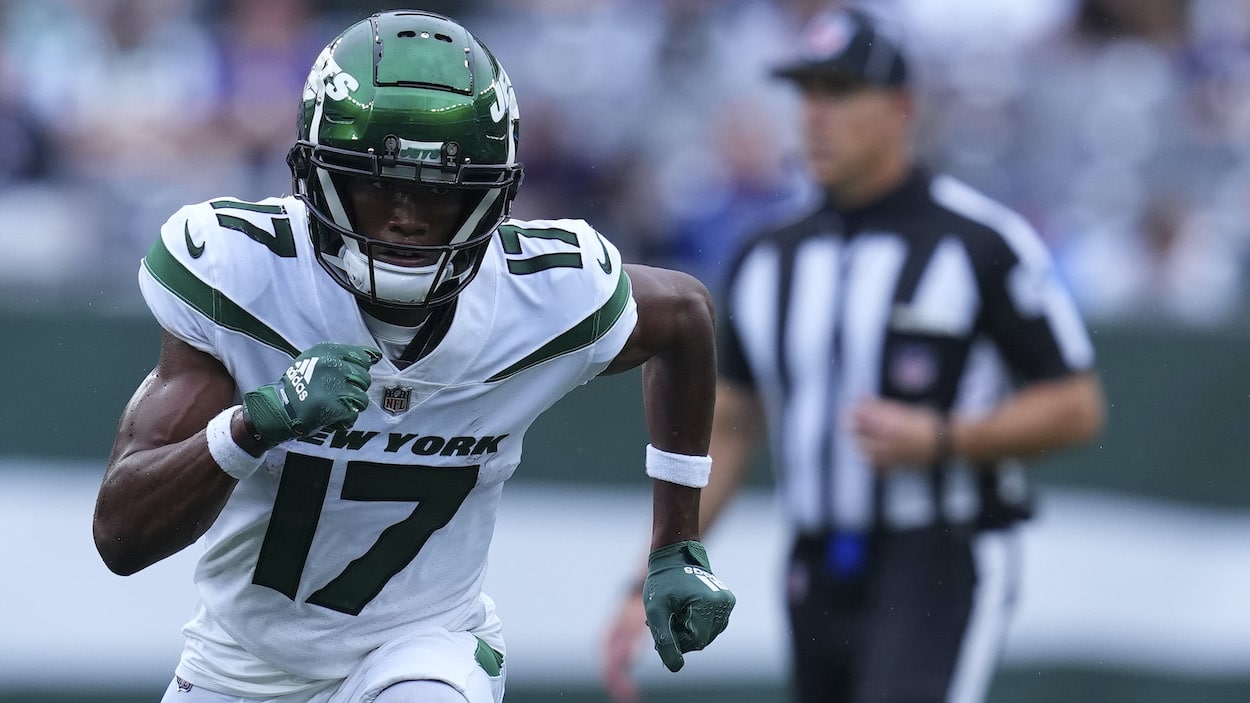 Jets Rookie Garrett Wilson Calls out NFL Referee for Talking Trash to Him
Jets WR and offensive rookie of the year favorite Garrett Wilson called out an NFL referee on Twitter for talking trash to him during a game.
New York Jets rookie wide receiver Garrett Wilson is having an excellent season with his new team. With every game, he's climbing up the ranks of Offensive Rookie of the Year favorites. However, that's no thanks to the NFL referees, according to Wilson. After a Twitter user called out officials for missing a late hit on the WR in the Jets' Week 14 loss to the Buffalo Bills, Wilson not only agreed, he called out an official for talking trash to him during a game.  
Garrett Wilson called out an NFL referee for talking trash
The Jets lost a crucial Week 14 matchup with the AFC East rival Buffalo Bills, 20-12. It was a tough, physical contest that saw Jets QB Mike White leave the game twice with a rib injury and even go to the hospital after the game to check for internal injuries.
After the game, Michael Nania of Jets X Factor shared a video clip of Bills safety Jordan Poyer delivering a hard (possibly late) hit on the sidelines following a Garrett Wilson catch. "The @NFL claims to care about player safety yet does not throw a flag on this play," Nania wrote.
Once the rookie wideout returned to his phone when the game was over, he weighed in on the play. Retweeting the post, Wilson wrote, "I ain't got a call all season… one ref told me 'this ain't O State no more.' Crazy."
Telling a rookie he's not at Ohio State anymore seems wildly inappropriate for an NFL referee, especially when he is denying the player a penalty call. Wilson didn't mention the official by name or number, but the NFL may look into this.
Meanwhile, the refs not calling pass-interference penalties against Wilson is just about the only thing slowing this exciting player down this year.
Is the Jets rookie WR the Offensive Rookie of the Year?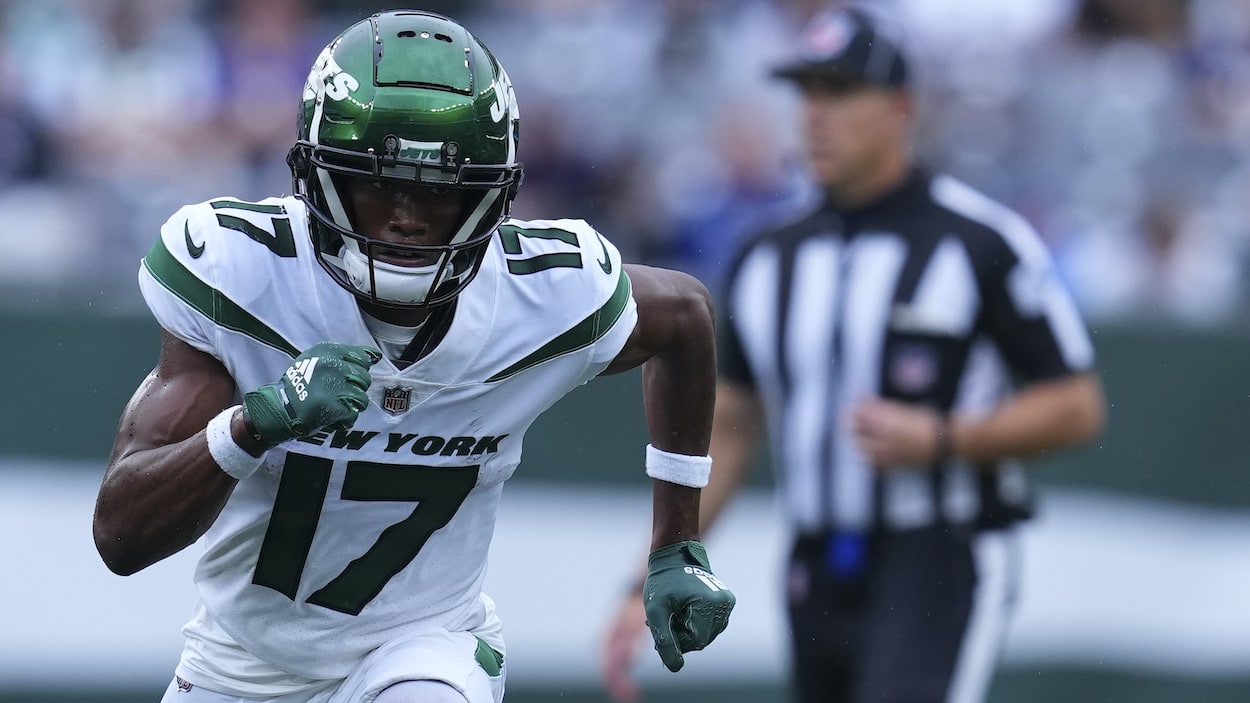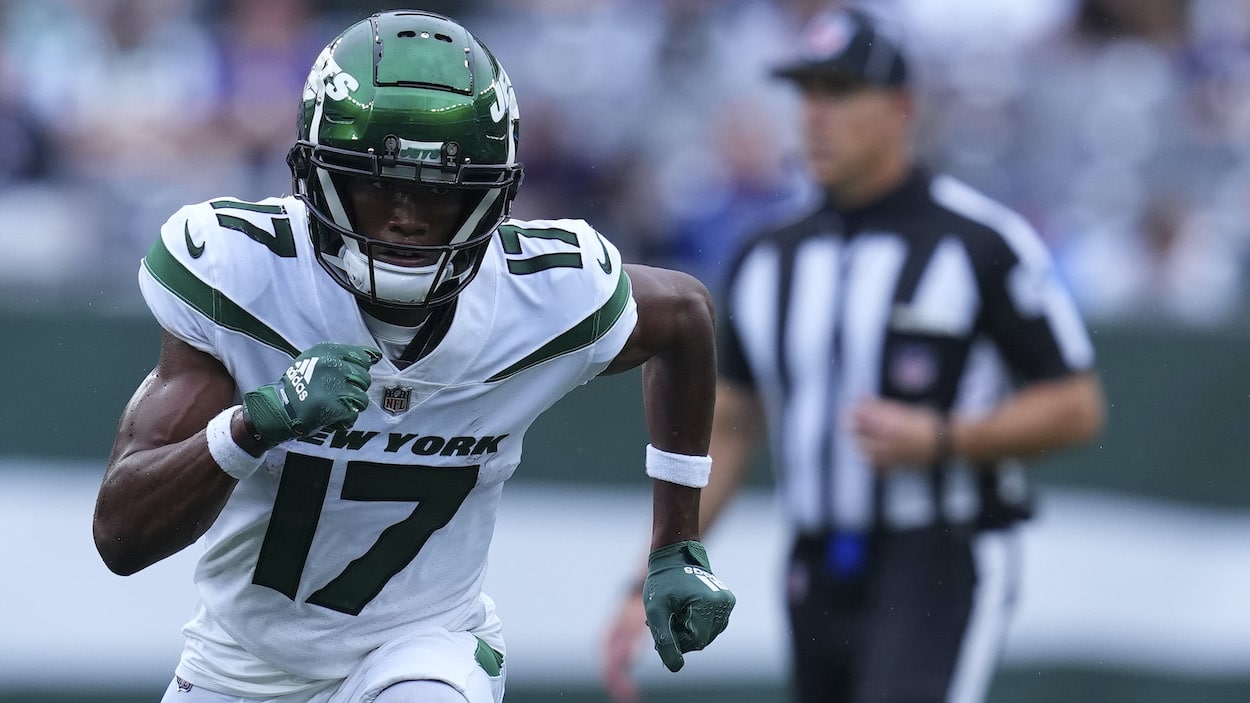 The Jets had two first-round picks (which they would eventually turn into three on draft day) in 2022. With the first pick, the Jets took Cincinnati cornerback Sauce Gardner, who is arguably the best CB in the league right now and a virtual lock for Defensive Rookie of the Year.
On the other side of the ball, the Offensive Rookie of the Year race has been much closer. Seattle Seahawks running back Kenneth Walker III (Michigan State, No. 41 overall), Washington Commanders RB Brian Robinson Jr. (Alabama, No. 98), New Orleans Saints WR Chris Olave (Ohio State, No. 11), and Green Bay Packers WR Christian Watson (North Dakota State, No. 34) have all been right there with Garrett Wilson (Ohio State, No. 10) as top OROY candidates.
In Weeks 7 through 9, when Walker put up 327 rushing yards in three weeks, he became a substantial favorite. However, with a dip in production and now out with an injury, those sods have shifted.
Against the Bills in Week 14, Wilson had six grabs for 78 yards, bringing his three-week total in Weeks 12 through 14 to 335 receiving yards and two touchdowns.
And with the Commanders, Saints, and Packers all on a bye in Week 14, Wilson is now a +175 favorite over Watson and Walker at +300.
Not bad for a kid who "ain't [at] O State no more."