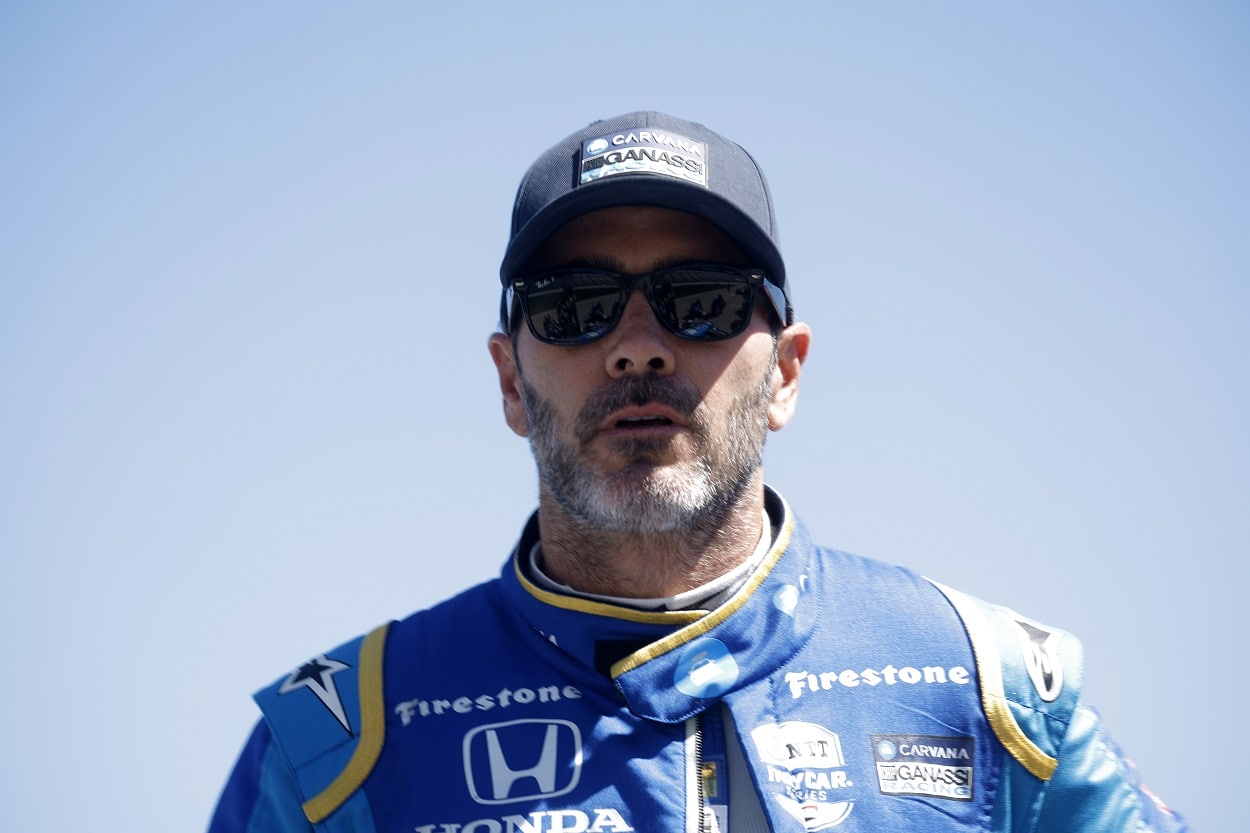 Jimmie Johnson Could Overcome the Need for Clean Underwear and Actually Contend at the Indy 500
NASCAR legend Jimmie Johnson is preparing for his start in the Indy 500.
New qualifying rules. New car. New setups. New expectations. And maybe a new pair of boxer briefs. That's been life for motorsports legend Jimmie Johnson this May at the Indianapolis Motor Speedway as the Indy 500 rookie prepared for the 106th running of the iconic race.
Johnson hit unprecedented speeds and nearly found unprecedented trouble during qualifying as he attempted to challenge for the pole.
Scott Dixon eventually led the "Fast 12" in qualifying and took the pole at 234.056 miles per hour. After making the group of the 12 fastest drivers to challenge for the pole, Johnson drifted wide into Turn 1 and brushed his right rear tire against the wall. He somehow avoided catastrophe and went on to qualify 12th with an average speed of 231.264 mph.
Call it a learning experience that left the seven-time Cup Series champion in good shape for Sunday's race — and jokingly looking for a pair of clean underwear.
Indy 500 rookie Jimmie Johnson could contend at The Brickyard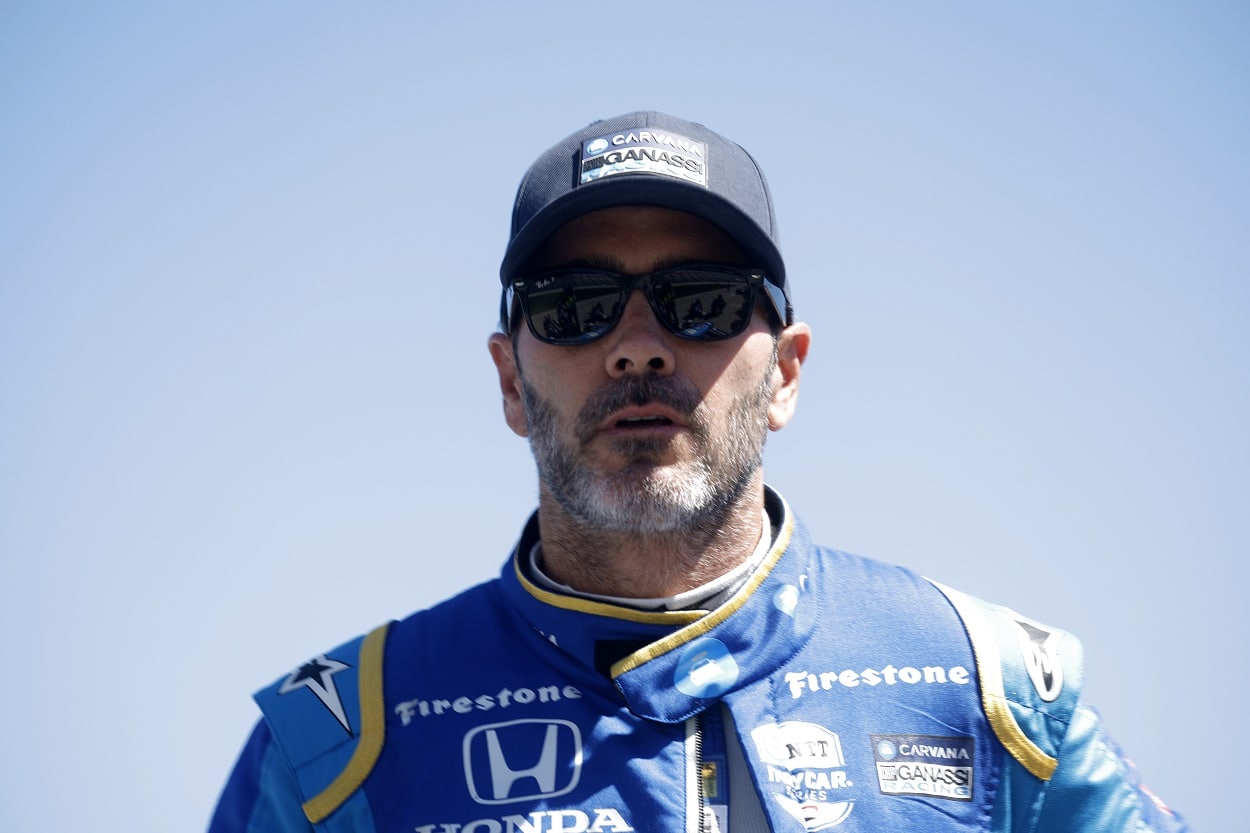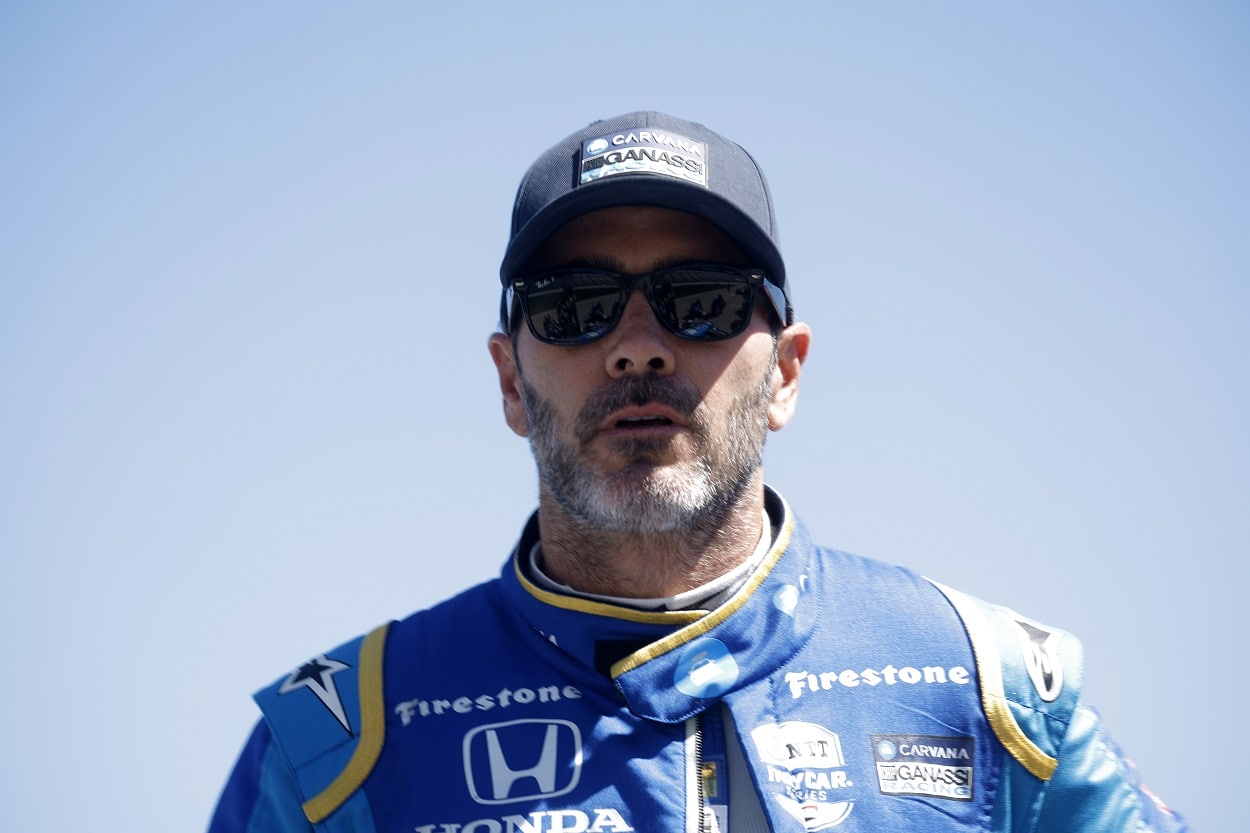 Despite the bobble during qualifying that left him 12th among the Fast 12, Johnson's save landed him a spot in the starting lineup. He'll be on the outside of Row 4 when the green flag drops at 11 a.m. Sunday for the 106th running of the iconic race.
"Anybody got any clean underwear I can use? That was close," Johnson wryly asked reporters after the qualifying run. "You just don't know what grip you're gonna have until you get sent around the corner, and we're certainly on the aggressive side with our settings and just didn't have enough to hold the car."
Johnson, in his second year of competition in the NTT IndyCar Series at the age of 46, had experienced quite a few firsts and fastests in the Chip Ganassi Racing No. 48 Carvana/American Legion Dallara-Honda leading up to the Indy 500. During an open test at the Indianapolis Motor Speedway in April, he hit 227.900 mph, a number he quickly eclipsed during the qualifying run.
Johnson is faster than he's ever been in his short IndyCar Series career, and so is the rest of the field. Dixon's qualifying run was the fastest to win the pole position in race history, and the second-fastest qualifying effort at Indy. Aerie Luyendyk qualified at 236.986 mph in 1996, which came on the second day of qualifying. Under rules at the time, Luyendyk started 21st with his second-day effort.
While this is his first Indy 500 as a competitor – Johnson was working in the broadcast booth for NBC in 2021 – he won the Brickyard 400 four times, so he certainly knows the location of the famed "yard of bricks."
Of course, that's a little like comparing apples to lug wrenches. The average speed at the 2020 Brickyard 400 – won by Joey Logano – was 123.162 mph. Judging by qualifying speeds, pundits believe this year's Indy 500 could be the fastest in history.
Jimmie Johnson's need for speed got him to the Indy 500
Johnson's team took the training wheels off of the No. 48 Dallara-Honda, so to speak, for qualifying.
The driver's test laps at nearly 228 mph in April gave him an idea of what qualifying would be like at The Brickyard. It also reminded him of why he made the jump to IndyCar for a chance to run and win the Indy 500 after a historic career in NASCAR's Cup Series.
"Now I understand why when I've asked any of these guys, any of my friends that are drivers here, what it's like to go fast around here, they have a smile that I've always wondered what it's like," Johnson told NBC Sports after April's open test. "I'm starting to get that grin. I look forward to having that big smile that all these guys have experienced."
Jimmie Johnson has it now.
All stats courtesy of Racing Reference.
Like Sportscasting on Facebook. Follow us on Twitter @sportscasting19 and subscribe to our YouTube channel.