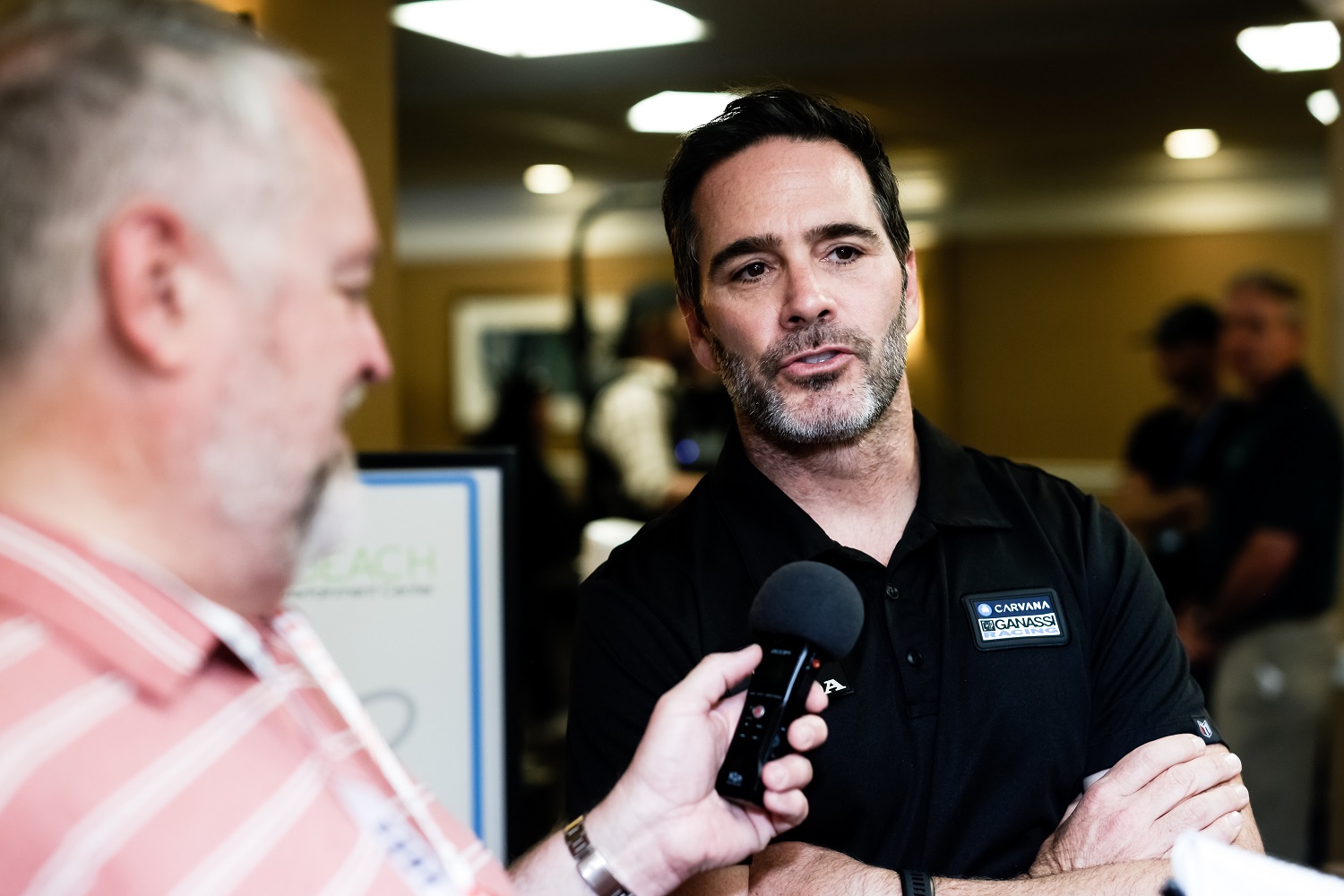 Is NASCAR Great Jimmie Johnson Being Too Optimistic About the Indianapolis 500?
Former NASCAR star Jimmie Johnson says surgery on his right hand shouldn't slow him down as he prepares for the Indianapolis 500 in May 29.
"Minor surgery" should be thought of as a procedure that medical professionals perform on someone else. If you're the one going under the knife, it qualifies as major. But that's not the way Jimmie Johnson was looking at it on Tuesday.
The seven-time NASCAR Cup Series champion and current IndyCar driver is assuring his fans that the outpatient procedure performed on his right hand on Monday was no big deal.
Jimmie Johnson injured his right hand in a weekend IndyCar practice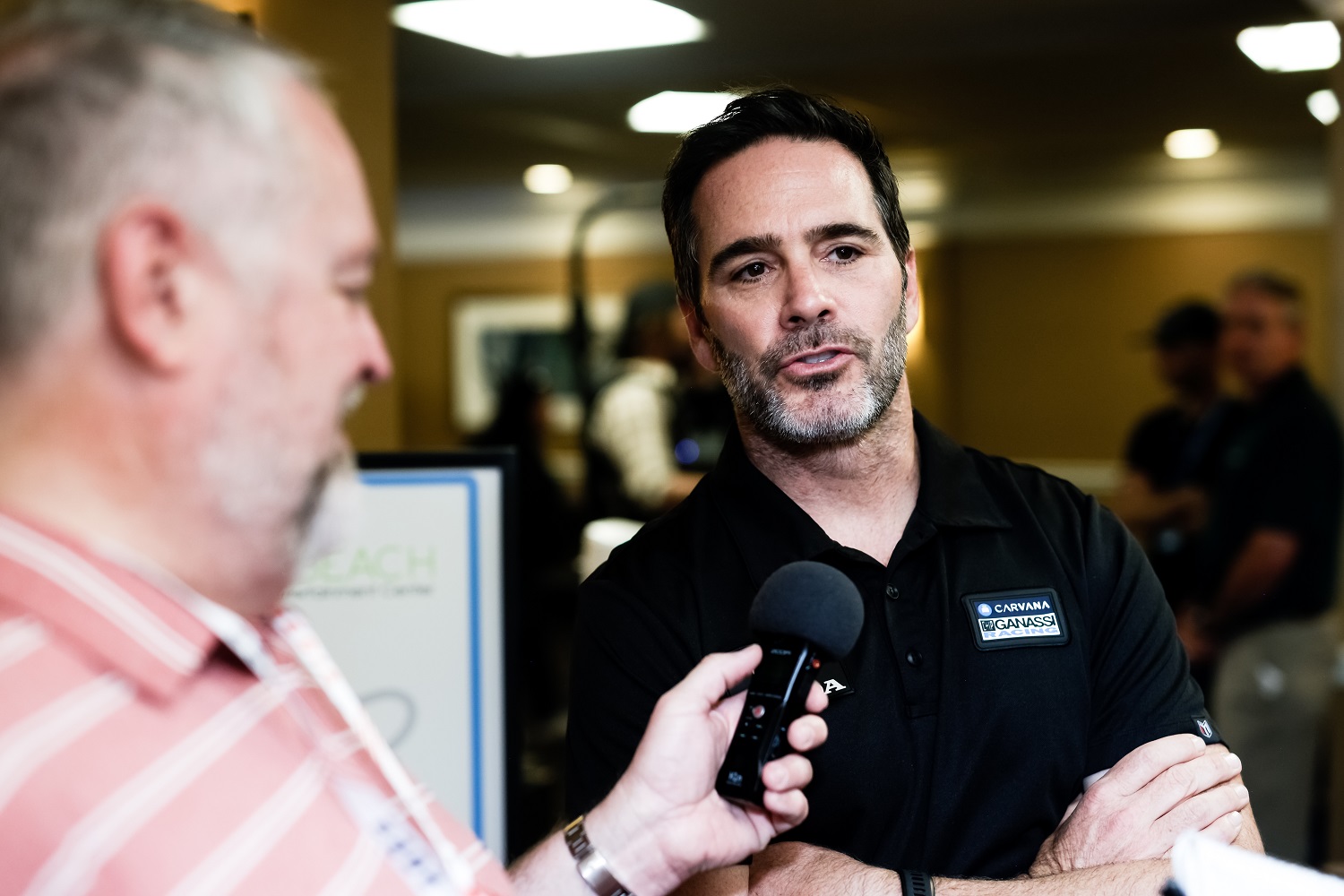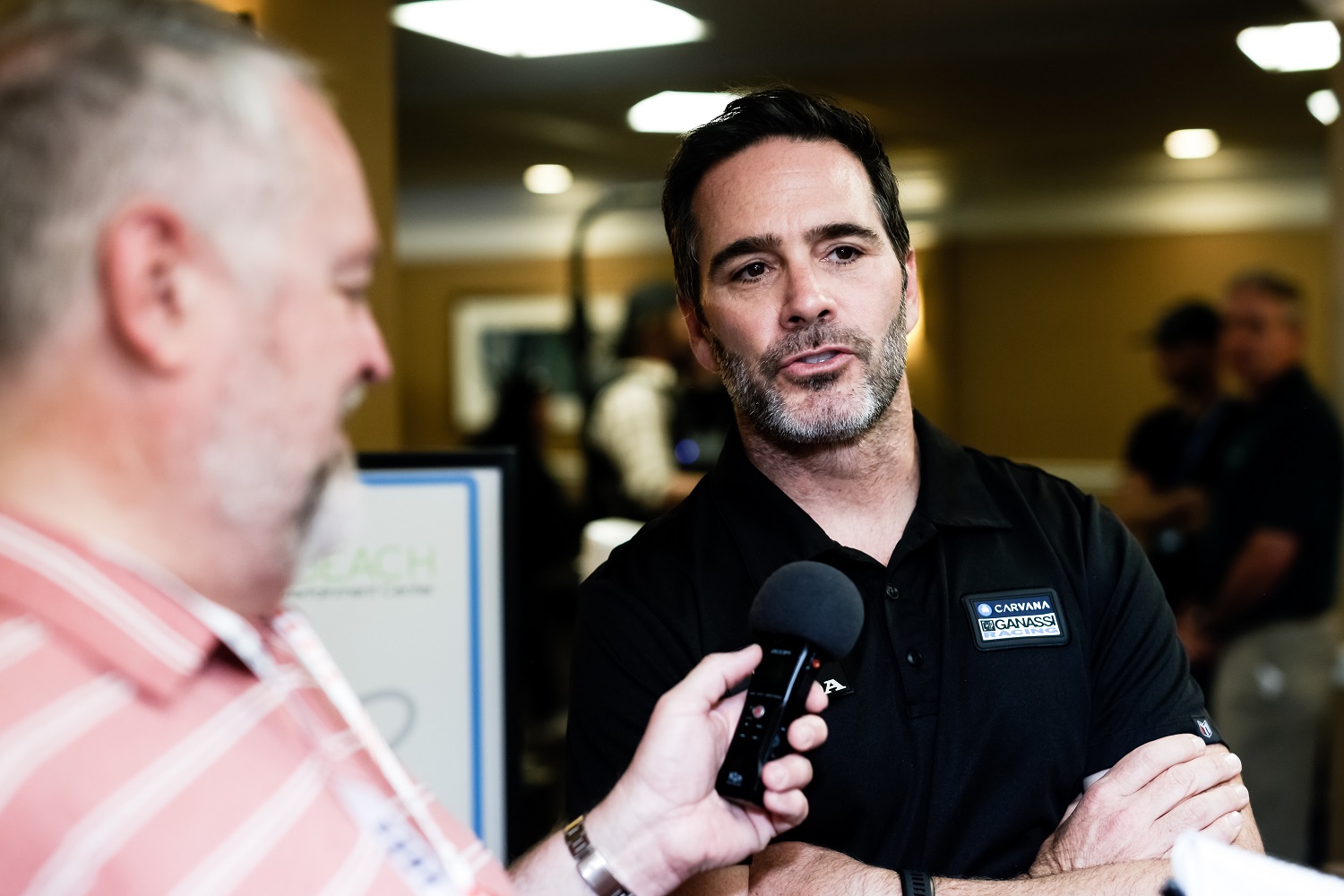 Second-year IndyCar driver Jimmie Johnson broke his right hand on Friday when his No. 48 Dallara-Honda ran head-on into a tire barrier on Turn 5 during practice for the Long Beach Grand Prix. The hand snapped back from a blow from the steering wheel upon impact.
Medics fitted Johnson with a splint and bandages extending up to the elbow, then sent him off for further examination. Johnson remained upbeat and apologized to fans on social media for having to miss a scheduled autograph session.
Doctors fitted Johnson with a carbon-fiber splint and taped two fingers together to immobilize the pinkie, the finger closest to the fracture, so that he could get on the course for practice on Saturday. However, another wreck sent him back to the medical center for a new set of X-rays.
Though upset with himself over the new setback, Johnson remained adamant about racing on Sunday because the Long Beach race was a favorite trip for his family while he was growing up.
The problems on road and street courses continued
Continuing his difficulties on road and street courses as opposed to ovals, Jimmie Johnson finished 20th at Long Beach on Sunday. His day ended with a crash on the 73rd of the scheduled 85 laps, though he did finish ahead half a dozen others, including Marcus Ericsson and pole-sitter Colton Herta.
The 46-year-old from El Cajon, California, has yet to finish better than 17th in 14 appearances on road courses since leaving NASCAR for IndyCar at the end of the 2020 season.
Johnson is 14th in the standings through three races this spring for Chip Ganassi Racing thanks largely to a sixth-place showing at Texas Motor Speedway in his first attempt at racing on an oval in the open-wheel series. That breakthrough effort instantly lent credence to the idea that Johnson could actually be competitive in the Indianapolis 500.
Is Jimmie Johnson being too optimistic about the Indianapolis 500?
Jimmie Johnson revealed on social media that he expects to be ready for the Indianapolis 500 open test April 20-21 despite the surgery.
"From Long Beach to the operating room. Good news is I plan to be ready for the @IMS test in 9 days and Barber on May 1st," he wrote on Twitter. "Thank you to all the medical staff involved."
The next scheduled race is Alabama Grand Prix at Barber Motorsports Park on the first day of May. From there, all eyes are on Indianapolis for a mix of practice and competition. The GMR Grand Prix on the Indianapolis Motor Speedway Road Course takes place May 14. The Indianapolis 500 on the 2.5-mile oval is on May 29.
"If we're talking just the Speedway, he could race there tomorrow with his hand the way it is," NBC analyst James Hinchcliffe said Monday on the NASCAR America MotorMouths show. "The nature of that track, how smooth it is, the type of physicality is quite a bit different, so I don't think it'll be a problem."
The issue, however, is the two races before the Indy 500 on Memorial Day weekend. Though not as demanding as street courses, they're still a workout.
"Two very fast, high-speed road courses," Hinchcliffe explained. "They're not as aggressive on the steering wheel as you see on a street circuit. The bumps on a Long Beach or St. Pete or Detroit can be a big challenge when you're dealing with an injury like that. But I think he's going to be OK."
The fact that he toughed out the Long Beach weekend is an indicator that Johnson might be able to fight his way through the setback and be OK to compete at Indy.
Like Sportscasting on Facebook. Follow us on Twitter @sportscasting19.