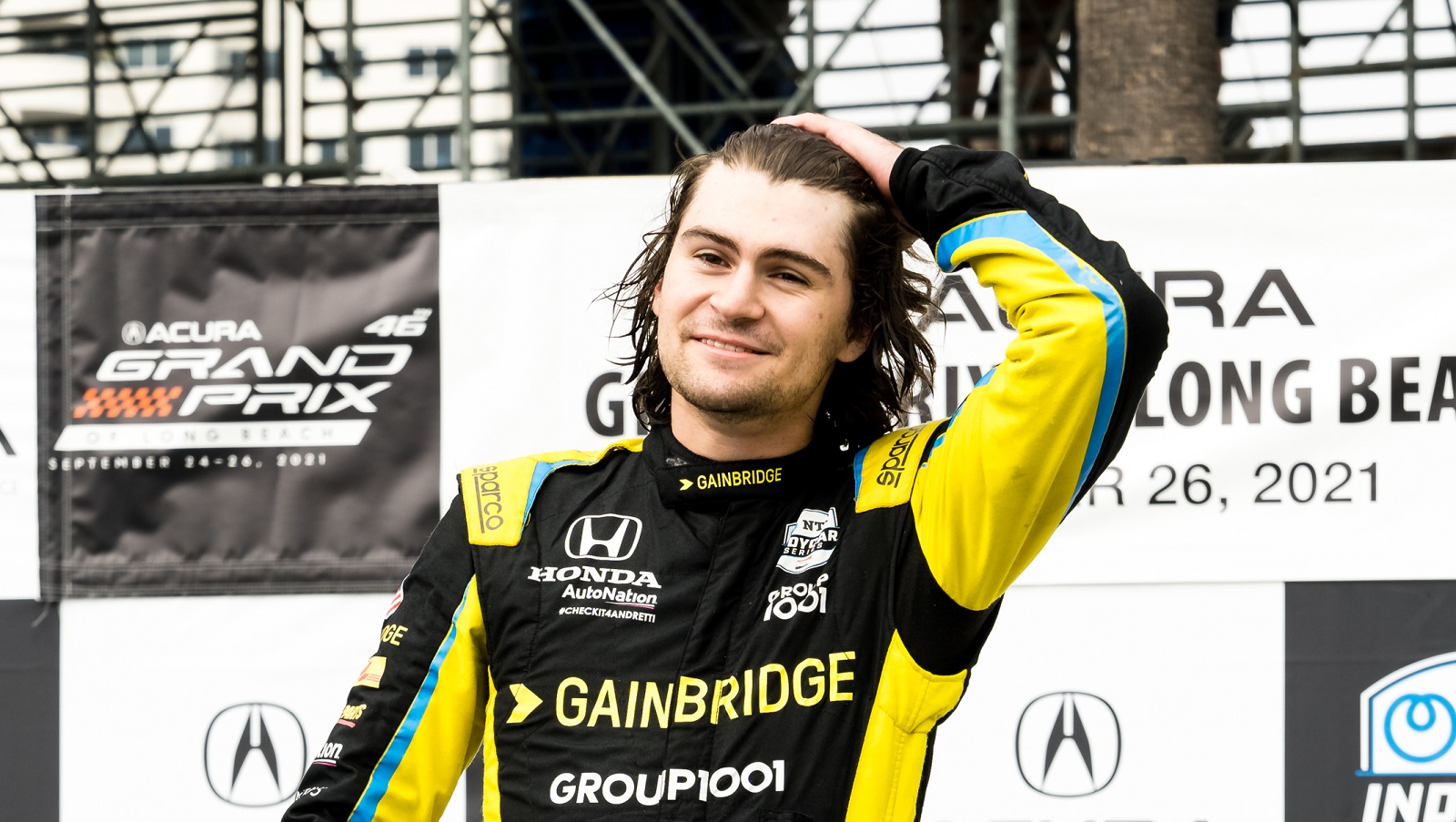 Colton Herta Lands a Formula 1 Gig, but Not the 1 American Fans Hoped He'd Snag
Colton Herta will participate in McLaren's test driver program, which could help him earn the Super License required to drive in Formula 1.
IndyCar is taking the week off after opening in St. Petersburg, Florida, on March 6, and Colton Herta has made the most of his free time by closing a deal to moonlight with the McLaren Formula 1 team.
Unfortunately for him, McLaren wasn't the team that had a vacant seat in a live car at the start of this week, so Herta won't be on the grid when F1 opens with the Bahrain Grand Prix on March 20.
Still, it's an opportunity now to take advantage of an opportunity later.
McLaren brings Colton Herta aboard as a test driver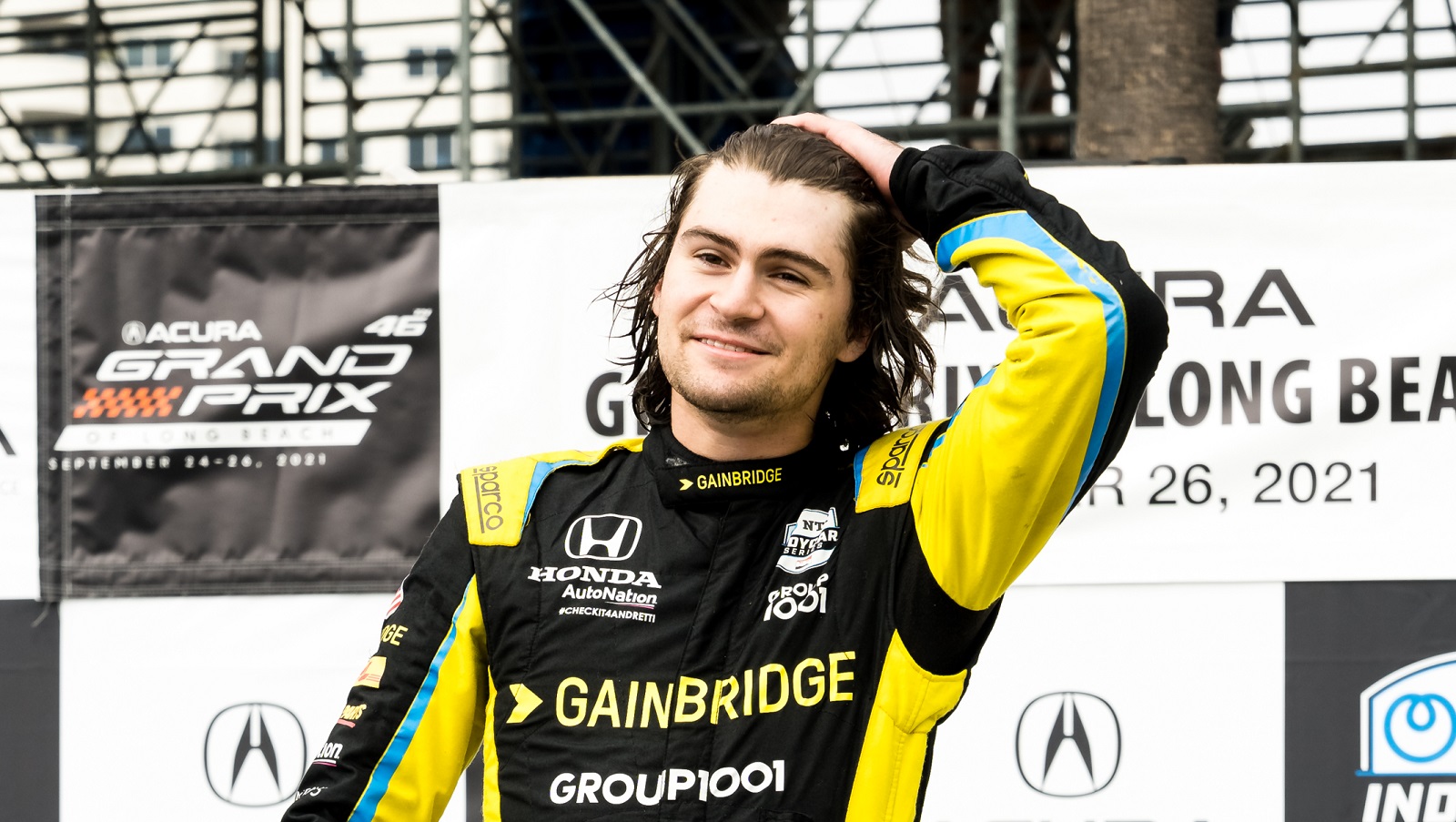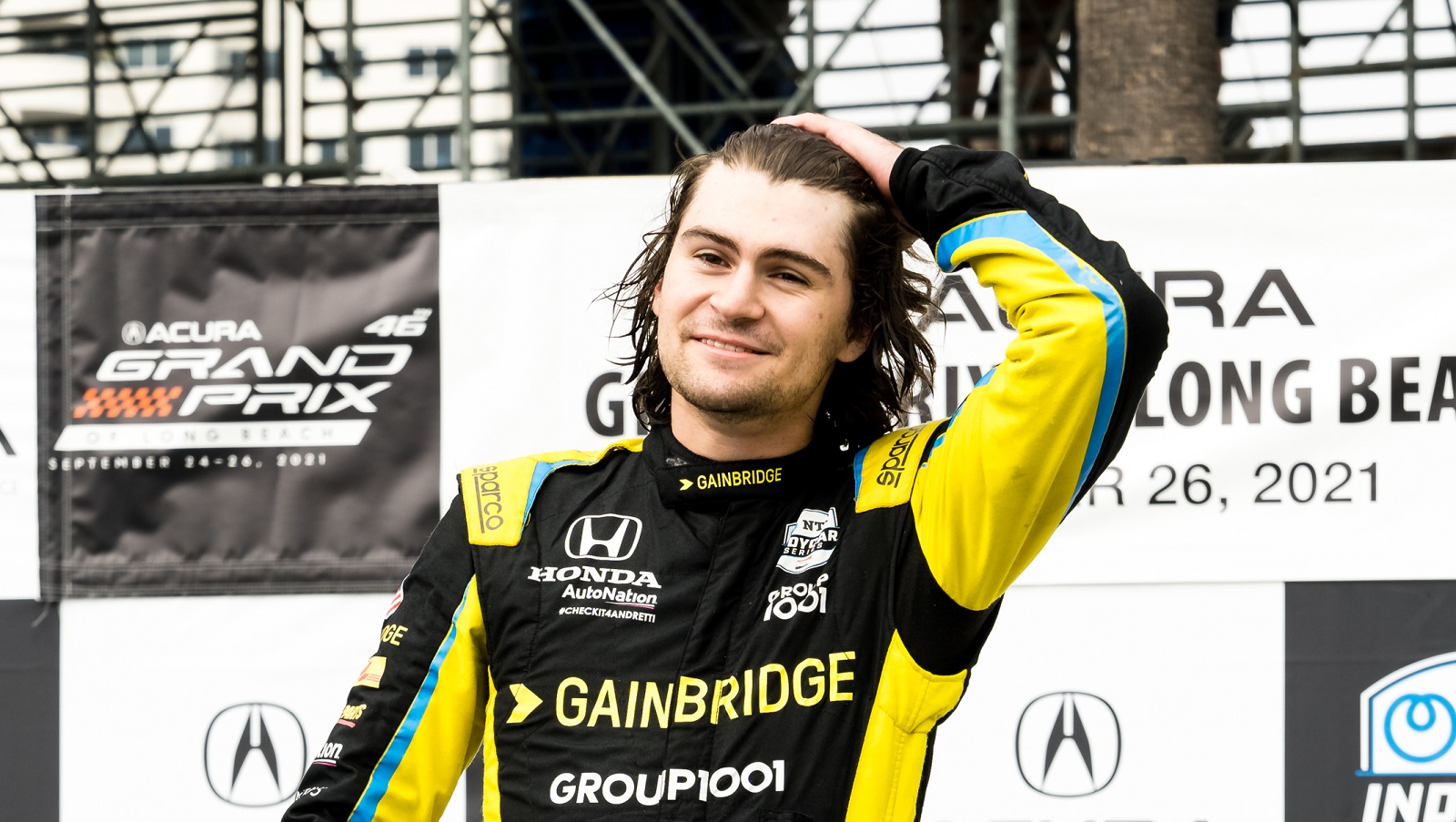 American IndyCar racer Colton Herta has accepted an offer to serve as a test driver for the McLaren Formula 1 team in the upcoming season under a provision that allows teams to use their old cars to evaluate young talent for future roles in the series.
Herta, 21, has finished third and fifth in the IndyCar standings the past two years. He started the 2022 season with fourth place in St. Petersburg, Florida, for Michael Andretti Autosport. The California native has won six races and seven poles in a career that began with one appearance in 2018.
"Colton is a proven talent in IndyCar and we will be interested to see how he adapts to a Formula 1 car," McLaren principal Andreas Seidl said in the announcement. "We believe this testing program will provide him with valuable experience while demonstrating the benefit of expanding previous car testing to showcase promising drivers for the future."
Herta has Andretti's blessing to accept the opportunity.
"We're pleased to see this opportunity come together for Colton and look forward to seeing him take his first laps in an F1 car," he said.
Herta said he appreciated McLaren's faith in him.
"This will be a great opportunity for me to gain some valuable experience in a new form of motorsport and learn from such an established team like McLaren F1," he said in the statement.
Colton Herta wasn't a candidate to fill a seat that opened up this week
Some of the 20 current Formula 1 performers have logged multiple seasons as F1 test drivers, which is likely Colton Herta's path, too. That's especially true if he's going to drive one of McLaren's two cars in the prestigious series. Lando Norris recently signed an extension through 2025, and the team has Daniel Riccardo through 2023, The Associated Press reported.
A Formula 1 seat did open this week when the Haas team sacked Russian driver Nikita Mazepin as part of the shakeup that saw the team end the sponsorship arrangement with Russian company Uralkali, owned by Mazepin's father. The developments followed the Russian invasion of Ukraine.
Owner Gene Haas is an American whose portfolio includes Stewart-Haas Racing in NASCAR. Liberty Media, a U.S.-based company, owns Formula 1. So, it seemed natural for Herta to slide into Mazepin's seat while Michael Andretti goes about gaining the series' approval to debut a new F1 team in 2024.
However, Haas turned to Denmark's Kevin Magnussen, who drove for the team from 2017-20 before being dropped in favor of Mazepin. While observers linked experienced drivers Antonio Giovinazzi and Nico Hulkenberg to the job while the vacancy existed, Herta's name never came up.
The gig as a test driver is a step toward a Formula 1 career
Even if the Haas Formula 1 team wanted to put IndyCar driver Colton Herta in a live car this season, they could not have done so because of the rule requiring competitors to possess a Super License.
With Formula 1 cars fairly sophisticated and very expensive, FIA has established a system that assigns points to drivers based upon their finishes in recent season standings in the world's various series like IndyCar, F2, and Super GT.
Winning an IndyCar season championship earns the 40 points required for the Super License. Herta's finishes the past two seasons add up to just 28 points, but finishing second this year would give him a two-season total of 38.
Getting to 40, then, should be possible by picking up stray points participating in F1 test driver programs like the one with McLaren. The Indianapolis Star said the point value of test drives for older models isn't clear but that McLaren officials are certain he will accrue Super License points.
It's a huge potential boost for both Herta and prospective team owner Michael Andretti, who wants his young star driving for him if he gets approval to start a Formula 1 program.
A reporter asked McLaren CEO Zak Brown at the St. Petersburg IndyCar race whether he would do such a favor for Andretti, a longtime friend.
"If he asked me nicely," Brown said, smiling.
All stats courtesy of Racing Reference.