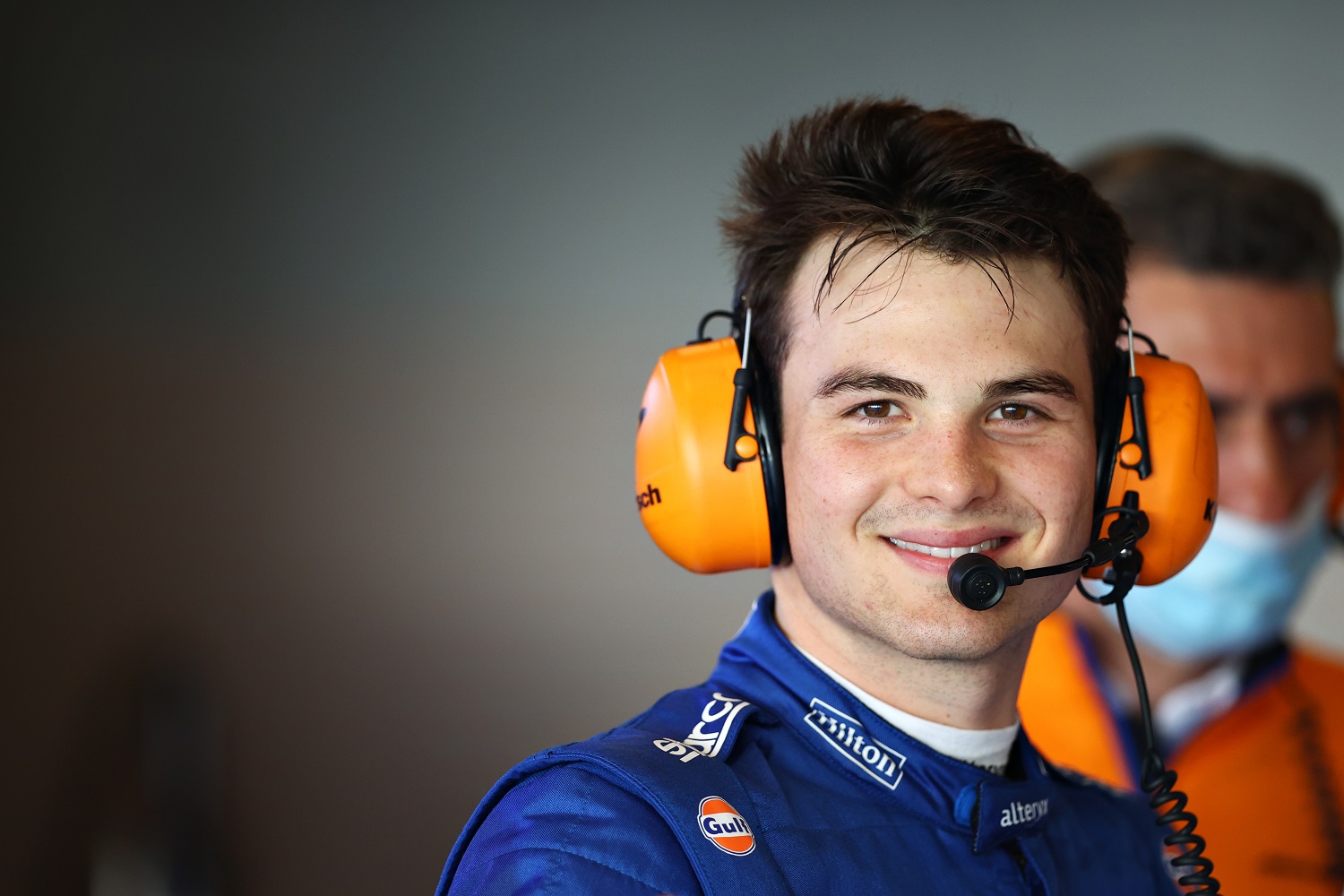 What Is the Super License That Formula 1 Requires Aspiring Drivers Like Pato O'Ward and Colton Herta to Earn?
Leading IndyCar contender Pato O'Ward aspires to compete in Formula 1, but he currently lacks the required Super License.
Plenty of accomplished open-wheel drivers would trade their past for Pato O'Ward's future. Heading into his third full IndyCar season, the 22-year-old from Monterrey, Mexico, is as curious as the rest of the motorsports world as to what that future might be.
Many point to Formula 1 as a logical progression, but there is the matter of obtaining the FIA Super License, a little-understood aspect of F1 racing.
Pato O'Ward is coming off a victory in the Rolex 24 at Daytona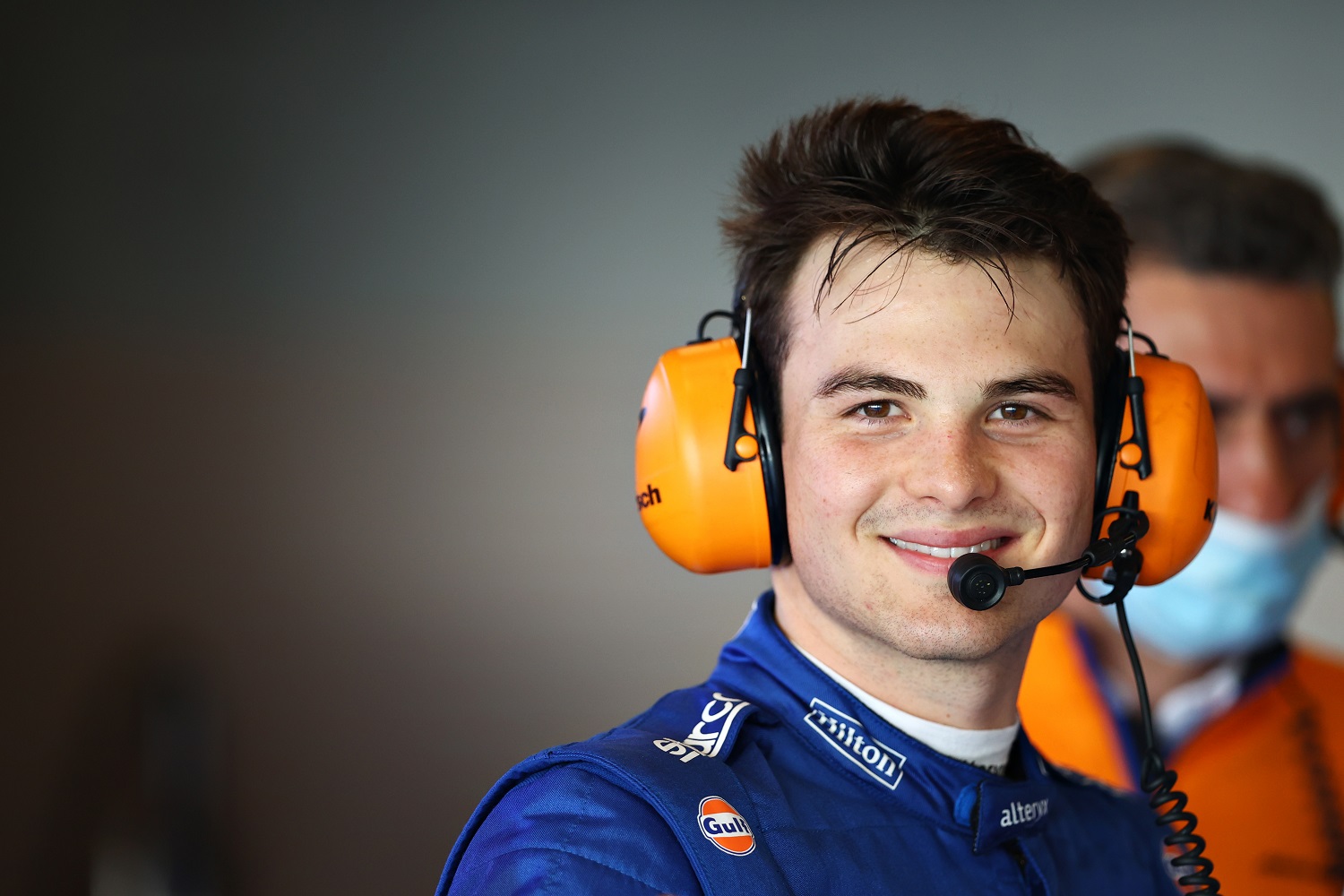 With the 2022 IndyCar season less than a month away in St. Petersburg, Pato O'Ward detoured to Florida's other coast Jan. 29-30 to compete in the Rolex 24 at Daytona International Speedway. Teaming with Colton Herta, Eric Lux, and IndyCar rookie Devlin DeFrancesco, O'Ward scored a victory in the Le Mans Prototype 2 class. Herta made the decisive pass for the lead with 11 minutes to go.
It was perhaps a sign of more success to come for O'Ward, who has been making an impressive rise through the ranks.
In 2017, O'Ward made eight starts in the Weathertech SportsCar Championship and won the first seven to roar to the season title. Graduating to Indy Lights the following season, he won his debut and then eight more races in 17 starts to bring home the title for Andretti Autosport.
O'Ward then moved up to IndyCar, running a little less than half the schedule in 2019. Though he never topped the eighth-place showing in his debut at Circuit of the Americas, the season prepared him for full-time duty. O'Ward scored four podium finishes, led 30 or more laps four times, and finished fourth in points in 2020.
Last year, he chalked up his first two victories and went into the finale at Long Beach with an outside shot at the championship. Though that didn't work out, he placed a solid third in the season standings.
Formula 1 might be in Pato O'Ward's near-term future
It's only natural for an accomplished open-wheel racer to be curious about Formula 1, and Pato O'Ward is no exception, even as he affirms that he is fully focused on IndyCar with the new season on the horizon.
"Who knows if F1 will be an option or won't be an option," O'Ward said, according to Motorsport. "Obviously, if it comes about, I will 100% take it, and every single driver in my position would do it because it's Formula 1. That's what I grew up watching, and that's what I grew up dreaming of.
"That same dream that you have as a kid will never go away."
Formula 1 is one of the most exclusive leagues in sports, with only 10 teams, 20 cars, and minimal driver turnover. O'Ward tested the McLaren F1 car in Abu Dhabi at the end of last season. While that was exciting for him, navigating the bureaucracy that could get him onto the grand prix circuit isn't so easy.
What is the Super License that Formula 1 requires drivers to earn?
A driver does not simply show on the Formula 1 doorstep and hop into a very fast, very expensive race car. No one gets to compete without first earning their FIA Super License through a system that assigns points based upon season results in various series.
A driver must accumulate 40 points in competition over a three-year period to earn the license, though qualifying can be as simple as finishing in the top three of the Formula 2 standings once. Winning the IndyCar championship will also do it. Otherwise, there's a sliding scale beginning with 30 points for second place and 20 for third.
Buried within the rules, however, are clauses requiring minimum numbers of races in the series and starters in the races. Further complicating the calculations, FIA makes allowances to count the 2018 season because the pandemic largely wiped out competition in 2020. Unfortunately for Pato O'Ward, the numbers didn't add up in any fashion to merit consideration for Formula 1 in 2022.
The good news is that finishing a modest fourth in IndyCar in 2022 gets him to 40 points. Colton Herta, whose name popped up while Michael Andretti discussed acquiring controlling interest in a Formula 1 team last year, is in a similar situation.
"It's ridiculous that someone that's been fourth and third in the IndyCar championship can't get 40 points in the Super License," O'Ward told Motorsport. "I think many drivers agree with me. … At the end of the day, you have to leave it to the people that want to give it to you.
"If they don't want to give it to you, then sorry, bud, you've got to have another year and get 10 more points, I guess."
The grind starts anew at the end of February in St. Petersburg, and O'Ward seems up to the challenge.
All stats courtesy of Racing Reference.