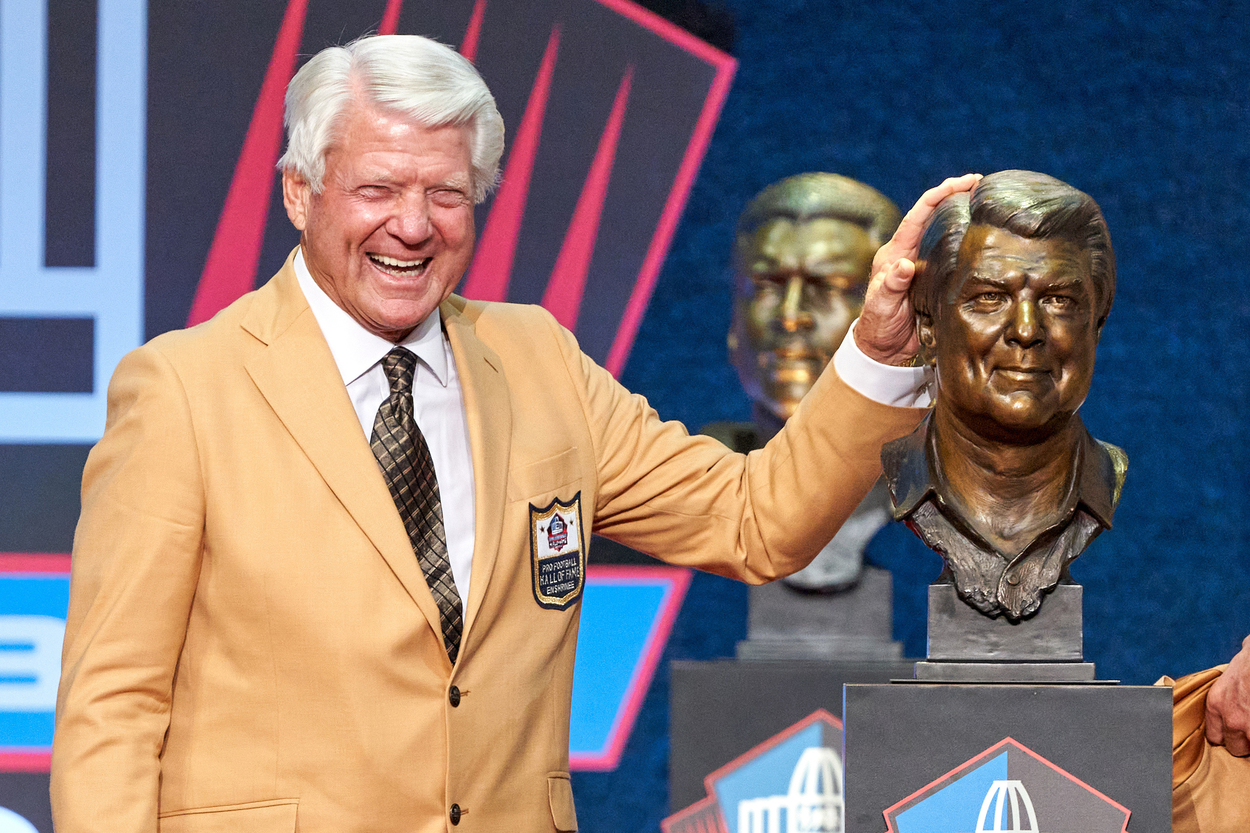 Jimmy Johnson Won a National Championship and 2 Super Bowls but His Proudest Moment Wasn't on the Football Field
Former Dallas Cowboys head coach Jimmy Johnson's proudest moment has nothing to do with football.
If you ever make the trip to Canton, Ohio, and study former Dallas Cowboys head coach Jimmy Johnson's Pro Football Hall of Fame plaque, you'll see the usual accomplishments. You'll quickly hear (er, read) all about his two Super Bowl rings, the time he spent coaching numerous Hall of Famers, and his stellar years as the University of Miami's head football coach.
However, you won't hear about what Johnson says he's most proud of, even after earning his gold jacket and a bronze bust.
Jimmy Johnson retired from coaching in part to spend more time with his family
When 56-year-old Jimmy Johnson left the sidelines for the final time in January 2000, he did so with an 89-68 record across the regular season and postseason. The Arkansas product is still among a select group of head coaches who have won multiple Super Bowl rings
Although NFL head coaches have regularly worked into their 60s, Johnson had no interest in prepping for games as he cashed his Social Security check. When he stepped down following the 1999 season, it marked the end of his coaching career for good. There would be no comebacks, no final chances, nothing … and he was fine with that.
In a 2021 interview with the Miami Herald, Johnson reflected on leaving coaching when he did. He said family obligations — his mother, Alice, died in December 1998, and one of his sons, Chad, battled alcoholism for over 20 years — took significant priority over football.
"Nothing ever comes close to how low I was when Chad was struggling, but since that time, there have been a lot of great hours and days with my sons Bent and Chad. They're both doing fantastic."

Jimmy Johnson
Johnson got what he hoped for after leaving the Dolphins. He returned to Fox Sports — he'd previously worked for the network from 1994-95 — and spent most of his time in Florida. This time, though, he could sit on his boat and fish with his family without needing to think about substitution packages.
Johnson remains proud of his son's journey and how he overcame his demons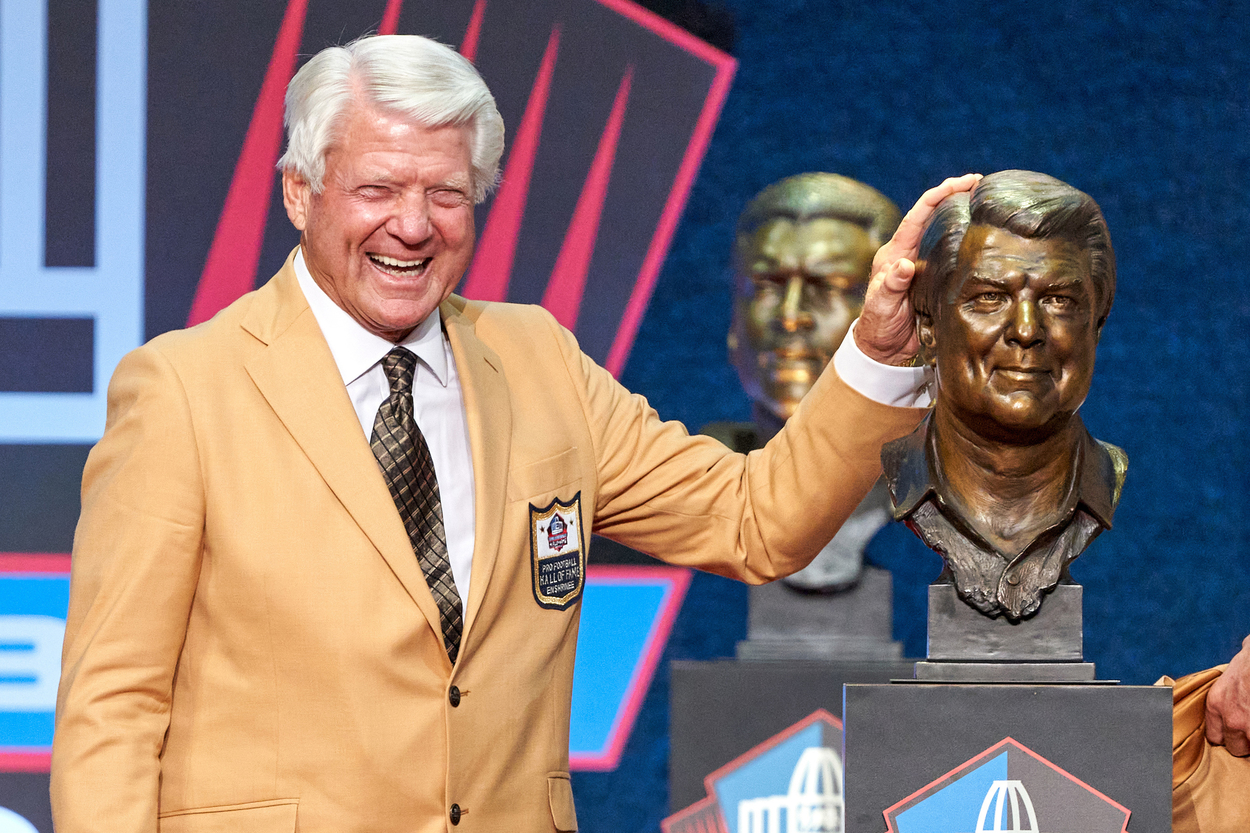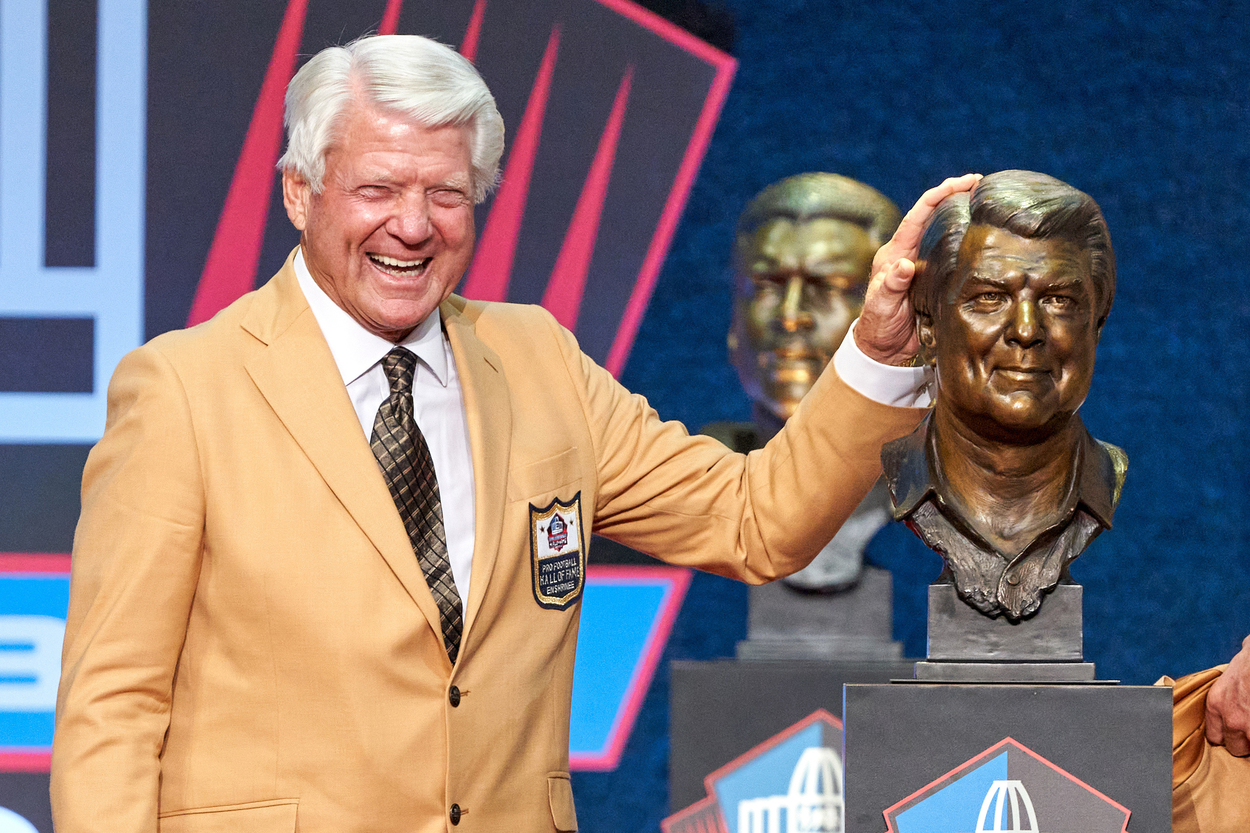 As of November 2021, Johnson is one of 12 men who have won multiple Super Bowl rings as a head coach. We'll see if the likes of Andy Reid or John Harbaugh can join him in the coming years.
One might understandably believe Johnson would consider such an achievement at the top of his achievement list. However, as he told the Miami Herald, nothing tops how proud he is of Chad, now in his 50s, for conquering his demons.
Chad's worsening addiction led him from serving as a successful stockbroker to experiencing homelessness and living in his car. Once sober, Chad worked small jobs , including delivering subs from a deli, until eventually opening a dependency rehabilitation center in Madeira Beach, Fla, in 2009.
"I'm more proud of what Chad has accomplished than anything I ever did," Johnson told the Herald.
Johnson and the Fox NFL crew have continued speaking out about mental health and addiction
The Johnson family has never shied away from telling Chad's story. Both have done interviews with Florida news outlets talking about their journeys and Chad's current mission at Tranquil Shores.
As he rapidly approaches 80 years old, Johnson is trying to do his part in encouraging others to seek help for whatever they need. In October 2021, the retired head coach joined his Fox NFL Sunday colleagues in openly discussing mental health during a powerful on-air segment. Jay Glazer, the show's NFL insider, spoke with Philadelphia Eagles offensive lineman Lane Johnson about depression and mental health after the latter took a leave of absence.
When the interview ended, and the panelists each spoke about their own mental health experiences, Johnson offered sage advice when it was his turn.
"It doesn't make any difference who you are," Johnson said. "It doesn't make any difference how successful you are. We all need family, friends, and people that care about us."
How to get help: In the U.S., contact the Substance Abuse and Mental Health Services Administration helpline at 1-800-662-4357. Text HOME to 741-741 to connect with a trained crisis counselor at the free Crisis Text Line.