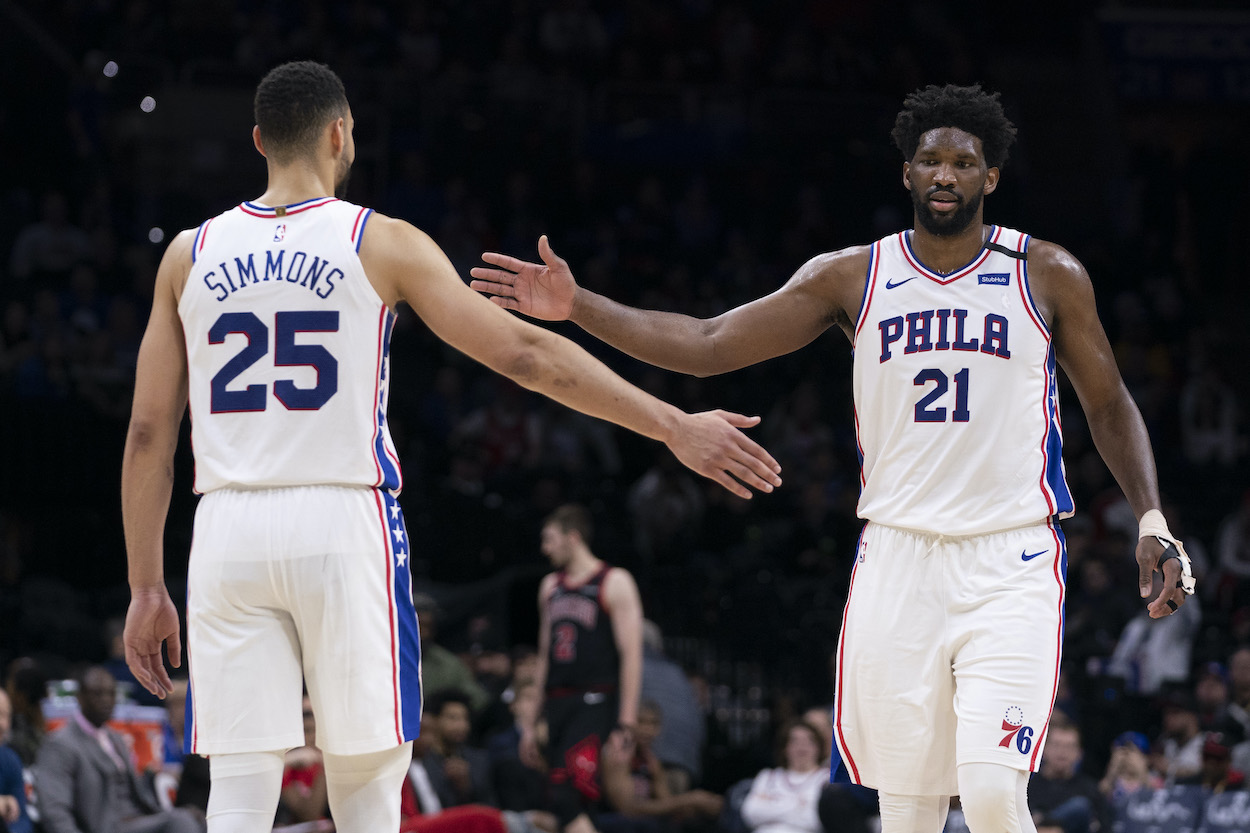 Joel Embiid Is Salivating Over Ben Simmons' Return to Philadelphia
Joel Embiid is excited to play against Ben Simmons when the Nets visit the 76ers in March.
Joel Embiid didn't have much fun dealing with Ben Simmons' antics all season. All the MVP favorite wants is to win a championship for the Philadelphia 76ers, but he knew that wasn't going to be possible with his running mate refusing to show up for work.
The Sixers solved that problem by sending Simmons to the Brooklyn Nets at the NBA trade deadline in exchange for James Harden, much to the delight of Embiid. With Simmons and the Nets traveling to Philly for a game on March 10, Embiid recently revealed how excited he is for the highly anticipated matchup against his ex-teammate.
Joel Embiid gets to face off against Ben Simmons on March 10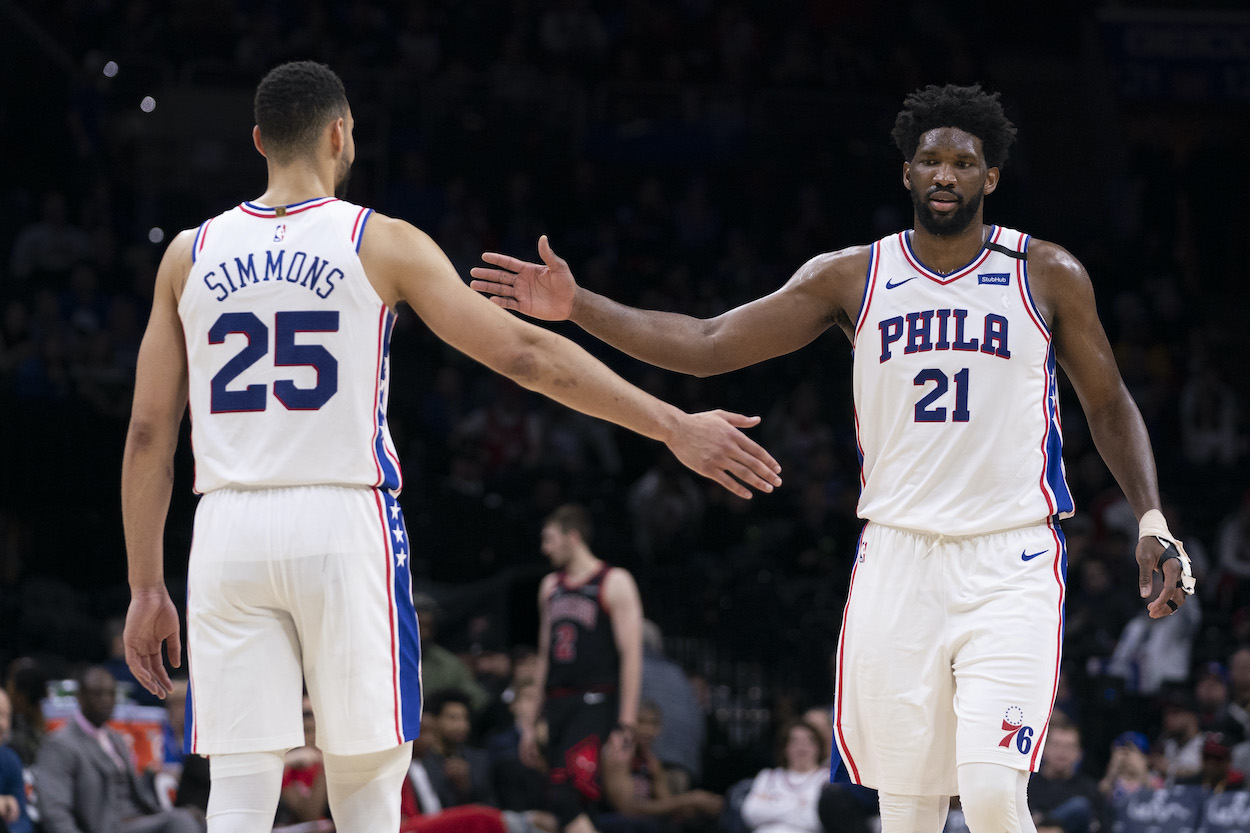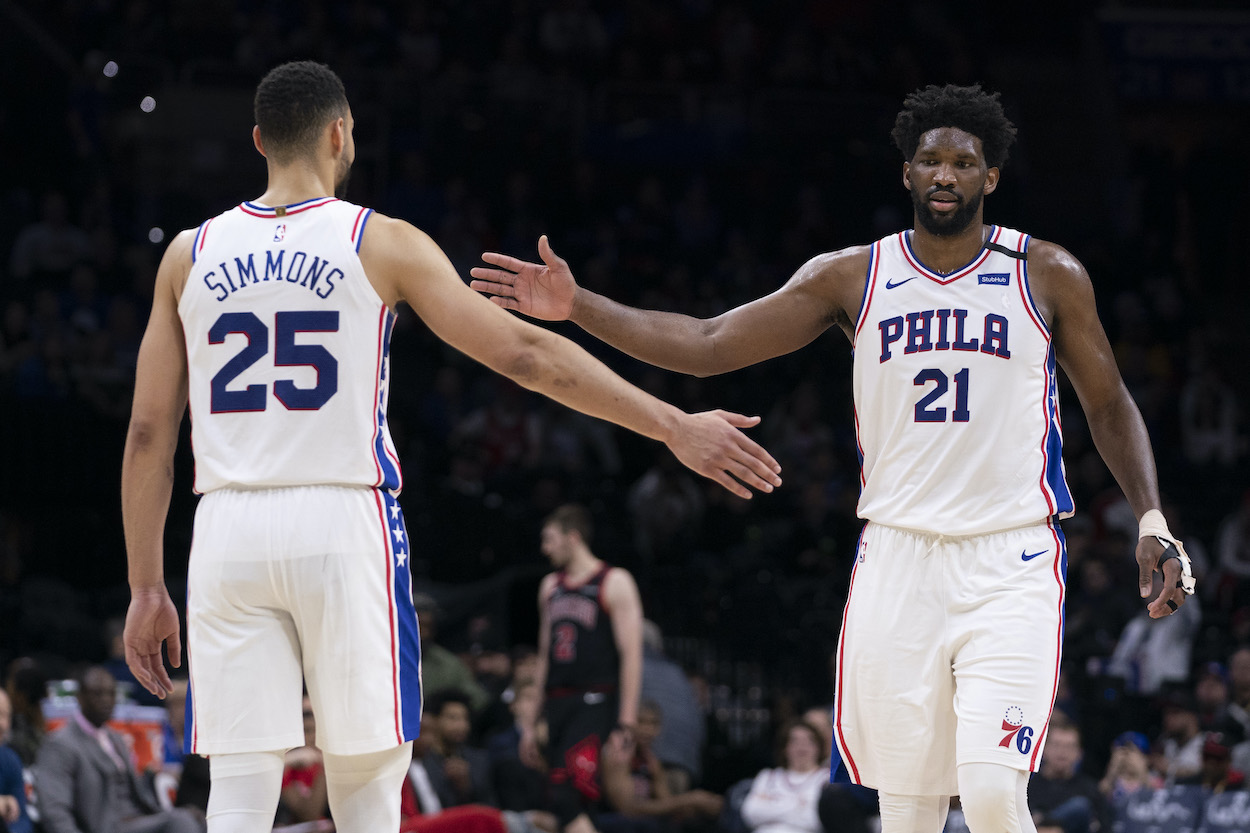 When the news broke that Simmons would be headed to the Nets and Harden was becoming the newest 76er, Embiid couldn't have been more thrilled. The uber-talented center has been vocal about his displeasure with Simmons all year long, so he must be happy to be done with this drama once and for all.
Embiid has Philadelphia in positon to grab a top-three seed in the Eastern Conference even without its second-highest-paid player appearing in a single game this season. He's currently the betting favorite to win MVP, as well.
But even though Embiid has more important goals on his mind right now, he must have March 10 circled on the calendar. That's the day Simmons will return to the Wells Fargo Center for the first time in a different uniform. It's the day 76ers fans have been anticipating for months, and Embiid already knows it's going to feel a bit different than a typical regular-season game.
Embiid is already salivating thinking about March 10
With all that Simmons has put the 76ers through this season, it would only make sense that Embiid would have some pent-up anger directed toward his ex-teammate. There's no better way to get back at Simmons than to thoroughly dominate his new team in Brooklyn's next trip to Philadelphia.
That's exactly what Embiid plans to do on March 10.
In a recent interview on SportsCenter with Scott Van Pelt, Embiid detailed how excited he is for the matchup.
"Aw, man. It's not just about that whole thing. It's also about the history with Brooklyn, and obviously, us getting James [Harden]. And you know Philadelphia fans. That's gonna be incredible. Whether it's the boos or the cheers, it's gonna be insane. And obviously, we know what we gotta do. It's a regular-season game but we know there's gonna be something extra to it. I'm definitely gonna be ready, I'm sure my teammates are. It's gonna be fun, I'm excited."

Joel Embiid
Whatever Embiid's point total is for that game, make sure to bet the over. He's going to leave it all on the floor against his newest rival.
Will Simmons even suit up in his return to Philly?
Embiid is understandably excited to slice off a juicy piece of revenge for his old friend, but there's no guarantee Simmons will even be on the court when the Nets visit the Wells Fargo Center next month. Simmons still hasn't made his debut for Brooklyn, as he still needs to work himself into basketball shape before doing so.
Considering Simmons wants no part of Philly fans' wrath anytime soon, it's possible he postpones his debut until after that all-important March 10 date. If he does play, though, Embiid will be the least of his problems.
Like Sportscasting on Facebook. Follow us on Twitter @sportscasting19.