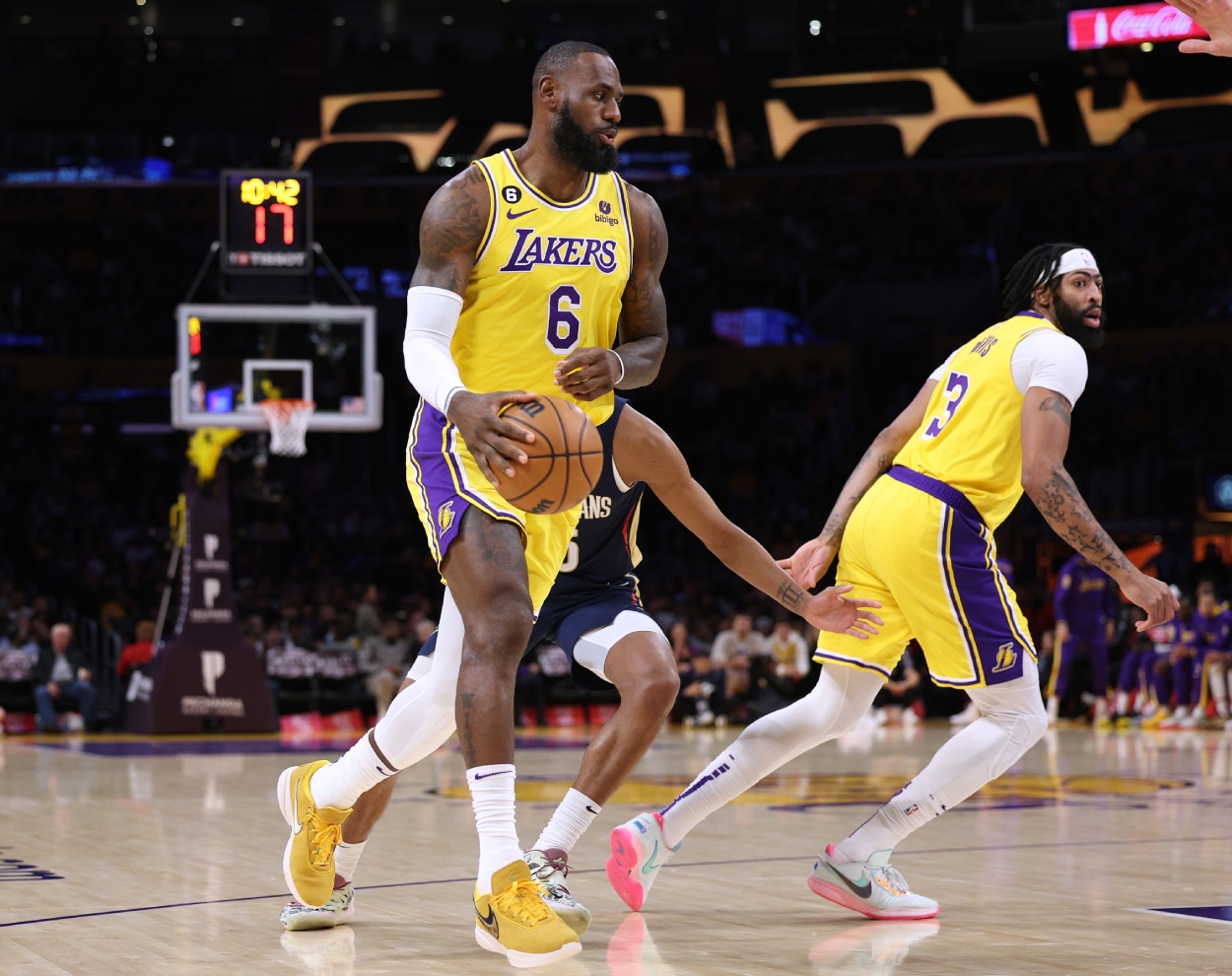 John Salley Doesn't Believe LeBron James Will Pass Kareem Abdul-Jabbar for the All-Time NBA Scoring Record
John Salley had a bizarre take on LeBron James' chances of becoming the NBA's all-time scoring leader.
The long-standing NBA scoring record held by Los Angeles Lakers legendary center Kareem Abdul-Jabbar is about to be broken — unless you ask John Salley. LeBron James is 1,106 points away from the record and will become the league's new all-time scoring leader in February should he maintain his career scoring average over the next few months.
Salley, who played 11 years in the NBA and won four championships, had many scratching their heads recently when he said he doesn't think James will break the record.
John Salley makes bizarre claim about LeBron James becoming the all-time leading scorer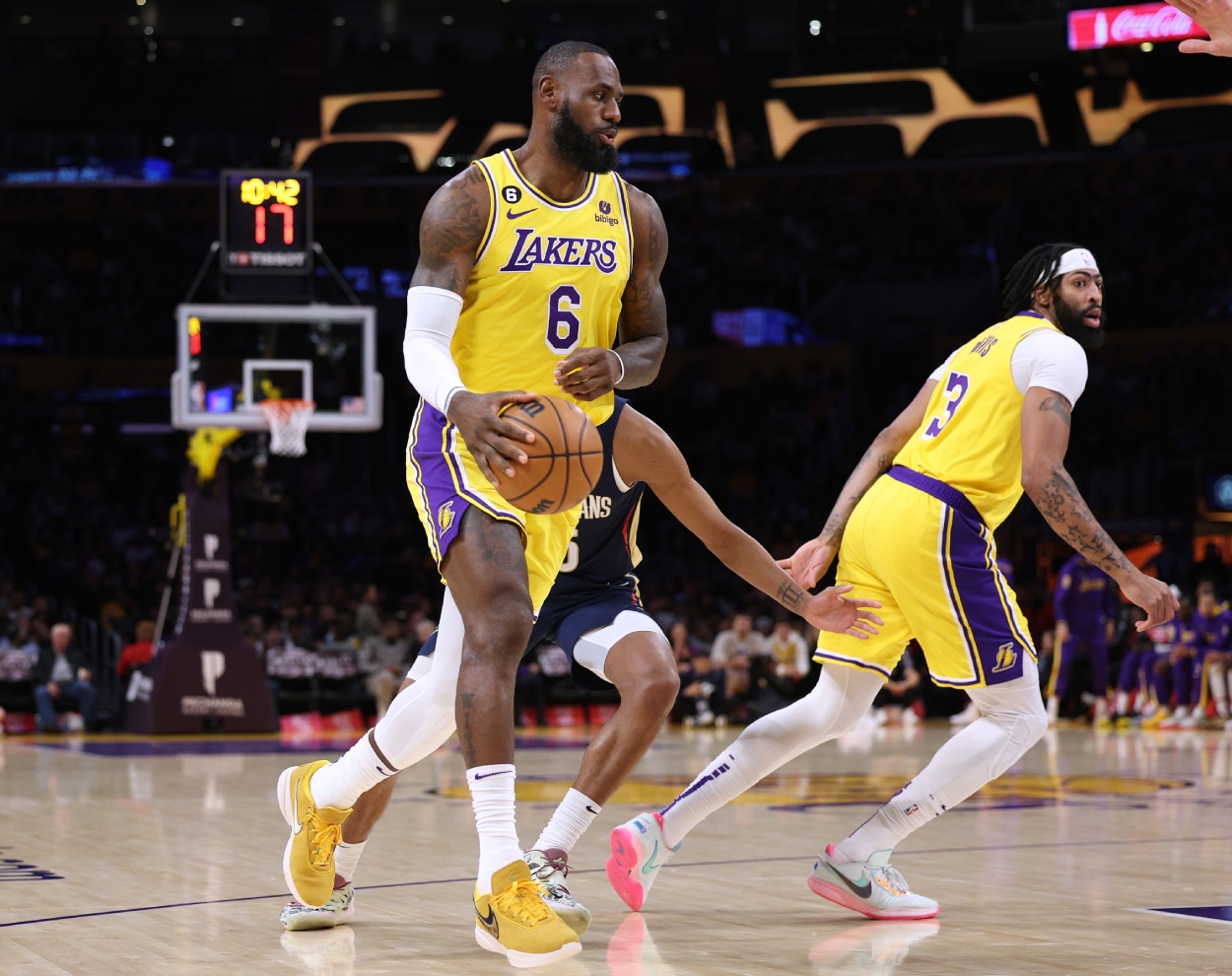 Salley was a recent guest on Shannon Sharpe's Club Shay Shay podcast. He and Sharpe discussed Salley's career and the current state of the NBA. One topic that came up was James overtaking Abdul-Jabbar as the top scorer in NBA history.
Sharpe asked Salley if he ever thought he'd see anyone in his lifetime break Abdul-Jabbar's record of 38,387 points.
"Kareem's record? No," Salley said. "Not even Karl Malone. Karl was number two, right? They were giving him points when he wasn't even playing. I think they just gave him two more points, and he's been retired for 25 years.
"I think they're not going to let (James) get it."
Sharpe jumped in and said they have no choice.
"You're gonna be really mad," Salley said. "Think about it. I didn't agree with something Phil Jackson said to me. Then, I got into my 50s, and I got it. I said, 'Phil, Kobe had 81 (points). No matter what you do, he was about to get 104. If they would've kept feeding him the ball, the other side would've been like don't hurt him. There would have been clear-outs, and Kobe would've gotten 104.
"He goes, 'Some records need to stand.' I was like wow."
Sharpe asked Salley again if he thought James would break the record
After Salley talked about Bryant's 81-point game in a 122-104 victory over the Toronto Raptors in 2006, Sharpe had to ask Salley again about LeBron breaking Kareem's mark.
"So you don't think they're gonna let LeBron get the 38-plus thousand?" Sharpe asked.
"No," Salley answered. "But that'll be number two anyway."
"He don't want to be number two," Sharpe said. "Think about it. Eighteen straight years of 25-plus points or more. You're probably never going to see that again."
"I don't think they would give it to him," Salley insisted.
It's hard to figure out Salley's thinking here. What would be the reason for "them" not letting James get the mark?
Barring a career-ending injury or another shut-down of the NBA season, James will break the record this season, probably by the halfway point. While the Lakers aren't exactly lighting it up, James is averaging 24.3 points in the nine games he's played.