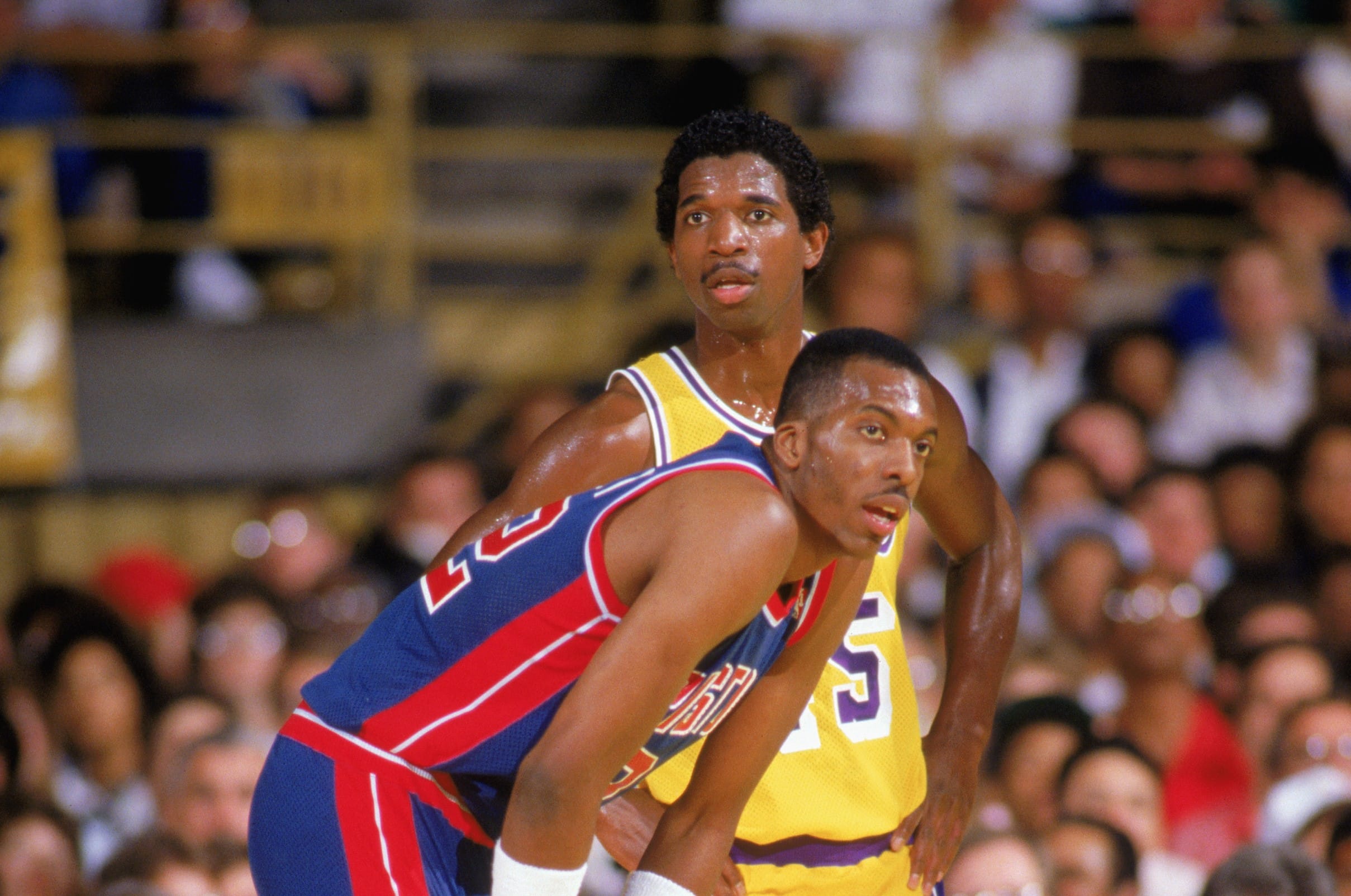 John Salley Talks NBA Money, Says Adrian Dantley Is to Blame for His Horrible Contract
John Salley spent 11 seasons in the NBA and won four championships with three different teams.
By no means was John Salley an NBA superstar. He was the 11th overall pick by the Detroit Pistons in the 1986 NBA Draft and played 11 seasons while winning four championships. Salley was the first player to win championships with three different teams.
The 6-foot-11 backup center still made roughly $15 million during his playing days. He recently did say he had the worst contract ever and blamed former teammate Adrian Dantley for it.
John Salley said he never got a signing bonus because of Adrian Dantley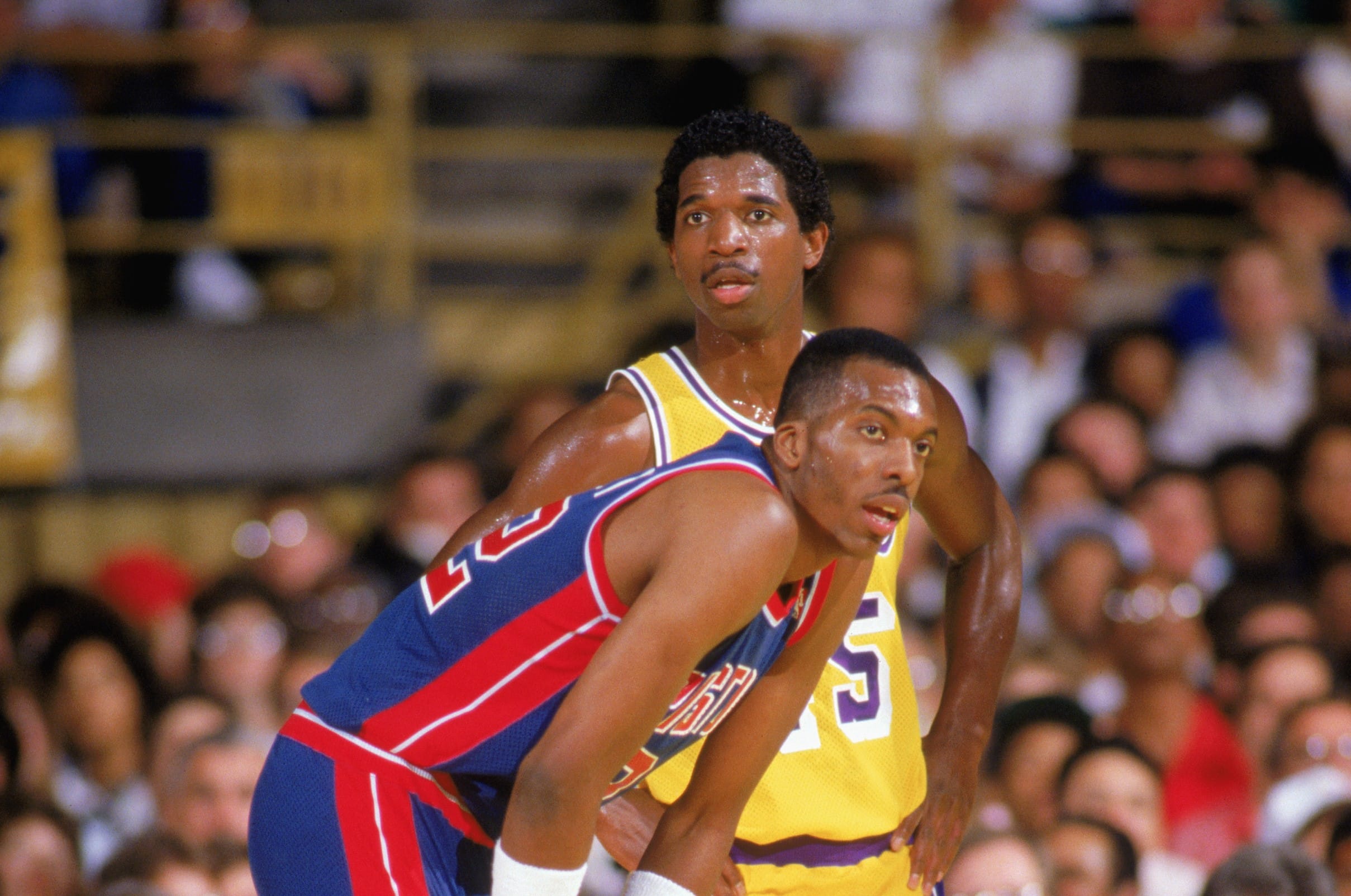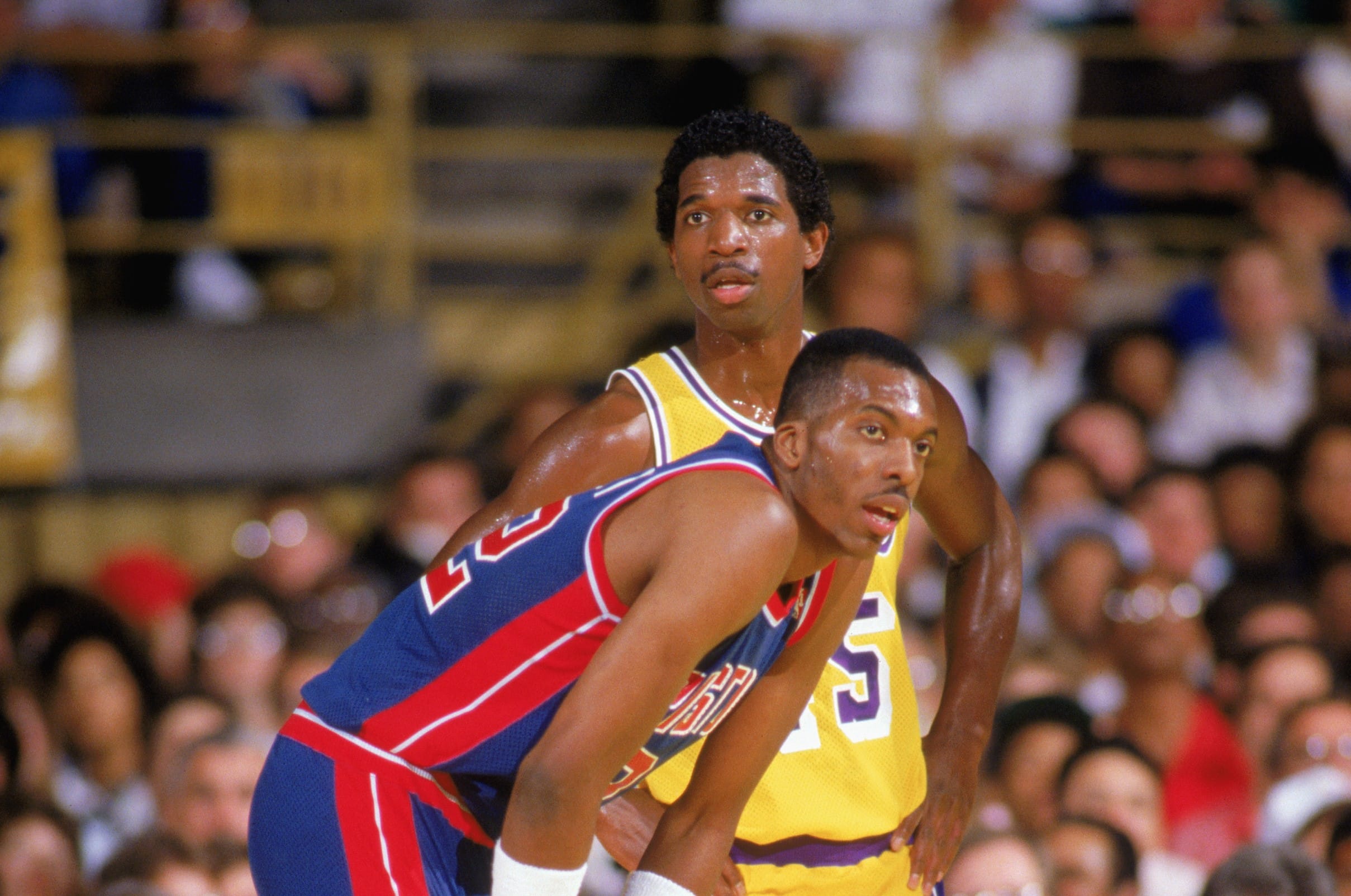 Salley, drafted with Dennis Rodman by the Pistons in '86. recently appeared on Shannon Sharpe's Club Shay Shay podcast, and the topic turned to money. Sharpe asked Salley what his first big purchase was when he reached the NBA.
"I didn't get the money," Salley told Sharpe. "I did the worst deal, and I didn't get a signing bonus."
Sharpe was stunned and immediately asked who his agent was.
"David Falk," Salley said. "It's weird. When I look back at it, I didn't get a signing bonus. What it was is they did a deal because Adrian Dantley was now going to be a Piston. All that money went to AD, and they didn't give me a signing bonus."
"I was the sacrificial lamb. They go, 'Hey, we got this rookie, and you can take A.D., too."
Salley lasted much longer than Dantley did in Detroit. Dantley was traded by the Utah Jazz to the Pistons right before the 1986-87 season but lasted two-plus years with Detroit. The Pistons traded Dantley to the Dallas Mavericks in the middle of the 1988-89 season.
Sally played six years in Detroit.
Salley talked about his favorite purchase when he was in the NBA
While he never got his signing bonus, Salley was still paid handsomely while in the NBA. Sharpe asked again what his best purchase was.
"The best thing I purchased was a home for my mother and father," Salley said. "I got my mom the house and my dad a Lincoln, my favorite thing I've ever given him. He had this light blue Lincoln. Blue leather, sunroof, cushioned seats. I had them put the curb finders on there. That was my favorite purchase."
Salley also spent some money on himself.
"I got a BMW, Black man's wish," he said. "I love my BMW, too. It was an L7, brand new interior. It was dope."
Salley also talked about adjusting to life in Georgia after he left New York to go play college basketball at Georgia Tech. Sharpe asked how a guy from New York adjusted so well to the South.
Salley said he got on a plane and the Atlanta Hawks were on board.
"I'm just staring," Salley said. "John Drew's right there. He don't even know I know who he is. He ain't even carrying his bags. Some rookie is carrying his bags. I get off, there was a Black flight attendant. A guy with a red jacket met me. He was Black.
"We get downstairs, the coach picked me up, Coach (George) Felton. He was white. The guy that grabbed my bag was Black. I get to the hotel downtown and the lady behind the cash register in this big, beautiful place is Black.
"I get upstairs, call my mother, and tell her I'm going to Georgia Tech. She asks how's the school. I go, 'I don't know, but Black people got jobs.'
"That's how."