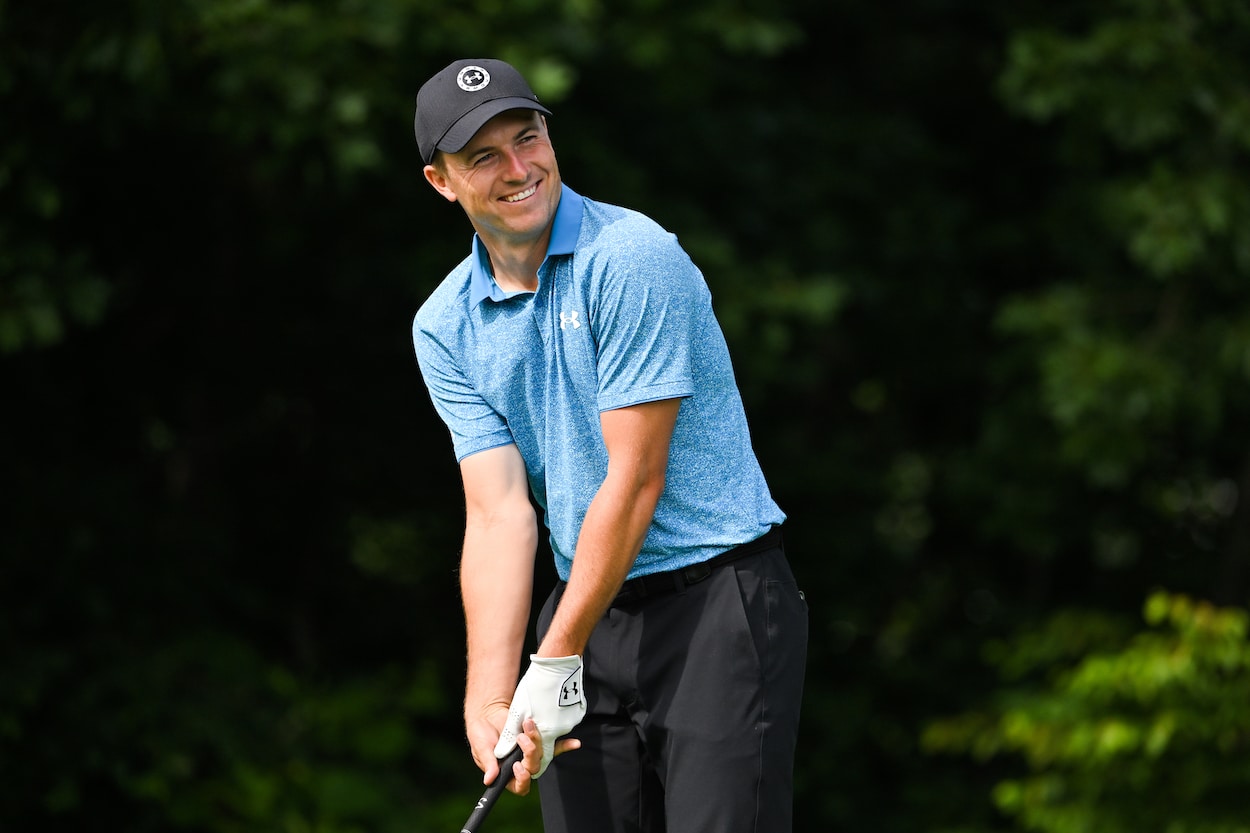 Jordan Spieth RV: 3-Time Major Winner Plans on Living the Nomad Life This PGA Tour Season
Jordan Spieth will be living the nomad life this PGA Tour season.
A full-time schedule on the PGA Tour is an exhausting grind for pro golfers. Flights around the world nearly every week, living in hotel rooms, and extended time away from family can take a toll on these players. So, Jordan Spieth decided to bring his home and his family with him on the road.
That's right, the three-time major championship winner bought an RV for the 2022-23 season, and he plans on living the nomad life with his wife, Annie, and son, Sammy, for most of the year. If you spot Spieth cruising on the highway at any point this year, make sure to give him a friendly wave and a honk.
Jordan Spieth plans on living in an RV for most of the PGA Tour season
Spieth is successful enough at this point in his career to charter private jets anywhere he wants. Considering a typical PGA Tour season involves trips from Hawaii to Florida to Europe and back, no one would blame the top players for shelling out major cash to travel as comfortably as possible.
But Spieth doesn't want to spend too much time away from his family. With a 14-month-old son in the fold, the star golfer decided to bring Sammy on the road with him. Speaking after the first round of last weekend's Sony Open at Waialae, Spieth revealed that he purchased an RV in the fall and plans on traveling from tournament to tournament in the mobile home.
"Just glamping, you know. Slumming it. Should be a lot of fun," Spieth told reporters last Thursday, per Golf Digest. "The reason was kind of to have a home on the road. Got the same mattress I have at home, and we'll leave a lot of [son] Sammy's stuff on the bus, therefore won't to have pack a whole lot and can ride on it a lot in between events given the way the West Coast swing [falls] … and especially the Florida swing."
Spieth's wife, Annie, has been pitching the idea for a while, but the Texan didn't get on board until Sammy came along.
"I didn't really want one prior to Sammy. It was just a matter of if the perfect one came at the right time, and it did this last fall," he said.
Spieth first unveiled the RV at the CJ Cup in South Carolina back in October. The 13-time PGA Tour winner left it behind for both Hawaii events this month, obviously, but the RV will be his primary travel plan moving forward. He might have some groupies on board for much of the trip, too.
"Annie is trying to recruit a lot of our friends out here to do it, so we'll see in the next few years if that works or not."
Give Spieth a wave and a honk if you see him on the road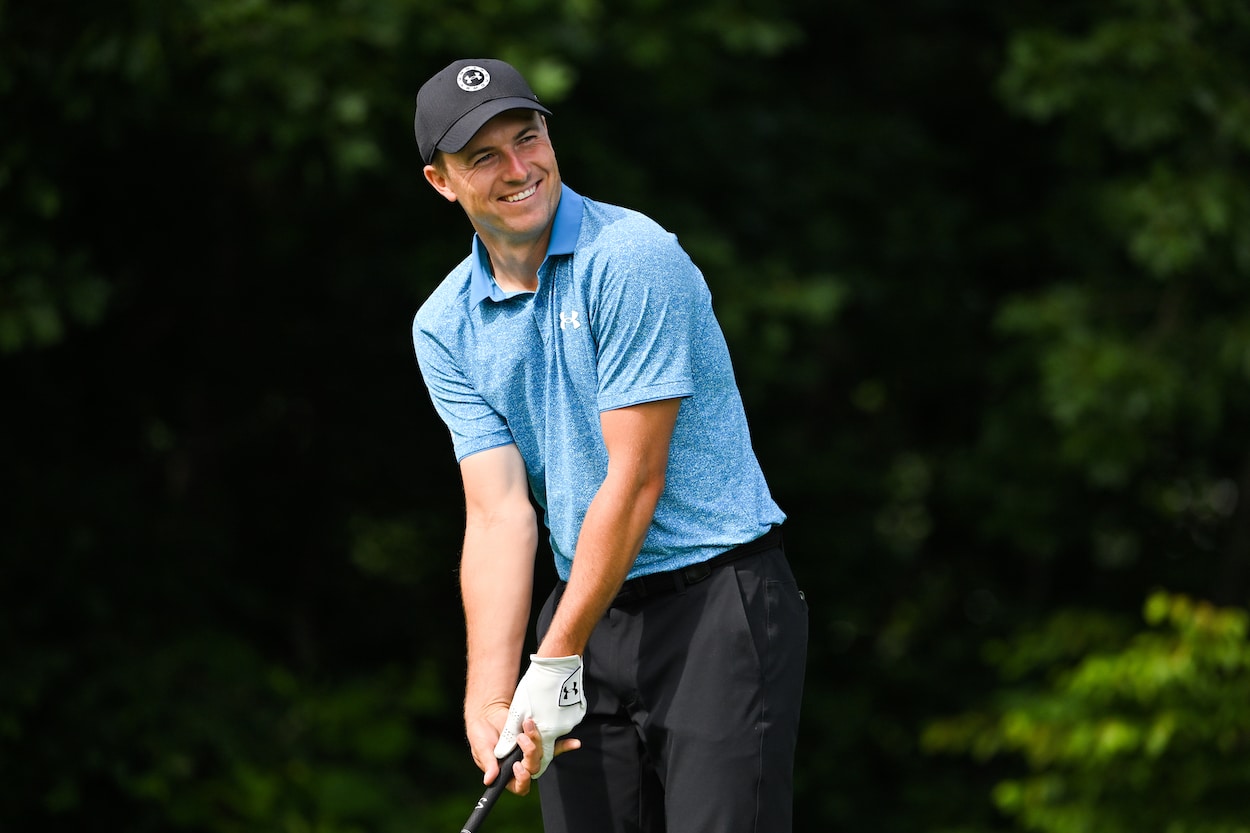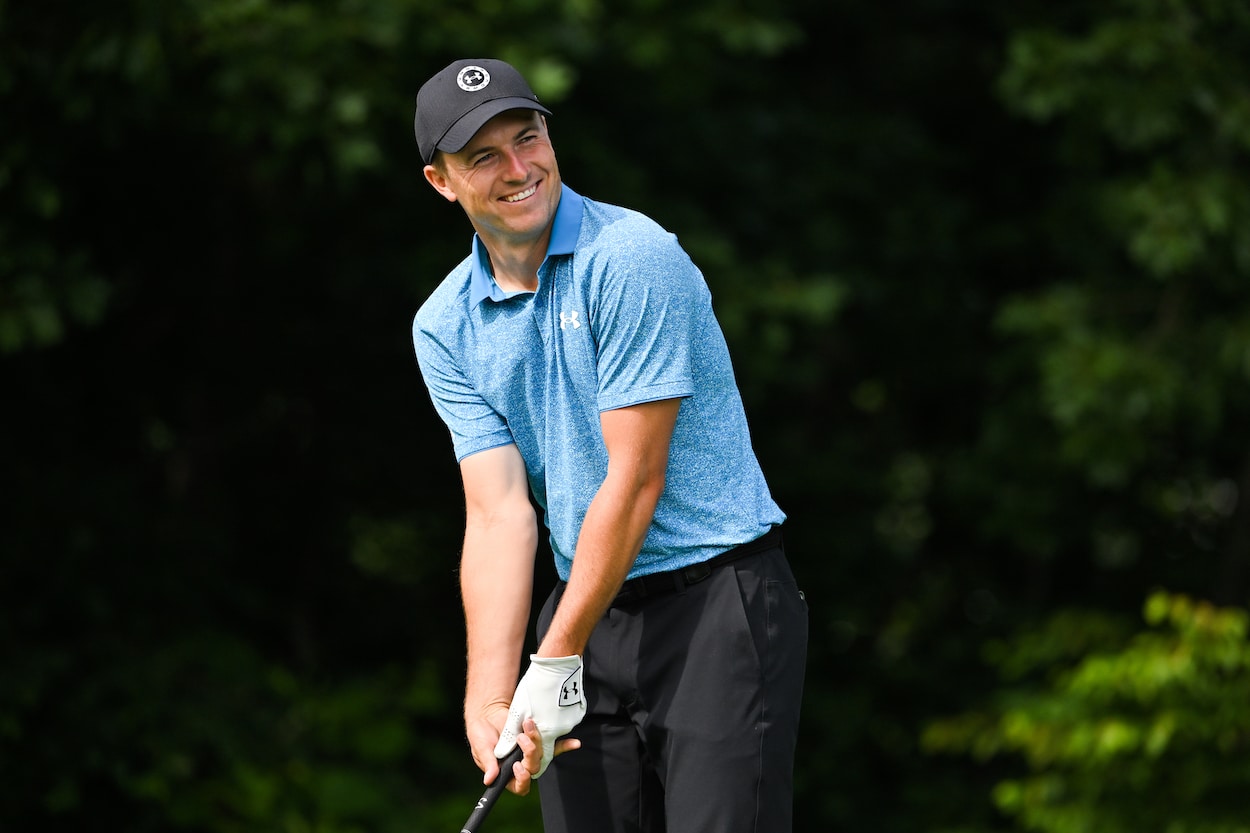 Spieth didn't divulge any details about the size or make of his new RV. He also won't be driving the vehicle for most of the trip, as he hired a driver to take him from tournament to tournament, so good luck finding him on the highway this year.
If you do roll up next to Spieth and his RV at some point, though, don't hesitate to give him a trucker's hello.
"I plan on driving it on an open road stretch at some point when it's not pulling out of Phoenix and not into LA, but maybe switch and do like an hour just because it would be fun," he said. "I'm a dad now. Someone wants me to honk, I'll honk."