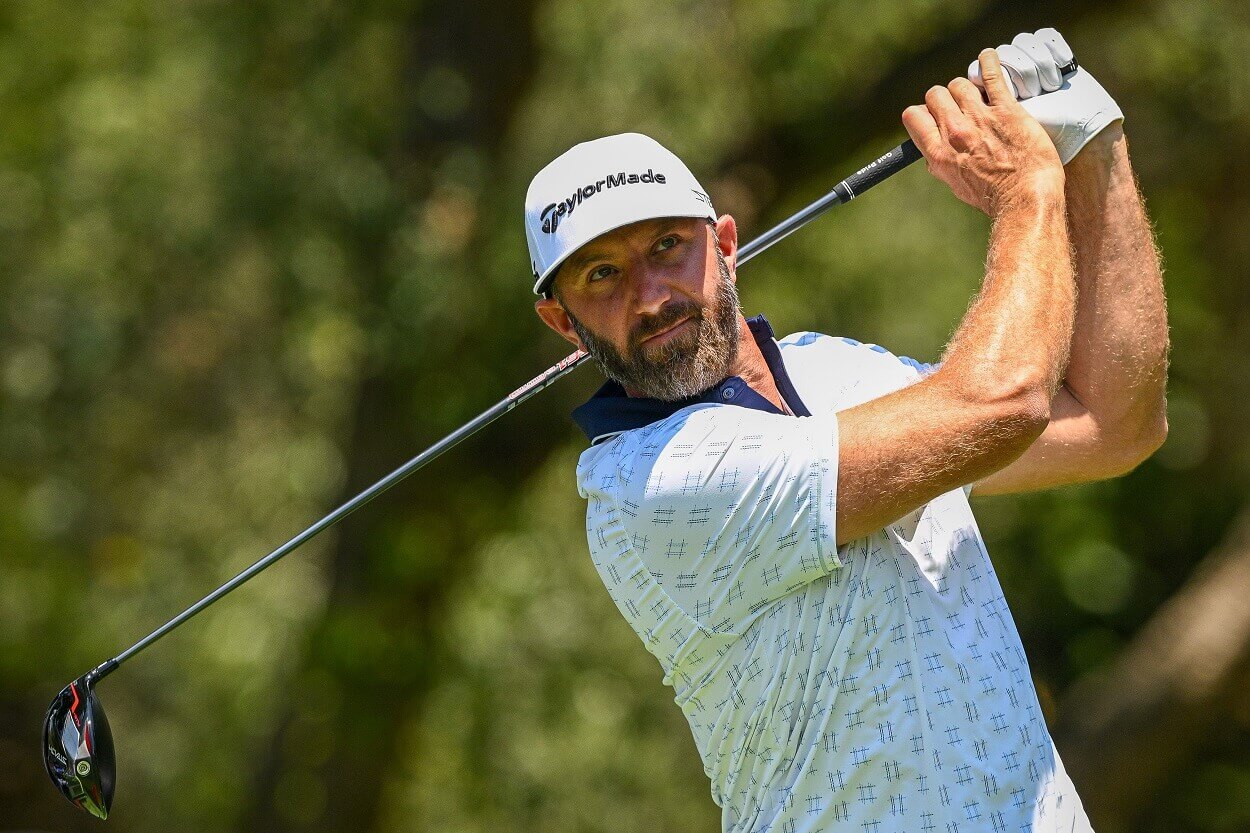 Dustin Johnson Unites Every Golfer in the World With a Single Swing
Dustin Johnson hit one of the worst shots of his pro career at the LIV Golf event at Valderrama.
Dustin Johnson has long been one of the best golfers in the world.
After turning pro in 2007, the South Carolina native recorded 24 PGA Tour victories over the next 15 years, including wins at the 2016 U.S. Open and the 2020 edition of the Masters, setting a new 72-hole scoring record at the latter.
Johnson has also added a pair of victories to his resume since defecting to LIV Golf, where he also won the inaugural season-long championship before the final event was even contested.
Simply put, unless you're one of a few select people walking the planet, Dustin Johnson is a better golfer than you.
But during this past weekend's LIV Golf event in Spain at famed Valderrama Golf Club, DJ united every golfer on Earth, which isn't easy given the divisive nature of the game in recent years.
Dustin Johnson hit one of the worst shots of his professional career at the LIV Golf event at Valderrama
Johnson began his week at Valderrama on a high note, sharing the lead after 18 holes with Jason Kokrak with a 4-under round of 67, carding five birdies against a single bogey.
But his second round didn't go quite as smoothly.
DJ doubled his bogey count from the previous day in just six holes, recording zero birdies in that stretch, although e did get those two shots back with birdies at eight and 11. He moved back to 1-over on his day with a bogey at the 13th but got that shot back with a birdie at the 16th.
Looking to get into red figures for the first time all day, Johnson pounded a drive into the fairway on the 536-yard, par-5 17th, leaving him just a 7-iron into the green. And it was here that every golfer who's ever swung a club could relate to Dustin Johnson — if only for a moment.
Seemingly attempting to play a high cut to the pin on the right rear of the putting surface, Johnson came out of the shot early, finishing with just one hand as he watched his ball dart right — you know, much like the weekend warrior amateurs do at their local club on a Saturday afternoon. The shot was so far right that it nearly went out of bounds. But unlike most amateurs, DJ still got up and down for birdie. Take a look.
Unfortunately for Johnson, he couldn't take that momentum from the birdie into his next hole as he bogeyed the par-4 18th to finish with an even-par round of 71, leaving him five shots behind 36-hole leader Bryson DeChambeau.
The 17th got its revenge in the final round as DJ carded a double-bogey seven on the penultimate hole of his week en route to a 1-over 72, leaving him six shots back of winner Talor Gooch.