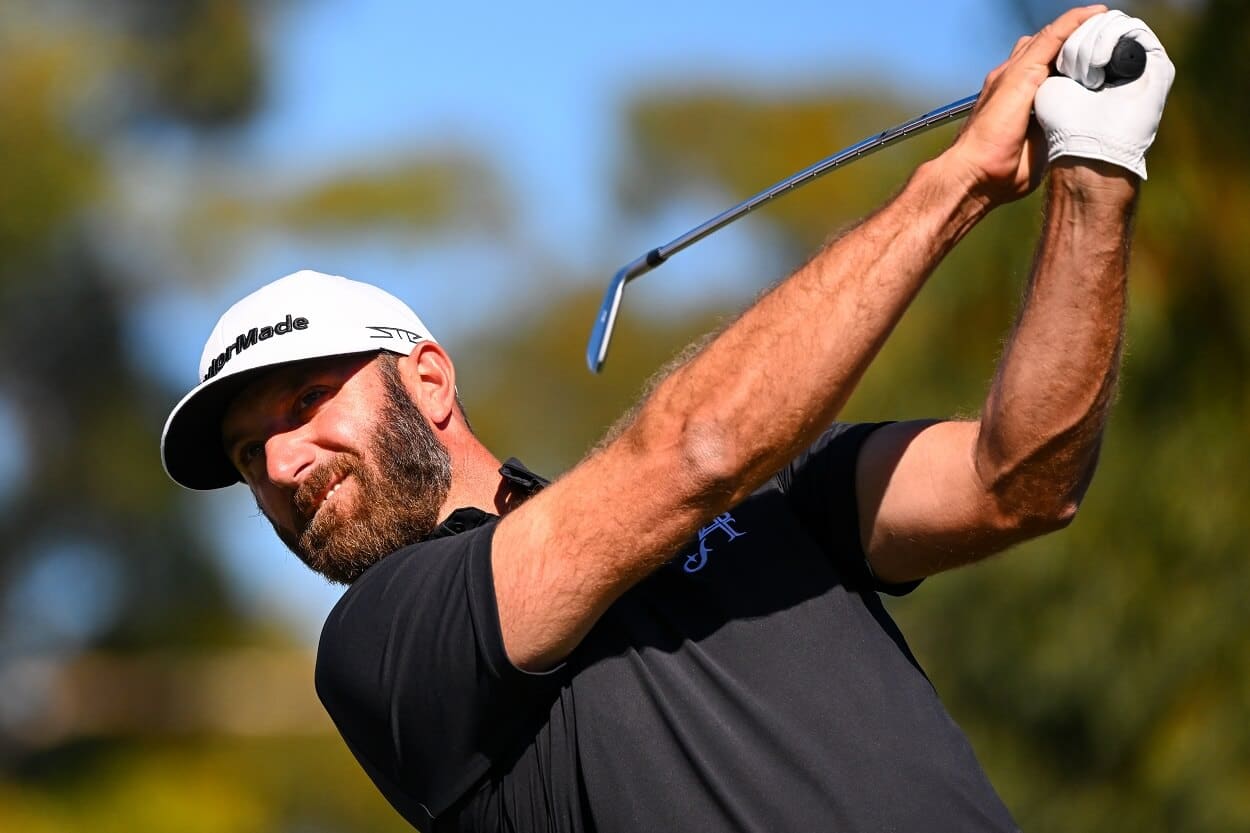 Dustin Johnson Didn't Fire a Shot at the PGA Tour Commish Following His LIV Golf Win in Australia — His Teammate Did
Dustin Johnson's teammate sent a strong message to the PGA Tour following the LIV Golf event in Australia.
When Dustin Johnson and the others who bolted from the PGA Tour for LIV Golf, they likely knew they'd earn their bigger paychecks in front of much smaller crowds. And since the Saudi-backed series came on the scene last year, that's pretty much been the case.
However, this weekend's event in Australia seems to have turned the tide a bit as nearly 100,000 people walked the grounds during the three-day tournament at The Grange Golf Club in Adelaide. Some of the players have already gone on record and said that this was the best LIV Golf event to date, while others say it's only going to get bigger and better.
As far as the actual golf goes, the individual competition wasn't overly thrilling as Talor Gooch entered the final round with a 10-shot lead, although he did fall back a bit and won by just three. But the outcome was never really in doubt once he birdied two of the first four holes on the back nine.
The team competition, however, was another story as Dustin Johnson's 4Aces GC overcame a significant deficit to claim victory. And his outspoken teammate had a message for the PGA Tour once the event came to an end.
Dustin Johnson's LIV Golf teammate had a message for PGA Tour commissioner Jay Monahan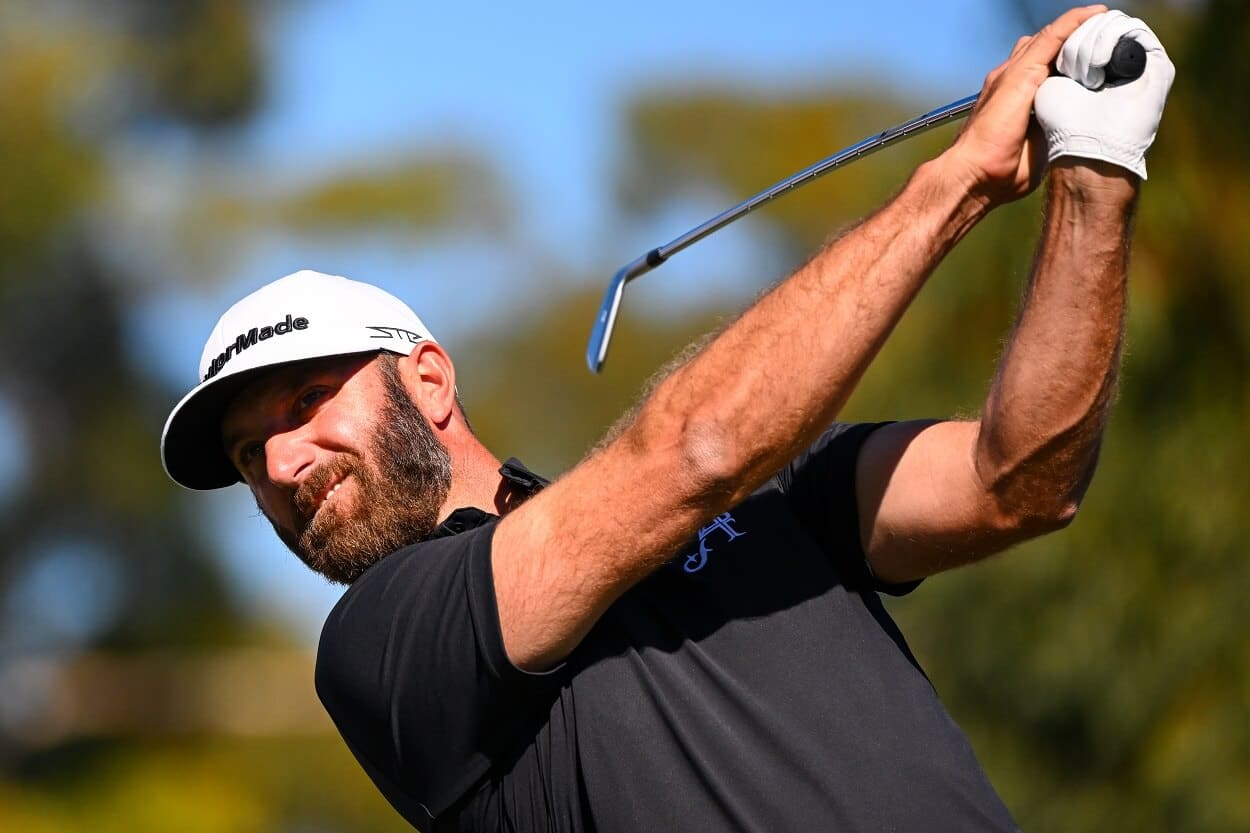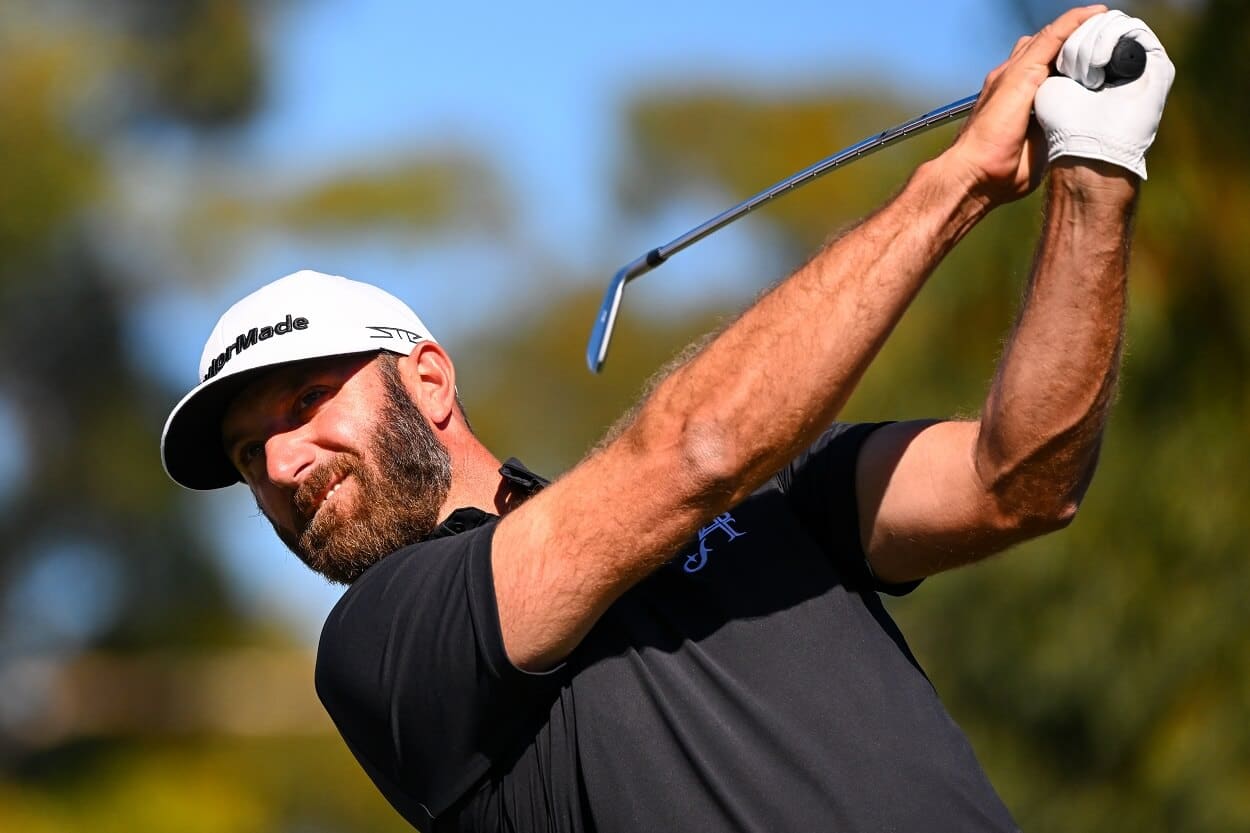 Coming into the final 18 holes, Johnson's 4Aces GC trailed Bubba Watson's RangeGoats GC squad by seven shots.
But thanks to a 7-under 65 from Patrick Reed, a 6-under 66 from Peter Uihlein, and a 5-under 67 from DJ himself, 4Aces surpassed both RangeGoats GC and Stinger GC to finish the week at 47-under, winning the team event by a single stroke to take the $3 million top prize. Each member of Johnson's team, which also includes Pat Perez, finished in the top 10 in the individual competition.
In the aftermath, Johnson was asked how PGA Tour commissioner Jay Monahan would be feeling about this LIV Golf event as a whole — likely meaning the overall success — and it was originally reported by Yahoo Sports via the Australian Associated Press that DJ responded with this quote: "We don't give a damn how he feels. We know how he feels about us, so it's mutual."
However, it was later reported that it wasn't Dustin Johnson who made the comment and that it instead came from Pat Perez, which makes more sense as Perez has certainly been more outspoken against the PGA Tour than Johnson. Dan Rapaport later confirmed this as well.
And on Monday, David Winkel, the President and CEO of Hambric Sports, which represents Johnson, sent out an e-mail claiming the "erroneous quote" did not come from his client.
"I spoke with Dustin from Singapore this morning at which time he emphatically denied making any such statement. He elaborated by saying his actual response to the question was 'no comment,' but mentioned that others interviewed may have answered differently," Winkle wrote. "Dustin remains grateful for his time on the PGA Tour and has the utmost respect for Commissioner Monahan."
Johnson's comments were certainly much tamer as he went into just how great he thought the trip to Australia was. "I thought this is what it would get to," Johnson said. "Hopefully, we will continue this for more events because this was incredible. The support we've had from the fans and the city … awesome. Obviously, the crowds were unbelievable this week, so it was a lot of fun."
Johnson and the rest of the LIV Golf roster won't get their normal time off as the circuit is set to get back at it next weekend in Singapore.
UPDATE: The original version of this article stated that it was Dustin Johnson who made the comments, as we originally pulled the quote from the Australian Associated Press that was inadvertently attributed to Johnson.