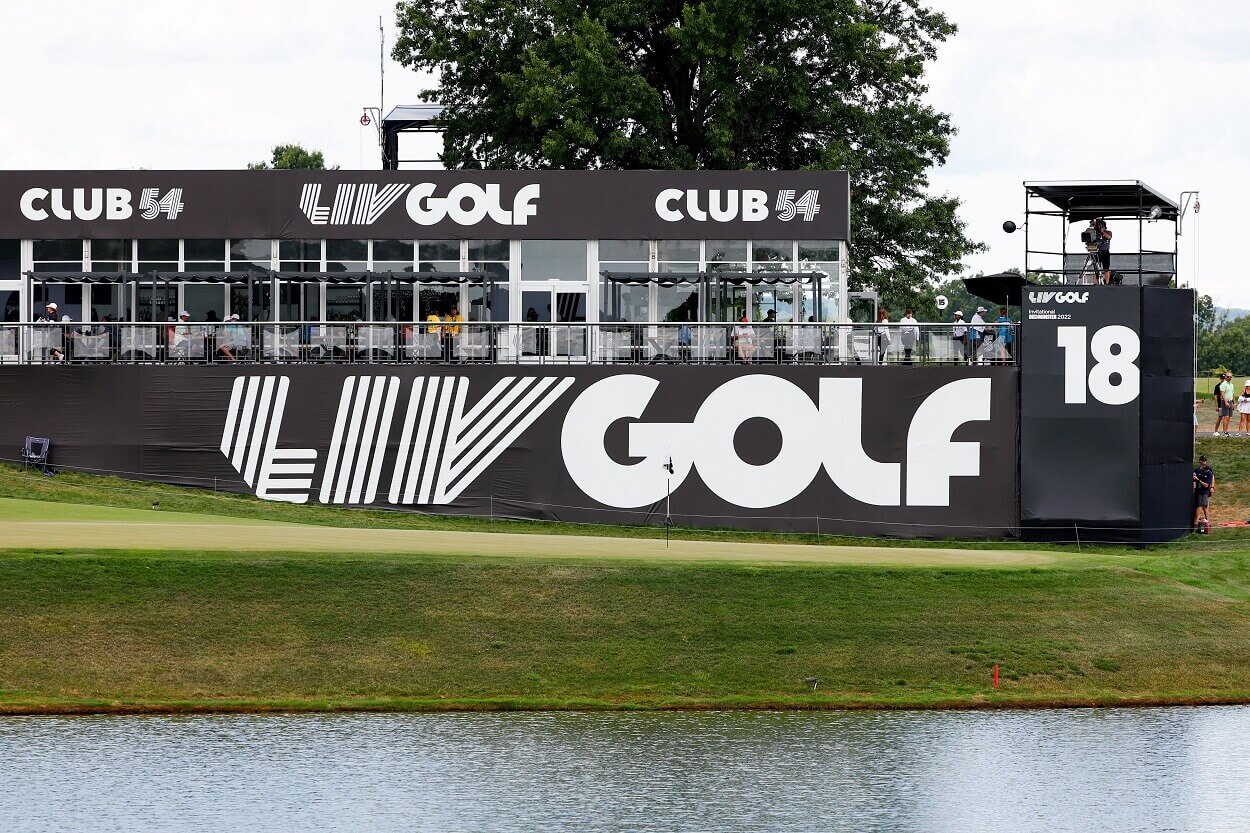 LIV Golf Attempting to Recreate One of the Most Iconic Holes on the PGA Tour at This Week's Australia Event
The LIV Golf event in Australia will feature a hole similar to the famed 16th at TPC Scottsdale.
LIV Golf has taken a lot of pride in attempting to differentiate itself from the PGA Tour.
Instead of 54-hole events, the Saudi-backed series only plays 54. Instead of a full field of 120 to 156 players, LIV Golf events feature just 48. And unlike the PGA Tour, those 48 players are allowed to wear shorts. They also don't have to worry about missing a cut, which means they also don't have to worry about missing out on a paycheck. All 48 players also tee off at the same time with shotgun starts.
Let's also not forget about the team aspect. While the PGA Tour only has one team event, that being this week's Zurich Classic of New Orleans, every LIV Golf event features a team element.
At this week's LIV Golf event in Australia, however, those in attendance and those who choose to watch on the CW will see the series attempt to recreate one of the most entertaining atmospheres on the PGA Tour, that being the famed 16th hole at TPC Scottsdale.
LIV Golf is attempting to recreate the atmosphere of the stadium hole at TPC Sawgrass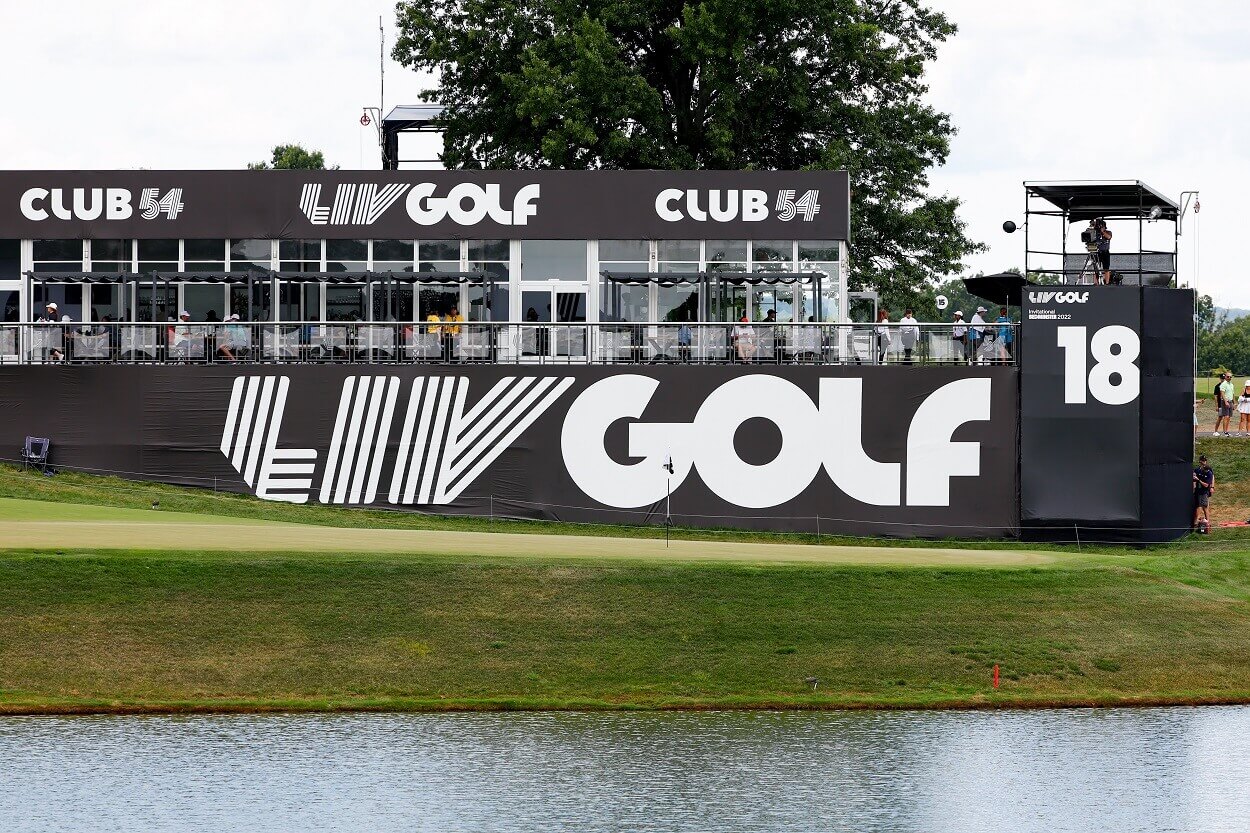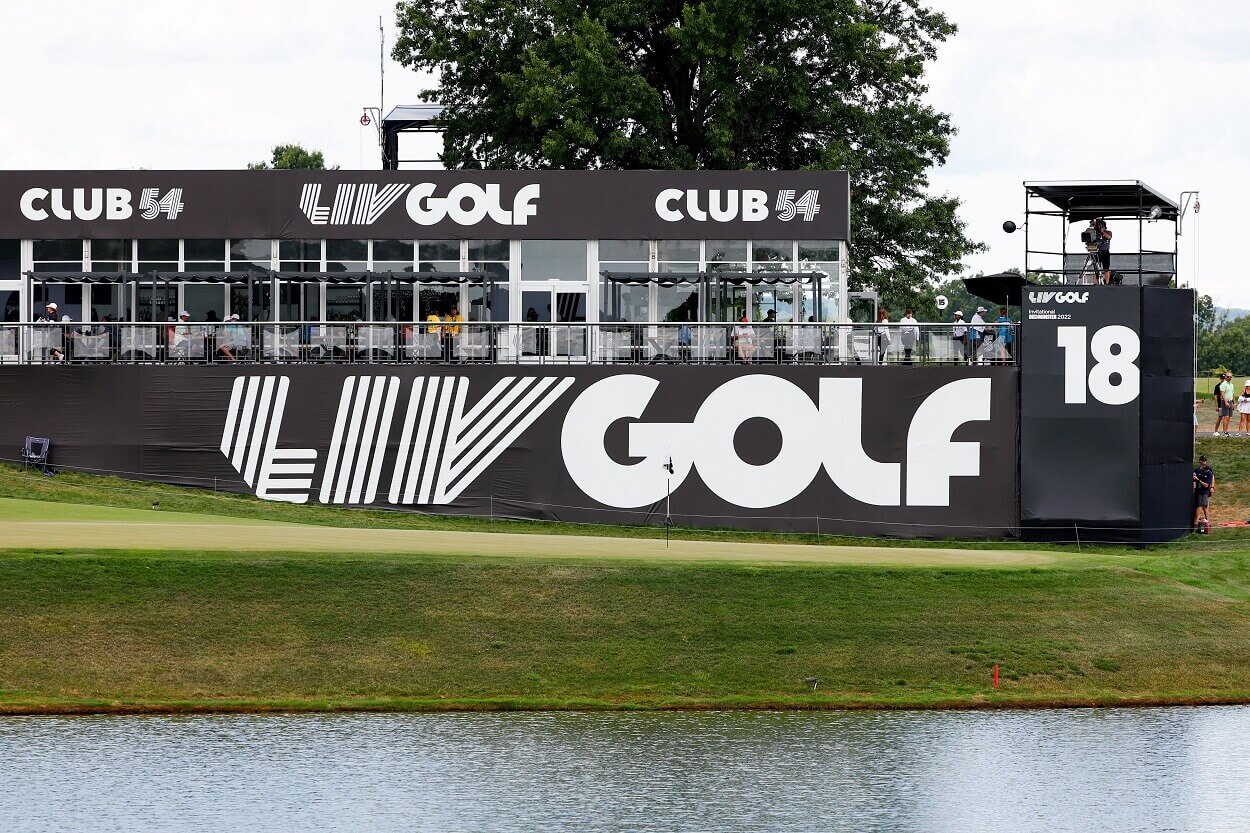 The 16th at TPC Scottsdale, of course, is the par-3 surrounded by grandstands, which hold approximately 20,000 people. It's long been the most raucous environment in golf, and it's essentially the only hole on which fans are encouraged to boo bad shots. Great shots, however, also draw significant reactions, none more famous than when Tiger Woods aced the hole at the 1997 edition of the Phoenix Open.
Hoping to recreate this environment, LIV Golf has constructed its own party hole at The Grange Golf Club in Adelaide.
For this week's event, the 170-yard, par-3 12th will be known as "The Watering Hole" and will feature grandstands, live music, a DJ to play walkup songs for each of the golfers, and, of course, plenty of booze. Take a look.
LIV Golf claims its first-ever event "Down Under" is sold out. Organizers are expecting approximately 20,000 spectators on the course each day.