How Much Does It Cost to Play TPC Scottsdale?
First opened in 1986, the Stadium Course at TPC Scottsdale has served as the venue for the tournament currently known as the WM Phoenix Open, annually the PGA Tour's highest-attended event, since 1987.
But what some may not know about TPC Scottsdale is that the 7,266-yard Stadium Course, which was designed by 1973 Open Championship winner Tom Weiskopf and Jay Morrish, isn't the only course on the property. There's also the Champions Course, which was designed by Randy Heckenkemper and plays as long as 7,115 yards.
And the beauty of both courses, in addition to the scenery, of course, is that each is open to the general public.
How much does it cost to play TPC Scottsdale?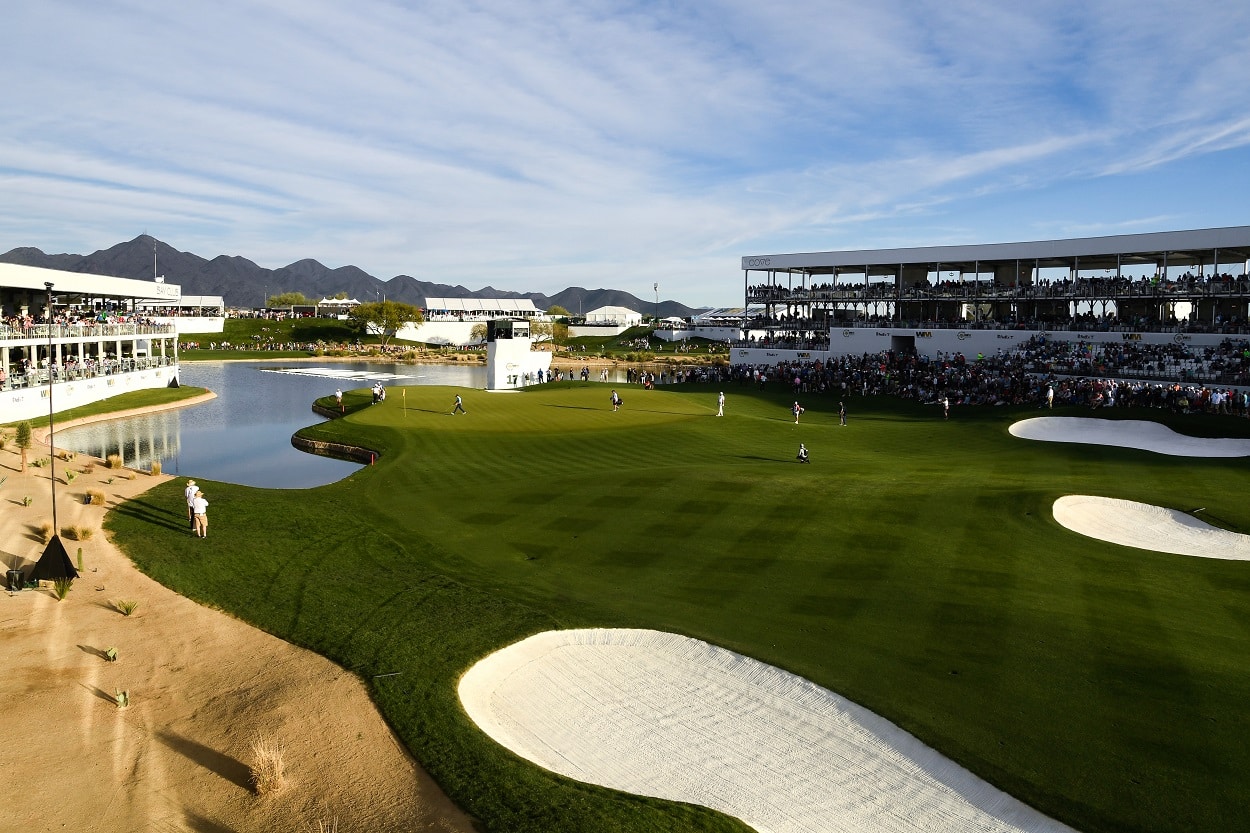 So how much does it cost to play TPC Scottsdale?
As you can imagine, given its PGA Tour connection, the Stadium Course is the more expensive of the two. As for the specific cost, it all depends on the time of year and the time of day you play.
If you're looking for tournament conditions soon after the Phoenix Open takes place in February, which is the high season for golf in Arizona, you can expect to pay anywhere from $329 to $525 for 18 holes. The rates tend to get lower as the day wears on. And don't expect to see the grandstands at the famous par-3 16th as those are taken down after the tournament ends.
As for the Champions Course that time of year, expect to pay anywhere from $125 to $189.
Rates at TPC Scottsdale typically drop a touch at the start of April and go down even further as summer. If you can deal with the ridiculously high temperatures, you'll get lower prices as the Stadium Course maxes out at about $300 while the Champions Course maxes out at around $139.
As the facility is part of the PGA Tour's TPC Network, there's also the option to buy a TPC Pass, which carries an annual fee but can get you significant discounts.