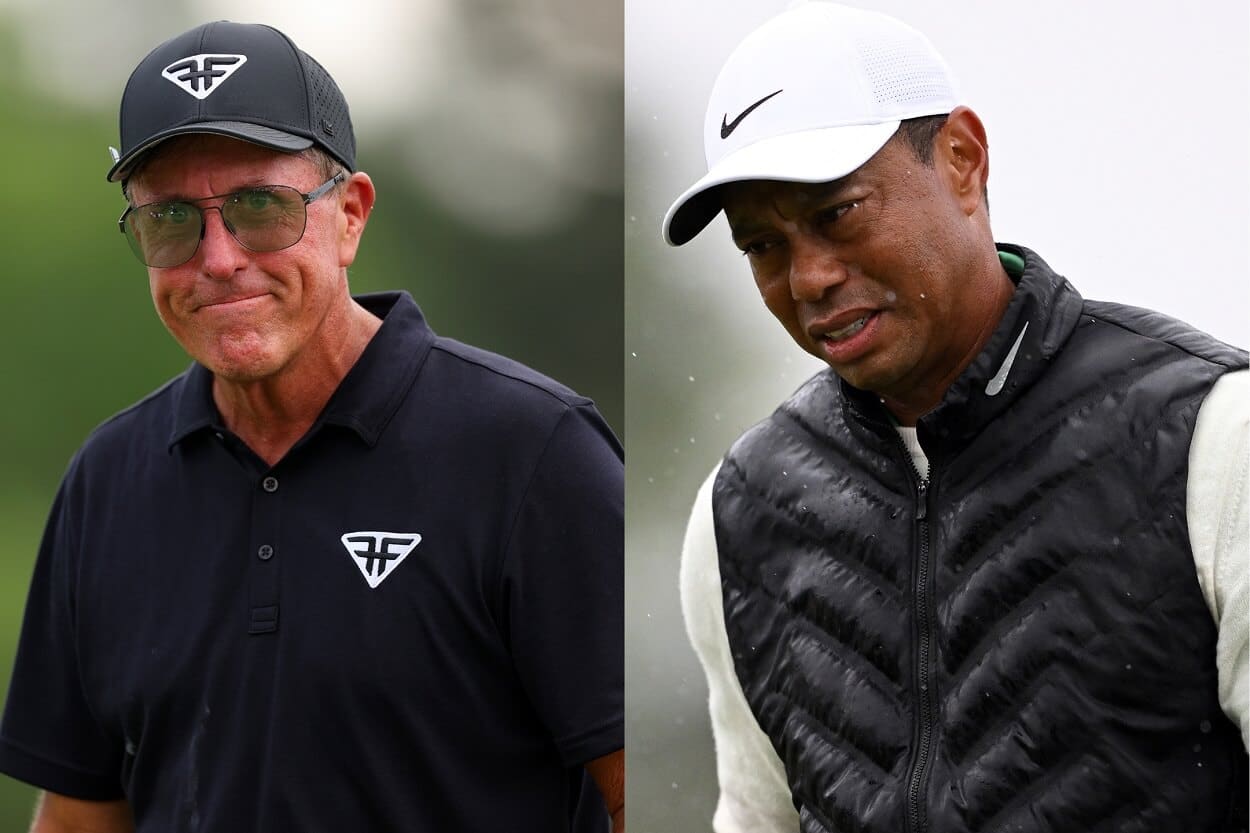 Tiger Woods' Withdrawal at Augusta Allowed Phil Mickelson to Pass Him in the Masters' Record Book
Phil Mickelson surpassed Tiger Woods to take the top spot on the Masters' all-time earnings list.
Tiger Woods and Phil Mickelson are easily the two best golfers of their generation. Truth be told, they're easily two of the greatest golfers of all time.
But as great as Mickelson has been over the past three decades, Tiger still holds the overall edge. While Phil is tied for eighth on the all-time PGA Tour wins list with 45, Woods is tied at the top with 82. Mickelson is tied for 12th with six major championship victories. Tiger is second behind only Jack Nicklaus with 15. Phil won three of the four majors, missing out only on the U.S. Open. Woods won all four three or more times and once held all of them simultaneously with his ridiculous "Tiger Slam" in 2000-2001.
Now, it's not as if Mickelson can't hold anything over Tiger's head. After all, Phil won their $9 million showdown a few years back and also became the oldest to win a major with his victory at the 2021 PGA Championship at the age of 50. And given what transpired at the Masters this past weekend, he can now also say he's won more money at Augusta National than his longtime rival.
Phil Mickelson surpassed Tiger Woods as the all-time leading money winner at the Masters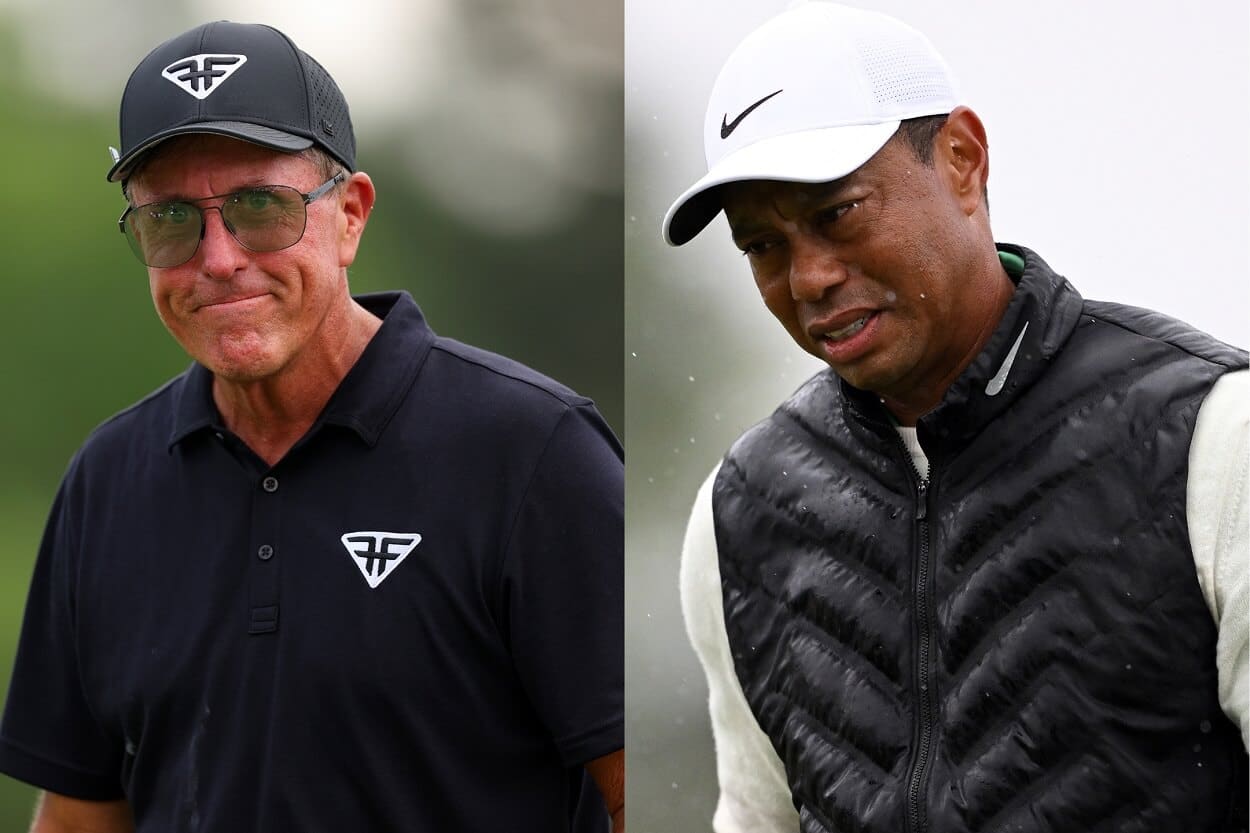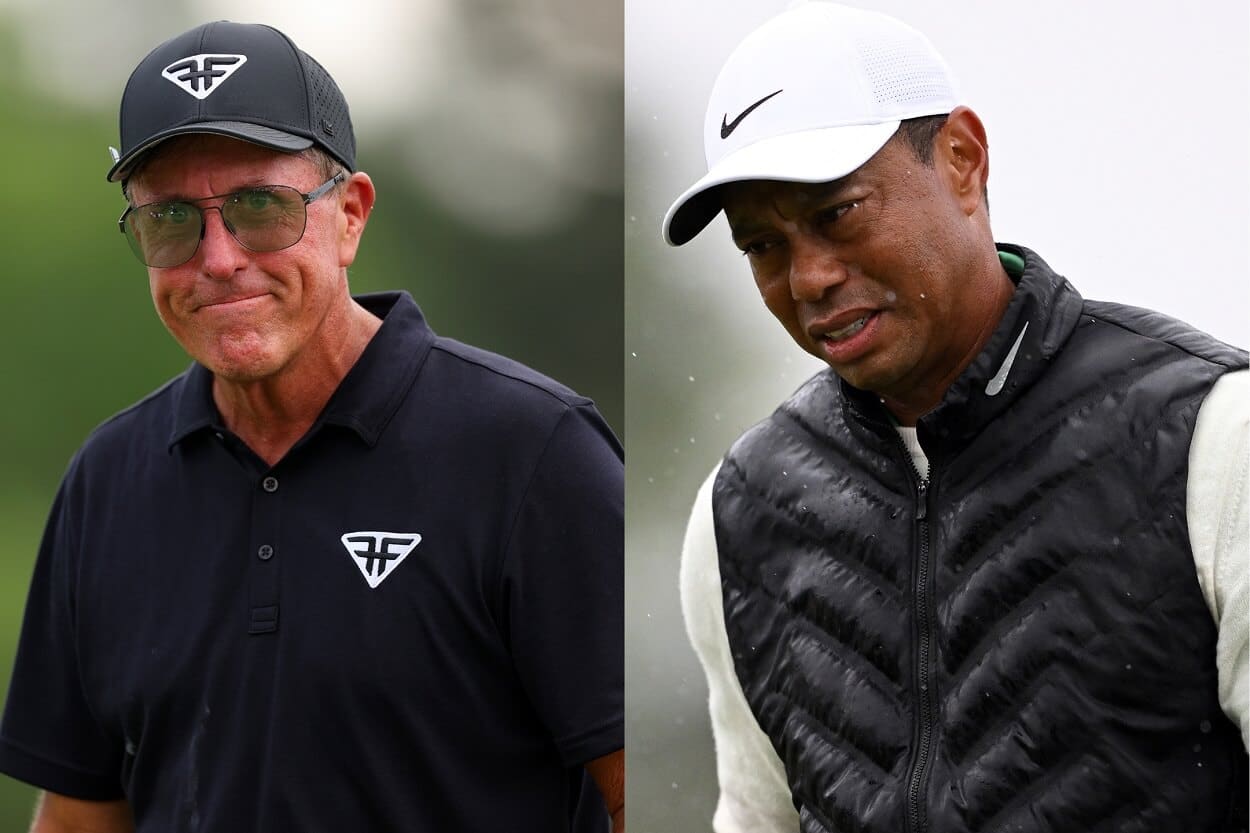 Coming into the 2023 edition of the Masters, Tiger was the all-time leading money winner at Augusta National, having won $9,588,236 in 24 appearances. And just as it's long been on the all-time PGA Tour earnings list, Mickelson was second, having won $8,189,317 in 29 appearances.
Now, given Woods' ongoing health issues and the fact that Mickelson hasn't played well since defecting to LIV Golf, it wouldn't have been surprising if those dollar figures had stayed the same. Somewhat miraculously, however, both made the cut.
Tiger, of course, was forced to withdraw during the third round as he aggravated the plantar fasciitis injury in his right foot, which kept him from an official payday.
Mickelson, on the other hand, actually made himself a big part of the story on Sunday as he fired a 7-under 65 in the final round, tying the lowest round of his Masters career, and ultimately tied for second with fellow LIV Golf competitor Brooks Koepka. And the $1.584 million check he received for doing so makes him the all-time leading money winner in Masters history. Phil has now earned $9,773,317 in 30 appearances, while Tiger's total stayed the same at $9,588,236.
But I'm sure Tiger Woods isn't sweating it. After all, he still holds the edge in Masters wins as he holds five victories at Augusta, while Phil Mickelson has three.