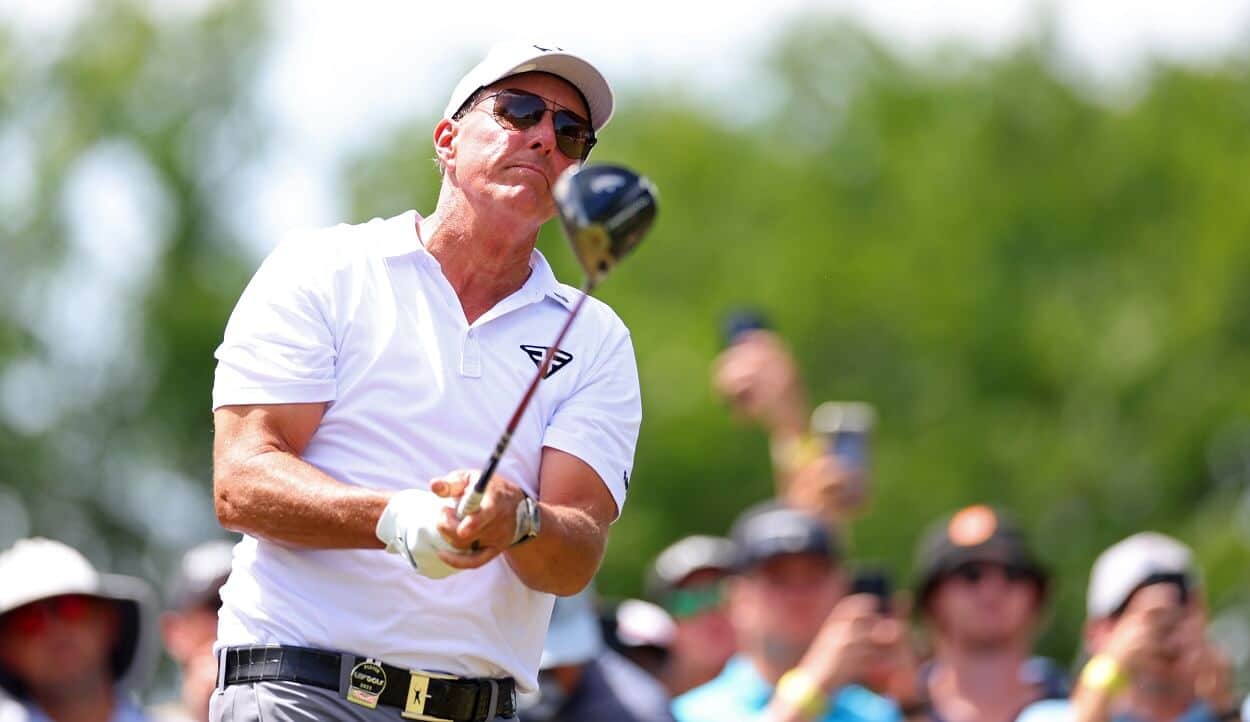 Phil Mickelson Embarrasses Yet Again, Narrowly Escapes Lowest LIV Golf Finish On His Way to The Masters
Phil Mickelson didn't even crack the top 40 in his final LIV Golf appearance before The Masters.
If you're heading to The Masters this week with the hope of watching Phil Mickelson, you better have tickets for Thursday or Friday because the chances of him making the weekend are between slim and none with the way he's playing right now.
LIV Golf held its third tournament of the season this past weekend at Orange County National in Orlando, Florida, and Mickelson struggled yet again, posting his worst finish of the season and nearly the worst finish of his tenure in the renegade series.
Phil Mickelson narrowly escaped his lowest finish in LIV Golf in his final tuneup before The Masters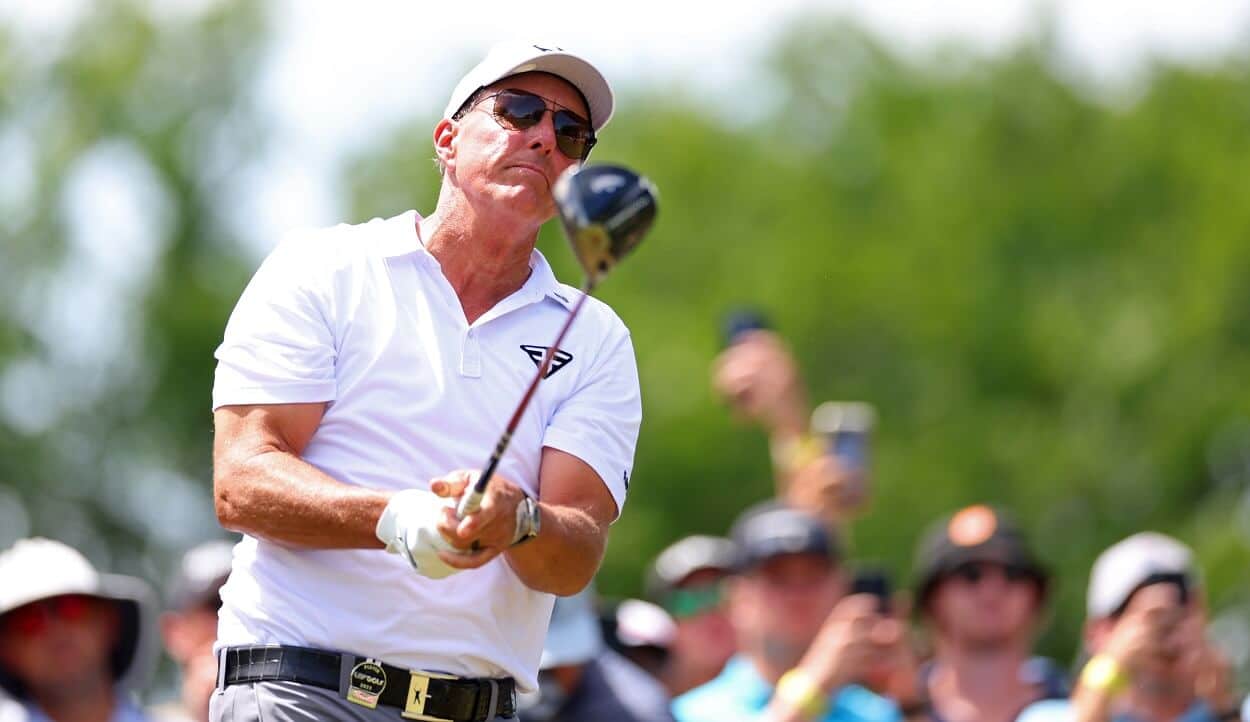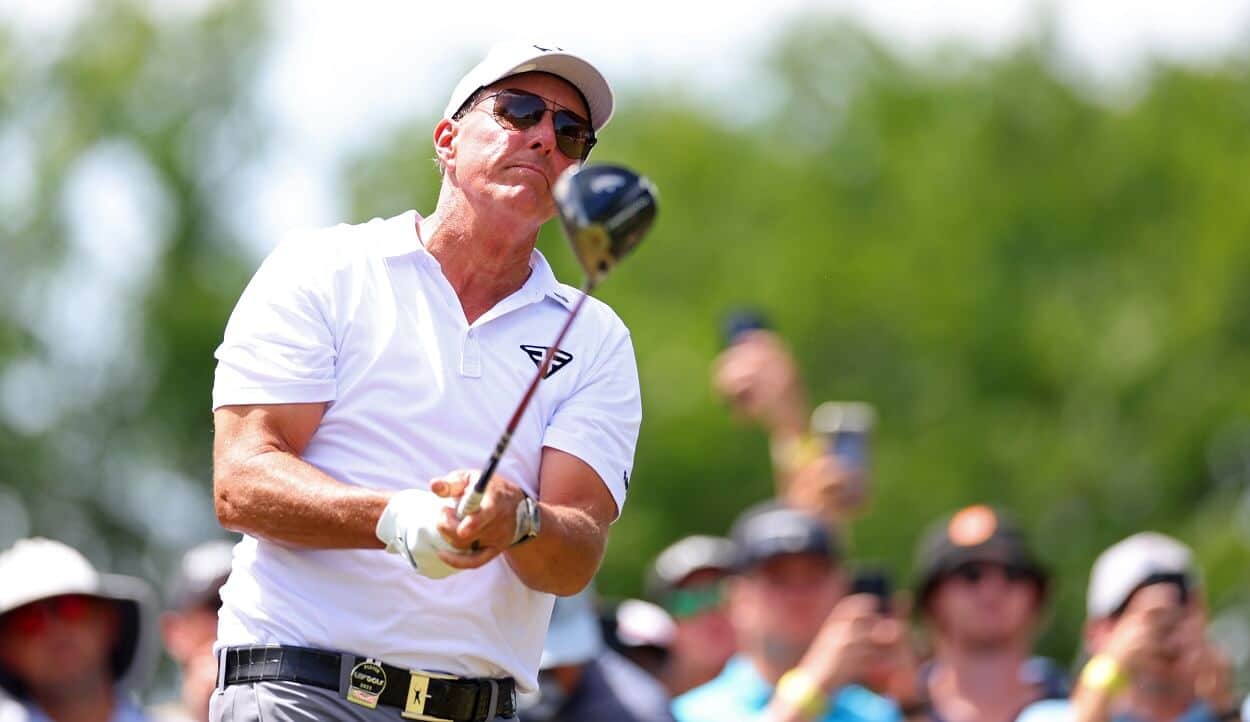 While fellow major champion Brooks Koepka shot 15-under to win his second LIV Golf individual title, Mickelson shot even par for the week and finished 41st. As a reminder, these are 48-player fields, folks. And Lefty needed a 4-under round of 67 on Sunday just to get to that point, keeping him from his worst-ever finish in the Saudi-backed series, which was 42nd last year in Portland. Perhaps he'll see that as positive momentum heading to Augusta.
But he really shouldn't.
In three starts for LIV Golf this season, he hasn't finished higher than 27th. And his average finishing position in the 10 events he's played since joining the Saudi-backed series is 31.3. Once again, these are 48-player fields.
To put it bluntly, it's embarrassing — especially when you factor in that he's getting $200 million just to show up. I've said it several times already, and I'll say it again. This can't be what LIV Golf had in mind when that contract was signed. But I'll also say this yet again. Phil Mickelson has no reason to care. You know — because he's getting $200 million just to show up.
And don't come at me with the age thing. Yes, I'm aware he's 52 years old and shouldn't be expected to be the player who won 45 PGA Tour events. But it hasn't even been two years since he won his sixth major championship. Now, I know two years is a long time in the golf world. But come on, Mickelson can't even finish in the top half of a 48-player, 54-hole event. So what happens at Augusta?
Has Phil earned the right to be at The Masters? Absolutely. No matter how you feel about the guy or LIV Golf as a whole, Mickelson is a three-time champion and deserves that slot. But will he be a factor this week? Absolutely not. And when he inevitably embarrasses himself yet again, a lot more people will be watching.