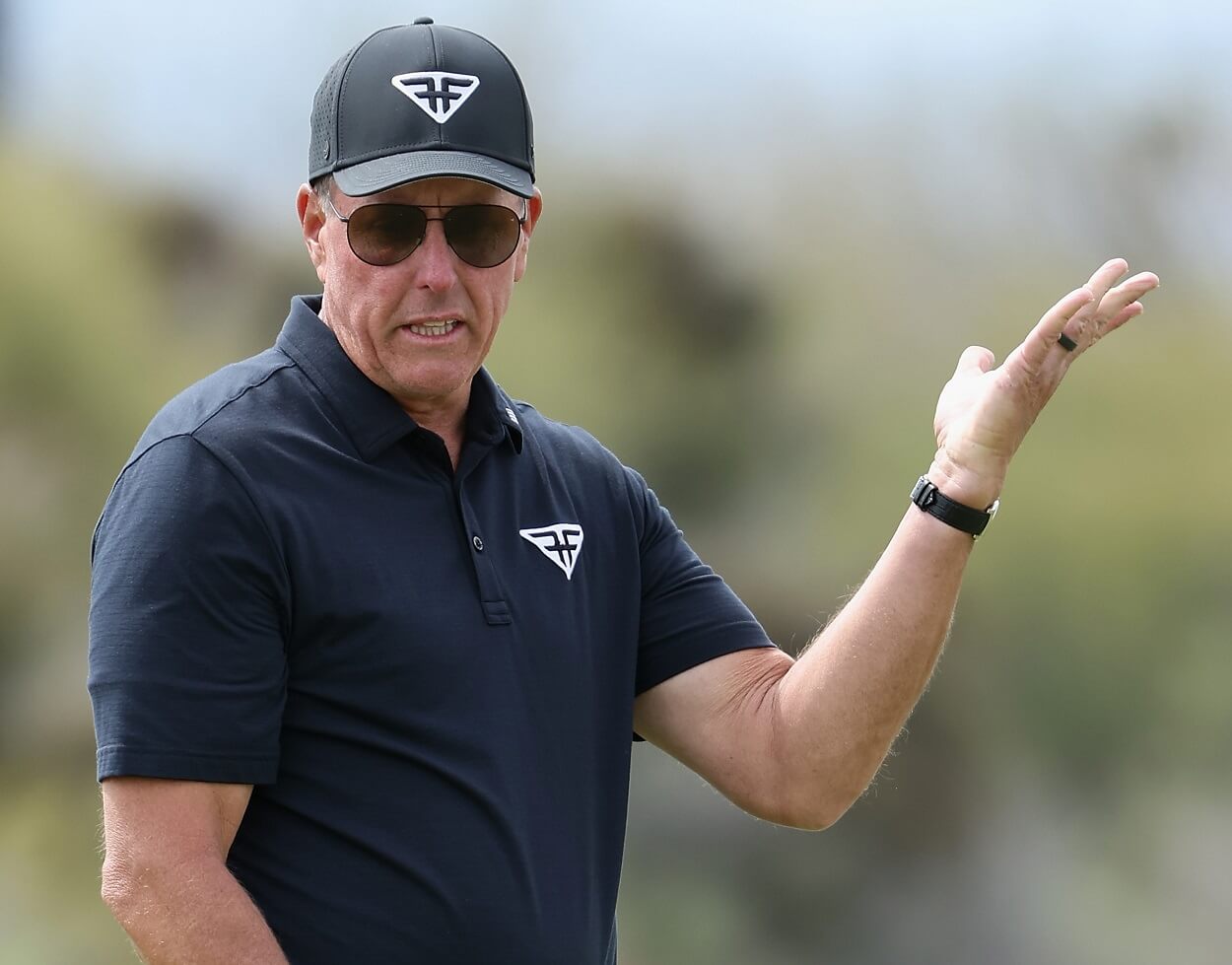 Phil Mickelson Continues to Embarrass Himself in LIV Golf but Has No Reason to Care
Phil Mickelson continues to struggle in LIV Golf.
Simply put, Phil Mickelson is not playing good golf right now. And that's putting it mildly.
Another way to put it is that it's a good thing Mickelson is getting $200 million in guaranteed money from LIV Golf and is already eligible to play in all four championships. Because if he actually had to rely on his game to earn a check or get into the majors, he'd be in a bit of trouble.
Now, I know what some of you are thinking. The guy's 52 years old and shouldn't be expected to compete against the best players in the world. And perhaps there's something to that. On the other side, however, it's been less than two years since he beat the best players in the world and won a sixth major championship.
In addition, he's competing on a second-rate tour that only features a handful of the game's best. Sure, there are some big names in LIV Golf but plenty of them, like Phil Mickelson himself, are well past their prime.
Furthermore, as mentioned already, Mickelson is getting $200 million in guaranteed money. Now, I've said this before, but I've got no problem repeating it. Don't you think LIV Golf is expecting a little a lot more than they're getting from a 45-time PGA Tour winner?
Phil Mickelson continues to struggle in LIV Golf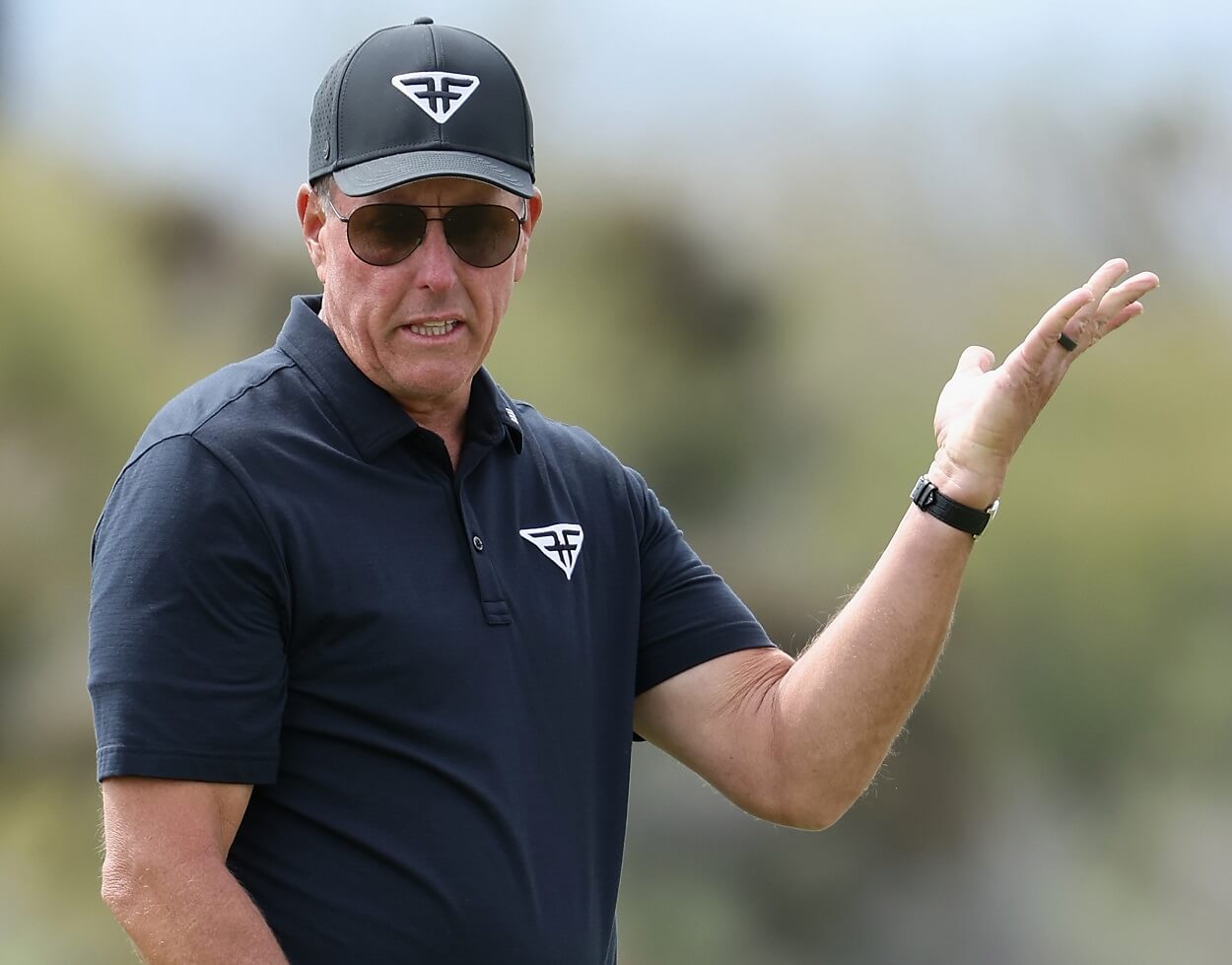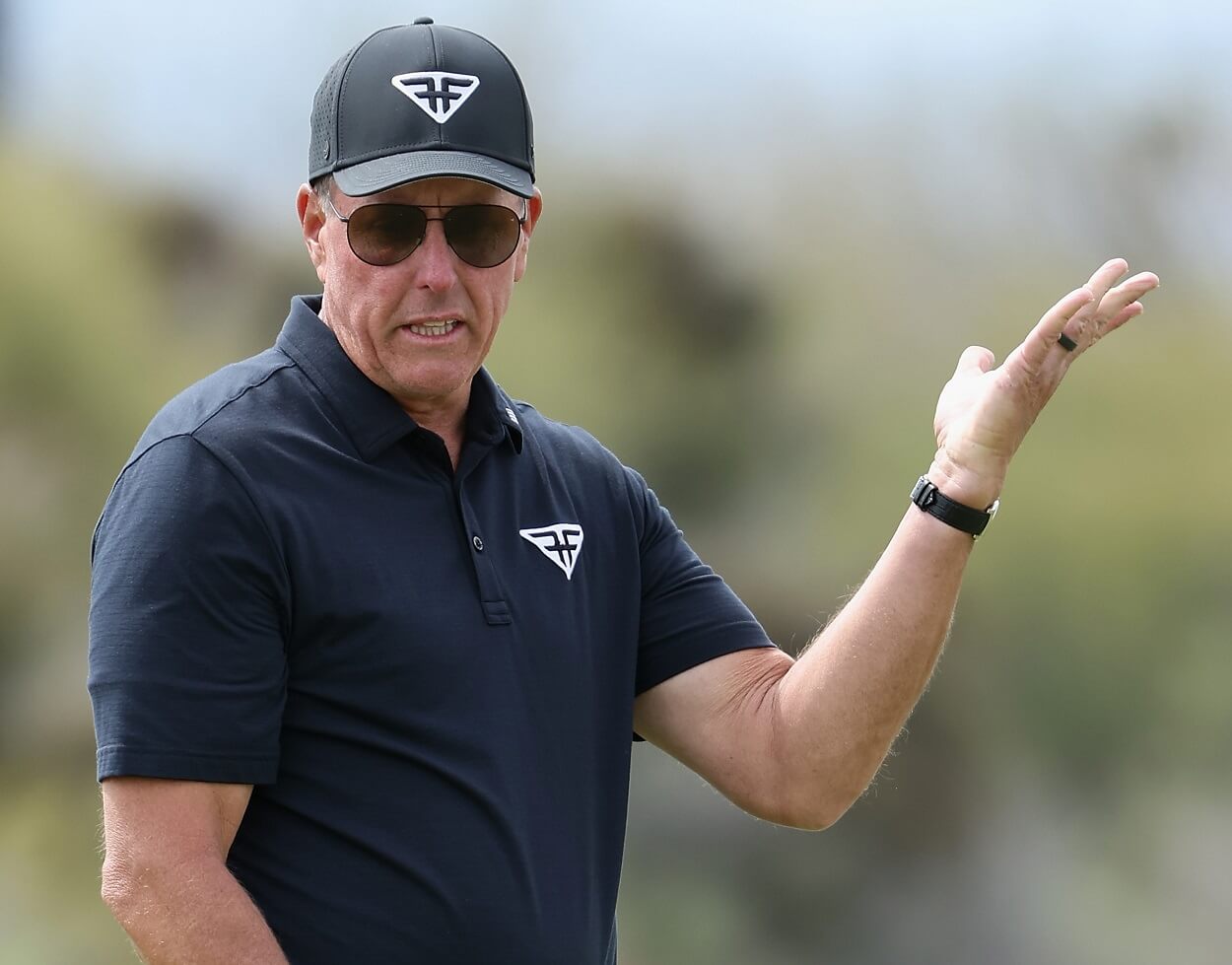 One would think Phil Mickelson was excited for this past weekend's LIV Golf event as it took place in the state of Arizona, where the California native was once the face of amateur golf at Arizona State University. Furthermore, the event was held in the city of Tucson, where he claimed his first PGA Tour victory in 1991 while still an amateur.
But just as he's done in just about every single LIV Golf event thus far, Mickelson disappointed, shooting 70-67-75 to finish at 1-under for the week, only good enough for 32nd in the 48-player field. The team he captains, HyFlyers GC, finished 6th of 12 in the team competition. Through two events this season, the team sits in eighth place in the standings, while Phil himself is a dismal 37th in the individual standings.
Tucson marked the ninth start for Mickelson in LIV Golf, not including the Team Championship, where there is no individual leaderboard. In those nine starts, Phil owns just one top-10 finish and was 17th or lower in the other eight, most of those being outside the top 30. In fact, in those nine starts, overall, his average finishing position is 30.2. That's certainly not where you want to be in 48-player, no-cut fields. But with guaranteed money rolling in and guaranteed spots in the majors, what's his motivation?
And speaking of majors, Mickelson is expected to tee it up at The Masters after skipping the tournament last year. But can we really expect him to play well, given the state of his game right now? If he's shooting 1-over at El Camaleon Mayakoba and 1-under at The Gallery Golf Club in Tucson, what's Augusta National going to expose?
Yes, as a three-time Masters champ, he obviously knows the course well. But if Phil Mickelson doesn't want to continue to embarrass himself, he needs to fix some things and fast. Perhaps he'll work things out at LIV Golf-Orlando next week and come to Augusta with some momentum. But given how he's performed thus far this season, it doesn't seem likely.