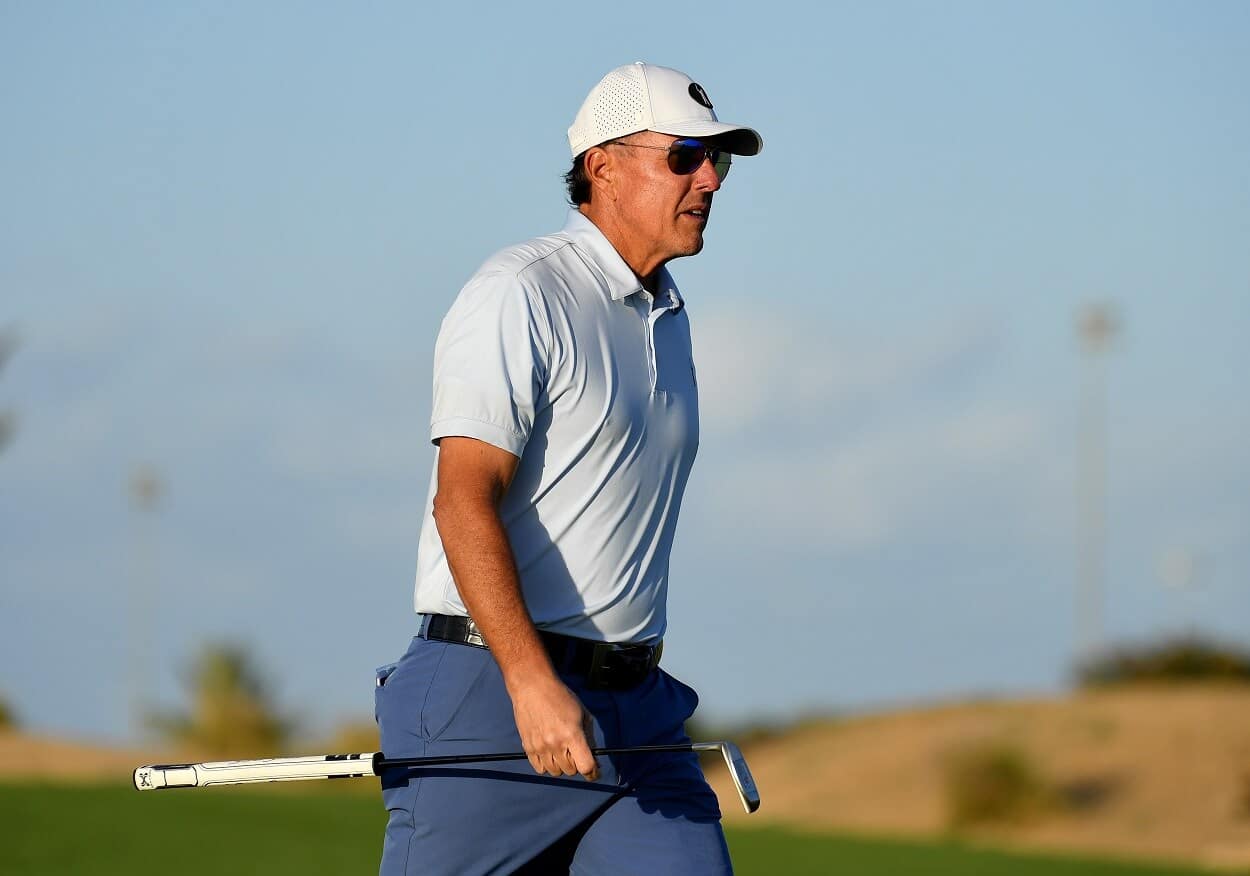 Phil Mickelson's New Low Point Has No Bearing on His Major Championship Status This Season
Despite being at the low point of his career in the world rankings, Phil Mickelson is still eligible for all four major championships in 2023.
For the second straight week, Phil Mickelson has dropped to a new low point in his professional career as it pertains to his standing in the Official World Golf Ranking.
A week ago, the 45-time PGA Tour winner dropped outside the top 300 for the first time since turning pro back in 1992, falling to No. 318. And in the newest rankings released this week, the six-time major champion has dropped another 14 spots to No. 332.
Now, the reason for this dropoff is quite obvious, as LIV Golf doesn't yet receive world ranking points. But let's not pretend Mickelson has played great golf over the last year.
In the eight tournaments he's played for LIV, not including the Team Championship, which doesn't feature an individual component, Lefty has an average finish of 30th. That's not a good look in 48-player fields.
And I know what those who continue to defend him would say here. He shouldn't be expected to compete because he's 52 years old, right? And maybe that's true. But do you really think the folks at LIV — you know, the ones that paid him $200 million — are good with that excuse?
Besides, have those making that argument already forgotten that it's not even been two years since Phil became the oldest golfer in history to win a major championship?
And on that note, Mickelson likely doesn't care much about this new low point in the OWGR, as it has no bearing on his major championship status this season.
Despite a new career-low world ranking, Phil Mickelson is eligible for all four major championships in 2023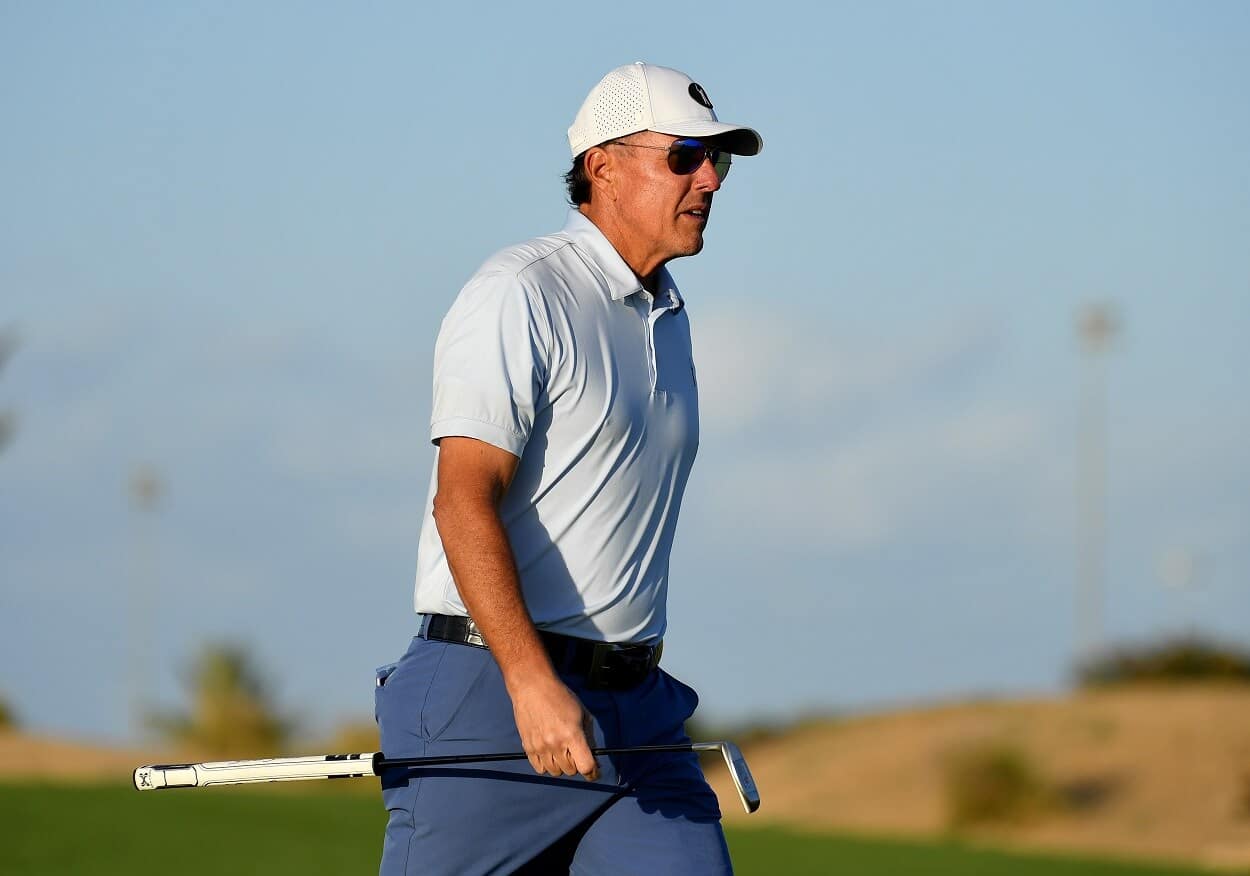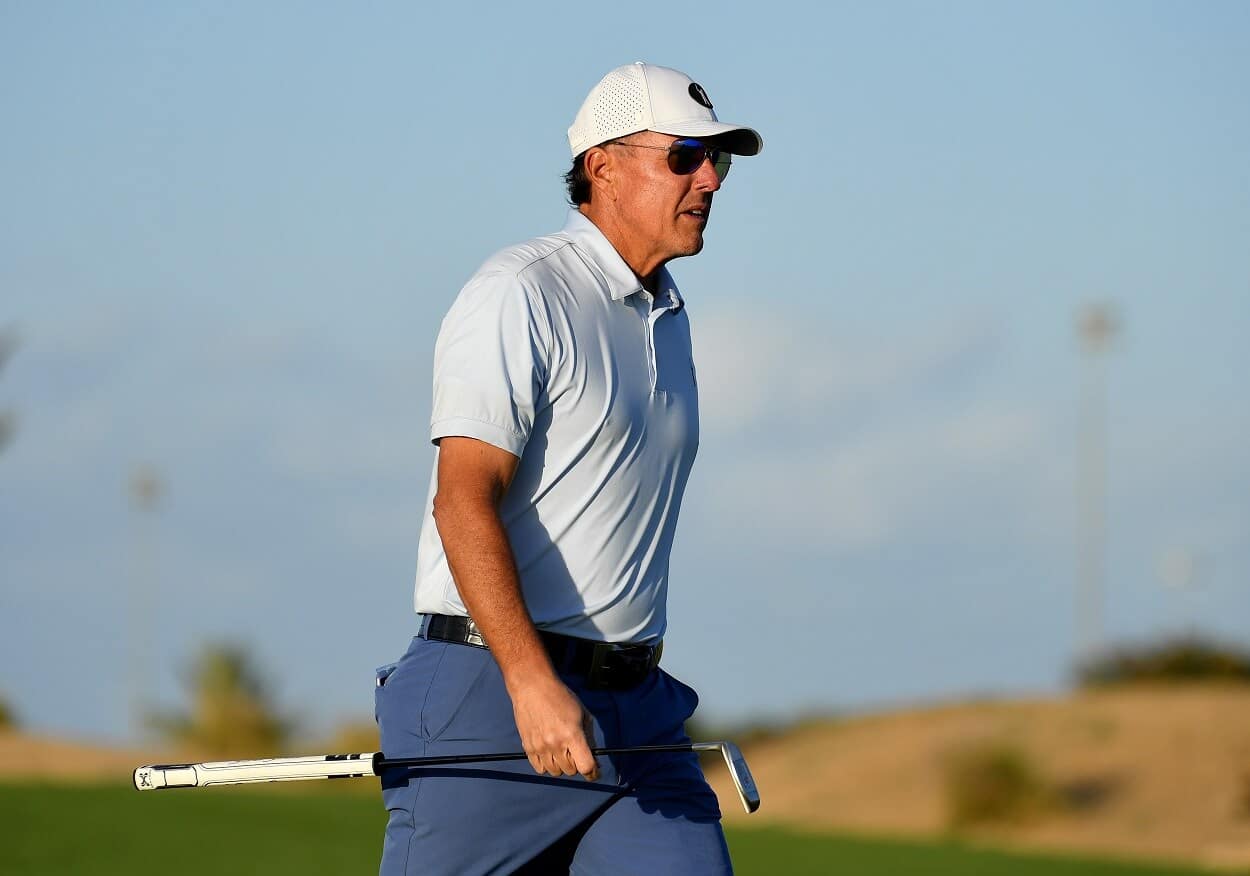 For those wondering which majors Phil Mickelson is eligible to play this year, the answer is quite simple: all of them.
As a past winner of The Masters, a tournament he's won three times, Mickelson has a lifetime exemption to play Augusta National. The same can be said for the PGA Championship, which he's won twice.
As a past winner of The Open Championship, which he won in 2013, Phil is guaranteed entry into golf's oldest major until the age of 60. So he'll be at Royal Liverpool come July.
The lone major Mickelson has never won, of course, is the U.S. Open, where he's finished as the runner-up a record six times. But despite his dismal world ranking, Lefty will be in the field at Los Angeles Country Club in June. And the reason for that is due to that victory at the 2021 PGA Championship at Kiawah Island, which granted him entry into America's national championship for five years.
So while Phil Mickelson may have dropped off in more ways than one, you'll be seeing him in the majors for years to come.