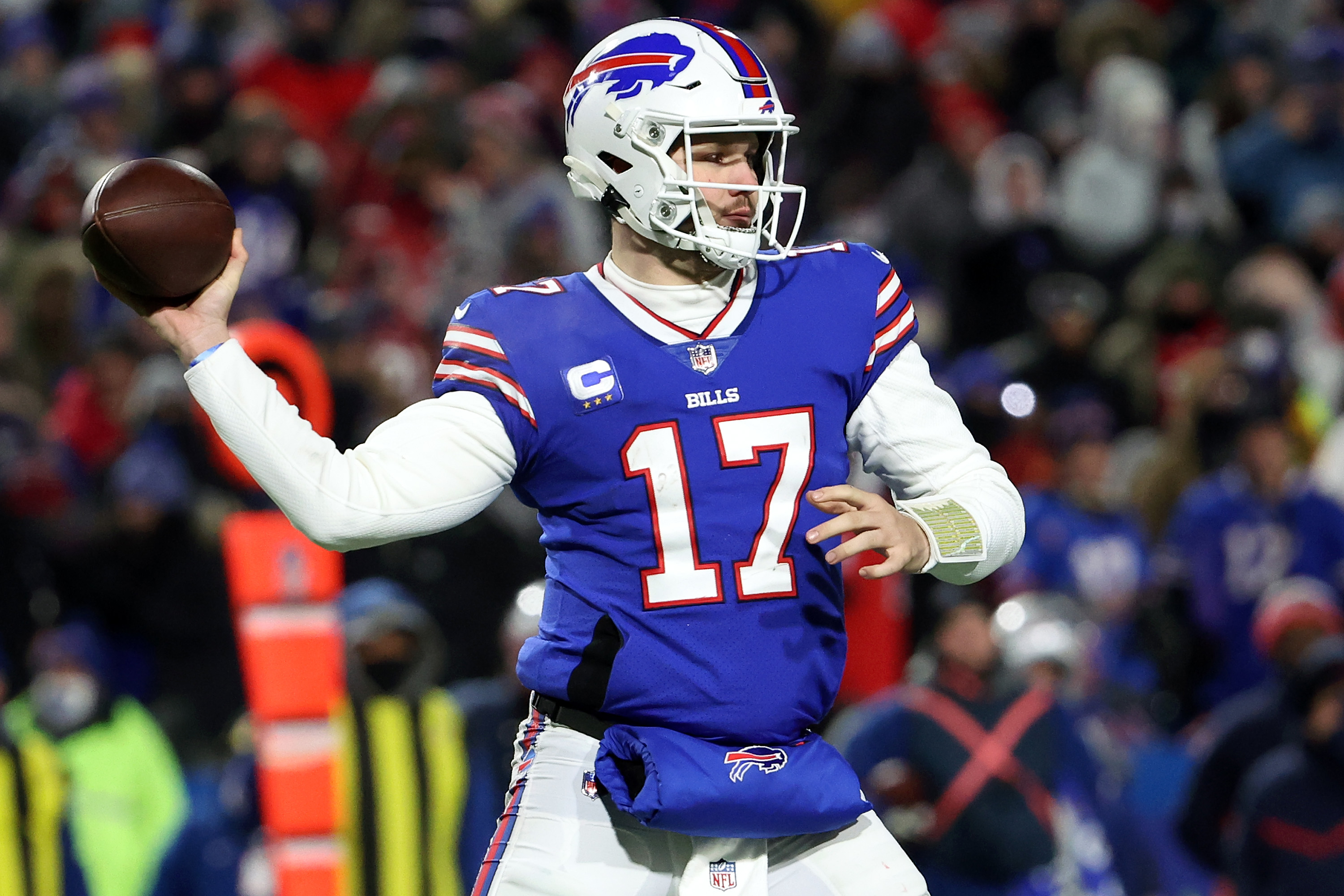 Josh Allen Gives Hope to New York Giants Fans
Josh Allen has a positive message for those suffering New York Giants fans.
New York Giants fans haven't had a whole lot to cheer about the last several years. With one winning record in the last nine seasons, times have been tough. The Giants are onto their fifth head coach since 2015. Stability has been a problem. With very little to look forward to, leave it to Buffalo Bills quarterback Josh Allen to provide Giants fans with a ray of hope this year.
Is Josh Allen the most skilled quarterback in the game today?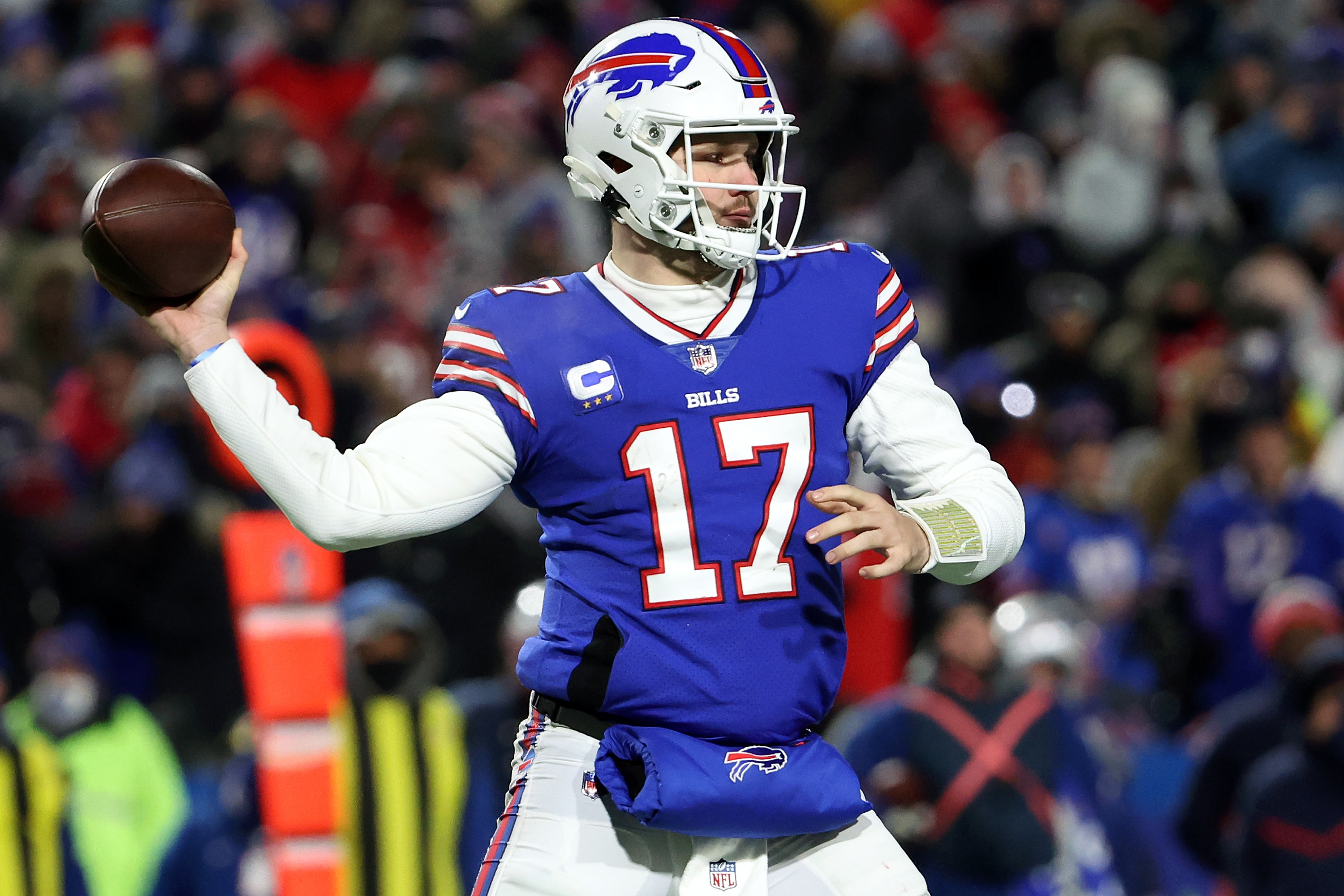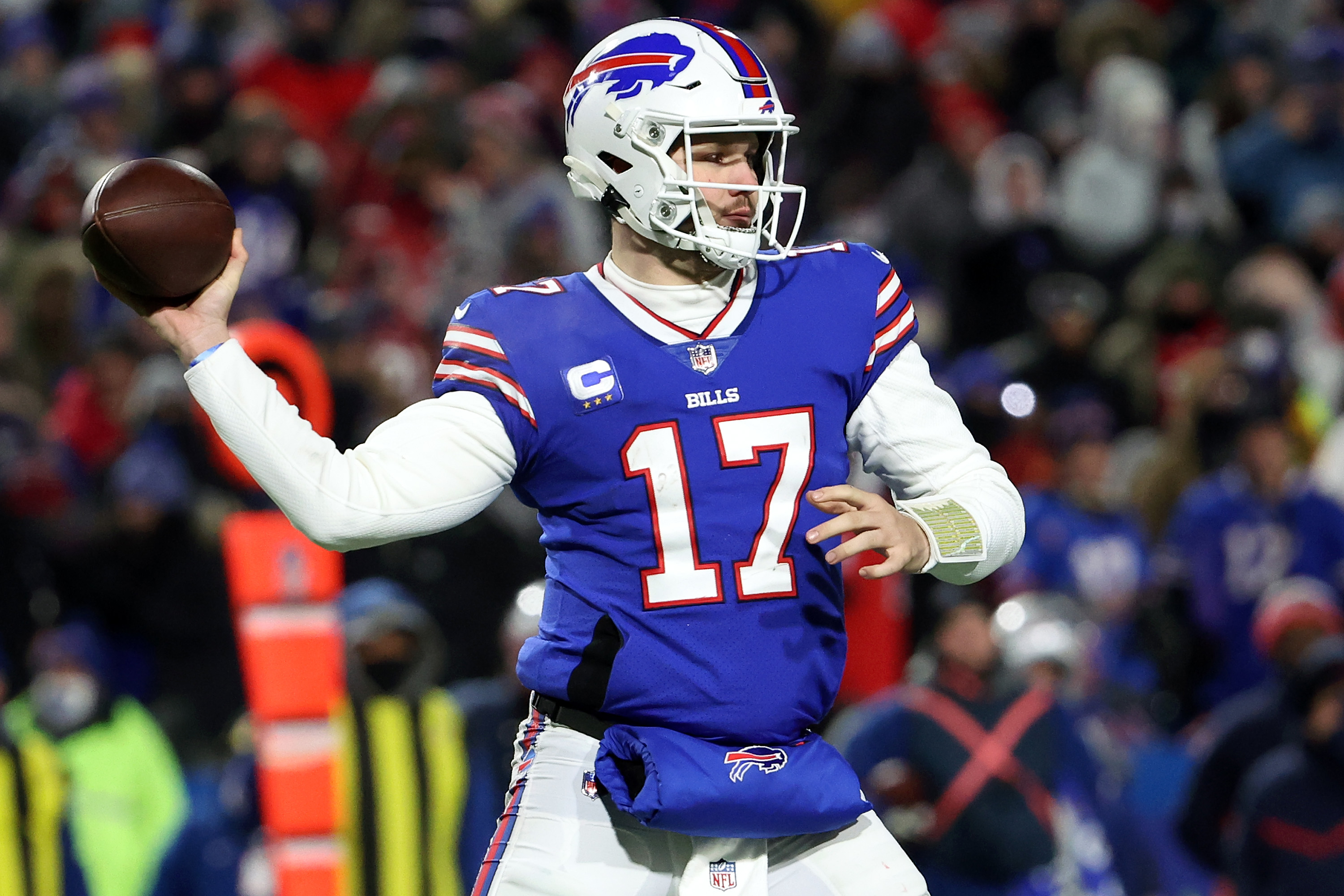 If Allen isn't the most skilled quarterback in the NFL now, he's certainly right up there. In the early part of his career, accuracy and touch were his biggest issues. Those have since been resolved. Although his numbers were down a bit from his Pro Bowl season in 2020, when he completed 69.2% of his passes and threw a career-high 37 touchdown passes, his 2021 season was still a far cry from his rookie year.
Last year, Allen's completion percentage dipped to 63.3%, a far cry from his first season when he completed 52.8% of his throws. In 2021, though, he still threw for 4,407 yards and 36 touchdowns. He also rushed for a career-high 763 yards and added six more touchdowns on the ground.
There's not a quarterback in the league who possesses the size and skills Allen does. At 6-foot-5, 237 pounds, Allen has the ability to run past or over defenders. His arm strength ranks up there with the best quarterbacks in the NFL.
Drafted seventh overall in 2018, Allen was the third of four quarterbacks selected in the top 10. Taken behind Baker Mayfield, Sam Darnold, and three picks in front of Josh Rosen, Allen is the only one still playing for the team that drafted him.
Allen provides hope for a struggling Giants team
Perhaps the biggest offseason loss for the Bills was not a player but their offensive coordinator, Brian Daboll. Daboll helped develop Allen from a raw quarterback to an elite one. The two developed a strong personal relationship on top of their working one.
Daboll left the Bills this offseason to become the head coach of the New York Giants, replacing Joe Judge. In an interview with The New York Post, Allen gave Giants fans every reason to be optimistic under their new head man.
"One, he's real as they come," Allen said. "He's been around the league. He's been around some of the best minds in (Nick) Saban and (Bill) Belichick.
"He has this extreme competitive nature that relates with his team and his guys. And it makes guys want to play for him, it really does. And how he carries himself in the building, not keeping things too serious, try to make things competition-based. I think guys really appreciate that."
Allen said Daboll is a players coach, and he's ready to talk football 24 hours a day.
"He's gonna be able to get the most out of them," Allen said. "Like I said, guys want to play for this man. He's never not on — he talks ball, and he thinks ball 24/7. He loves it, he absolutely loves it. He loves having a good time, he loves being around the guys in the team room and on the field making jokes. It's something like I've never seen before."
Like Sportscasting on Facebook. Follow us on Twitter @sportscasting19 and subscribe to our YouTube channel.