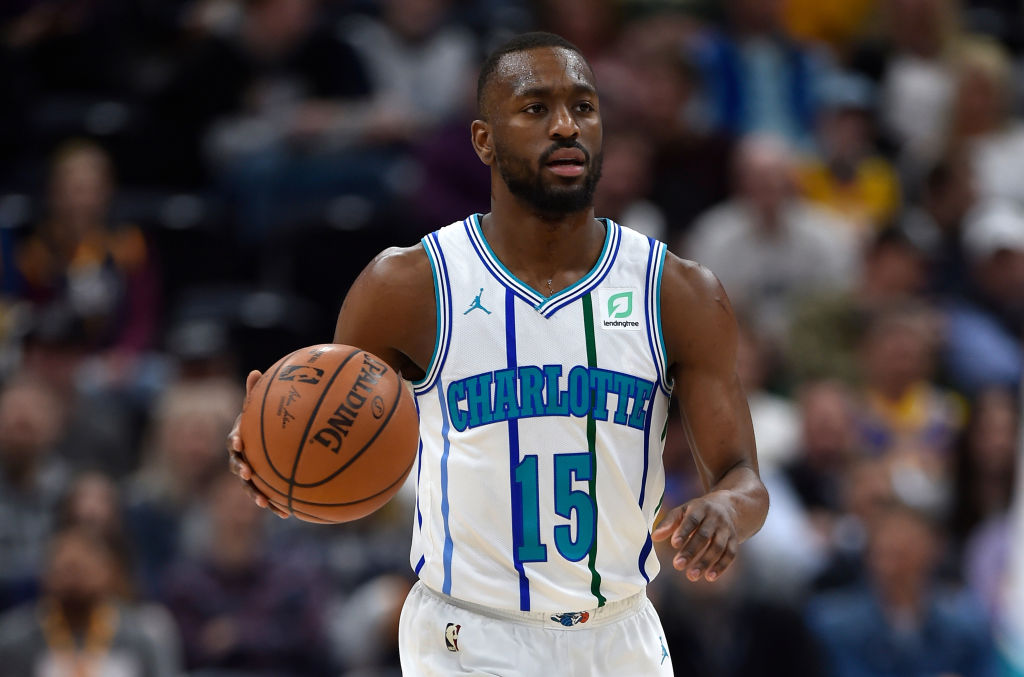 The 3 Words Kemba Walker Said That Charlotte Hornets Fans Don't Want to Hear
NBA free agent to be Kemba Walker has spent his entire career with the Charlotte Hornets, but recent comments point to an uncertain future.
There were three words Charlotte Hornets fans did not want to hear from star guard Kemba Walker at the end of the 2018-19 season. "I'm retiring now" or "Charlotte is terrible" would have been bad, but what he said might have been worse — "I don't know."

After the Hornets season ended, a reporter brought the question up about whether Kemba Walker would resign with the Hornets. According to Bleacher Report, Walker said "I don't know…I've got a long time to even start thinking about that stuff. Me and my agent will get together. Me and my family, we'll discuss that stuff when the time is right."

If Michael Jordan can't keep Walker by offering him the most money during free agency, then how can he expect Charlotte to improve at all?

Charlotte has a history of woes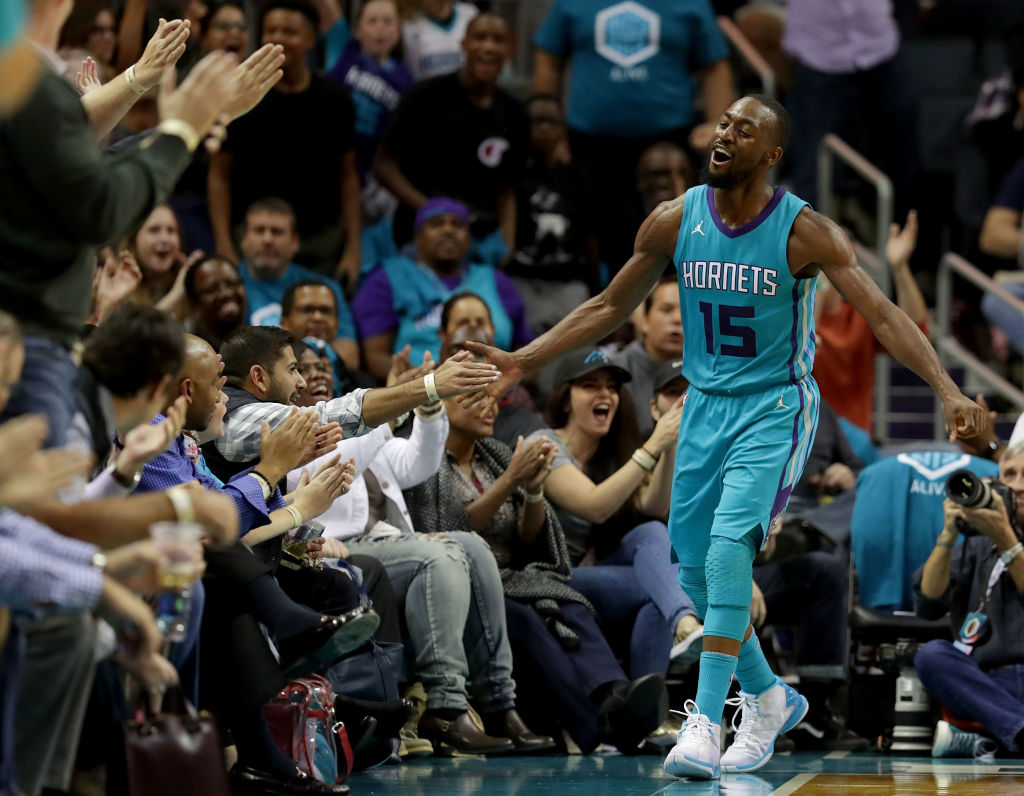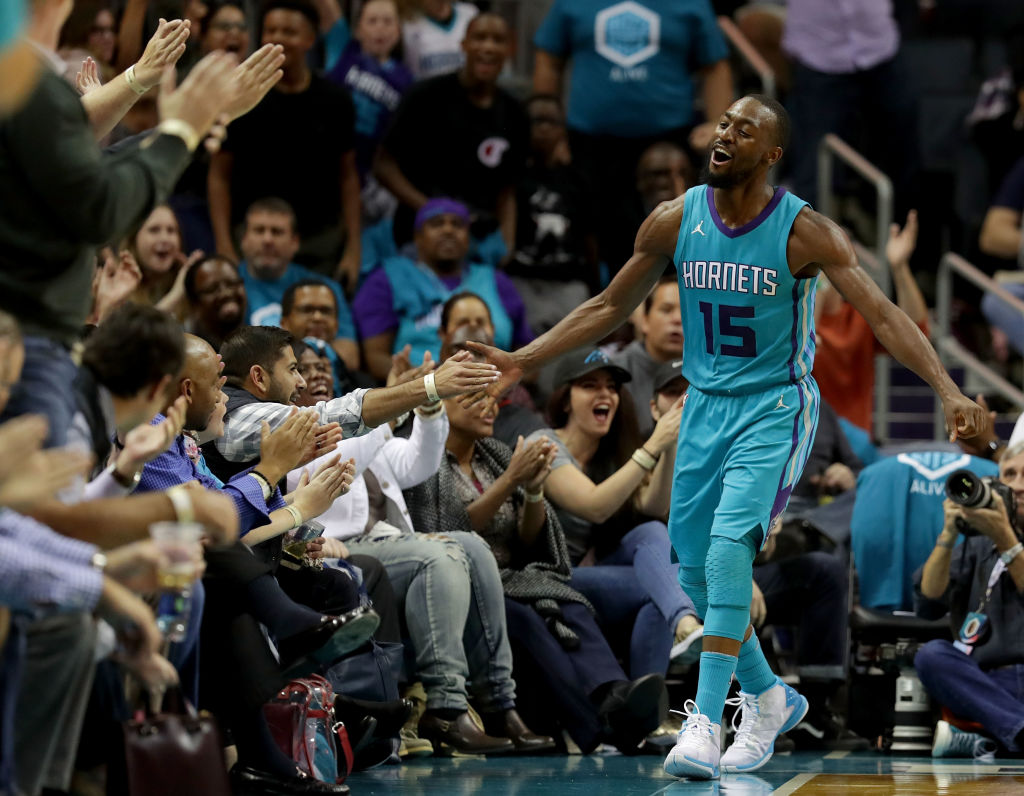 Kemba Walker is one of the best guards in the league. He averaged a career-high 25.6 points per game this season and was an All-Star game starter. During his time in Charlotte, the Hornets have failed to put a good roster around Walker.
Poor draft picks and bad free agency deals have led to an average roster. Charlotte made the playoffs just twice in the last eight seasons, and it did not win a playoff series in either appearance.

That leads many to believe that Walker will not resign with the team during the offseason. He will be eligible for a max deal, but he has to wonder whether re-signing with the team that drafted him in 2011 is best for his goals of winning an NBA championship.

Is Kemba Walker headed to L.A.?
Although he made a name for himself playing high school basketball in New York, Walker said in the past that he does not see himself playing for the Knicks.

The most educated guess we can give is that Walker will end up in Los Angeles if he doesn't resign with the Hornets. The Lakers will have room to sign another max player, and the Clippers should be able to make enough moves to free up two spots. Expect the Clippers to pursue Kawhi Leonard. Although Kevin Durant is the prized free agent in this class, Leonard is no slouch either.

A pairing of Leonard and Walker could make noise in the Western Conference. We can also see Walker teaming up with LeBron James in the Lakers' purple and gold. He could bring another dynamic to the Lakers offense, and a lineup of Walker, James, Lonzo Ball, and Kyle Kuzma would have no trouble spreading the floor.

Other destinations
There are a few more places Kemba Walker might consider signing with during this free agency period. The Indiana Pacers will be an intriguing choice because they already have a strong young core. Victor Oladipo is an All-Star, Myles Turner led the league in blocks this season, and Domantas Sabonis is quality rebounder and post scorer. Putting Walker into Indiana's lineup would give it the firepower it needs in the tough Eastern Conference. Fans will have to wonder how quickly Oladipo will return to top form following a leg injury, but even with Walker leading the way, the Pacers are still a playoff team.

The Brooklyn Nets are another intriguing option since they have a bonafide All-Star in D'Angelo Russell. Putting him and Walker in the backcourt, along with 3-point sharpshooter Joe Harris would be a matchup nightmare for defenses. Harris led the league in 3-point percentage this season, and the Nets are giving the 76ers a challenge in the first round of the Eastern Conference playoffs. If Kemba Walker signs with the Nets, we can see them getting home court advantage in a first-round series next season.

Where do you think Walker will sign?
With the Hornets season over there will be plenty of suitors for Walker's services next season. Where do you think he will end up? The playoffs are in full swing so be sure to check out our NBA section for more news from around the league.