Why Kemba Walker Might be the Best Free Agent Signing in 2019
Of all the NBA stars that changed teams during free agency, Kemba Walker to the Celtics might be the best signing of the summer.
Before the start of the 2019 free agency period, Kemba Walker was eligible for a supermax contract with the Charlotte Hornets. Walker had his best season in 2019, and we believed he would resign with Charlotte. However, Walker surprised us all by signing a four-year contract with the Boston Celtics. Although there have been major changes to the Celtics roster during free agency, we think this could be the best immediate signing of the free agency period.

Does Kemba Walker have an underrated career?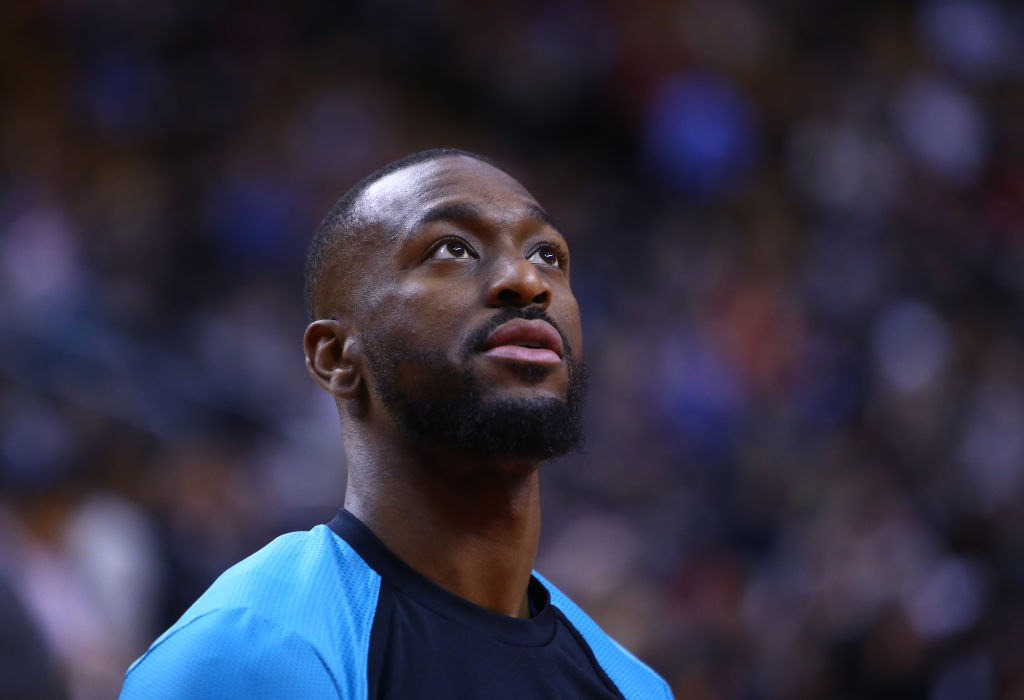 Walker has been a full-time starter since late in his rookie season. He has averaged 19 points and five assists per game for his career, but the Hornets only made the playoffs once during his time with the team. We aren't viewing this as a major indictment on Walker, as Michael Jordan has made several terrible roster decisions (Nicolas Batum comes to mind).
This past season he was voted as an All-Star starter (his third selection to the team) and put up 25 points and six assists per game. He made the All-NBA third team, edging out Klay Thompson.

Veteran leadership
One thing that stands out when comparing Walker to former starting point guard Kyrie Irving is his veteran leadership. Walker has had a lot of success being the alpha dog in the locker room dating back to his days at UConn. He is lauded for his practice regimen and sets an example with younger players. Walker has also been known to practice with the Hornets summer league team.

Being the primary leader wasn't a major attribute of Irving's game, and there were countless chemistry issues in the Boston locker room last year. The media viewed this as the main driving force for Irving's departure.

How Kemba Walker fits into the Celtic's system
There's no reason to believe Walker won't fit in perfectly with Brad Stevens system. In his two seasons in Boston, Irving saw his advanced shooting metrics increase across the board. His two-point field goal percentage increased by 5% from 48.6% to 53.7% and saw his points per game increase from 21 to 24.

Walker's efficiency should increase and while the numbers may not be an exact replica of Irving's we have a strong feeling he will want to get the younger players involved early in the game. Jayson Tatum and Jaylen Brown both struggled with Gordon Hayward in the lineup last year, so getting a point guard that has a pass-first mentality should help the talented forwards.

How good will Boston be next year?
Losing Irving to the Brooklyn Nets isn't such a huge loss with the addition of Walker. Al Horford going to Philadelphia will be the bigger blow that stings. Horford was the ultimate leader in the locker room, and his ability to shut down Joel Embiid was always helpful in the playoffs. Going from Horford to Enes Kanter will greatly impact the defense, as Kanter is one of the worst defensive players of all-time.

We think Kemba Walker and the Celtics still have a good shot at winning the East with Kawhi Leonard headed to the Los Angeles Clippers. Is a 50-win season out of reach? We don't think so. Milwaukee and Philadelphia are clearly better on paper, but it wouldn't surprise us to see the Celtics get the No. 2 or No. 3 seed in a weaker Eastern Conference.