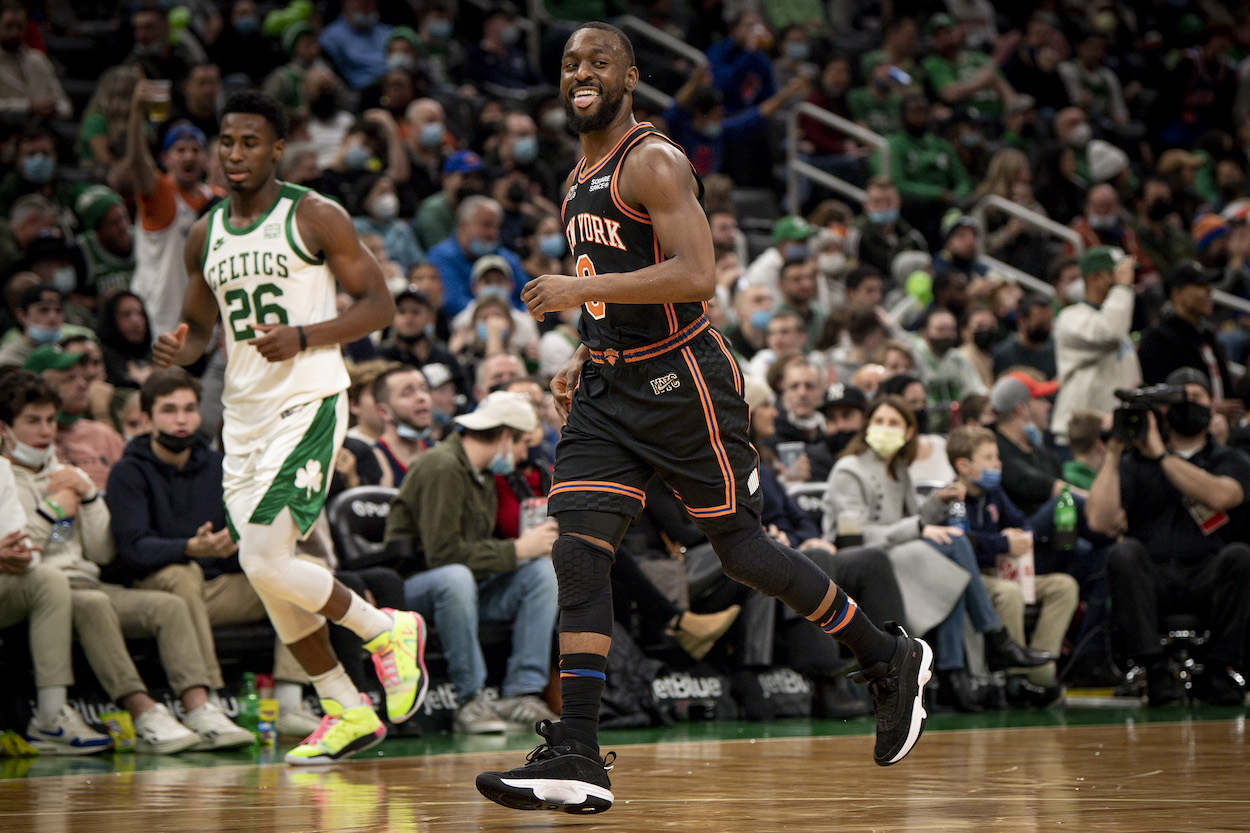 Kemba Walker Makes Tom Thibodeau and the Knicks Look Foolish in His Return to the Court
It only took Kemba Walker one game back in the lineup to make Tom Thibodeau and the New York Knicks look foolish.
Kemba Walker has curiously been exiled from the New York Knicks' rotation for nearly a month. Despite the Knicks going 2-7 without Walker on the court over the past few weeks, head coach Tom Thibodeau hasn't budged off his decision to sit the four-time All-Star.
But Thibodeau was forced to insert Walker back into the lineup on Saturday night, and the point guard made his head coach and the entire Knicks organization look foolish in his return to the court.
Kemba Walker was benched for nine straight games
The Knicks got off to a hot start this season with Walker in the starting lineup. New York was 5-1 through its first six games, and Walker was shooting at an efficient clip despite taking fewer shots than he's used to.
But the good times didn't last for long.
After their 5-1 start, the Knicks lost eight of their next 13 games, and Walker started to struggle mightily on both ends of the floor. The point guard was averaging just 11.7 points and 3.1 assists per game through his first 18 starts with the team, so Thibodeau decided to pull the plug completely.
"It's a tough decision to make, but you have to do what's best for the team," Thibodeau told reporters last month, per Newsday. "I view Kemba as a starter, and so it would be tough to play three small guards together. … I've got great respect for who Kemba is as a person and all that he's accomplished in the league. But I have to do what's best for the team."
Walker watched from the bench for nine straight games, and the Knicks went 2-7 during that stretch.
Walker makes the Knicks look foolish in his return
On Saturday night, COVID-19 absences forced Thibodeau to insert Walker back into the starting lineup against the Boston Celtics, and he made the most of his return.
Walker scored a season-high 29 points and added six rebounds and three assists in the 114-107 loss. Despite the loss, Walker was a team-best +5 in the contest.
After the game, he got real about his extended benching.
"I know I should be playing, so no question. It feels great," Walker told reporters, per ESPN. "But whatever situation I'm in, I'm gonna stay locked in, stay prepared. Whatever the team needs from me, I'll be there for them."
Time to end this charade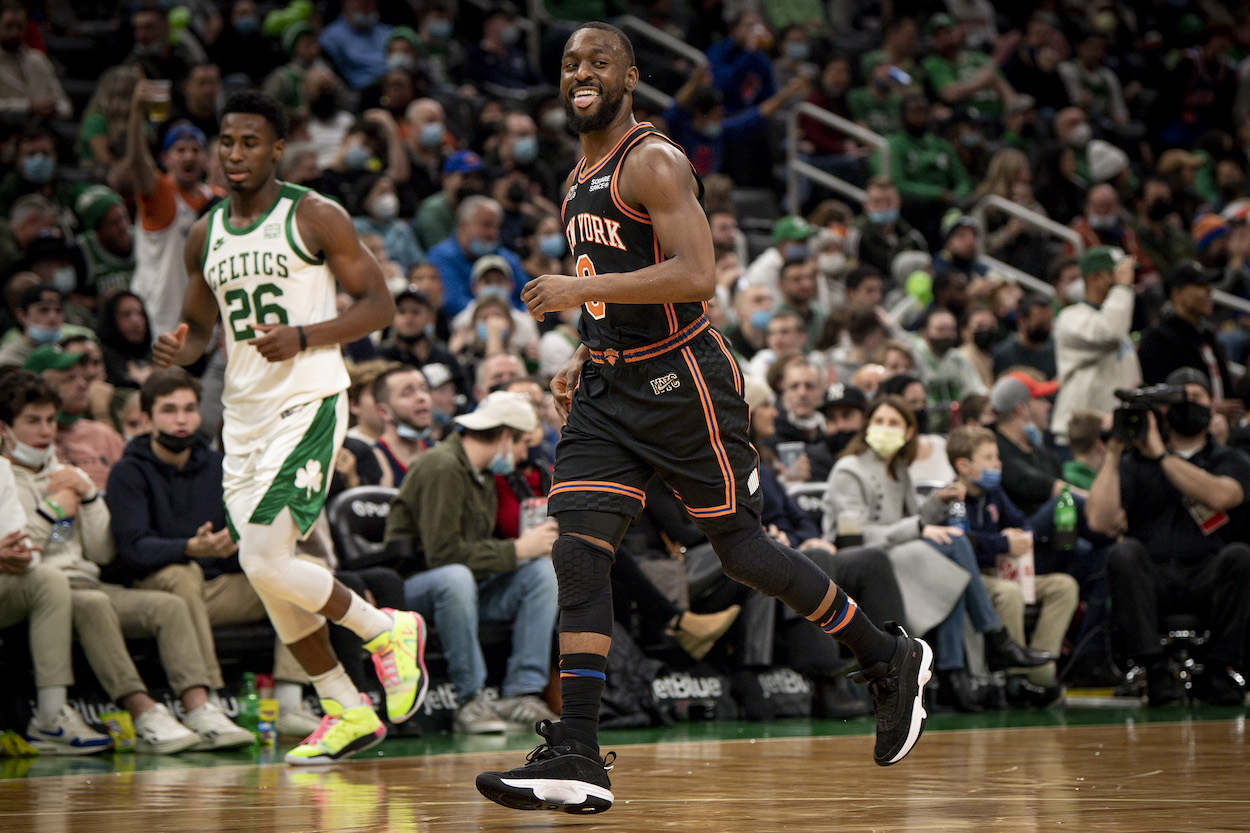 It would've made sense for Thibodeau to relegate Walker to the bench after his shooting slump, but taking him completely out of the lineup is nonsense. Walker can go nuclear on any given night, and even though he hasn't been playing his best basketball this season, he can shoot the Knicks to victory when he's hot.
But Walker has handled his benching like the pro he is.
"I've had a great career thus far, and a lot of things went my way," he said Saturday. "It's a tough time right now, so it's really about just showing my character, showing who I really am. I'm so mentally tough, I feel like I'm built for any situation, and I'm going to handle it the best I can."
Even if the Knicks plan on trading Walker before the February deadline, he should be out on the court every night showcasing what he could provide to another team. It's time to end this charade and get the 31-year-old back in the lineup for good.
All stats courtesy of Basketball Reference.
Like Sportscasting on Facebook. Follow us on Twitter @sportscasting19.