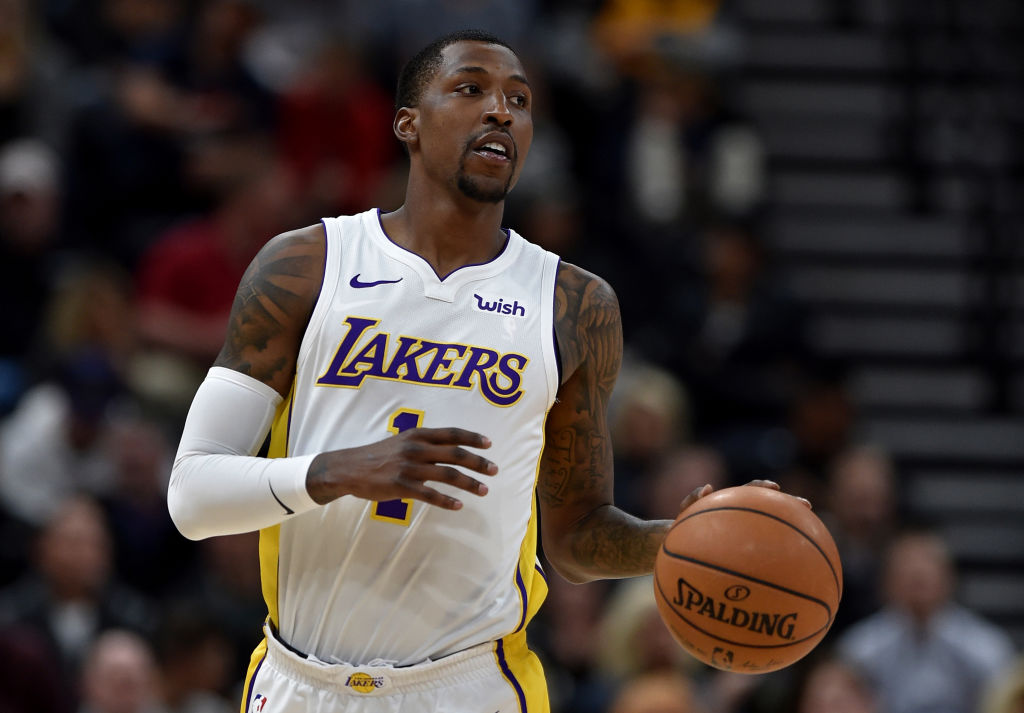 Kentavious Caldwell-Pope Was Allowed to Play for the Lakers During Jail Sentence
Los Angeles Lakers shooting guard Kentavious Caldwell-Pope was allowed to play NBA games while still in jail.
During the early part of the 2017-18 NBA season, Kentavious Caldwell-Pope, a guard for the Los Angeles Lakers, was sentenced to 25 days in jail for violating probation. During this sentence, he was allowed to leave jail on a work-release program, resulting in a strange sequence of events for Caldwell-Pope. He was allowed to play certain games in the NBA before heading back to jail after each game.
Kentavious Caldwell-Pope's NBA career
Kentavious Caldwell-Pope played his college basketball at Georgia and was selected in the first round of the 2013 NBA draft. Caldwell-Pope was taken by the Detroit Pistons with the eighth overall pick. The 6-foot-5 shooting guard spent his first four seasons with the Pistons and has spent the last three with the Los Angeles Lakers.
After being eased into the league during his rookie season when he averaged 19.8 minutes and 5.9 points per game, KCP became a fixture in Detroit's starting lineup. During his second season in the league, he started all 82 games and was playing 31.5 minutes per game. He averaged 12.7 points per game but struggled with his shooting. He made just 40 percent of his shots from the floor.
KCP averaged 14.5 and 13.8 points per game during the next two years in Detroit. The Lakers then signed him to a one-year free-agent deal worth $17.7 million for the 2017-18 season. He started all 74 games he played for the Lakers and averaged 13.4 points and 5.2 rebounds per game. He re-signed with the Lakers and has played the last two seasons with them, coming off the bench.
Caldwell-Pope bet on himself when he signed with the Lakers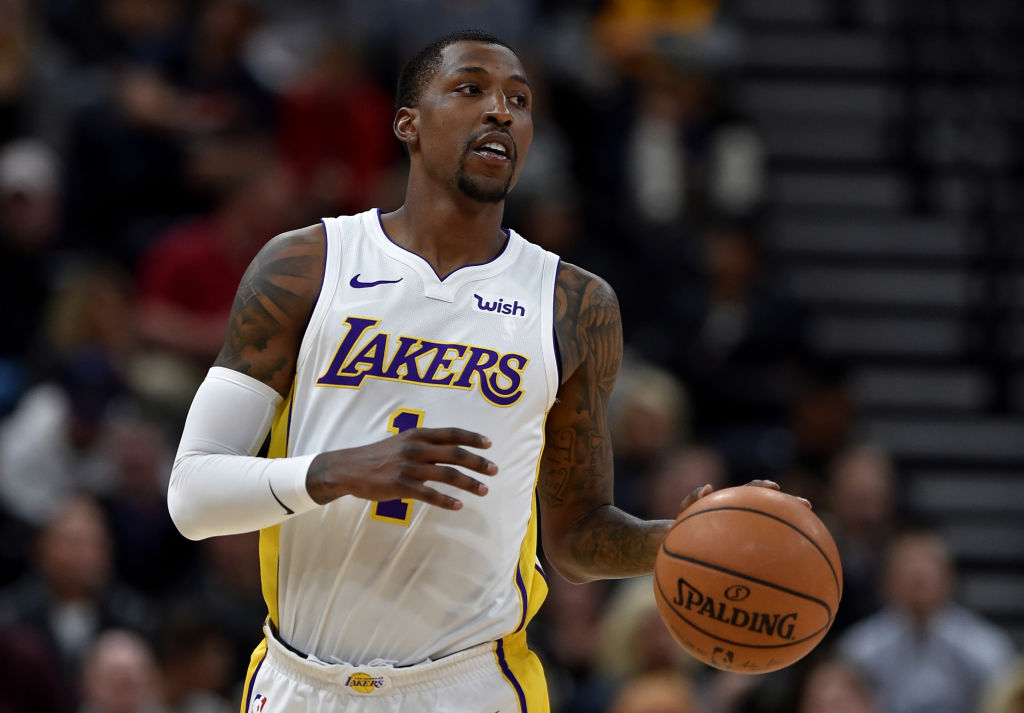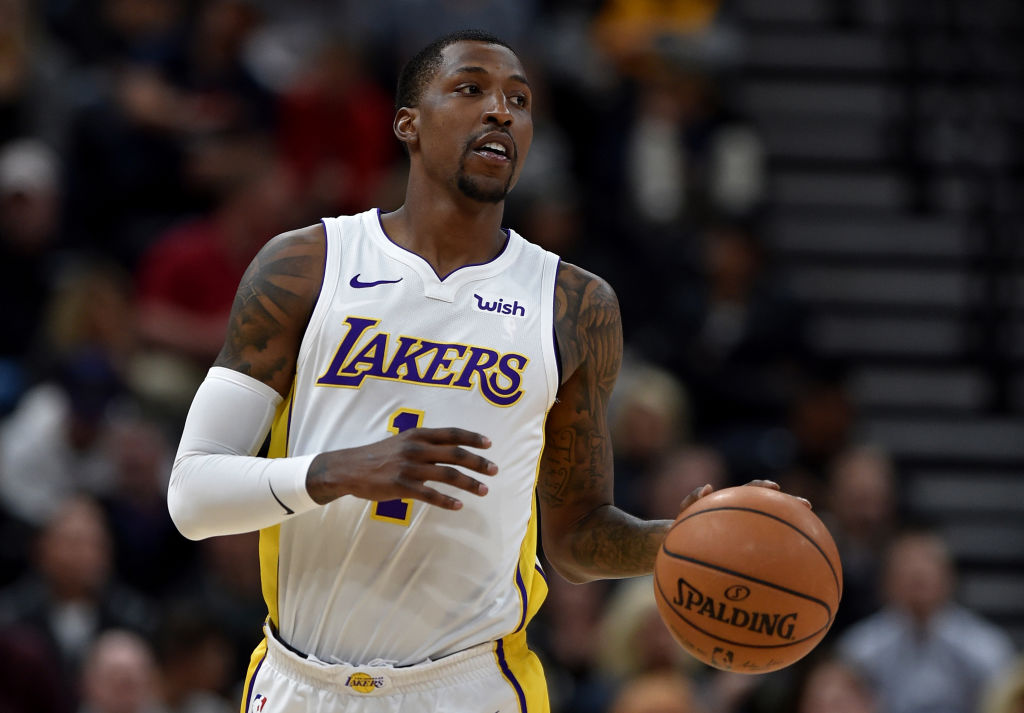 After playing four years with the Detroit Pistons, Kentavious Caldwell-Pope became a free agent. A ton of money was being thrown around at free agents in 2017 and Caldwell-Pope earned that opportunity to cash in. His numbers in Detroit weren't eye-popping (11.7 points, 3.0 rebounds per game), but he was still considered a prized catch.
The Los Angeles Lakers, who were hoping to land highly coveted free agents LeBron James or Paul George the following summer, had to be smart with their money. The Lakers couldn't tie up any upcoming free agents to long-term deals if they wanted a shot at James or George.
The Lakers signed Caldwell-Pope to a one-year deal that worked out for both parties. Caldwell-Pope turned his very mediocre stat line into a one-year deal worth nearly $18 million. The Lakers wound up getting James in free agency. Then the Lakers re-signed Caldwell Pope for a lower deal the following season.
KCP played for the Lakers while in jail
When Kentavious Caldwell-Pope was a member of the Detroit Pistons, he was cited for operating a vehicle while intoxicated, according to ESPN. KCP, however, pleaded guilty in May to a lesser charge of allowing someone to operate his vehicle while under the influence, which earned him 12 months of probation.
Caldwell-Pope was in violation of his probation are failing to submit to mandatory alcohol and drug tests. That violation resulted in a 25-day jail sentence. During his stay at the Seal Beach Police Department Detention Center in Orange County, California, KCP was part of a work-release program that allowed him to go to work without leaving the state.
Caldwell-Pope was required to wear a GPS monitor on his ankle while away from the detention center. KCP was not allowed to travel with the Lakers to road games, but was able to play the home games and then return to jail when the game was over.