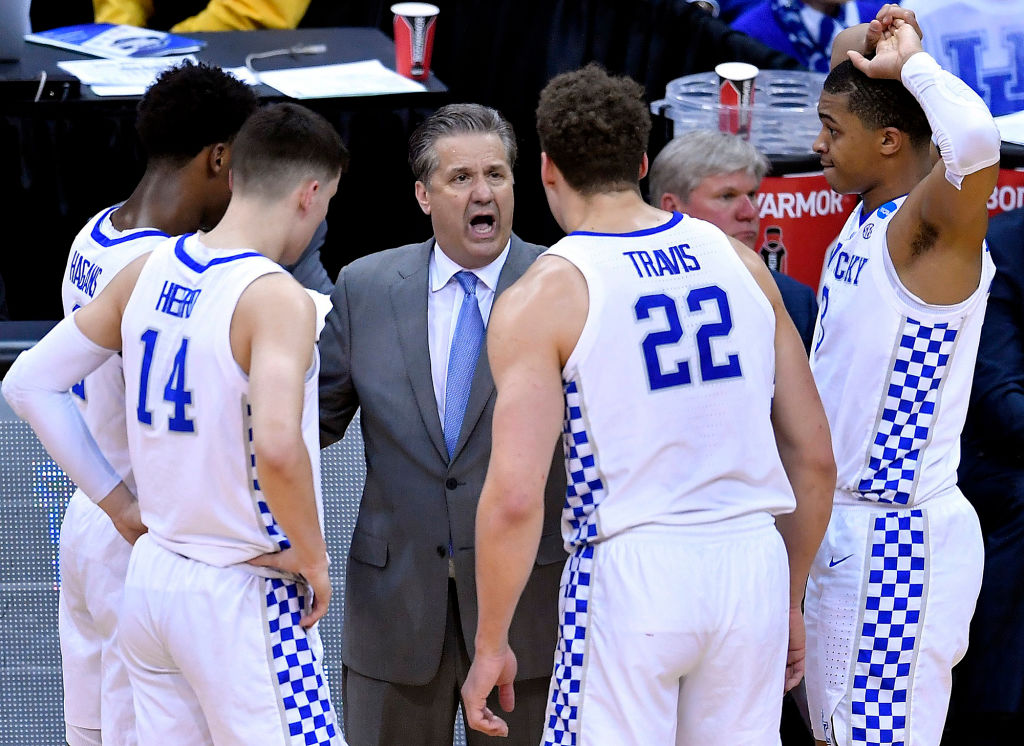 Kentucky Coach John Calipari Knows How to Fix the NCAA's 1-and-Done Rule
Kentucky head coach John Calipari knows how to fix the one-and-done rule so that unqualified players don't go from high school to the NBA.
The NBA's one-and-done rule could be wrapping up its final few seasons in the league. With more clamoring from the NBA Players Union, it could be abolished as soon as the start of the 2022-23 season. That would allow high school players to go straight to the pros without having to spend a year at an NCAA university or playing overseas. Kentucky Wildcats head coach John Calipari thinks he has an excellent idea to find a workaround.
Today we will go over his idea and determine whether it could work in the future.

John Calipari talks about players going from high school to the NBA
Speaking to a local media outlet, here's what Calipari said about the one-and-done rule: 

"Was Anthony Davis ready to go from high school to the NBA? No…No. Was Karl Towns? You saw him early in the year. Maybe John Wall was. Was Eric Bledsoe? Was Brandon Knight? I can go through all of our lottery picks, and tell you 90 percent of them were not ready to go to the NBA (out of high school)."

Now Calipari is speaking on his own behalf, but looking at all of his top one-and-done picks, only Anthony Davis could have been an impactful rookie at 18, and even then, it would have been a stretch.

Calipari's idea to alter the one-and-done issue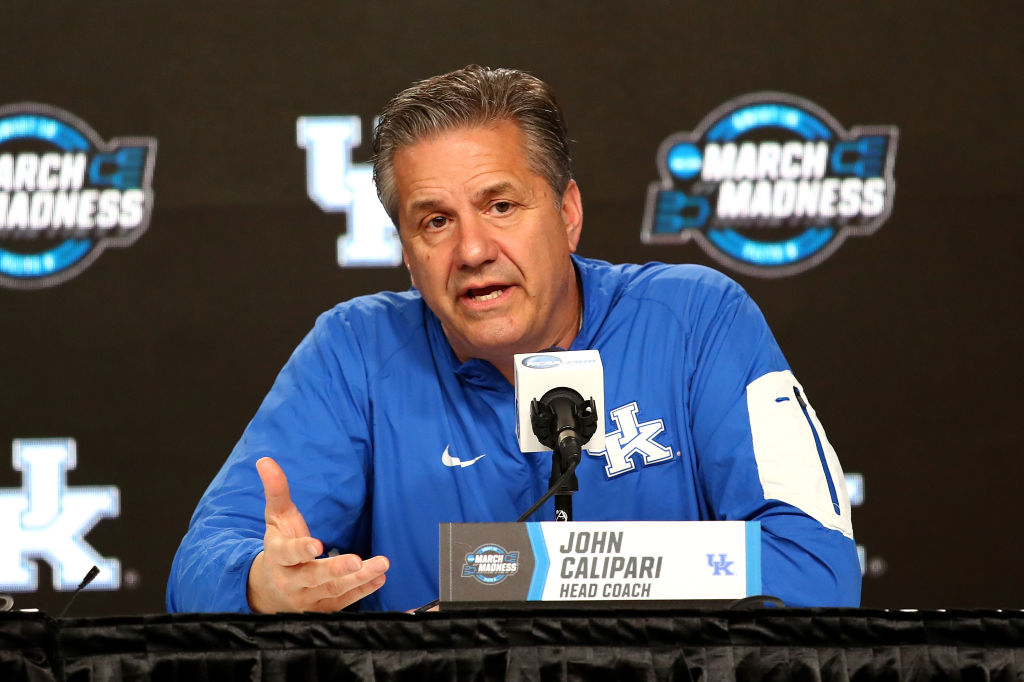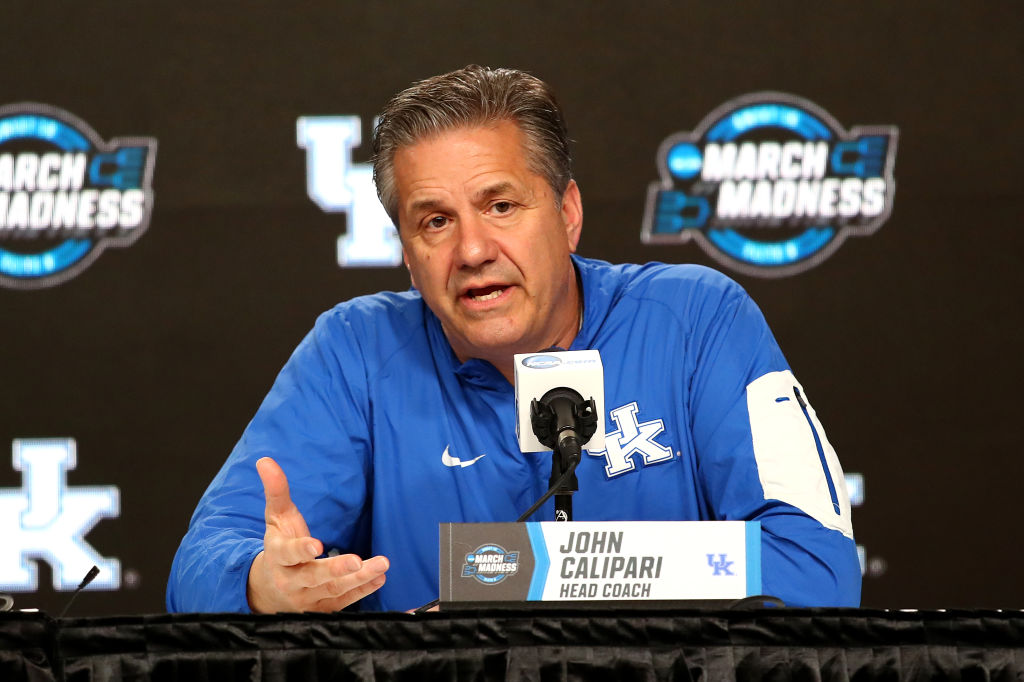 So what's John Calipari's solution? Get USA Basketball involved. Now, you may cringe when you first hear about USA Basketball being at the center of the decision making after a seventh-place finish in the FIBA Basketball World Cup, but it makes a lot of sense. 

Having USA Basketball select a handful of players that can enter the league straight out of high school will help avoid the disastrous Robert Swift or Kwame Brown type of picks fans hope will never happen to their team.

Plus, having a powerful entity such as USA Basketball provide input could help prospects realize their shortcomings before they declare for the draft. Calipari also said adding an academic component might help ensure would-be NBA players don't flounder after high school.

How many one-and-done players could have made the jump?
The one-and-done rule has been around since 2006, but we are only going to look at the last 10 draft classes (2009-2019). Out of these 10 classes, we can say that Kyrie Irving, Anthony Davis, Harrison Barnes (preseason first-team All-American), Andrew Wiggins, and Ben Simmons would have all been able to go from high school to the NBA. Four of the five were No. 1 overall picks, and Barnes was in the top-10.  

Still, a year of seasoning at a high-level college likely helped each of those players improve his draft status and his impact upon entering the NBA.

Would Calipari's idea work?
We think the new format would actually make a lot of sense. There could be concerns with the quality of players eligible, but we would tweak it one step further, and only make it available for the players on the under-18 squad. 

That would also benefit USA Basketball as a whole, and create that bridge from the junior team to the senior roster if a player reaches his projected ceiling. 

Should USA Basketball be in charge?
If USA Basketball is in charge, it could be a more streamlined process for the future of the men's basketball team. However, if they aren't, then should the NBA Players Union have a say in it?

That could also be another excellent option, with the union speaking to third-party draft advisors regarding the top high school prospects, and choosing from a pool of five to 10 players that may be eligible for the jump.

The MLB Draft, in our opinion, has the best choice when it comes to high school athletes making the jump to the pros. A player can either enter the draft directly out of high school or commit to a college and play three years before re-entering the draft. 

How do you feel about Calipari's proposal?
Do you think John Calipari's idea would make a lot of sense? We believe it would be a smart way to avoid players jumping to the league too early once the one-and-done rule is abolished.