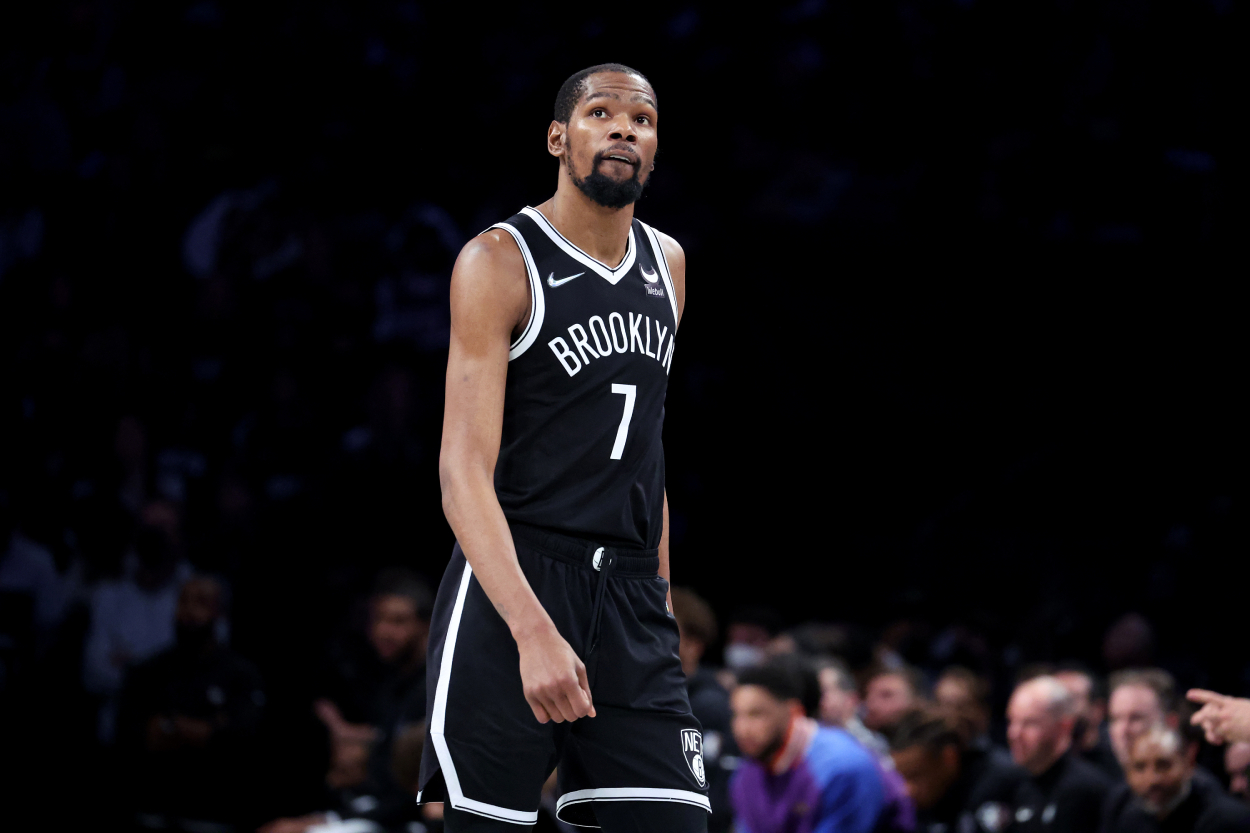 Kevin Durant's Legacy Continues to Crumble in Postseason Losses to Celtics
Kevin Durant has looked awful in the playoffs for the Brooklyn Nets. If this trend continues, his legacy could crumble before our very eyes.
Kevin Durant is one of the greatest scorers to ever play in the NBA. However, does he deserve to be mentioned in the same breath as guys like Michael Jordan, LeBron James, or even Kobe Bryant?
I would have said yes before the Brooklyn Nets' first-round series against Boston Celtics. Sure, his move to the Golden State Warriors was weak, but he won two Finals MVPs during his two title runs in the Bay. How can one argue with that?
But his performances through his first three games against the Celtics have put all of that into question.
If Durant doesn't step it up and at least make this series interesting, his legacy could crumble right before our very eyes.
Kevin Durant has played awful against the Boston Celtics
Some questioned whether Kevin Durant and the Nets could make it past the first round this season. Injuries and Kyrie Irving's vaccination status dropped them to the seventh seed and pitted them against the two-seeded Boston Celtics in their opening series.
Losing to a scorching-hot Boston team would be one thing. Getting swept, though, is on an entirely different level of embarrassment.
The Celtics currently lead 3-0, and their defense has contained Durant better than any team ever has throughout his career.
After recording 29.9 points per game on 51.8% shooting this season, KD is averaging just 22.0 in the series against the Celtics. He's also only making 36.5% of his shot attempts and is turning the ball over a whopping 5.7 times per game. He only coughed it up an average of 3.5 times in the regular season.
In Game 3, with the Nets already trailing 2-0 in the series, Durant scored just 16 points and turned it over five times. He also only had 11 shot attempts.
It has truly been remarkable to see the four-time scoring champ struggle to this degree. And if his poor play continues, his legacy could crumble before our very eyes.
Is Kevin Durant's legacy in question?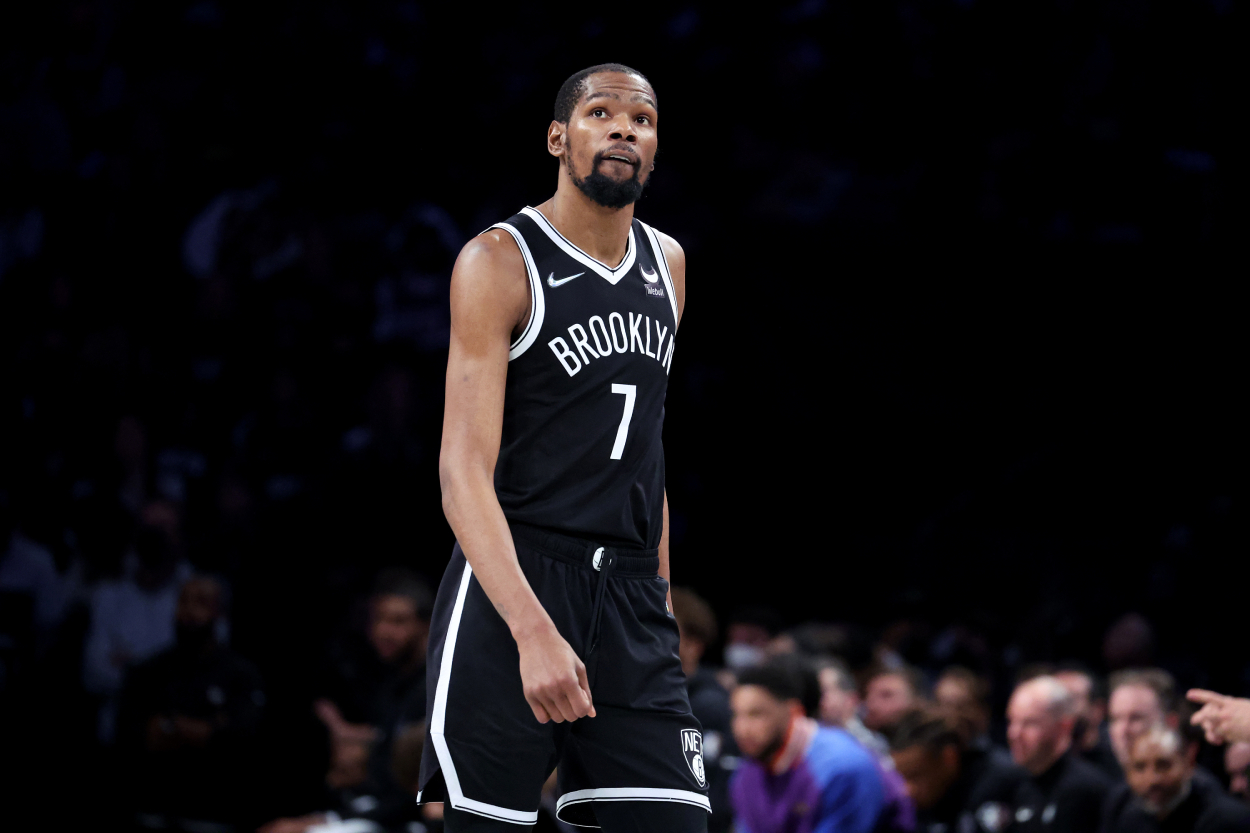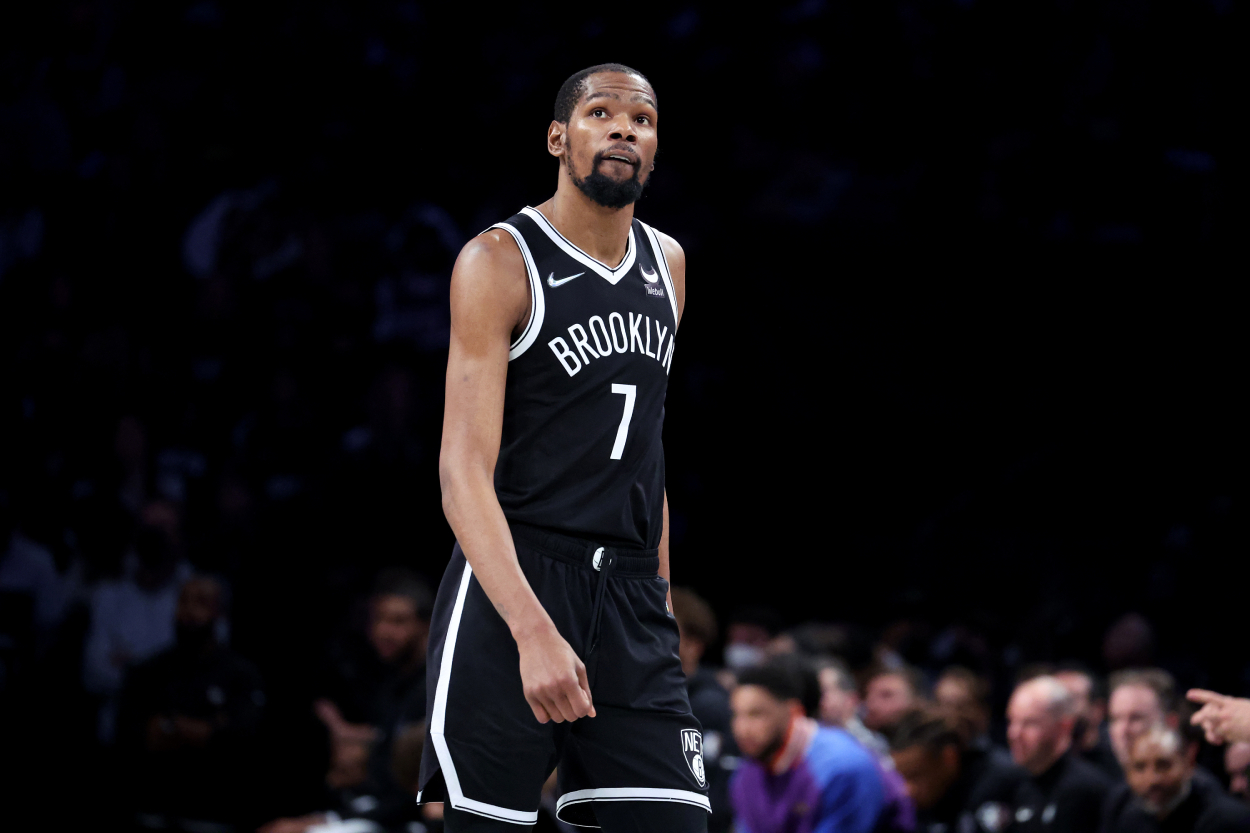 Many have often compared Kevin Durant to LeBron James. The two stars have fought for the title of "best player in the world" for close to a decade. However, while James has certainly had his postseason struggles (the 2011 NBA Finals, for example), those disappointing performances quickly evaporated once he got later into his career.
Durant has been in the NBA too long to be playing like this.
I understand James didn't even make the playoffs this year, but he played on one of the most poorly constructed teams in NBA history. His top running mate, Anthony Davis, also missed half of the season. Oh, and let's not forget that he's 37.
Whenever he has had opportunities to compete for championships, James hasn't choked since he was 26. In fact, he led the NBA in playoff scoring and carried a Kyrie Irving-less Cleveland Cavaliers team to the Finals at 33. Michael Jordan, on the other hand, was well past his playoff struggles at that age and won his fourth championship with the Chicago Bulls. And Kobe Bryant had already won five total titles and his two without Shaq by the time he was 33.
Getting swept (or even losing in five games) to the Celtics with Kyrie Irving on his team would be a massive indictment on Durant's legacy. And his critics will immediately question what he has accomplished postseason-wise without Stephen Curry.
Before going to the Warriors, Durant made just one Finals appearance (and lost). Yes, he now has two championships, but he joined a team that had already made two consecutive Finals, won a championship, and broke the record for most wins in a season without him. Golden State was essentially guaranteed to win titles during those years.
Is Kevin Durant an all-time great player? Absolutely. But he needs to start playing better sooner rather than later, or his legacy will drop closer to legends like Allen Iverson and Dirk Nowitzki than GOATs like LeBron James and Michael Jordan.
Stats courtesy of Basketball Reference