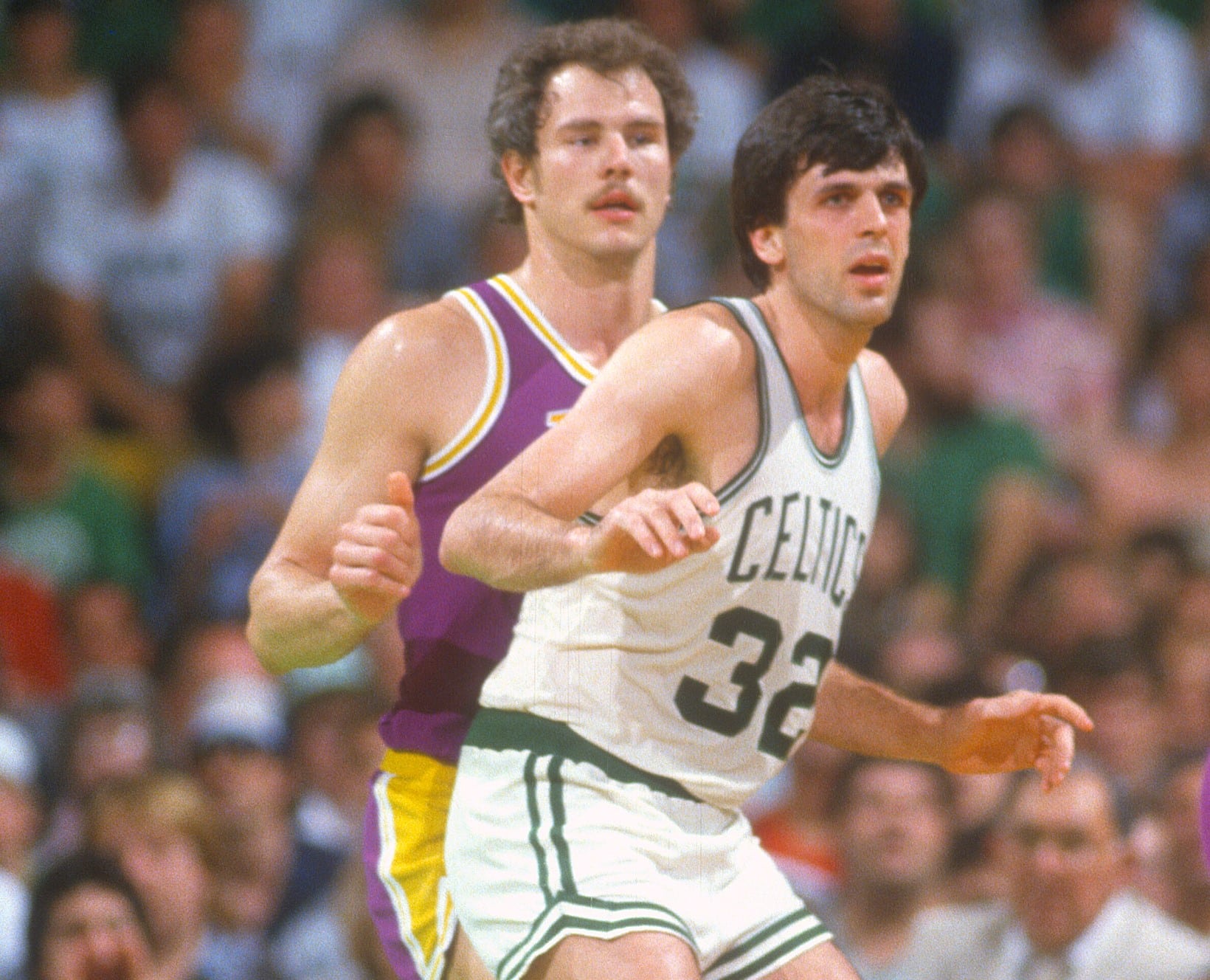 Kevin McHale Recalls Getting 2 Exciting Phone Calls Before the Boston Celtics Drafted Him in 1980
Kevin McHale said he received a phone call from Utah Jazz coach in 1980 that he thought was going to rain on his parade.
Kevin McHale was in his New York hotel room just before the 1980 NBA Draft. He knew he'd be a high pick but had no clue which team would take him. He remembers getting two phone calls before the draft. The first was from Boston Celtics legendary general manager Red Auerbach. The second was from Utah Jazz coach Frank Layden.
Auerbach's call put a smile on McHale's face. Layden's call initially scared the heck out of him but then made him feel pretty good.
Kevin McHale was spoiled as a Boston Celtics rookie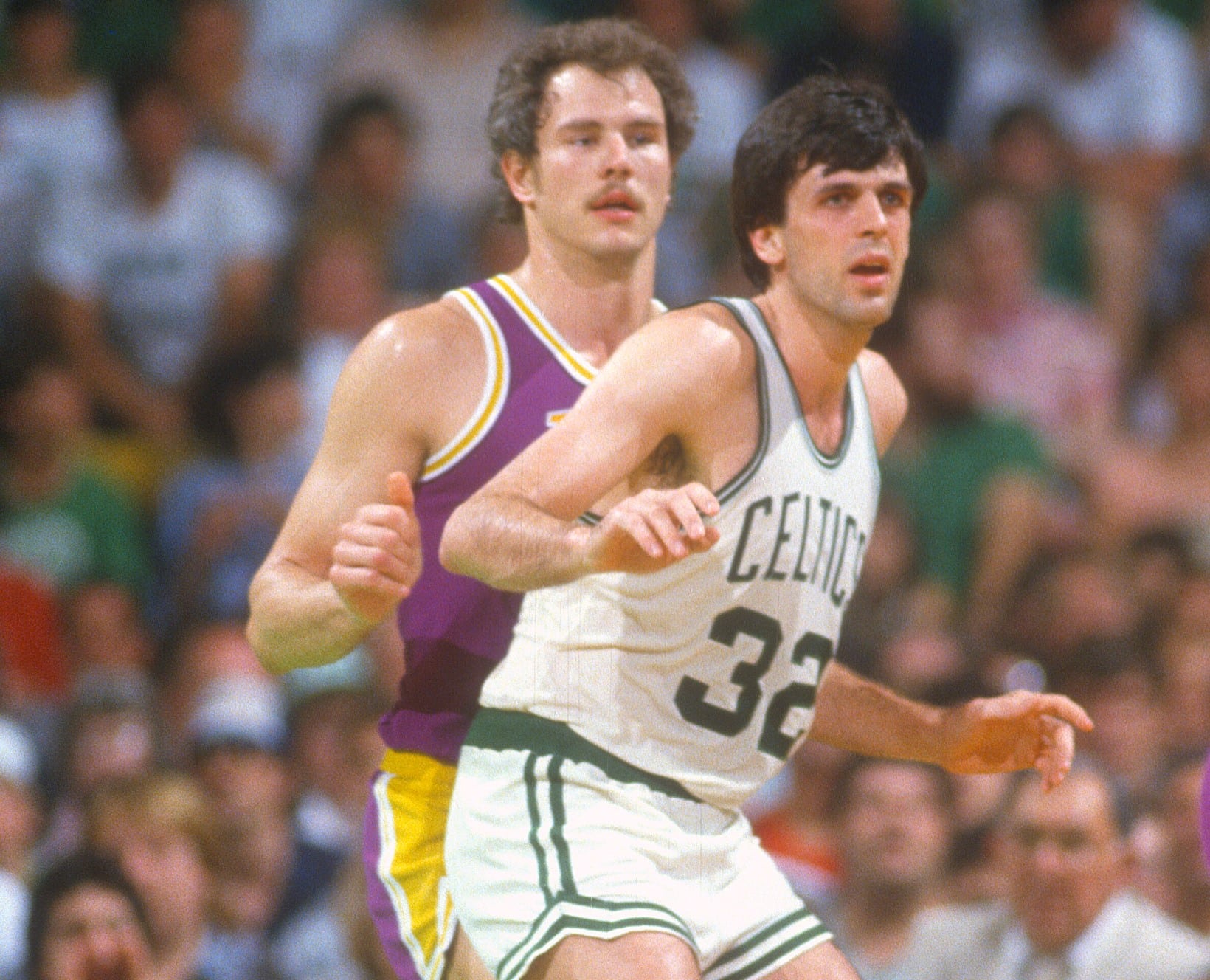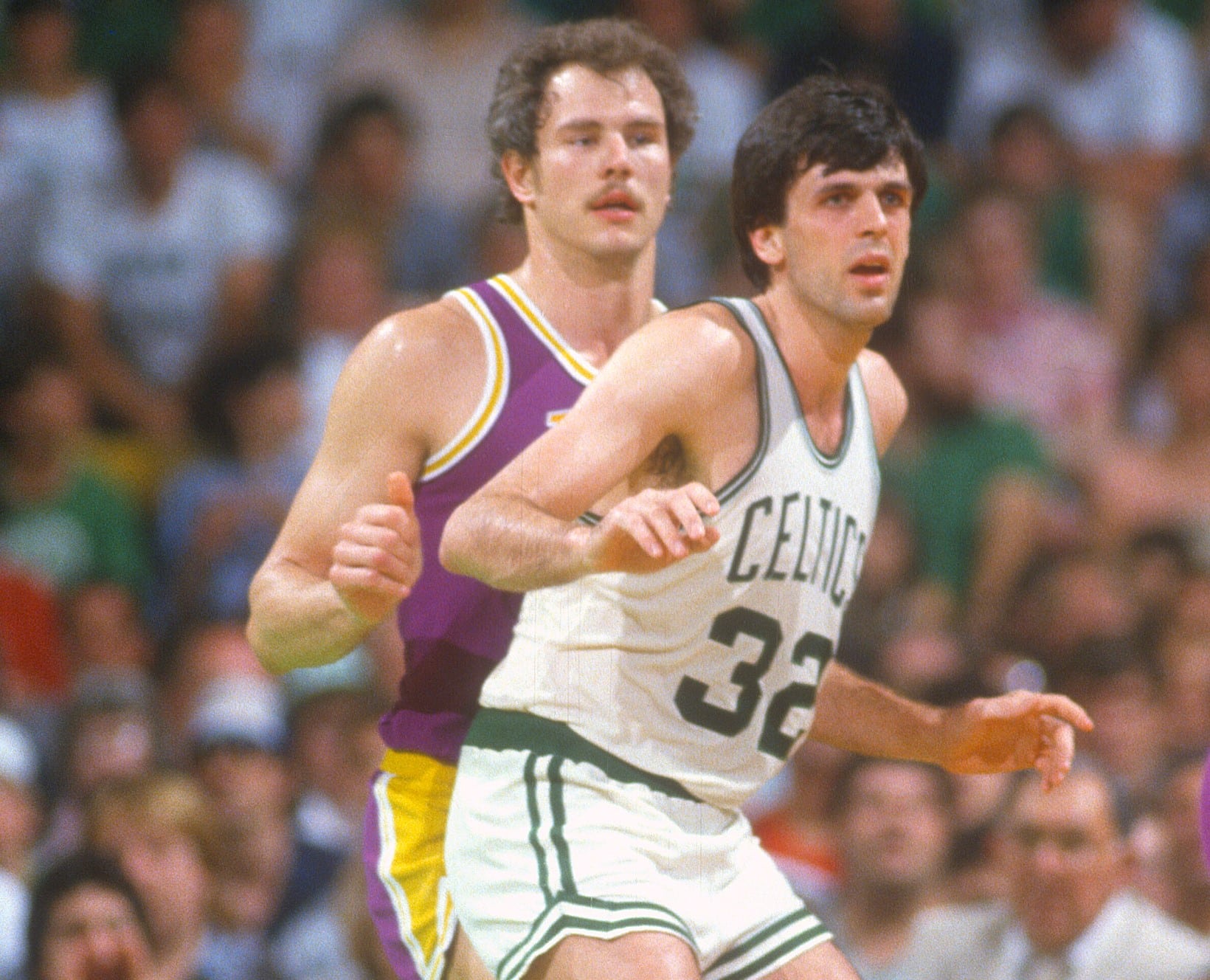 McHale was part of arguably the best trade in Celtics history. The Celtics were fresh off a 61-win season with a rookie named Larry Bird leading the way. Bird earned Rookie of the Year honors after averaging 21.3 points and 10.4 rebounds. The Celtics went from a 29-win team to 61 victories in Bird's first season.
Despite winning those 61 games, the Celtics still managed to hold the first pick in the 1980 NBA Draft after a compensation deal with the Detroit Pistons. Auerbach swung a deal with the Golden State Warriors, sending that first pick, along with the 13th, for center Robert Parish and the third overall selection. With the No. 3 pick, Boston selected McHale.
That franchise-altering deal began Boston's dynasty of the '80s. McHale teamed with Bird and Parish to form a frontcourt that many consider the best in NBA history. In McHale's first season with the Celtics, Boston captured its first championship since 1976.
McHale began his Hall of Fame career by coming off the bench. He was named the league's Sixth Man of the Year twice, winning the honor in 1984 and 1985. In his first season as a full-time starter, Boston won its third title of the decade in 1986.
McHale never saw a losing season in the league. The year after he retired, Boston finished 32-50. Boston made the playoffs just once in eight years after his retirement. For his career, McHale averaged 17.9 points and 7.3 rebounds. He was a seven-time All-Star.
McHale recalled two phone calls he received before the 1980 NBA Draft
McHale remembers not having a clue where he would land in the draft. He said he spoke with many teams and all expressed interest. Joe Barry Carroll was the projected No. 1 pick, and the Warriors selected him with that pick traded to them by the Celtics.
Next was anyone's guess, and McHale spoke about a couple of phone calls he received right before the draft that helped sort things out.
"Boston had the number one pick, and I knew Red had come see me play in college," McHale said, per NBC Sports Boston in 2016. "I was really looking at Golden State at third, and I think there was Chicago and Denver fourth and fifth or fifth and fourth, somewhere in there. I was kind of looking at these teams. Utah was number two. They all contacted me.
"Golden State wasn't a good team. Utah wasn't a good team. Chicago and Denver, these weren't good teams. I go to New York for the draft. I'm in my hotel, and my phone rings. I didn't know if anyone knew I was in New York, and I answered the phone. It was Red. Red said, 'We just traded with Golden State. We got Robert Parish. I'm going to take you at three.'
"All of a sudden, I go, 'Ooohh, they won 60 games last year.' Larry Bird's on the team, Dave Cowens, Tiny Archibald. There were guys I idolized on that team. Not Larry, because he was just younger. I was like, this is fantastic."
Then came another call, one he thought was about to rain on his parade.
"About 10 minutes later, the phone rang, and it was Frank Layden from Utah, and I was like, oohhh nooo. What is this? Frank called up and said, 'Hey, I just wanted to let you know that we'll be taking Darrell Griffith with the number two pick.' I was like, thank goodness."
Like Sportscasting on Facebook. Follow us on Twitter @sportscasting19 and subscribe to our YouTube channel.