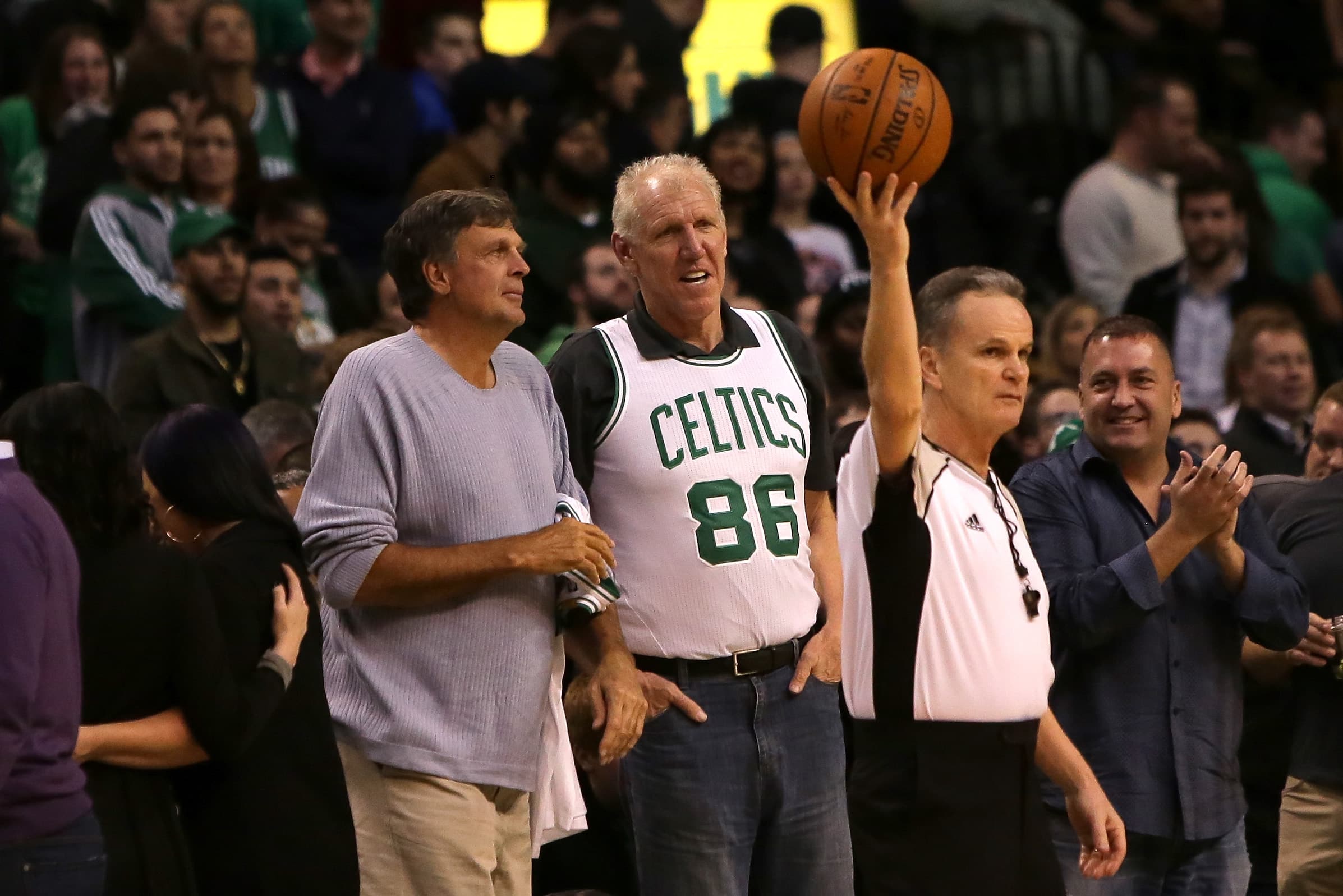 Kevin McHale Was Crushed When the Celtics Traded Cedric Maxwell but Learned to Love Bill Walton, the 'Most Bought-In Teammate'
Kevin McHale was surprised to see how bought in Bill Walton was when he joined the Boston Celtics before the 1985-86 season.
It became evident the Boston Celtics needed to beef up their bench after losing to the Los Angeles Lakers in the 1985 NBA Finals. They went out and did just that, bringing in former MVP and NBA champion Bill Walton.
The move was costly. They traded a first-round pick and Cedric Maxwell, a player who came up big when the stakes were high. The trade was painful for Celtics forward Kevin McHale, who was close to Maxwell. McHale quickly adjusted well to Walton, calling him the "most bought-in teammate you've ever seen in you've life."
Kevin McHale struggled with the trade of Cedric Maxwell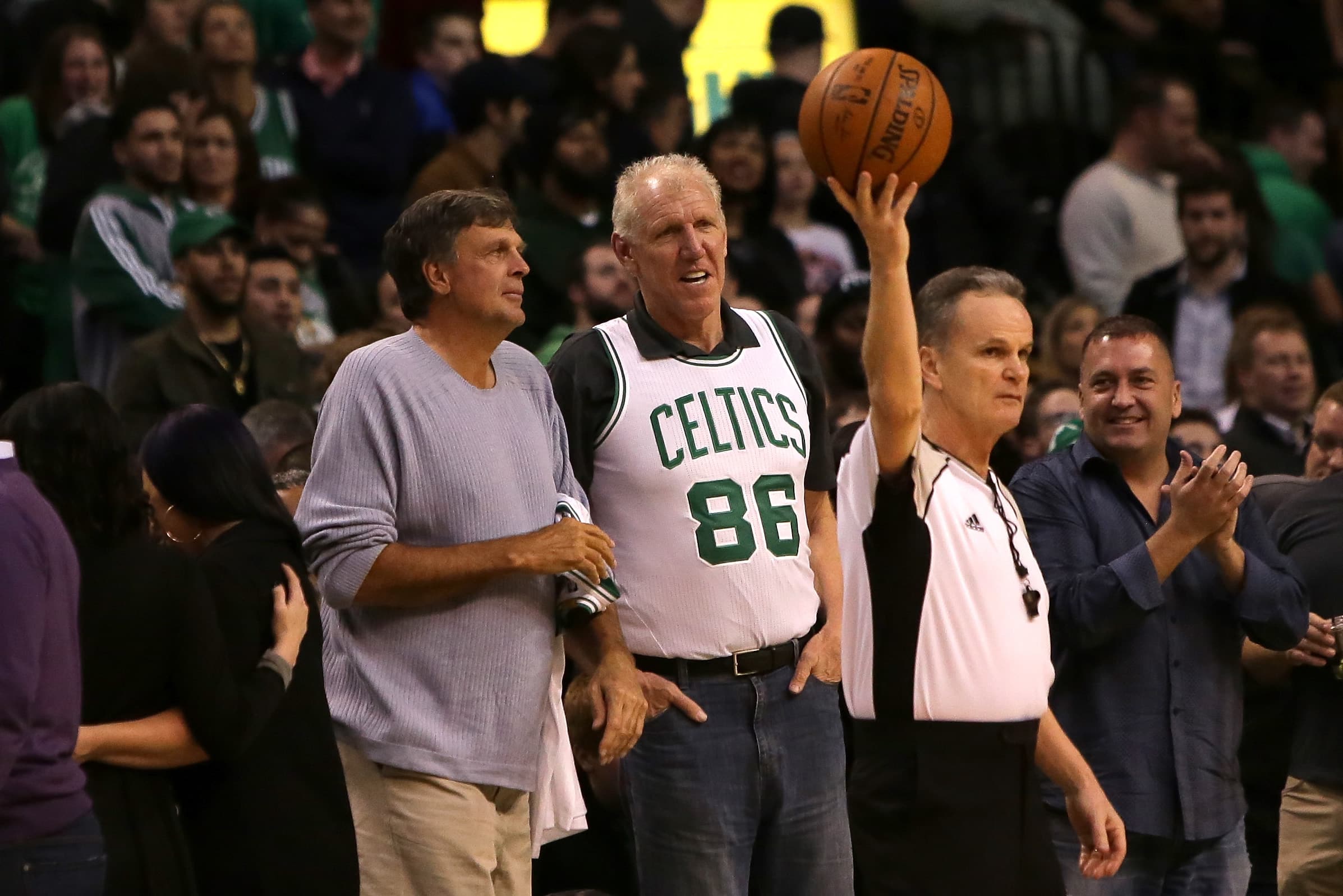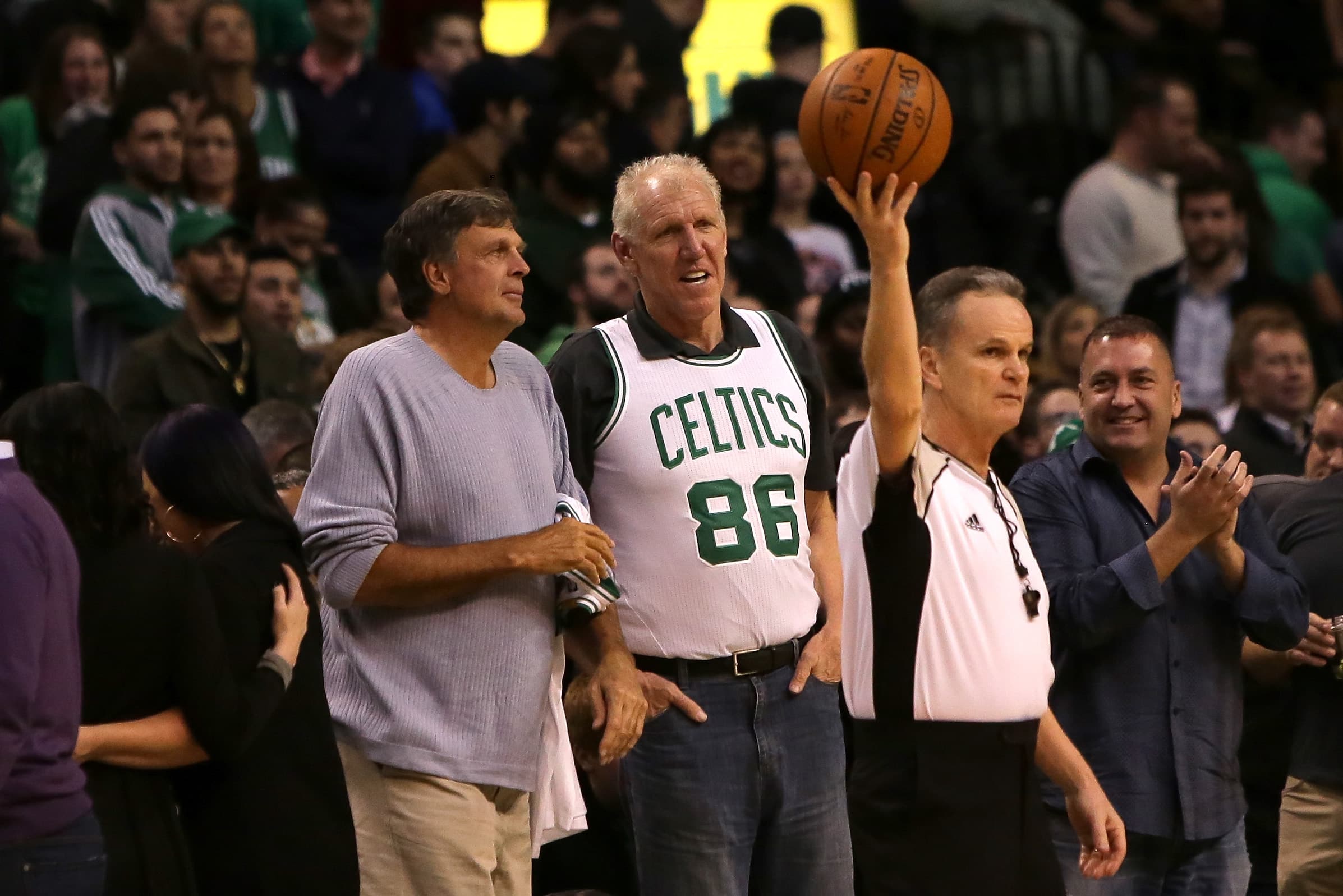 The Celtics faced the Lakers in the 1984 and 1985 Finals, winning in '84 and falling in '85. In the '84 series, the Lakers took control for the first three games. If not for a late steal by Gerald Henderson in Game 2, the Celtics likely would have entered Game 4 trailing 3-0.
Even in Game 4, the Lakers held a 76-70 lead in the third quarter before McHale helped the Celtics turn the momentum around. That's when McHale clotheslined Kurt Rambis, who was heading in for a layup. The hard foul caused both benches to clear. It triggered an altercation between Boston's Larry Bird and LA's Kareem Abdul-Jabbar. The Celtics rallied to tie the series and eventually outlasted the Lakers in seven games.
In '85, the Lakers, again, outplayed the Celtics. This time they finished the job. The Lakers got their revenge and made it sweeter by clinching the championship in Game 6 on Boston's home floor. The Celtics knew they needed some help to stay with the Lakers and made a move before the 1985-86 season.
The Celtics brought in oft-injured center Bill Walton but paid a high price. They sent a first-round pick and Maxwell to the Los Angeles Clippers. The move was risky for several reasons. Maxwell was the MVP of the 1981 NBA Finals, and he also led Boston in scoring in Game 7 of the '84 series with the Lakers. He always rose to the occasion when needed. Walton missed three full seasons because of injuries and only played in 60 games twice to that point.
McHale admitted he had a tough time when Maxwell left.
"Max is a very good friend of mine, so that was kind of hard," McHale said per NBC Sports Boston. "Max and I had condos next to each other, and I always loved Max. To this day, Cornbread's a great guy. We had won so many big games together. It was fun."
McHale labeled Walton the 'most bought-in teammate'
In Boston, Walton's role changed drastically. He played a few minutes per game, spelling McHale and Robert Parish. It suited him perfectly.
"It was a completely different role," Walton told former Celtics forward Brian Scalabrine in a 2020 video put out by the Boston Celtics. "I was only playing a few minutes a game. My basic role was to tell Larry what the schedule was and to make sure he knew what time the game started."
Walton appeared in more games (80) that 1985-86 season than he did in any other year. He played 19.3 minutes per game and averaged 7.6 points and 6.8 rebounds. The Celtics beat the Houston Rockets for the championship. Walton was named Sixth Man of the Year.
"They went out and got Bill," McHale said. "Bill, for some of us guys — Larry, myself, Danny (Ainge) — Bill was kind of a bigger-than-life guy.
"He's coming in, but you don't know if he's healthy or not. There are a lot of questions. Immediately, Bill is willing to do any role. He's 100 percent vested in trying to win a championship. That's all he talked about, winning. There's a joy about him playing basketball with a group of guys that can really play and get along. There's no agenda. We just want to win.
"Bill might have been the most bought-in teammate you've ever seen in your life. He was a hundred percent bought in right away. At first, I was like this guy can't be real. Where's the hippie dude?"
Have thoughts on this topic? Keep the conversation rolling in our comments section below.