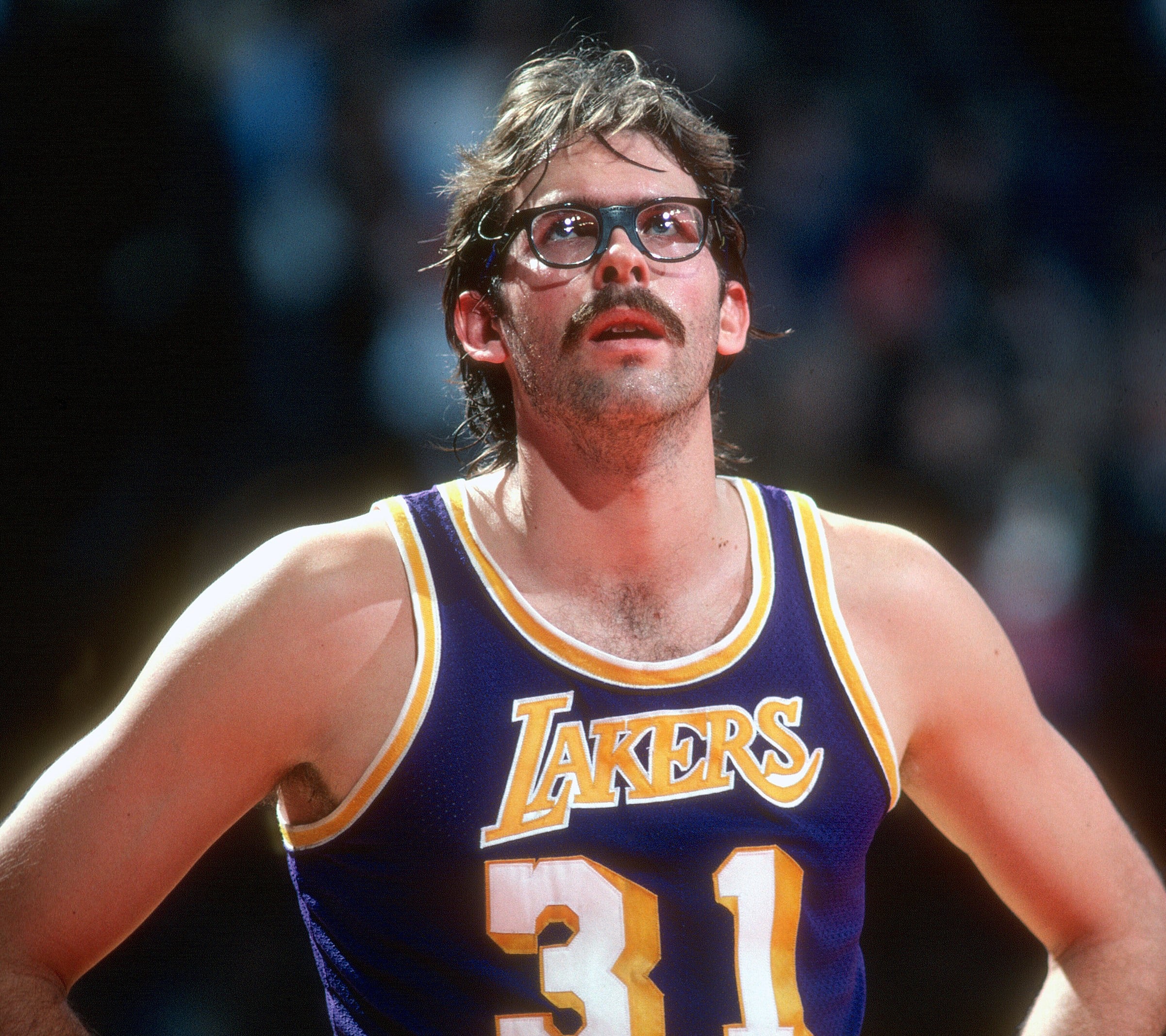 Kurt Rambis Admits His Iconic Glasses Stemmed From His Dad's Frustration, Not Style
Kurt Rambis had his own "Superman" fan club when he played for the Los Angeles Lakers.
Kurt Rambis wasn't sure he'd fit in with the Los Angeles Lakers. In fact, he never thought he'd make it in the NBA.
Instead, the man known more for his glasses than his basketball statistics spent 14 years in the league, winning four championships. Rambis recently admitted he never wore those black-rimmed glasses for style points. He said they were a product of his father's frustration.
Kurt Rambis fit in nicely with the Los Angeles Lakers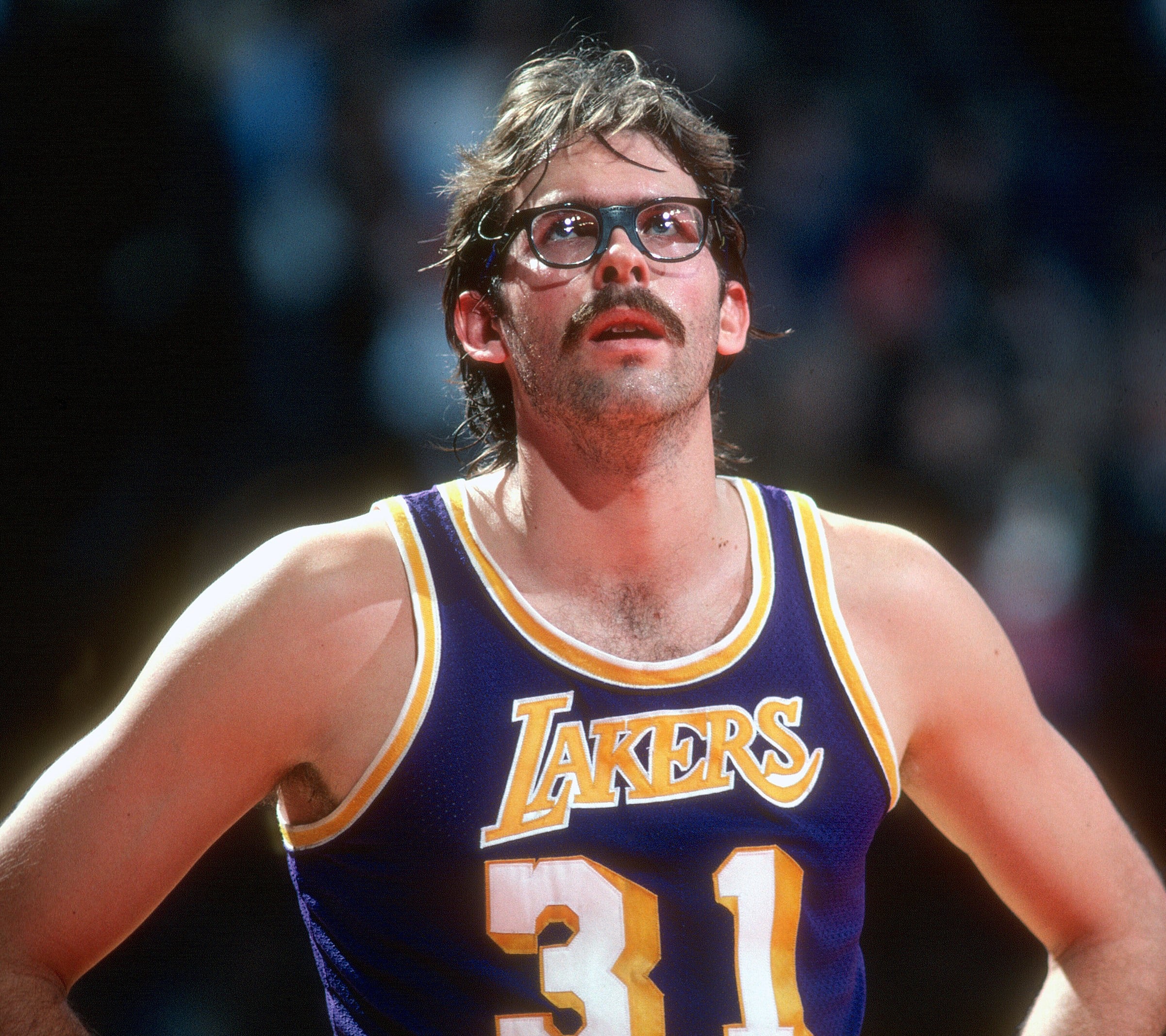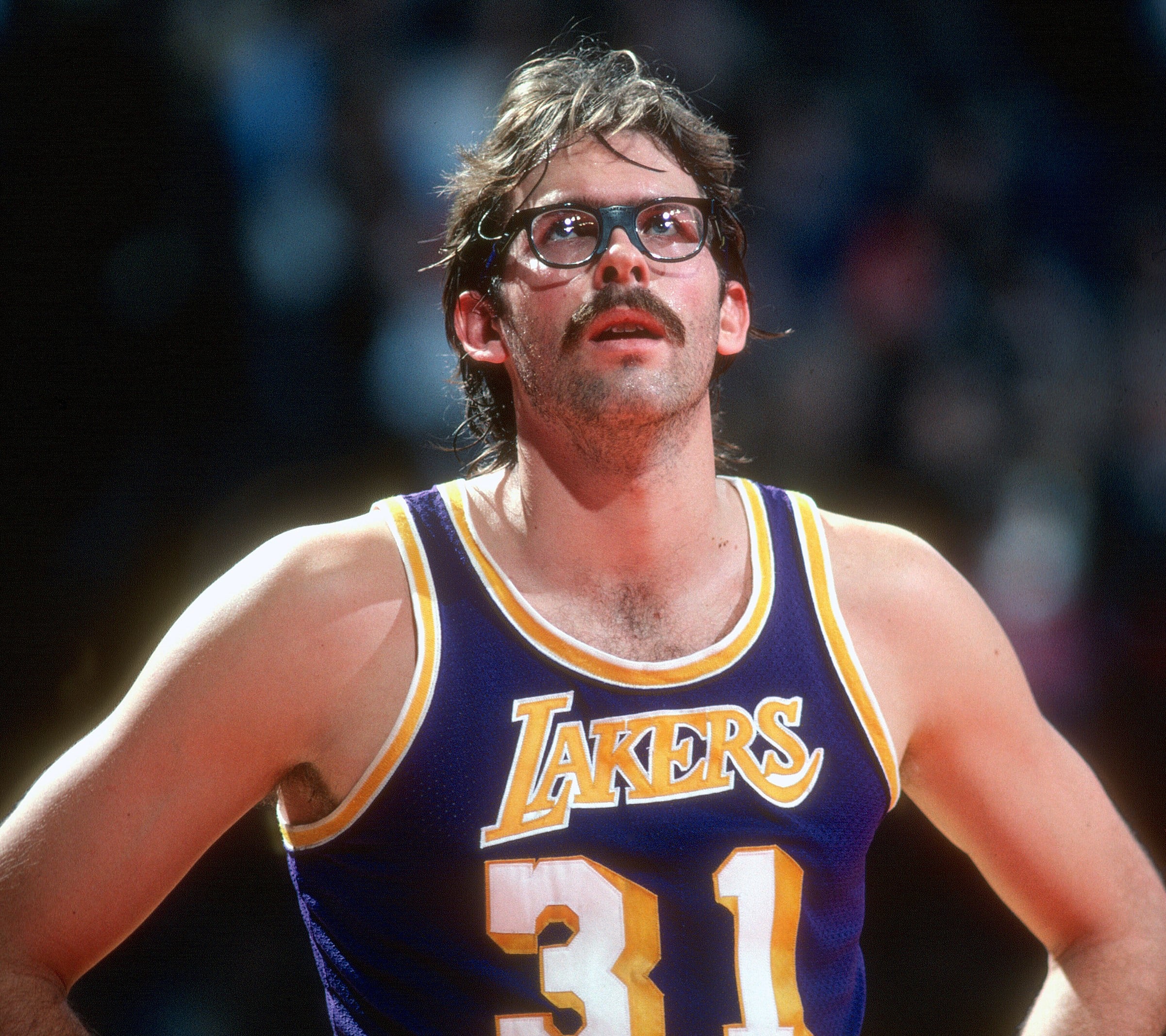 The New York Knicks selected Rambis in the third round of the 1980 NBA Draft. After the Knicks waived him before playing a game, Rambis played professionally in Greece, winning a championship in 1981. The Knicks re-signed him but then let him go again. The Lakers came calling, but Rambis was hesitant.
"I was asked by several Laker personnel to come down and try out with the Lakers," Rambis recalled on former teammate Byron Scott's Off the Dribble podcast. "I kept telling them no. That was the year they signed Mitch Kupchak to a 15-year deal. They had Jim Brewer on the team. They had Mark Landsberger, so why would you want me? So I kept saying no."
Eventually, he signed with LA and stood out like a sore thumb. With superstars like Magic Johnson and Kareem Abdul-Jabbar beginning the Showtime Lakers era, Rambis joined with his Clark Kent-type glasses and did the dirty work.
He said he felt no pressure to make the team, knowing he could always go back overseas. His job was to start the fast break with a rebound and let the others run the show.
"I figured I'd give the NBA one last shot," Rambis said. "I just focused on those areas. They wanted someone to defend, rebound, and outlet the ball."
Rambis, Magic, Abdul-Jabbar, Michael Cooper, and James Worthy all worked well together throughout the 1980s as the Lakers won five championships in the decade. They reached the NBA Finals every year except 1981 and 1986.
Rambis even had his own fan club
You didn't have to look far to see how popular Rambis was with the LA fans. They formed a "Superman" fan club along the courtside area, with fans sporting Rambis-like glasses.
Rambis recently spoke about those glasses. He said he never liked wearing them. He never put them on for style points. In fact, he admitted the only reason he wore them was because of his frustrated father.
"The black glasses that I wore were basically out of my dad's frustration," he recently said in a video by Garrett Leight. "I had other glasses that I wore, and I was playing football, basketball, baseball, wrestling. I needed the glasses to see, but I was constantly breaking them. My dad was always lugging me down to Gemco, a local retail store, to buy new glasses.
"He got so frustrated one day that he asked the optometrist if he had an unbreakable pair of glasses. The guy said, 'Funny that you ask. I just got these glasses in.'
"The temples folded out. There was a rubber piece on the nose. He would slam the frame on the ground, and they didn't break. My dad said perfect, grabbed them, put my prescription in them, slapped them on my face, and said, 'Here, you wear these all the time that you're playing sports.'
"It wasn't about style. It was about function, and it was about my dad not having to drive down to the local store and get me new glasses once a week."