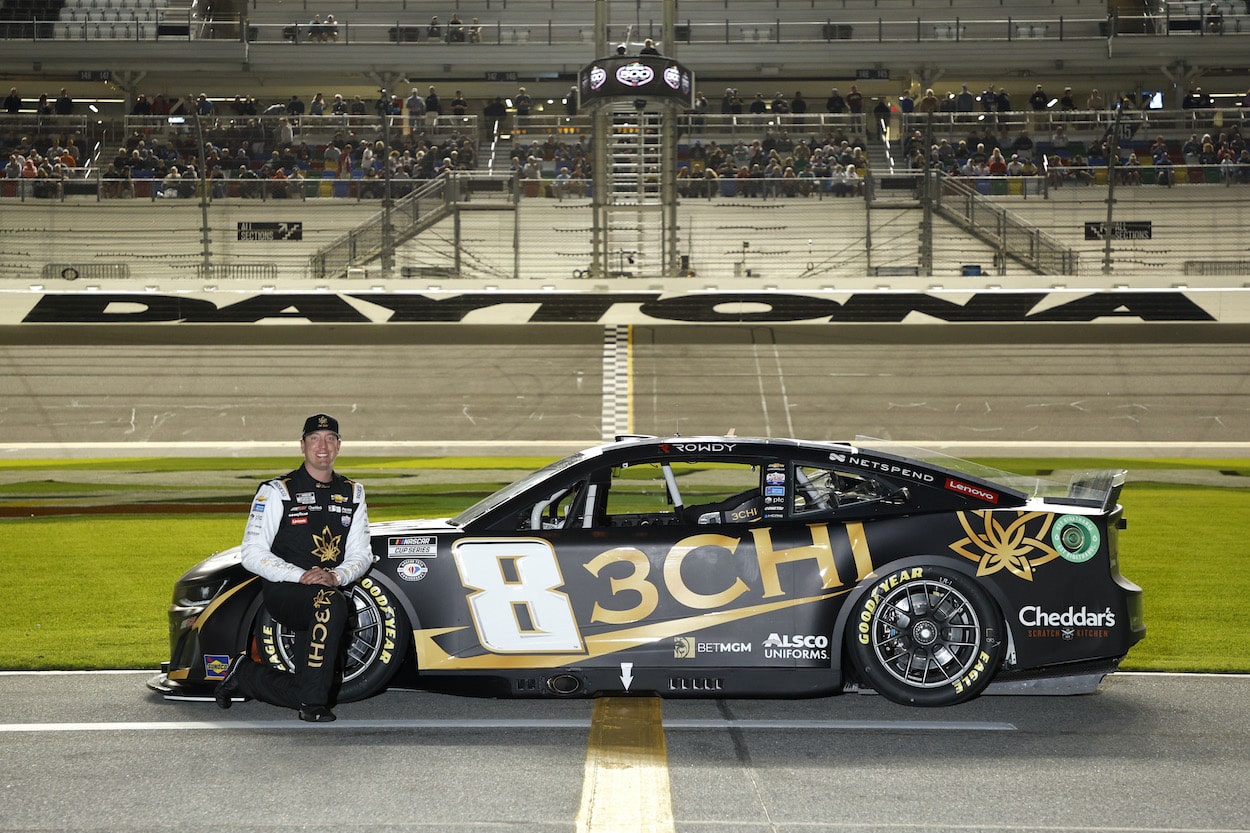 Kyle Busch Doesn't Sugarcoat What He Thinks About His Chances of Winning the Daytona 500 in His First Year With Richard Childress Racing
Kyle Busch met with the media before the Daytona 500 and didn't sugarcoat what he thinks about his chances of winning the race in his first season with Richard Childress Racing.
Kyle Busch is undoubtedly a first-ballot NASCAR Hall of Famer with an impressive resume that includes 60 Cup Series wins and a pair of championships. But one notable thing missing from his portfolio is a Daytona 500 win. 
With the 37-year-old moving to Richard Childress Racing in the offseason and an effective reset of his career, which has been a struggle recently with four wins in the last three seasons, could the transition to a new team help improve his chances of winning the Great American Race? The veteran driver didn't sugarcoat his thoughts when talking about that subject with reporters before the 2023 race.
Kyle Busch and his lack of success at Daytona
For the last 17 seasons, Kyle Busch has been like every other driver and entered the season-opening race at Daytona with hopes of winning the Harley J. Earl Trophy. He's come close.
In those 17 attempts, he has just five top-10 finishes. To start the 2008 season and his first with Joe Gibbs Racing, he scored his first top 10, finishing fourth. Three years later he finished eighth.
He went on a drought for several years, including missing the race in 2015 due to injury. The following year he scored his best finish to that point, earning a third-place finish.
In 2019 Busch recorded his best-ever finish on the sport's biggest stage when he finished runner-up to JGR teammate Denny Hamlin. He scored his most recent top-10 result last year when he finished sixth. 
Busch doesn't hide feelings about chances of winning Daytona 500
Since joining RCR, Busch has had a couple of separate unrelated sessions at Circuit of the Americas, where he's bonded with his new No. 8 team. The most recent appearance occurred last month for a Goodyear tire test. 
After the first day of testing ended, the two-time champion visited with reporters and was asked if his chances of winning the Daytona 500 were any better now that he's joined the new team and manufacturer, which has a lot more cars to work with during the race. 
"About as good as going and picking up a lottery ticket and winning the lottery," Busch said with a smile. "I think that's the same for everybody. It's just a matter of what all happens in the race. You want to be in the right position at the right time but honestly, I don't know if you want to be leading, or second or third when it comes to the last lap. It just depends on what's all going on."
Can't argue with his consistency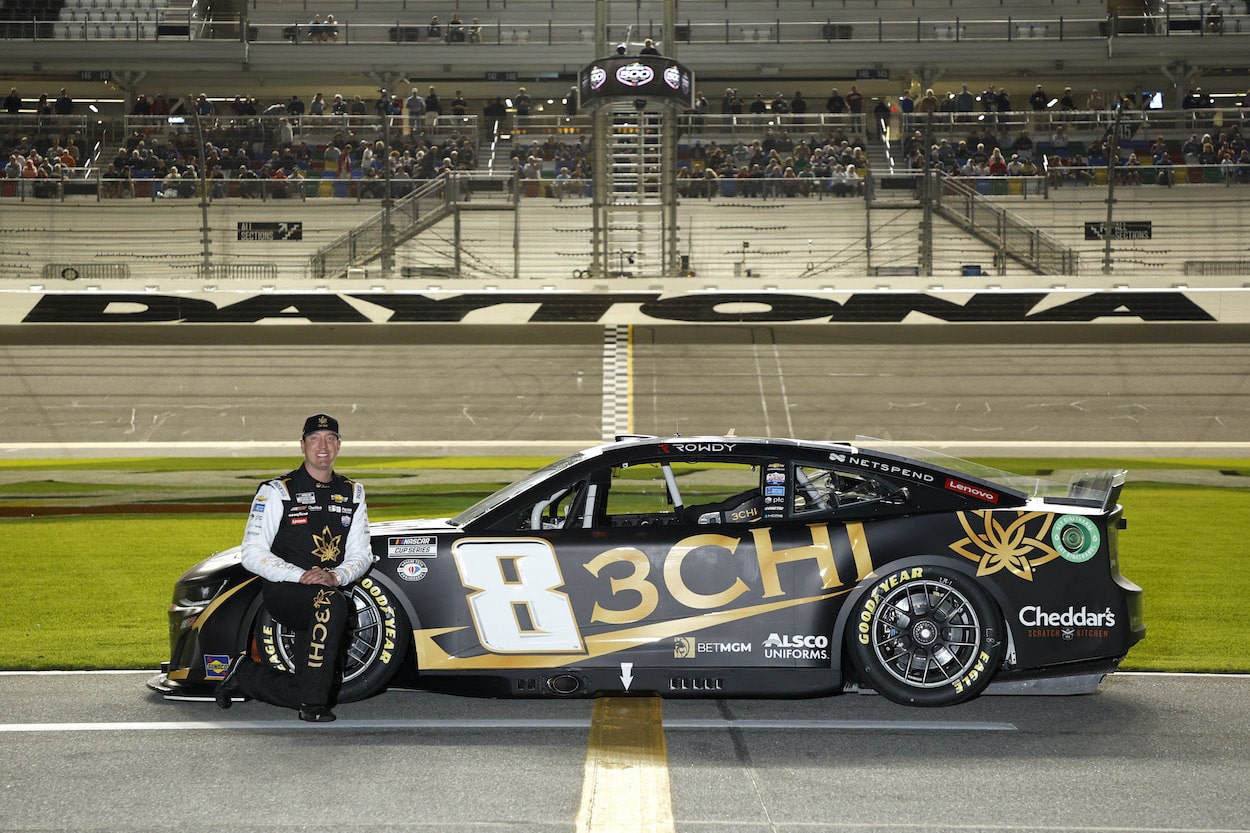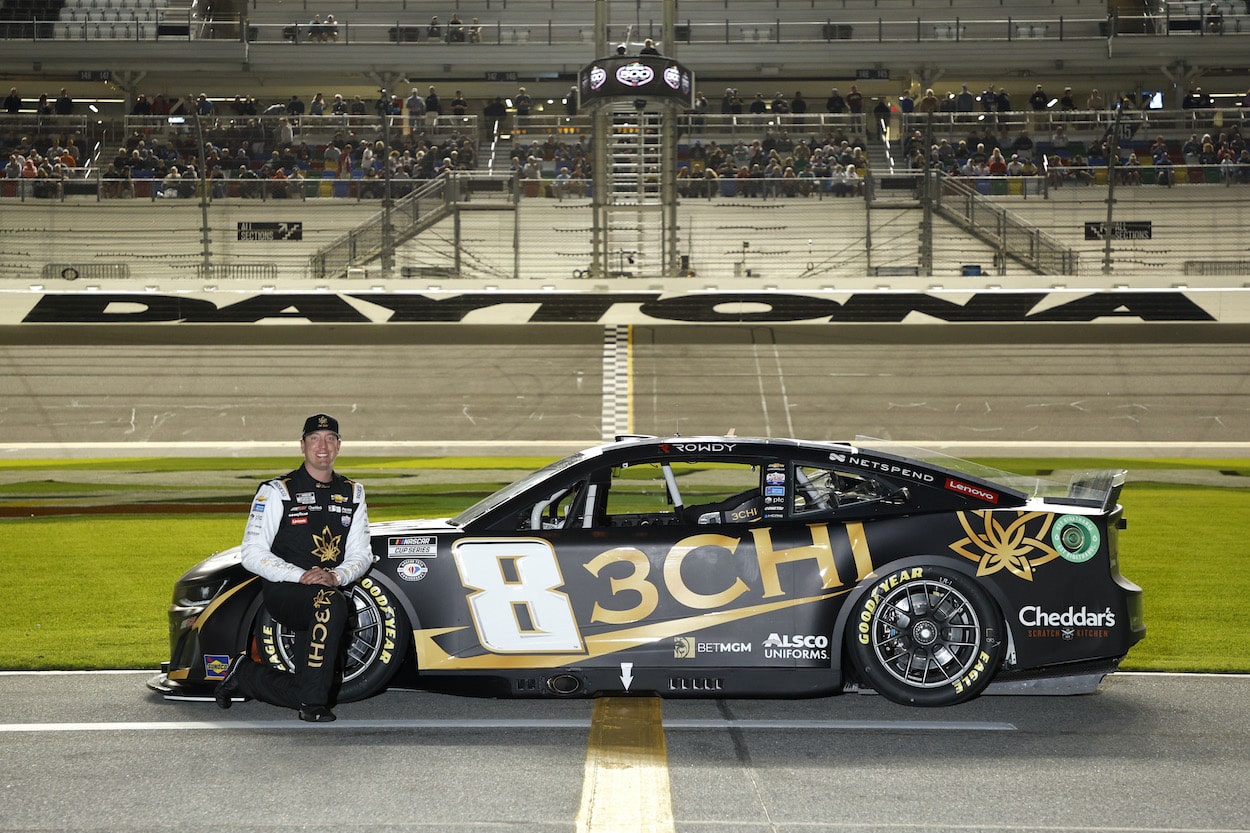 Those remarks were in January. The future Hall of Famer visited with reporters before the season-opening race this week in Daytona. Before his appearance, Powerball was announced as an official partner with NASCAR, and as part of that announcement, lottery tickets were left on the podium for anyone interested in grabbing one.
Right after Busch sat down, he picked one up, received a brief explanation of what it was, and was told he could take one if he wanted. 
"I have a better chance of winning that than the Daytona 500," he said, which drew a laugh from those in attendance.
Kyle Busch may not be consistent with his finishes in the sport's biggest race but no one can argue about his consistency with how he feels about his potential of winning it.