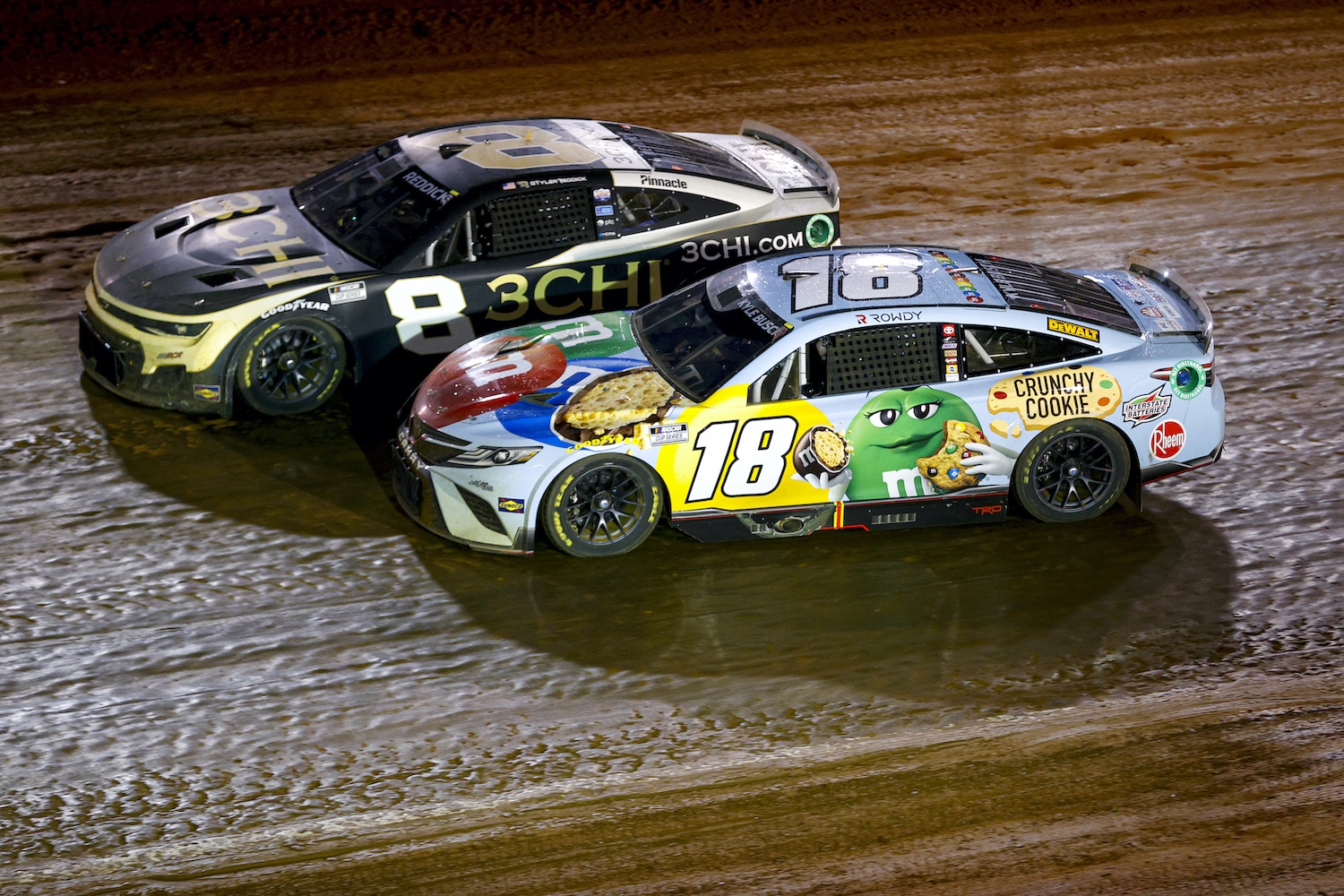 Tyler Reddick Addresses Potential Awkwardness Watching Kyle Busch Working With His Former No. 8 Team for the First Time
Tyler Reddick candidly addressed any potential awkwardness with Kyle Busch this week as the pair participated in a tire test at COTA.
Tyler Reddick was the first domino to fall last year when he announced his departure from Richard Childress Racing to 23XI Racing in 2024. Kyle Busch followed by leaving Joe Gibbs Racing, signing with RCR, and taking the vacated No. 8 seat. 
Drivers always talk about how hard it is to see another driver sitting in their seat. While technically not still his seat, it would make sense for Reddick to experience a feeling of uneasiness when seeing Busch working with his former crew chief and team for the first time in his old car. 
That first time happened this week at Circuit of the Americas when the pair joined Austin Cindric for a Goodyear tire test on the 3.41-mile road course. After their first-day testing session, the drivers visited with reporters, and the 27-year-old addressed the situation.   
Tyler Reddick replaced at RCR by Kyle Busch
Tyler Reddick shocked the NASCAR world last year when he unexpectedly announced after three years with RCR that he would be joining 23XI Racing in 2024. At the time, Kyle Busch was still in limbo about his future with JGR.
Following the Reddick announcement, Austin Dillon convinced his grandfather, despite his rocky history with Busch, to pursue the two-time Cup Series champion. He did, and it worked. 
Several months later, Busch and Childress joined together on stage at the NASCAR Hall of Fame to make it official, and it was revealed that the driver would take over the No. 8 car. That left Reddick without a ride, but, as we all know now, with the unplanned departure of Kyle's brother, Kurt, from the No. 45 at 23XI due to concussion issues, a seat became available to make the transition a year earlier.   
Reddick addresses potential awkwardness watching Busch in No. 8 car for first time
Tyler Reddick bluntly admitted in December that he was jealous of Kyle Busch at RCR and how the race team allowed the new driver to change the font on the No. 8. The pair haven't seen each other since those comments.
That changed his week when the pair were together at COTA for the first Goodyear tire test of 2023 and the first time the two drivers piloted their new cars with their new teams. Following the first day of testing, each visited with the media. Reddick was asked about the awkwardness level of seeing Busch with his former team and if the pair had had a chance to talk about it.
"We talked about it a while ago, but you get in the offseason and kind of get focused on what lies ahead, and you take some time off to spend time with family," Reddick said. "Me and (former crew chief) Randall (Burnett) have bumped into each other a few places. Nate Troupe on that team got married in the offseason. There were a couple of other things going on, so we got to see each other a few times. 
"Yeah, here we are testing, you would think from the outside looking in there'd be time to run into each other and talk and do all of those sort of things, but for us, we got here today, and just from 7 am until now we've been digging on the race car, making changes, trying to learn as much as we can. There's not a lot of down time really." 
Who fares better in 2023?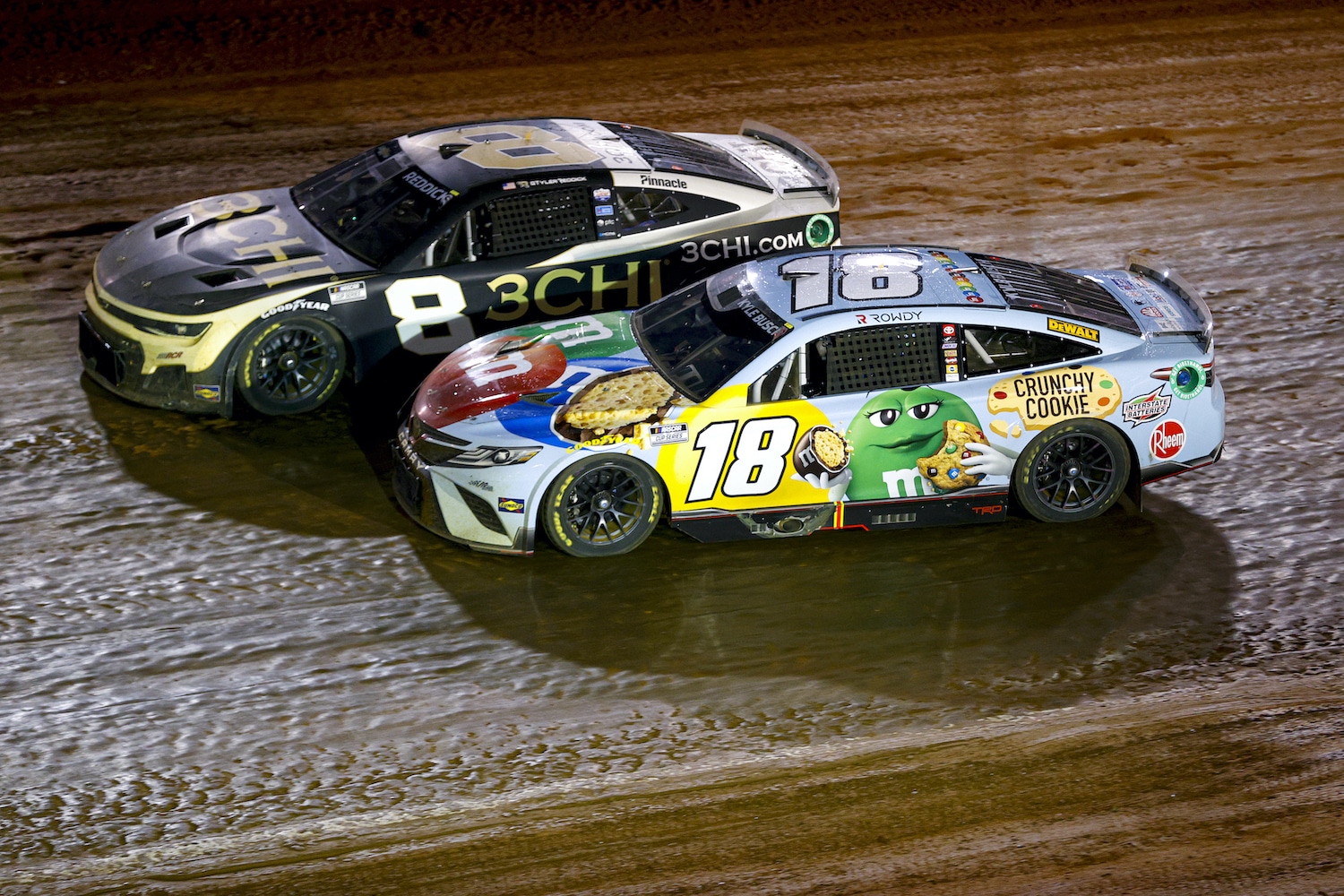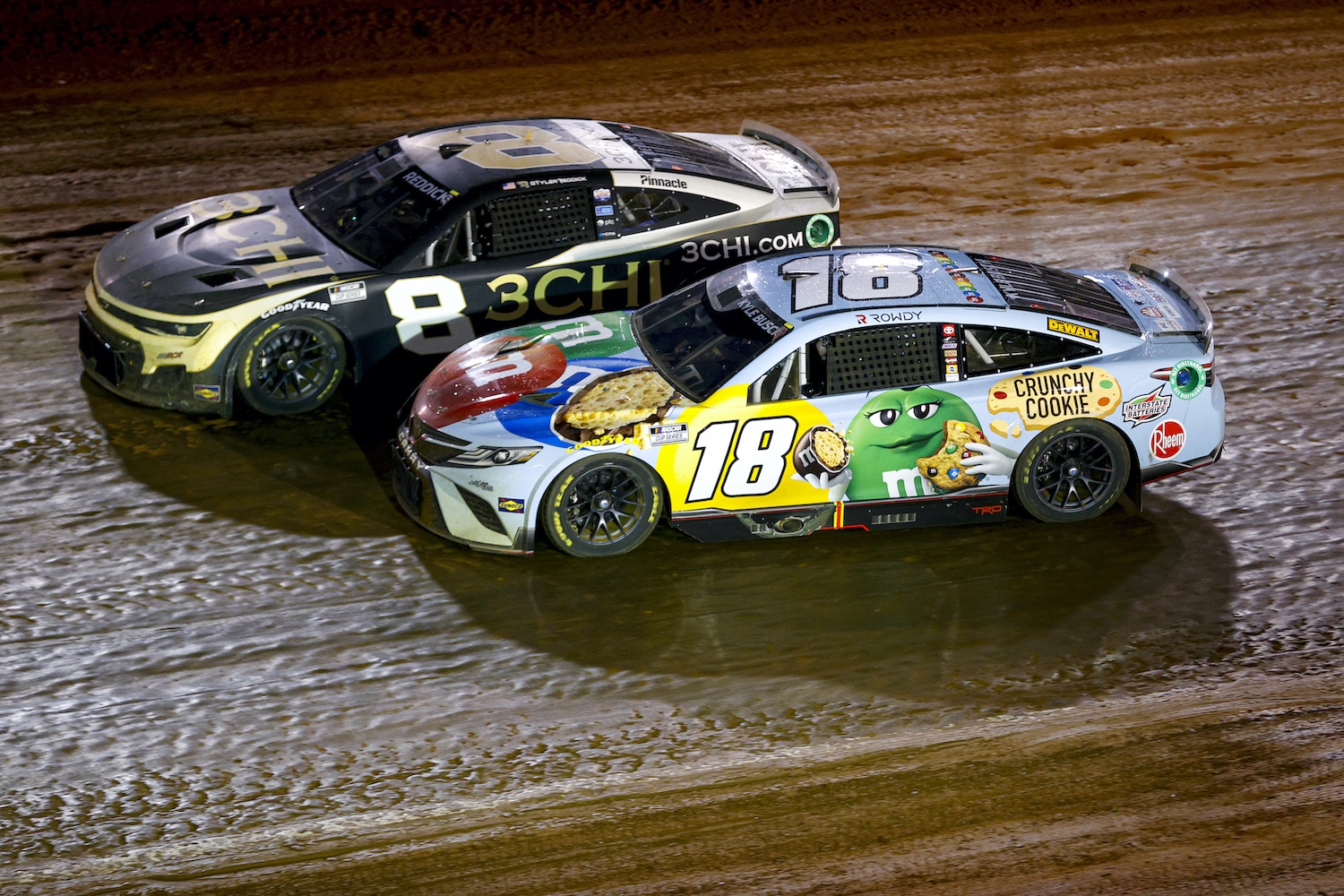 Since both drivers announced they were headed to new teams in 2023, there's been considerable speculation about who would benefit more from the respective moves.
For Reddick, he walked away from a team that helped him not only earn his first-ever Cup Series win in 2022 at Road America but followed it up with a couple more victories on the Indy road course and Texas. He's now in the No. 45 car at 23XI that recorded two combined wins between Kurt Busch and Bubba Wallace. Most pundits expect Reddick will only improve on that performance and possibly top his personal best from last year.    
Busch, who won once last season, and it ironically enough came at the expense of Reddick on the Bristol dirt, will receive the same equipment and crew that produced those three wins in 2022. But the 37-year-old has struggled recently to the tune of four wins in the past three years. 
It's not out of the question that Busch could carry that momentum built last year with the No. 8 team into 2023. A new team, a new manufacturer, and a fresh new mindset could be just what the doctor ordered for Rowdy to turn around his slump of the last three seasons and make multiple trips to Victory Lane.