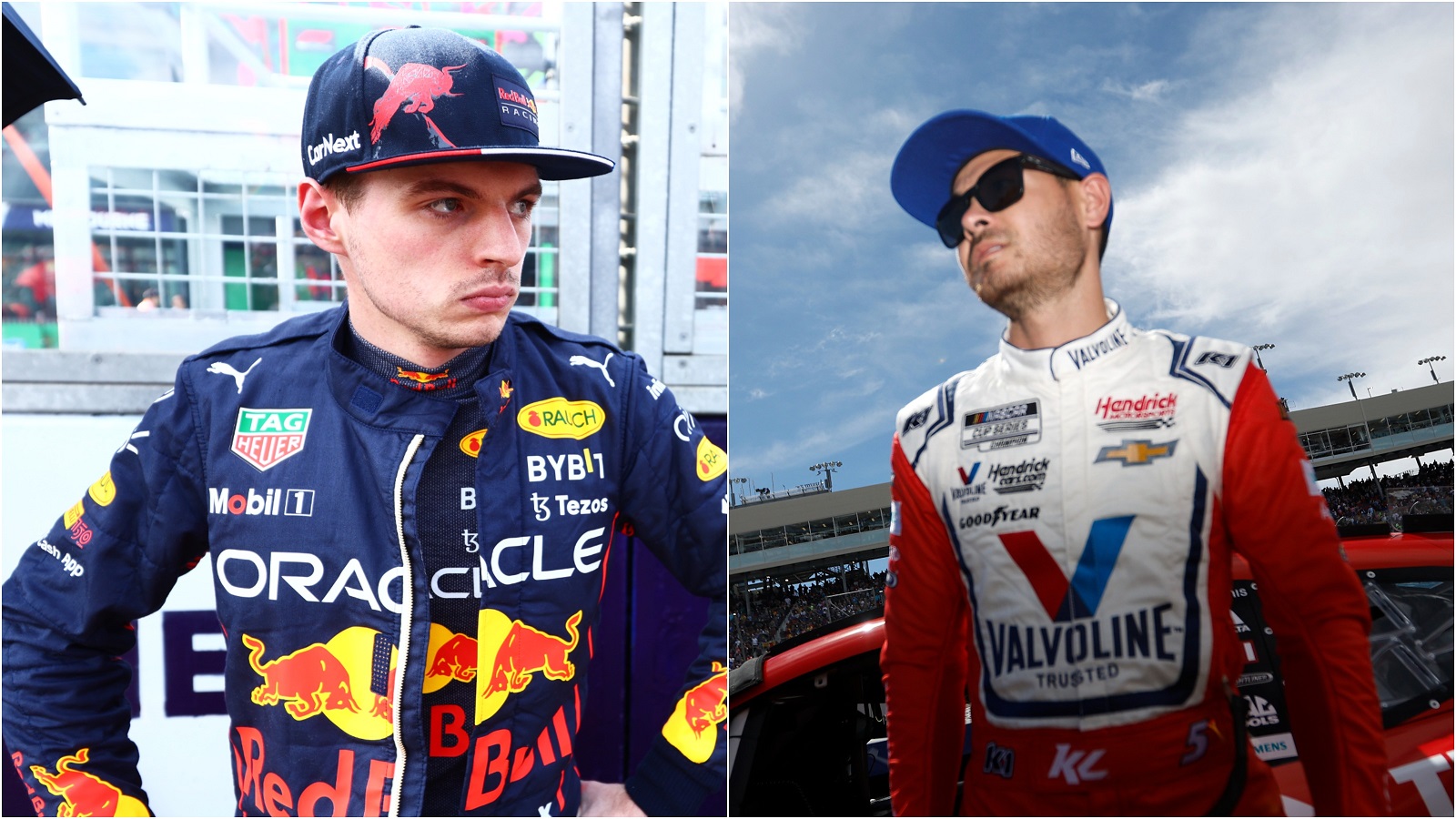 Kyle Larson and Max Verstappen Have Faced Similar Challenges Since NASCAR and Formula 1 Made Crucial Changes
Defending champions Max Verstappen of Formula 1 and Kyle Larson of NASCAR are both having a rough go of it early in the 2022 racing season.
For all the differences that fans cite in choosing one over the other, NASCAR and Formula 1 suddenly have a lot in common, highlighted by Kyle Larson, Max Verstappen, and their respective teams.
While Hendrick Motorsports and Red Bull Racing remain at or near the top of the field, they are doing so without last season's breakout performers, Kyle Larson and Max Verstappen, carrying the load in the early going while fresh faces emerge atop the respective motorsports circuits.
Major changes in the cars in which Kyle Larson and Max Verstappen won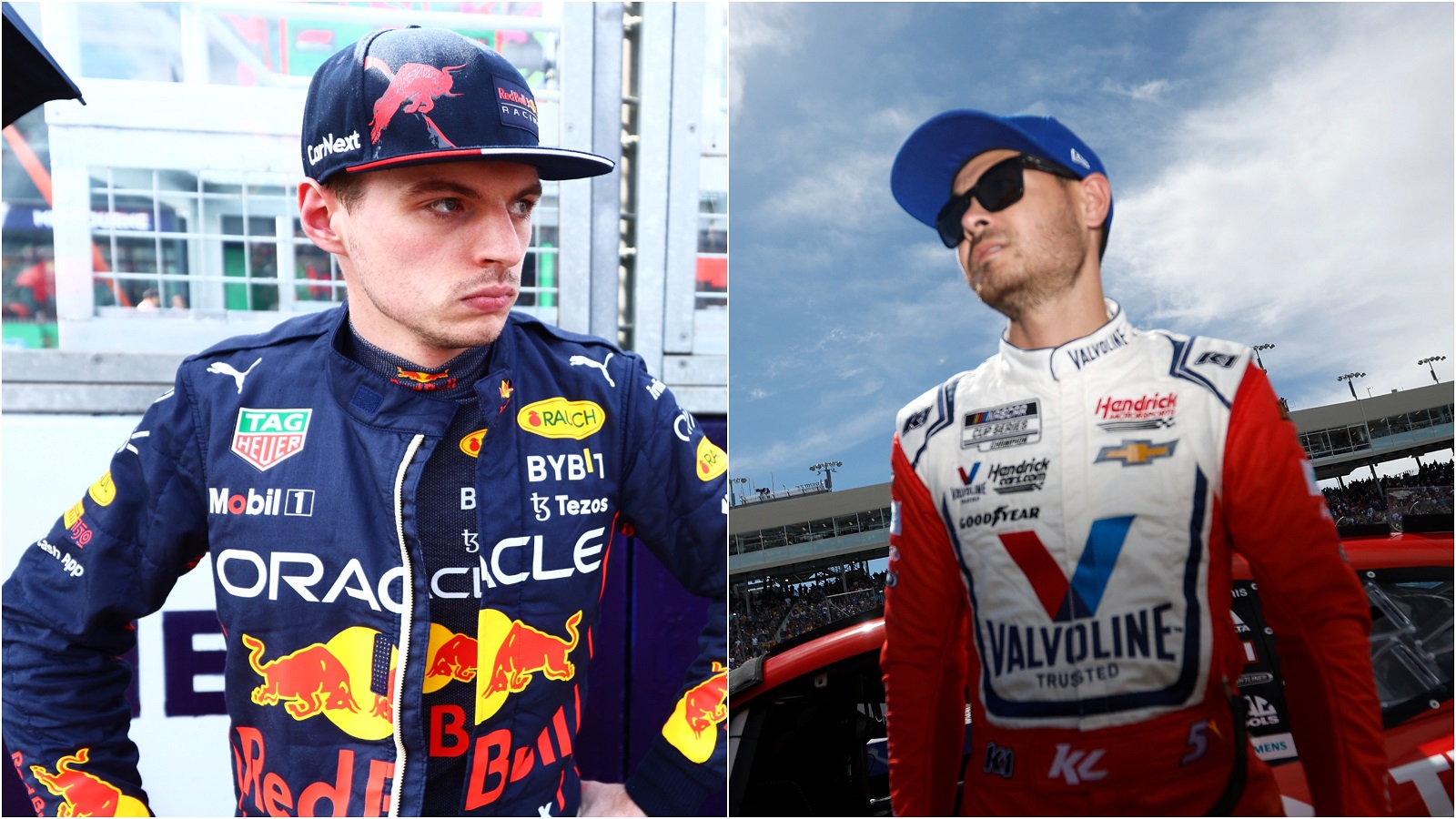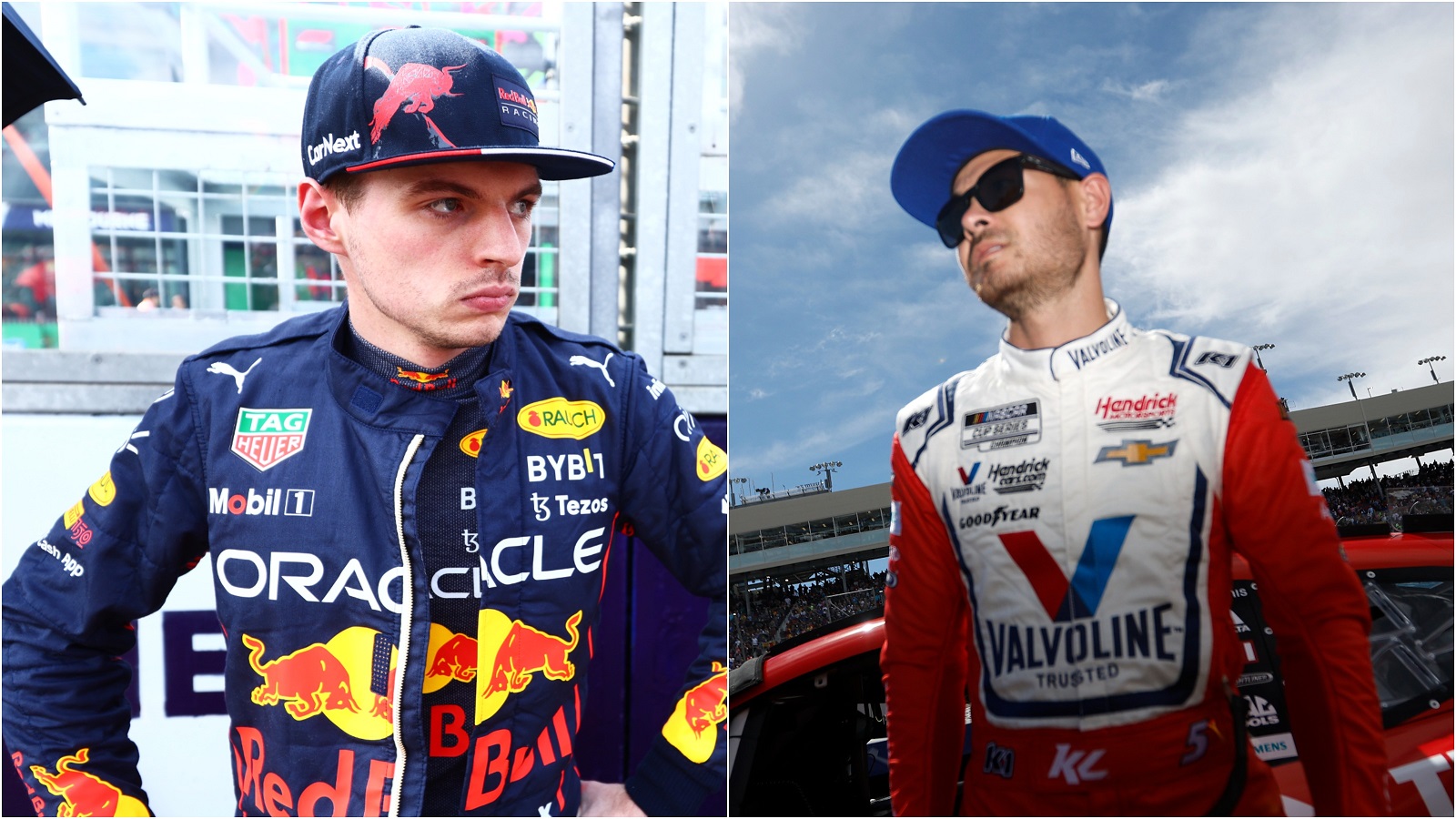 Without a doubt, Kyle Larson and Max Verstappen were breakout performers in auto racing a year ago, and both began the new season as subjects of considerable attention as fans were curious about how they would handle change.
Larson won 10 NASCAR Cup Series races and the championship for the first time, coming all the way back from a nearly season-long suspension to drive for Hendrick Motorsports, the winningest organization in the circuit's top level. Competing for Red Bull Racing, which has been climbing for years to challenge the dominance of Mercedes, Verstappen won 10 Formula 1 races to topple four-time defending champion Lewis Hamilton as the titlist.
However, the offseason brought change. NASCAR completely discarded its existing model to introduce the Next Gen car, built sturdier and with more grip from bigger tires, and powered by engines calibrated to new horsepower standards.
The Formula 1 changes were not as drastic but were still significant. F1 re-engineered the front and rear wings to completely alter the effects of airflow on the car and on competitors driving in the wake. It has required extensive experimentation by the 10 racing organizations.
Additionally, the shape of the new floor creates more downforce and dissipates airflow that previously hindered close-following cars. The 13-inch wheels are out and 18-inch rims are in.
Kyle Larson and Max Verstappen have faced similar challenges in 2022
The new season has not gone as well for Kyle Larson and Max Verstappen as the racing stars would like, though the NASCAR champ likely feels better about his situation.
Larson has won once in eight races, which isn't much of a concern since he didn't score his second victory a season ago until the 15th race. However, Larson has not run nearly as competitively as in his first season with Hendrick Motorsports. He finished in the top 10 six times by this juncture a year ago, but he has done so only three times this year and sits 13th in points. That puts him behind teammates Chase Elliott, William Byron, and Alex Bowman.
Verstappen's predicament is more serious. At a time when the storied Ferrari team has clearly figured out the aerodynamics of the new Formula 1 car, Verstappen's Red Bull team has somehow mucked up the power system. The Red Bull cars of Verstappen and teammate Sergio Perez each died on the track in the late stages of the season-opening Bahrain Grand Prix.
It happened again to Verstappen on Sunday at the Australian Grand Prix, and he now sits sixth in points. He even trails Lewis Hamilton, whose Mercedes team was thought to be struggling even more after two rounds of on-track testing preceding the season.
Different names are emerging in NASCAR and Formula 1
While Kyle Larson and Max Verstappen seek to regain the form that carried them to championships in the NASCAR Cup Series and Formula 1, respectively, other names have emerged in the 2022 season.
As noted, Larson is fourth on his own team in Cup Series points. Leading the way at Hendrick Motorsports is Chase Elliott, the 2020 series champion who currently sits atop the points list despite being the only winless team member. William Byron scored a victory in the Camping World Truck Series on Thursday and then won his second Cup Series race of the season on Saturday at Martinsville. Byron has already led more laps this season than he did in all of 2021, when he scored 20 top-10 finishes.
Meanwhile, Verstappen's teammate is carrying the load for Red Bull Racing. Sergio Perez is fourth in Formula 1 points through three races, though the buzz has been about the Ferrari duo of Charles LeClerc and Carlos Sainz. In a further changing of the guard, Mercedes newcomer George Russell is second to two-time winner Leclerc in points and leads teammate Lewis Hamilton, 37-28.
All stats courtesy of Racing Reference.