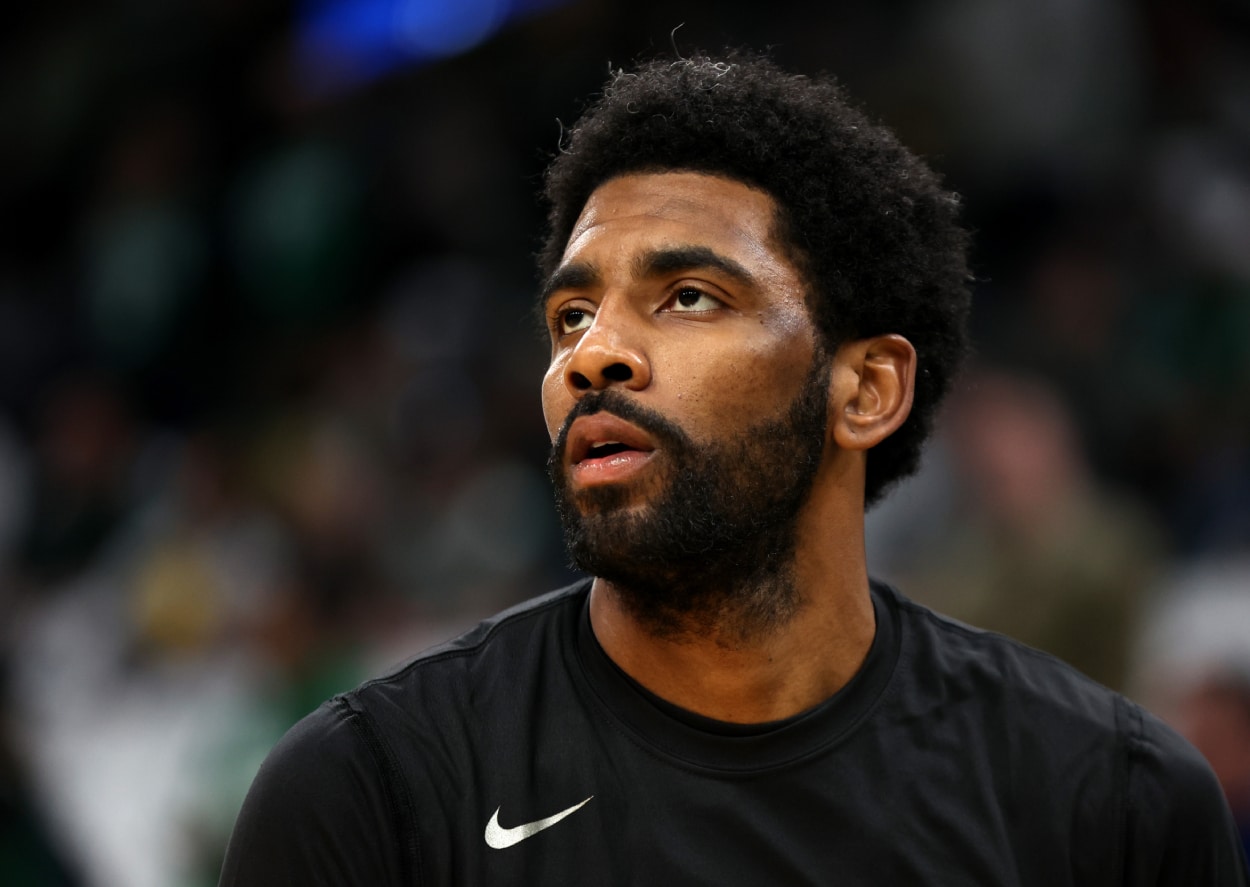 Kyrie Irving Gets Called out by Former Teammate Kendrick Perkins Amid Nets Drama
Kyrie Irving could potentially leave the Brooklyn Nets after just three drama-filled seasons. His former teammate, Kendrick Perkins, recently had a lot to say about Irving's situation.
Do you know the famous Michael Jackson eating popcorn GIF? That's how I feel while keeping up with this Kyrie Irving-Brooklyn Nets saga.
Irving could be on his way to a new NBA team after just three short drama-filled seasons in Brooklyn. And the guard has even reportedly given the Nets a list of places he would like to go via sign-and-trade in the case of his departure.
However, the seven-time All-Star's former teammate, Kendrick Perkins, isn't a fan of him presenting his team with that list. Perkins recently called Irving out during an appearance on ESPN.
Kendrick Perkins slammed Kyrie Irving amid trade/free-agency rumors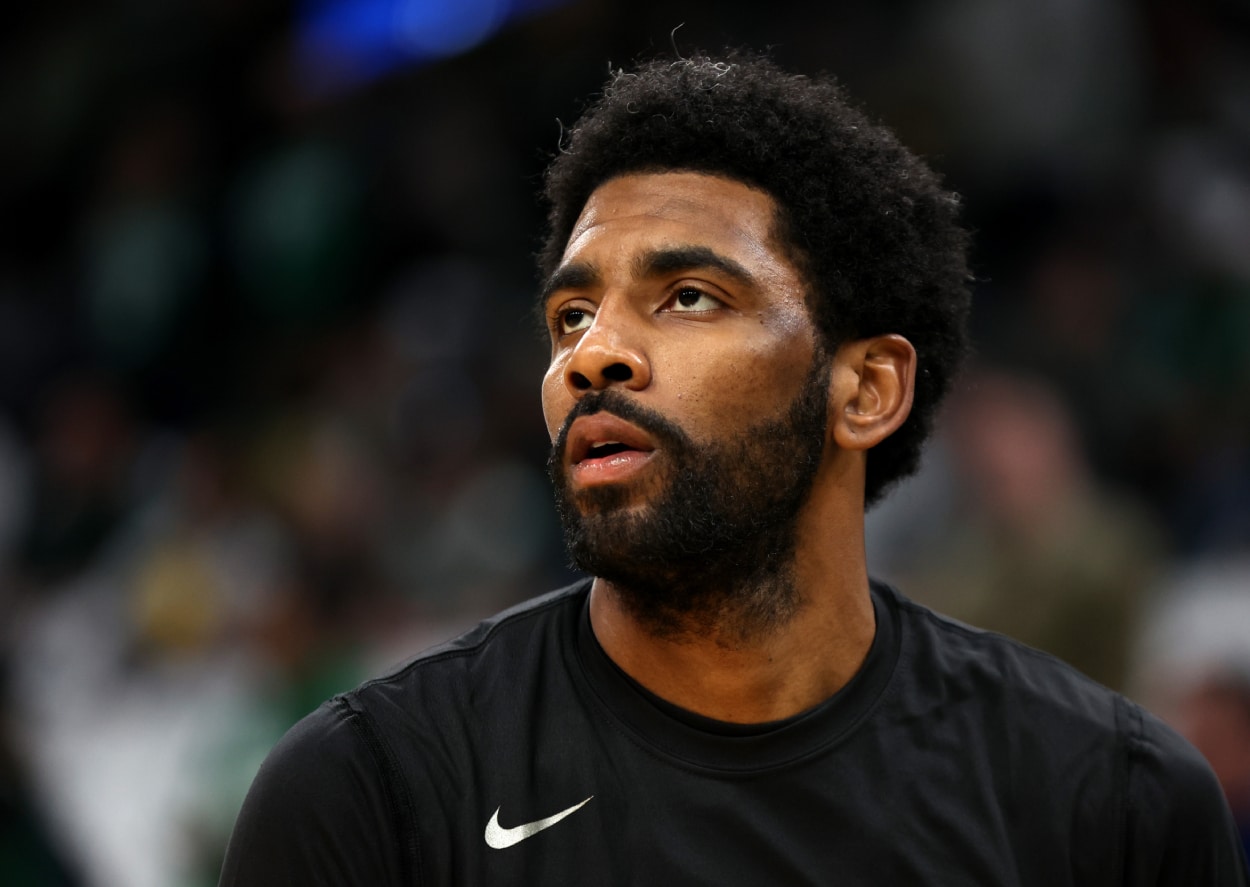 Due to a snag in his conversations with the Nets, Kyrie Irving could soon be on the fourth squad of his career. ESPN's Adrian Wojnarowski even reported that Irving has given Brooklyn a list of teams he'd like to go to if he were to leave via sign-and-trade.
Irving has a player option for next season. He can opt out and become an unrestricted free agent, or he can pick it up. In that latter scenario, the 2016 NBA champion with the Cleveland Cavaliers would either stay with the Nets or go to another team via trade.
Kendrick Perkins – Irving's former teammate in Cleveland during the 2014-15 campaign – thinks it's ridiculous that Kyrie, who has missed 120-plus games in three seasons with the Nets for reasons not exclusive to injuries, feels it's OK to give them a list.
"How can Kyrie Irving have the audacity to have a wish list?" Perkins said on the June 24 episode of NBA Today. "How can you present an organization that you have been disrespectful to since the time you have arrived? Not showing up to practice, not sending out a text or giving people a phone call, disrespecting your head coach, disrespecting your teammates at times."
Irving only appeared in 29 regular-season games for the Nets this past season due to the New York City COVID-19 vaccine mandate.
Perkins said the right thing for Irving to do is to stay with the Nets. However, he thinks the 30-year-old would have more success next to LeBron James on the Los Angeles Lakers, with whom he won a title on the Cavs.
"We haven't really seen Kyrie Irving play consistent elite basketball at a high level for an expanded period of time since playing alongside LeBron James," Perkins said.
Irving is one of the NBA's best players, but his unreliability makes it difficult for any team to want to commit to him. He has until June 29 to pick up his player option, but even if he does that, he could still be on the move via trade.
Who knows, perhaps Irving will be on the Lakers by this time next week.
Get your popcorn ready; the coming days will be some of this offseason's most entertaining.