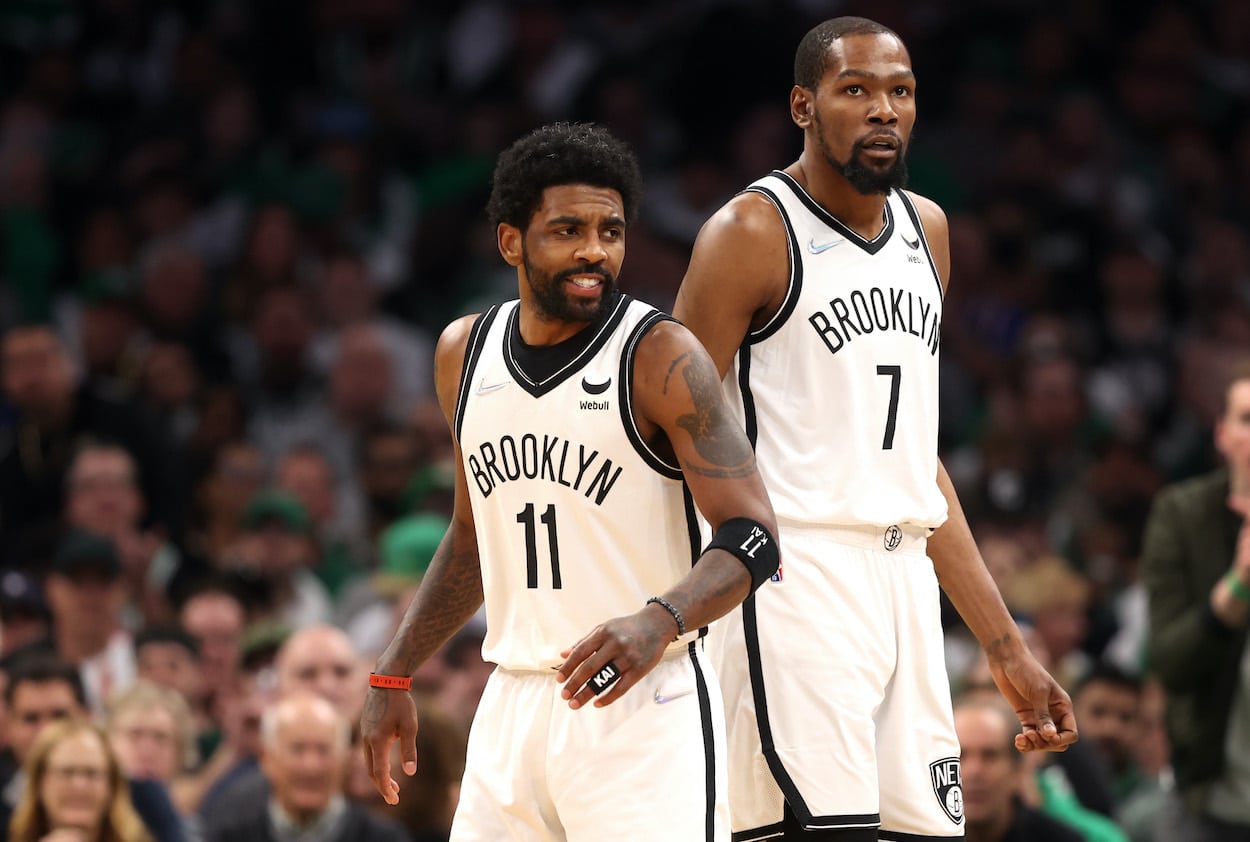 Kyrie Irving Expertly Pump Fakes the NBA and Makes $37 Million Decision to Remain With Nets
Kyrie Irving is officially returning to the Nets for the 2022-23 season.
For the last few days, reports and rumors have been swirling about Kyrie Irving wanting to move on from Kevin Durant and the Brooklyn Nets. By Monday afternoon, it seemed more than likely that Irving was going to end up with the Los Angeles Lakers, Los Angeles Clippers, or New York Knicks.
Well, so much for that.
In a surprising twist, Irving opted into his $37 million player option for the 2022-23 season, and the Nets will now run it back for at least one more year.
Kyrie Irving pump fakes the NBA and signs $37 million player option with Nets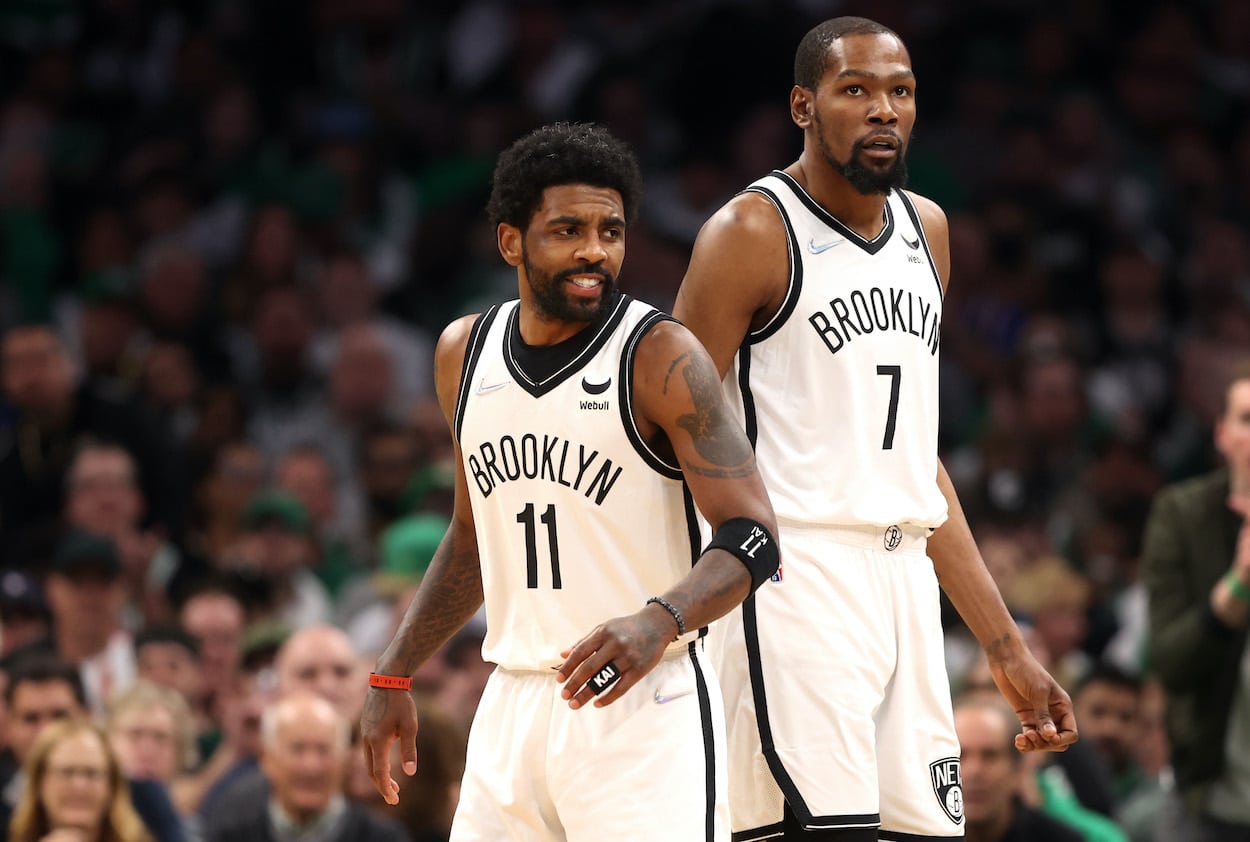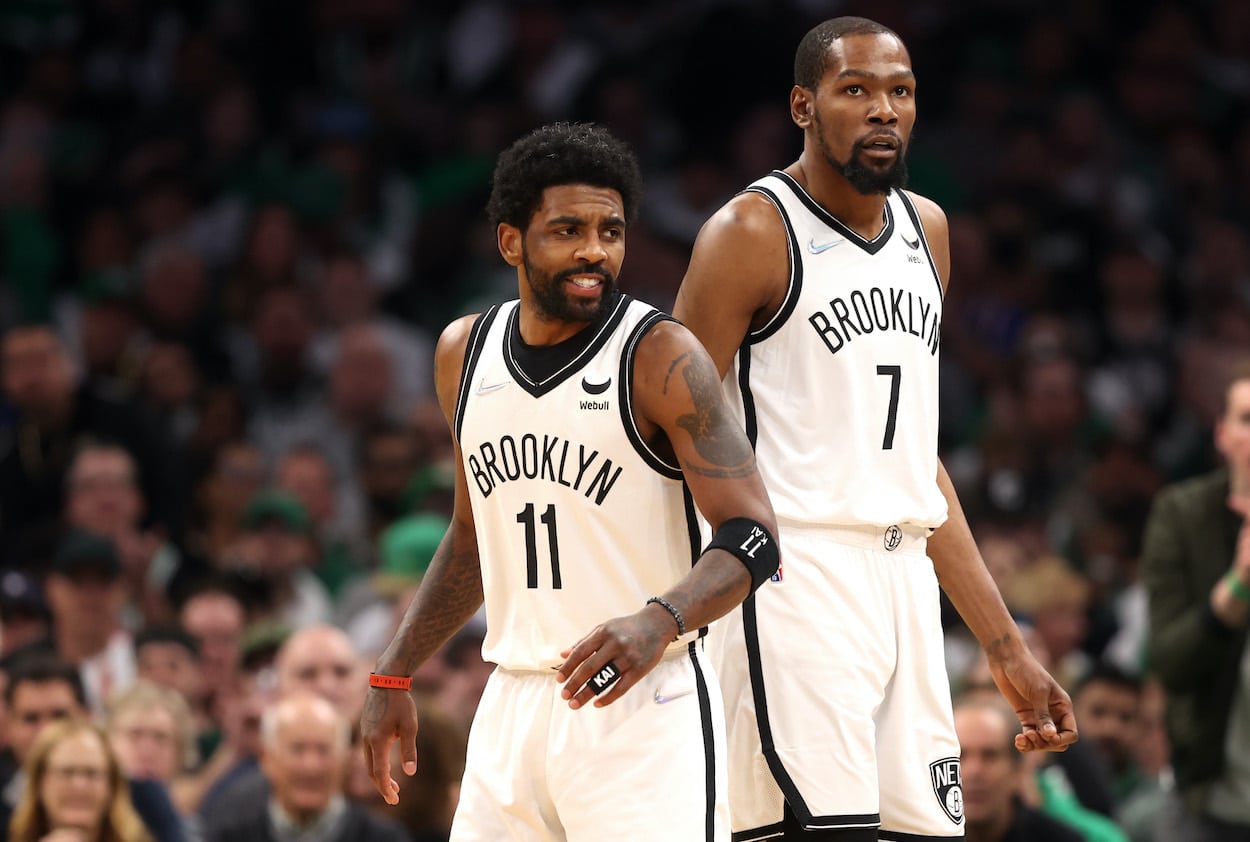 Rumors are fun to talk about online, but many of them don't hold any water at the end of the day. That's exactly what we saw with Irving, as the rumors about him wanting to orchestrate a sign-and-trade to the Lakers, Clippers, or Knicks turned out to be just rumors and nothing more.
On Monday afternoon, Shams Charania of The Athletic reported that Irving has opted into his $37 million player option for the 2022-23 season. Irving and Durant, who have only won one playoff series together in three years with the Nets, will stay in Brooklyn for at least one more season with the hopes of winning a title together.
"Normal people keep the world going, but those who dare to be different lead us into tomorrow," Irving told The Athletic. "I've made my decision to opt in. See you in the fall."
This news comes as a bit of a surprise to anyone who's been following the Irving saga over the last few days. Not only did Charania report last week that contract talks between Irving and the Nets had gone stagnant, but Irving himself recently refused to answer a question about his future in Brooklyn.
It seemed as if the relationship between the two sides had deteriorated to the point of no return, but that turned out not to be the case.
With Irving and Durant leading the charge, and Ben Simmons and Joe Harris set to return from injury, the Nets will have championship expectations heading into the 2022-23 season. Can they put all the drama aside and finally live up to those expectations? Only time will tell.
Like Sportscasting on Facebook. Follow us on Twitter @sportscasting19.