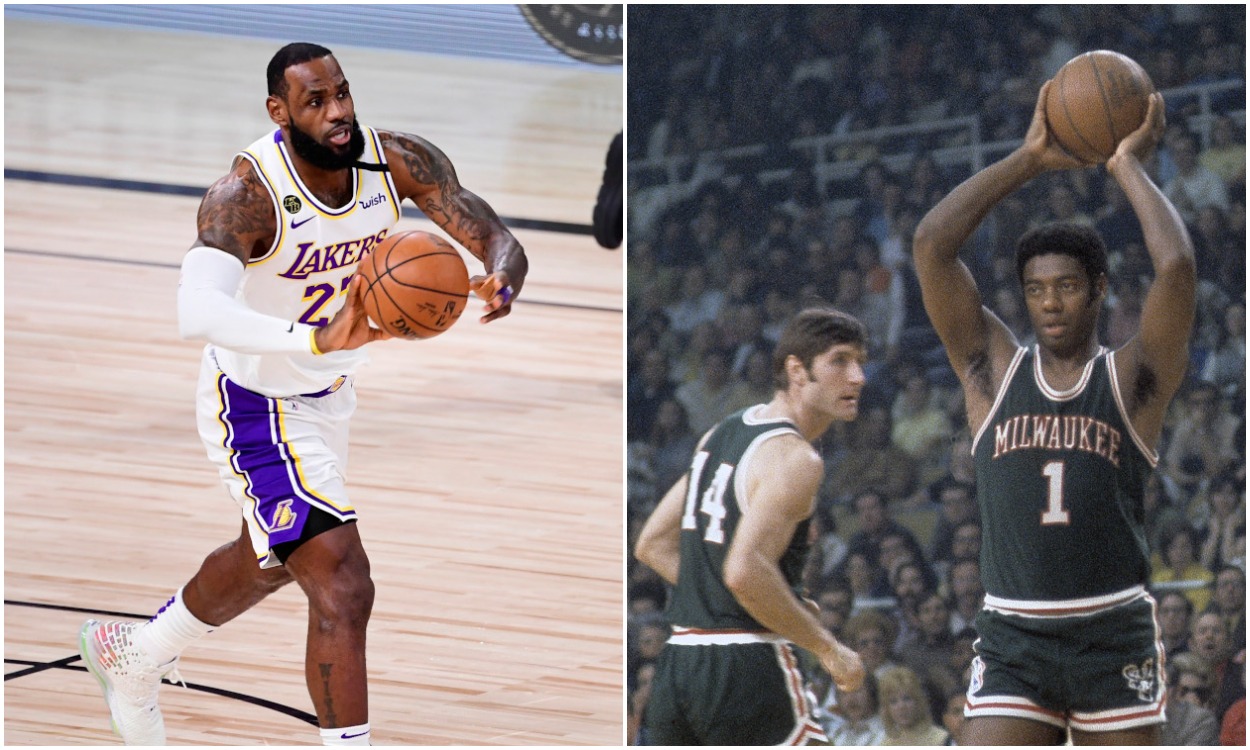 Former Lakers Trainer Skips the Michael Jordan Comparisons When Talking About LeBron James
Former Lakers trainer Gary Vitti made an unusual comparison when looking at LeBron James, calling him a bigger version of Hall of Famer Oscar Robertson.
Superstar LeBron James often draws comparisons to Michael Jordan in the never-ending (and quite exhausting) GOAT debates. Because he's big and can pass, Magic Johnson was thrown into the comparison blender early in James' career. Notably, since LeBron joined the Los Angeles Lakers, the James-Kobe Bryant scales have gotten heavy use.
If only James had a skyhook. We could throw Kareem Abdul-Jabbar into the mix. Comparing greatness to other greatness is a cottage industry for many pundits. Thus it's no surprise that James' name often comes up in those discussions. But one longtime NBA observer looks at LeBron and sees a player who seldom comes up in those debates.
LeBron James keeps moving up the all-time lists
Entering his 19th NBA season, LeBron James travels in elite company on the all-time statistical leaderboards.
James is third in NBA history with 35,367 points and is two decent seasons away from passing Abdul-Jabbar for the top spot. He's also No. 8 in assists with 9,696 and is on pace to become just the seventh player with 10,000 helpers sometime this season. James' next triple-double will be his 100th, and he would be just the fifth to reach that milestone.
Just for good measure, The King is also 13th on the all-time steals list, with the top 10 within striking range with a healthy 2021–22 season. Even though he's not known as a great shooter, James is approaching 2,000 made 3-pointers. Only 10 players have reached that mark.
On any night, the four-time MVP is capable of a statistical buffet. That led a longtime NBA trainer to compare James to a Hall of Famer from a different generation.
Gary Vitti served as the Lakers trainer for more than 3 decades
From 1984–2016, Gary Vitti had a front-row seat to some of the best the NBA had to offer. In his role as trainer for the Lakers, he saw Johnson's MVP years, witnessed all of Bryant's career, and observed Jordan throughout his astonishing tenure in the league.
But during a recent appearance on Scoop B Radio with Brandon Robinson, Vitti said LeBron James doesn't remind him of anyone in that trio. Instead, the Laker sideline legend sees shades of a superstar from days past:
"I think he's an enigma. I find him to be more of a bigger version of Oscar Robertson. Plays the game the way it's supposed to be played."
Robertson dominated the NBA in the 1960s as a supersized point guard. The first player to average a triple-double for a season, The Big O led the league in scoring in 1967–68 at 29.2 points per game and was also a seven-time assist champion.
At 6-foot-5 and 205 pounds, Robertson presented a defensive challenge at the point guard position. There were power forwards in that era with similar builds.
An examination of James' career shows some intriguing parallels with Robertson's.
LeBron James embodies the position-less era of the NBA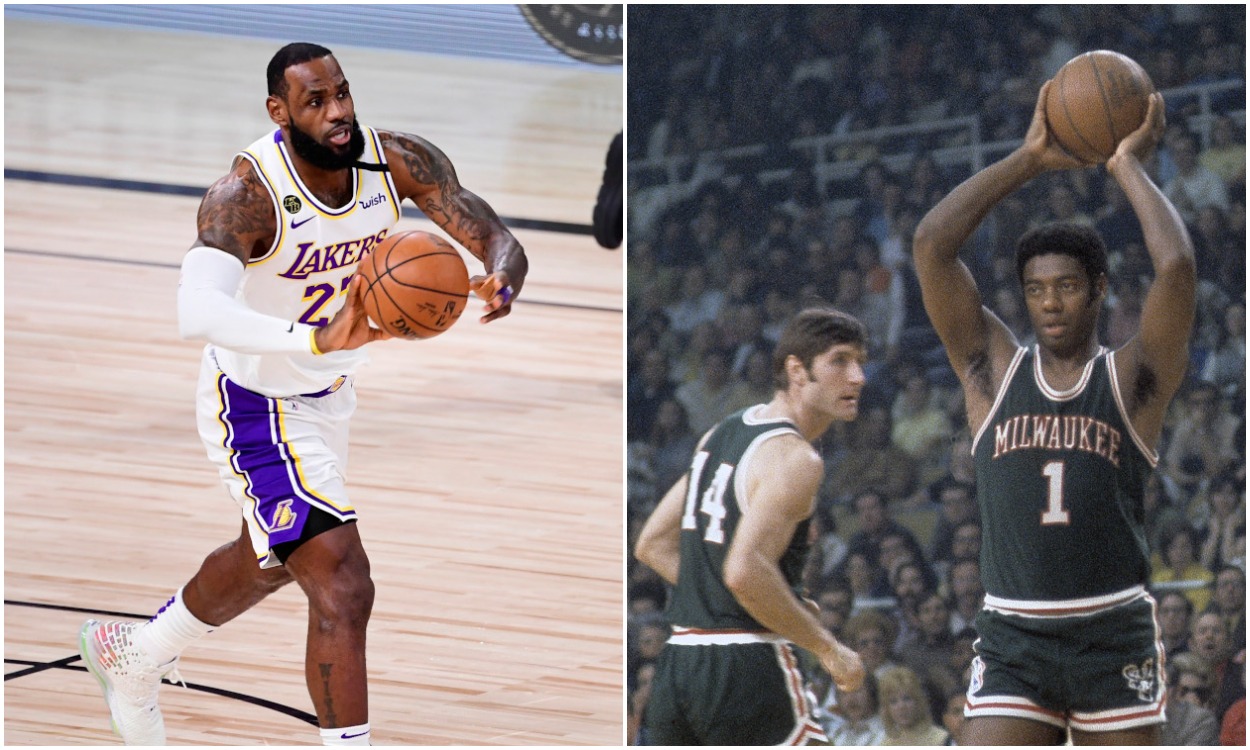 In 18 seasons, LeBron James' career log shows four of the five traditional positions. He was the Cleveland Cavaliers shooting guard as a rookie before moving to small forward. He dabbled at the power forward position with the Miami Heat and was the Lakers' point guard the last two seasons.
Like Robertson, LBJ is a former scoring champion. He averaged 30.0 points a night in 2007–08. In 2019–20, James led LA to a championship while pacing the NBA in assists.
His career averages of 27.0 points, 7.4 rebounds, and 7.4 assists per game are reminiscent of Oscar's tally of 25.7 points, 7.5 boards, and 9.5 dimes.
LeBron James took heat from some circles at times in his career because of his willingness to pass. But his unselfish style of play also sets him apart from similar talents who were more about finding ways to put the ball in the basket themselves. Comparing him to Robertson isn't that much of a stretch when put to the test.
Statistics courtesy of Basketball Reference.