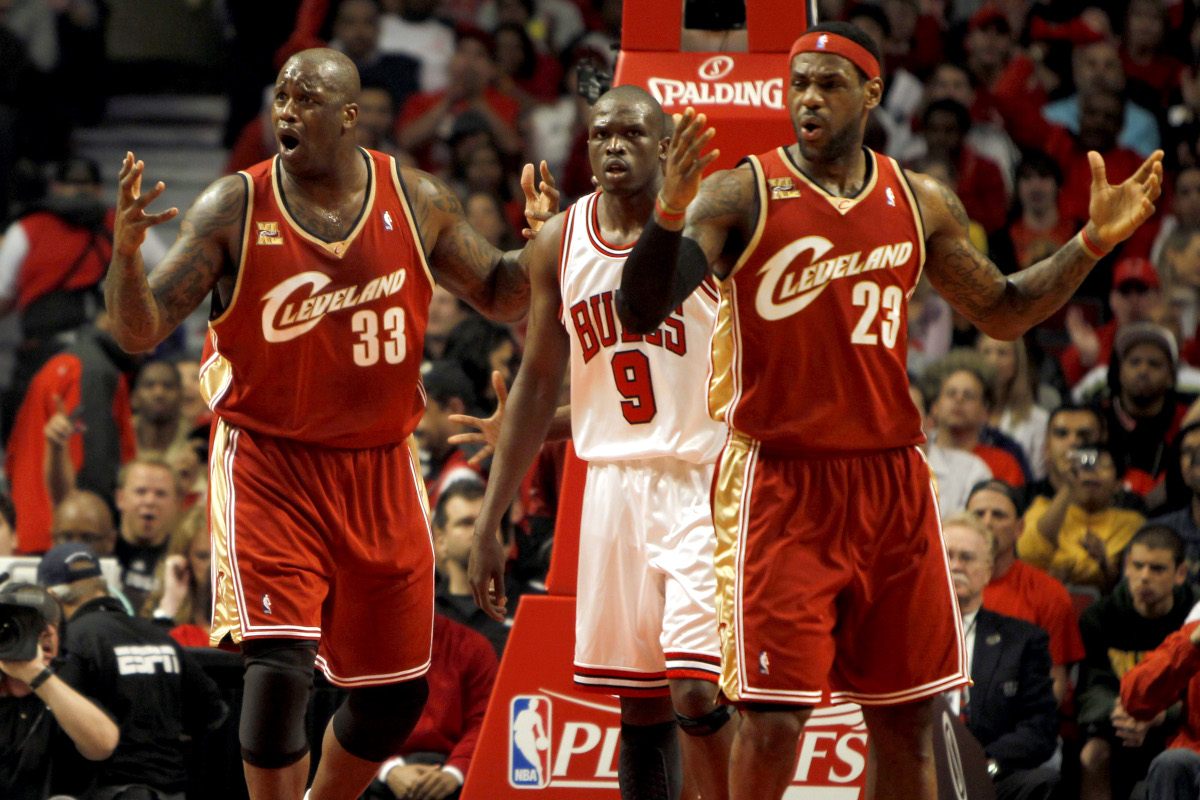 Shaquille O'Neal Just Delivered Insights Into LeBron James' Plan to Be Crowned GOAT
Shaquille O'Neal recently shared what he believes is LeBron James' plan to become recognized as the GOAT. Passing Kareem Abdul-Jabbar as the NBA's leading scorer might just do the trick.
The debate over who is the NBA's greatest player ever is one that never sleeps. Michael Jordan is a popular choice, LeBron James gets a lot of contemporary support, and Theo Pinson's bench-celebration game is criminally underappreciated. A former player who spent a season with James near the end of his career believes he knows LeBron's plan. Shaquille O'Neal says it's about scoring.
O'Neal and James were teammates during LeBron's final season of his first stint with the Cleveland Cavaliers in 2009–10. While James was the NBA MVP that season, O'Neal was a 37-year-old former star in his career's "just hanging on" stage. The Cavs finished with the NBA's best record but lost to the Boston Celtics in the second round of the playoffs.
James went to Miami, O'Neal went to retirement via a final season in Boston, and Cleveland wept and barbecued No. 23 jerseys.
LeBron James is climbing many all-time lists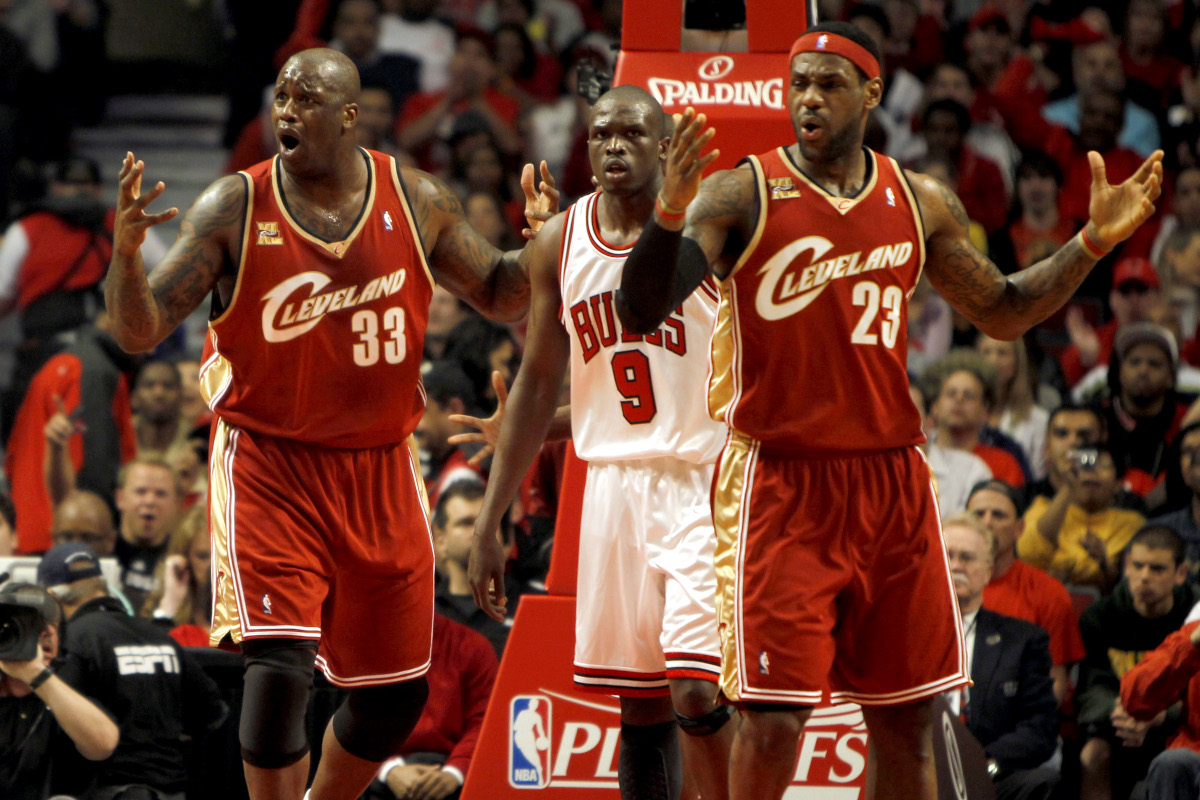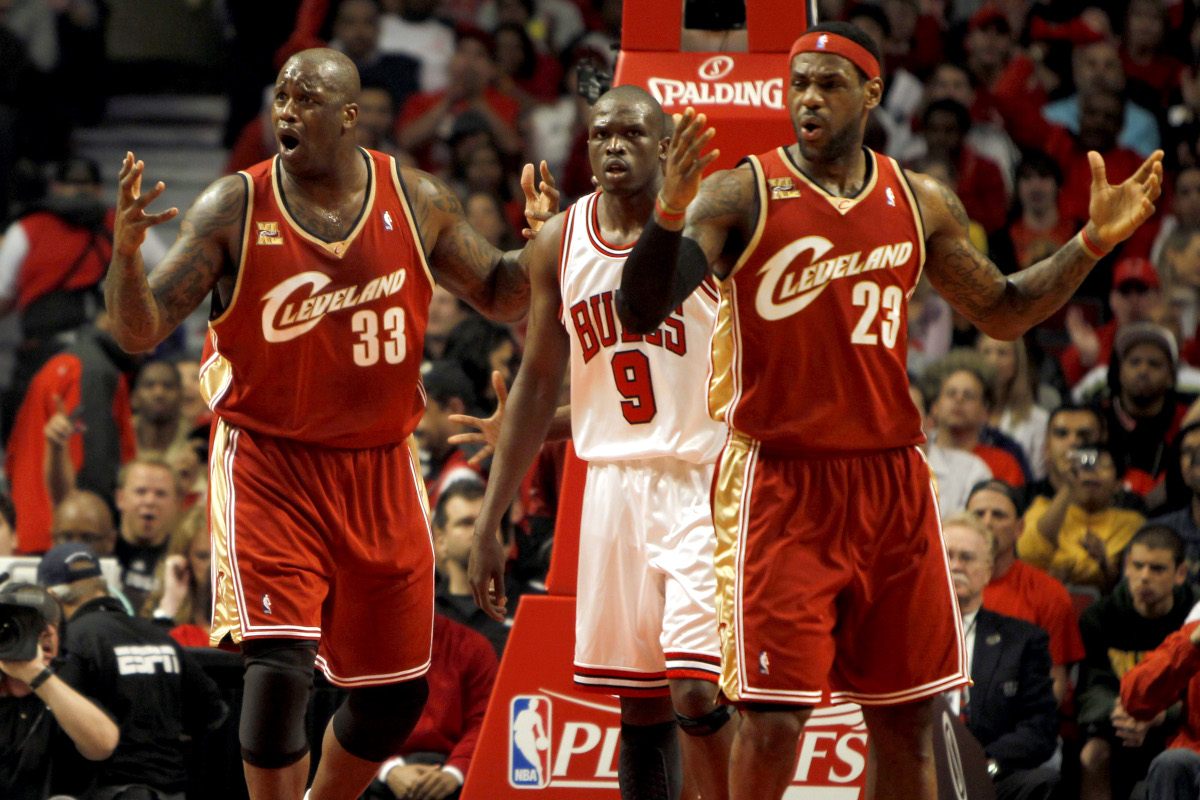 With 18 NBA seasons under his belt, it's not a surprise LeBron James is creeping into the top 10 all-time in several statistical categories. The King is now third in points, eighth in assists, fifth in free throws made and attempted, and sixth in minutes played. And we won't talk about that whole "all-time leader in turnovers" thing.
With 35,367 points, James has left Jordan and Kobe Bryant in the rearview mirror (as well as almost everyone who ever played in the NBA). Barring something catastrophic this season, he should move past Karl Malone's 36,928 into second place.
Working in LeBron's favor is that he's failed to score at least 1,561 points (the amount he trails The Mailman) only twice in his career. What's working against him? Both of those occasions were in the last three seasons.
It's the scoring from the four-time NBA champion and Finals MVP that makes Shaquille O'Neal believe he understands James' plan.
Shaquille O'Neal says it's all about the points
After Malone, one name remains ahead of LeBron James on the all-time scoring list. Kareem Abdul-Jabbar scored 38,387 points in his remarkable career. James is only 3,020 points away.
Shaquille O'Neal said during a recent appearance on the Full Send Podcast that points are central to his former teammate's quest to be recognized as the GOAT.
"No, LeBron won't pass MJ. He's definitely top three. I know LeBron, and I think this is his plan. I think he wants to pass Kareem. If you pass Kareem in points, we all gotta shut the hell up. Think about it; he's going to have four rings; he's already passed Kobe, Mike, now you pass up Kareem? If that doesn't make him the greatest basketball player there, then I don't know what we're talking."
O'Neal isn't a slouch in the scoring game. He's eighth all-time with 28,596 points, trailing only the seven members of the 30,000-point club. Besides Abdul-Jabbar, Malone, James, Bryant, and Jordan, Dirk Nowitzki and Wilt Chamberlain also achieved that milestone.
The pace for LeBron James is doable, so long as the body cooperates
During his career, LeBron James averages 27.0 points per game. In the last two seasons, he's averaged 25.3 and 25.0, respectively. The only time he averaged less than 25 a night was as a rookie in 2003–04 when the Rookie of the Year put up only 20.9 points a game.
He's entering his age-37 season, so let's be conservative. At an average of 24 points per game, James would need to play roughly 63 games a season to break the mark before the end of the 2022–23 campaign. That also coincides with the end of his contract with the Los Angeles Lakers.
Even at a very conservative 20-points-per-game pace, the 17-time All-Star would pass Abdul-Jabbar in 152 games, or two seasons averaging 76 appearances a year. Split the middle of those two estimates, and The King is 138 games away from becoming just the sixth player to stand atop that mountain.
He'd join Joe Fulks (1946-52), George Mikan (1953-57), Dolph Schayes (1958-63), Bob Pettit (1964-65), Chamberlain (1966-83), and Abdul-Jabbar (since 1984).
Would that be enough to make LeBron James the GOAT? That's debatable. But he's undeniably become the GSOAT. Then we'd have to figure out how to pronounce it. Maybe that's where Shaquille O'Neal could come in handy.
Statistics courtesy of Basketball Reference.