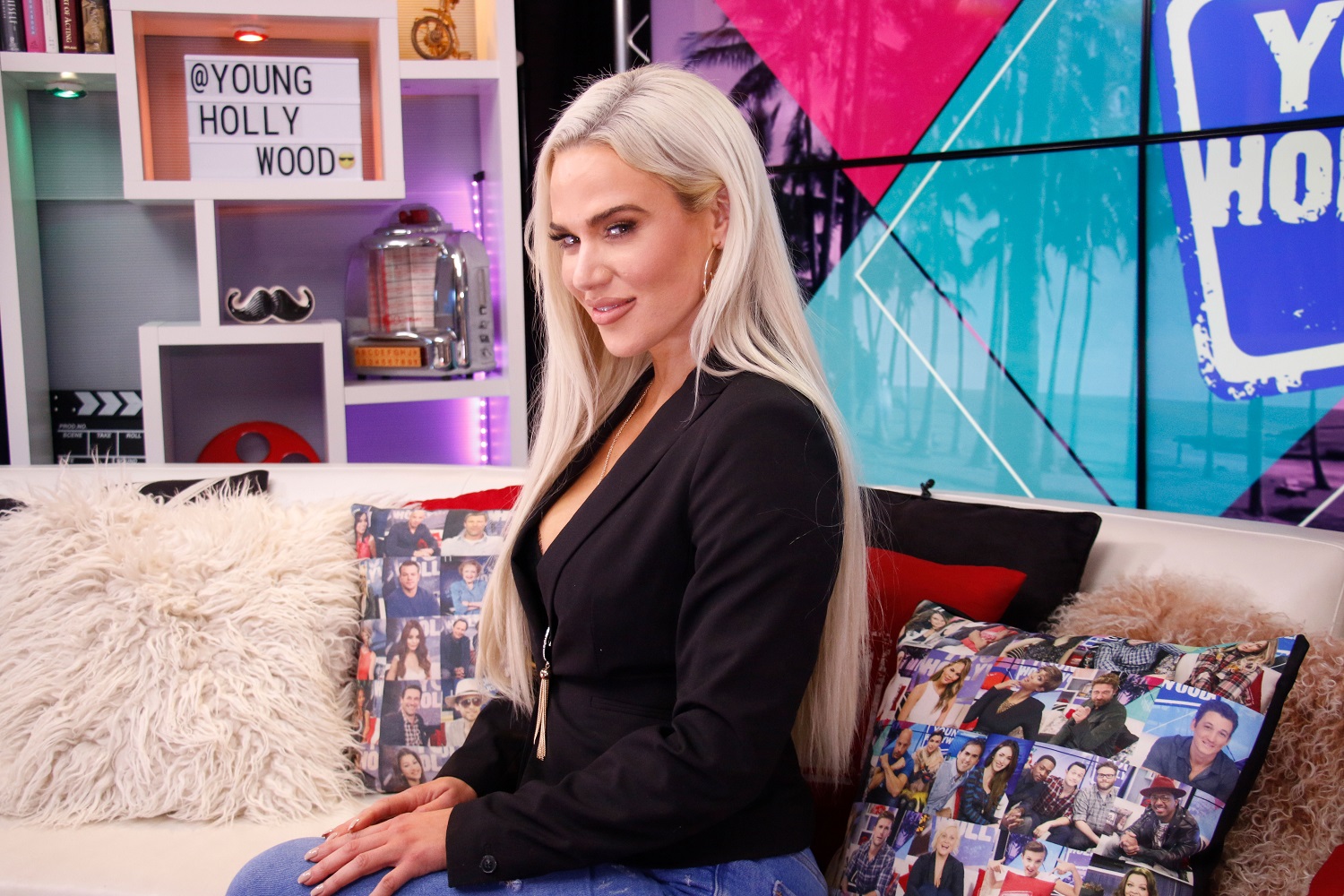 Lana Seems To Be the Latest WWE Star To Fall Victim To Vince Mcmahon's Petty Wrath
WWE star Lana seems to be getting punished by Vince McMahon for her husband, Rusev/Miro, signing a contract with All Elite Wrestling.
It's never been a secret that Vince McMahon is a petty individual. While he'll certainly never come out and admit that, the longtime WWE chairman has made that abundantly clear over the years, especially when it comes to someone leaving his company. He does his best to trademark names so people can't use them if they decide to wrestle elsewhere. He'll bury wrestlers on their way out of WWE if he knows they're leaving the company (just ask Jon Moxley, fka Dean Ambrose, about his final days in WWE). Vince does everything he can possibly do to remind people that he's the most powerful man in professional wrestling and poor Lana is now feeling his petty wrath simply because her husband (former WWE star Rusev, now known as Miro) works for AEW.
Rusev was released by WWE earlier this year but Lana was retained
Earlier this year, Lana's (real name CJ Perry) real-life husband, Rusev (real name Miroslav Barnyashev) was released by WWE after spending 10 years with the company.
Rusev and Lana were one of WWE's most popular real-life couples and were part of numerous major storylines together throughout the years. When COVID-19 forced WWE to make some budget cuts this past spring, Rusev was one of the casualties. Lana, on the other hand, was not and has formed an alliance with Natalya over the last few months on Monday Night Raw.
Rusev debuted in AEW last month as Miro and trashed WWE
On the September 9 episode of AEW Dynamite on TNT, Rusev, now going by Miro (obviously a shortened version of his actual name), made his debut for All Elite Wrestling. Just after being revealed as Kip Sabian's best man for his upcoming wedding to Penelope Ford, Miro grabbed the microphone and cut a scathing promo on WWE.
He made mention of spending 10 years under the same "glass ceiling" chasing the "imaginary brass ring," two terms obviously associated with Vince McMahon, before looking dead into the camera and saying that "you can take that brass ring and shove it up your a–." Yeah, that's not very subtle, is it?
The following week, on an episode of Busted Open, Miro said he was worried that his promo might affect Lana in WWE but hoped that wouldn't be the case.
"I feel like they [WWE] should be professional and they should treat it as what it is and it's nothing personal. They always say it's nothing personal, it's a business. Hopefully, they do treat it as nothing personal, it's a business because that's what it is and I just hope that it won't hurt her [Lana] and I really do hope and I've been thinking about this for a long time.

"It's definitely something on the back of my mind, but I know and I pray that everything will be fine because I feel like we should definitely move on."

Miro on how his AEW promo could affect Lana in WWE
Well, it doesn't seem that Miro got his wish as Lana has been taking a lot of punishment since that debut promo.
Lana has taken a lot of punishment over the last three weeks on 'Monday Night Raw'
In the weeks since Miro cut his scathing promo on WWE, Lana has been taking an unusual amount of punishment. Last night's episode of Monday Night Raw marked the third consecutive week in which Lana has been put through a table and she's been taking pins in matches left and right.
Now, this could all be part of some big plan for her but that's likely not the case. This seems to be a classic case of Vince McMahon punishing someone and this particular case is worse because this isn't even her fault. And it's actually not Miro's either. WWE released him. It's not as if he chose not to sign a new contract or walked out on the company. They released him. Is he supposed to just sit around and not work? So maybe bashing the company that still employs his wife wasn't the best idea in the world. But should Lana really have to suffer the consequences?