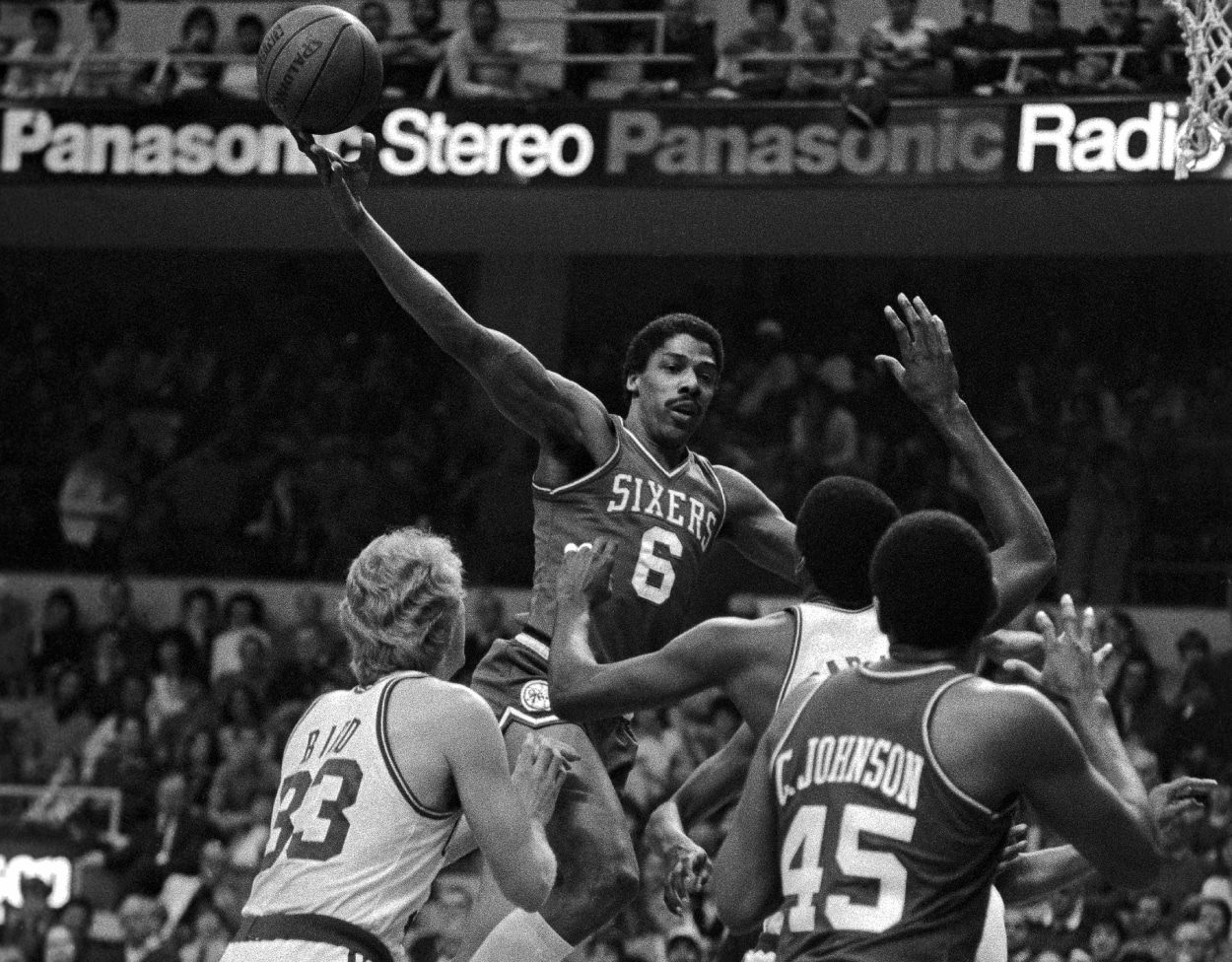 Larry Bird and Julius Erving Received Invites From Boxing Promoter Don King After Their Infamous Brawl in 1984
Larry Bird and Julius Erving heard from boxing promoter Don King after their infamous fight in 1984.
On Nov. 9, 1984, Larry Bird of the Boston Celtics and Julius Erving of the Philadelphia 76ers were the centerpieces of an on-the-court brawl. A month later on Dec. 12, handshakes and smiles took center stage between the two during their ensuing matchup. In between, came an invitation from boxing promoter Don King.
Larry Bird and Julius Erving went at it during a game in 1984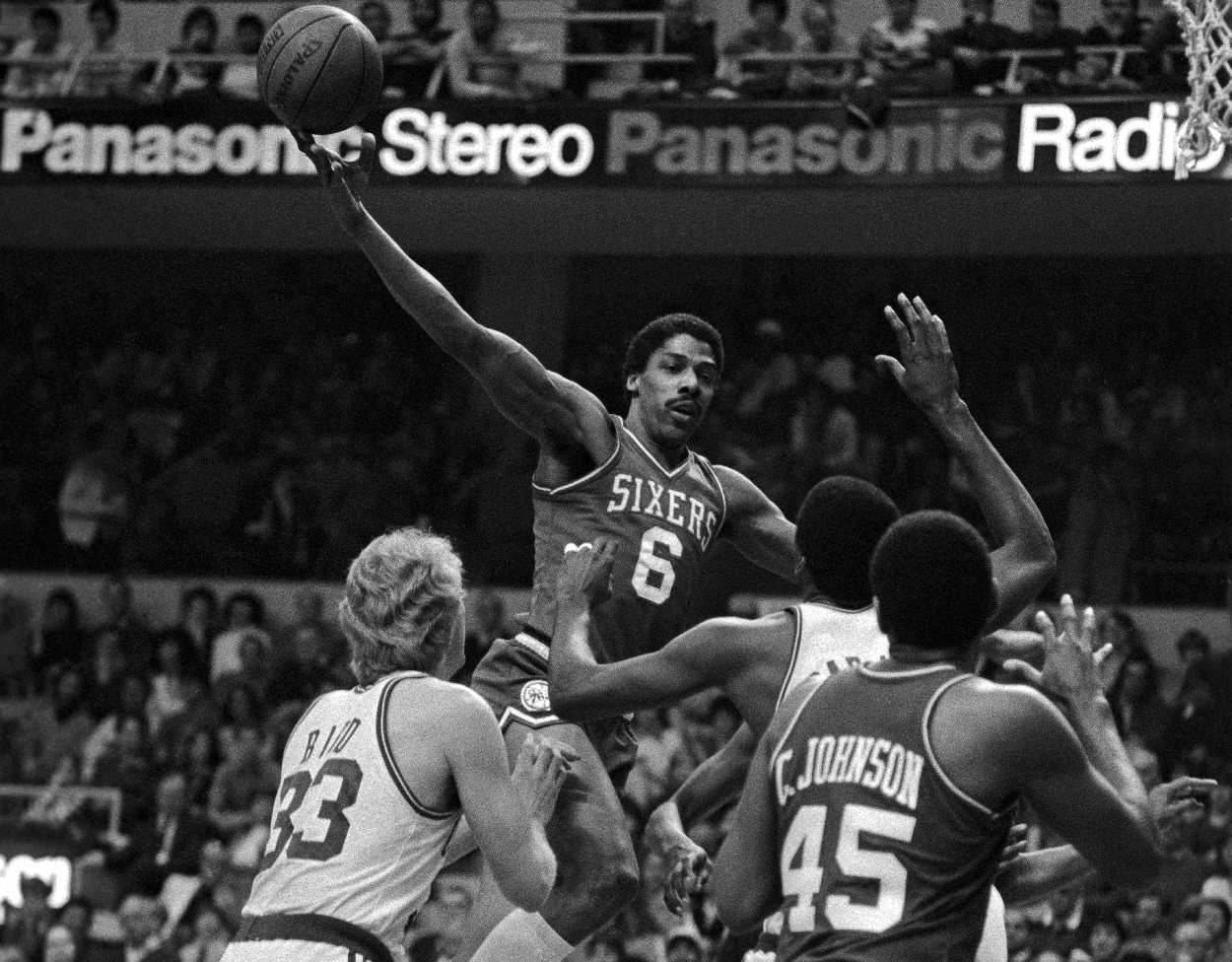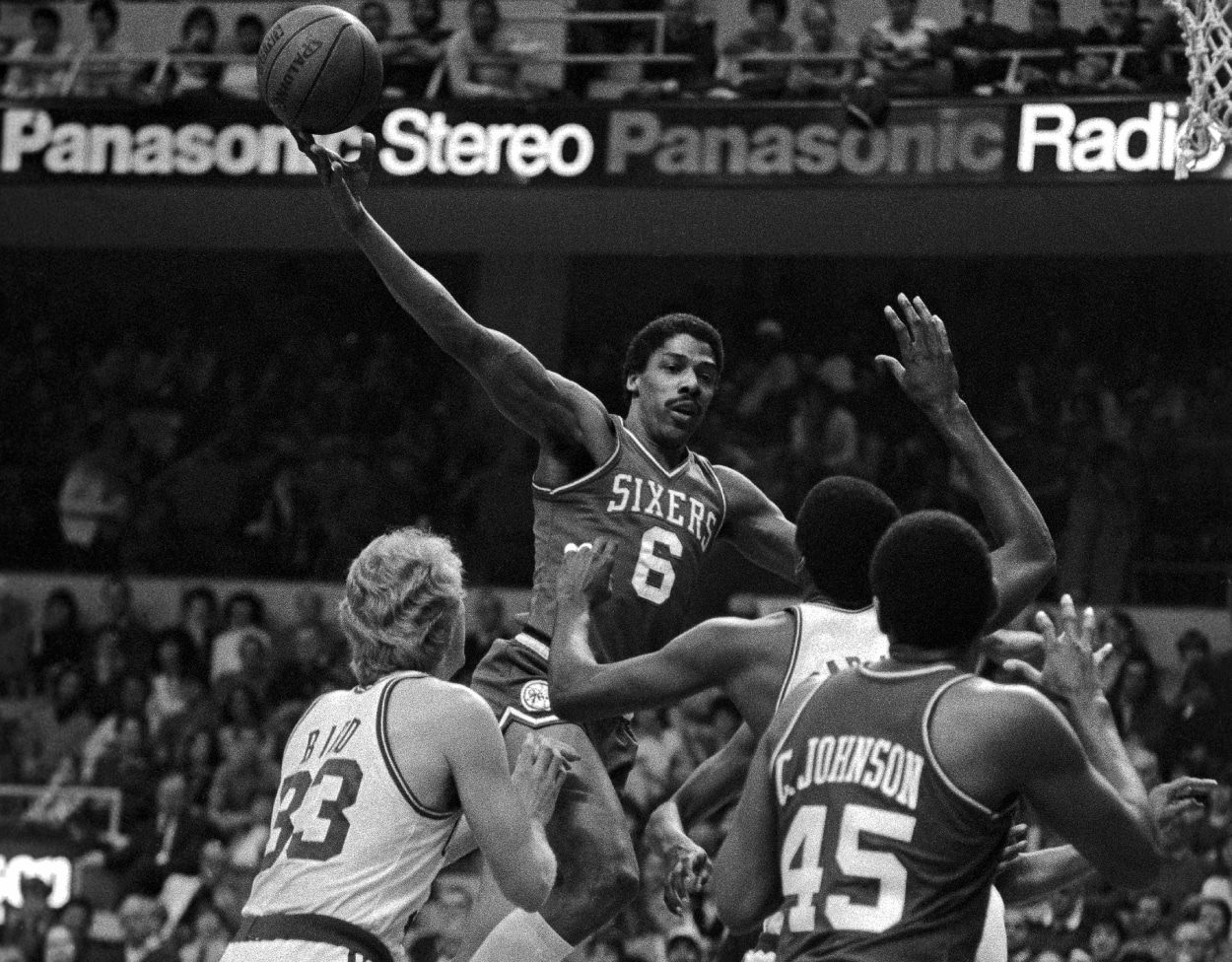 The Celtics and 76ers battled for Eastern Conference supremacy throughout the early 1980s. In 1981, the Celtics rallied from a 3-1 deficit in the conference finals against the Sixers and eventually won the NBA championship. The Sixers ousted the Celtics in 1982 in the Eastern Conference Finals. Both series were had-fought and physical.
During a preseason game in 1983, the teams were already in regular-season form. It only took four minutes before punches were thrown and players were tossed from the game. Bird and Marc Iavaroni were ejected. Celtics president/GM Red Auerbach stormed the court to confront Philadelphia center Moses Malone.
"I thought it might be the first game in NBA history to be called because of violence," said Maxwell, per United Press International. "With our two teams, it's possible for anything to happen once we step onto the floor. I wouldn't be surprised if something happens in warmups one day."
The following year, Bird and Erving went at it late in the third quarter of their early-season game. The two stars got tangled up with each other after Bird was called for an offensive foul. On the next possession, they got into a heated fight with punches being thrown. The two were each fined $7,500, the second-highest for player conduct at the time.
A month later, things were patched up between Bird and Erving, who got invites from Don King
After the '84 fight, anticipation grew for the next time the teams met. That came Dec. 12 in Philadelphia. According to Sports Illustrated, someone at the game described the pregame atmosphere perfectly.
"It's like a high school dance," someone said a few hours before tip-off. "Everyone's watching to see who's talking to whom."
Little did anyone know, Erving went into the Celtics locker room before the game to speak with Bird.
"I wanted to take the initiative with Larry," Erving later said.
Eighty minutes before game time, Bird and Erving were shooting baskets together. They shook hands before pregame intros. The fight was now a memory.
"I fought my brothers all my life," Bird said after the game, "and I like them."
Between the two games, Sports Illustrated reported that King sent telegrams to both players, "asking them to fight under his auspices." Erving was upset and embarrassed by King's invitation.
"We need a better image than that as athletes and as gentlemen of the sport," Erving said. "It was really a bad scene, a night when there must have been a full moon."