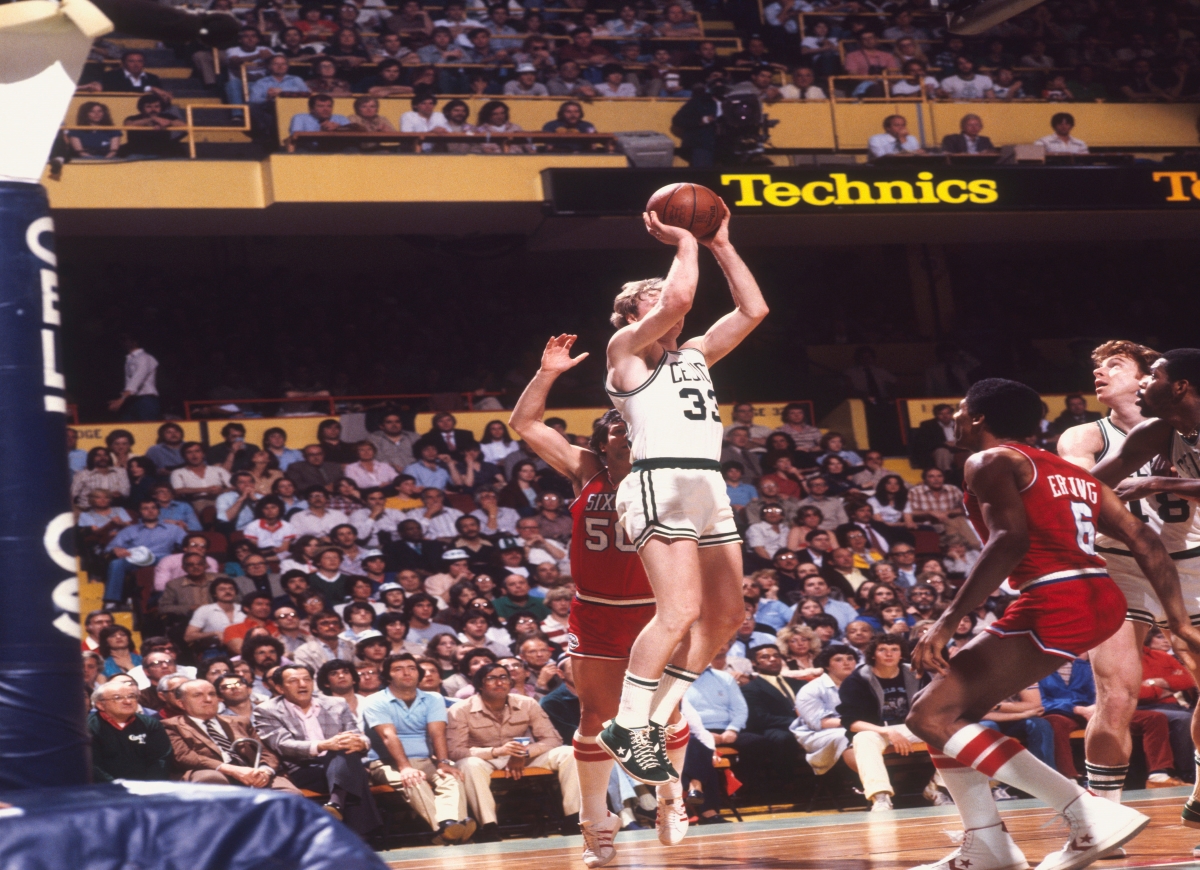 Larry Bird's Legendary Jump Shot Began With a Lesson From His Sixth-Grade Coach: 'That, to Me, Changed Everything'
Larry Bird's mythical jump shot was born out of a drill his sixth-grade coach taught him that Bird said "changed everything."
It takes decades and a goal of absolute perfection to develop a jump shot like Larry Bird's. The Hick from French Lick was much more than just a shooter, but his ability to rise and fire over any defender was one of the Hall of Famer's greatest strengths. It helped lead the Boston Celtics to NBA supremacy in the 1980s.
Bird had plenty of mentors during his 13-year career, but it was his sixth-grade coach, of all people, who taught him a trick that shaped one of the greatest jumpers of all time.
Larry Bird is one of the greatest shooters in nba history
Bird was a 49.6% shooter for his career and a 37.6% shooter from deep over his 13 seasons. When he played in the '80s, 3-pointers hadn't quite caught on yet — especially not to the level they have in the last few years.
The most 3-point attempts Bird ever averaged in a single season was 3.3. He only had three different years in which he averaged more than three attempts per game. Still, he shot better than 40% from deep in six different seasons.
Extrapolating that to today's NBA when Bird would probably be taking at least seven 3s per game, if not more, and assuming he still shoots at least his 37.6% career average, the three-time NBA champion would have scored closer to 30.0 points per game rather than 24.3.
One of the prettiest jump shots of all time would certainly translate to the league in 2021 and make Bird an even more dangerous offensive player. The threat of more spacing because of his ability to stretch the floor would make a player who averaged more than six assists during his career even more of a playmaking threat as well.
Bird's jumper began to take shape in sixth grade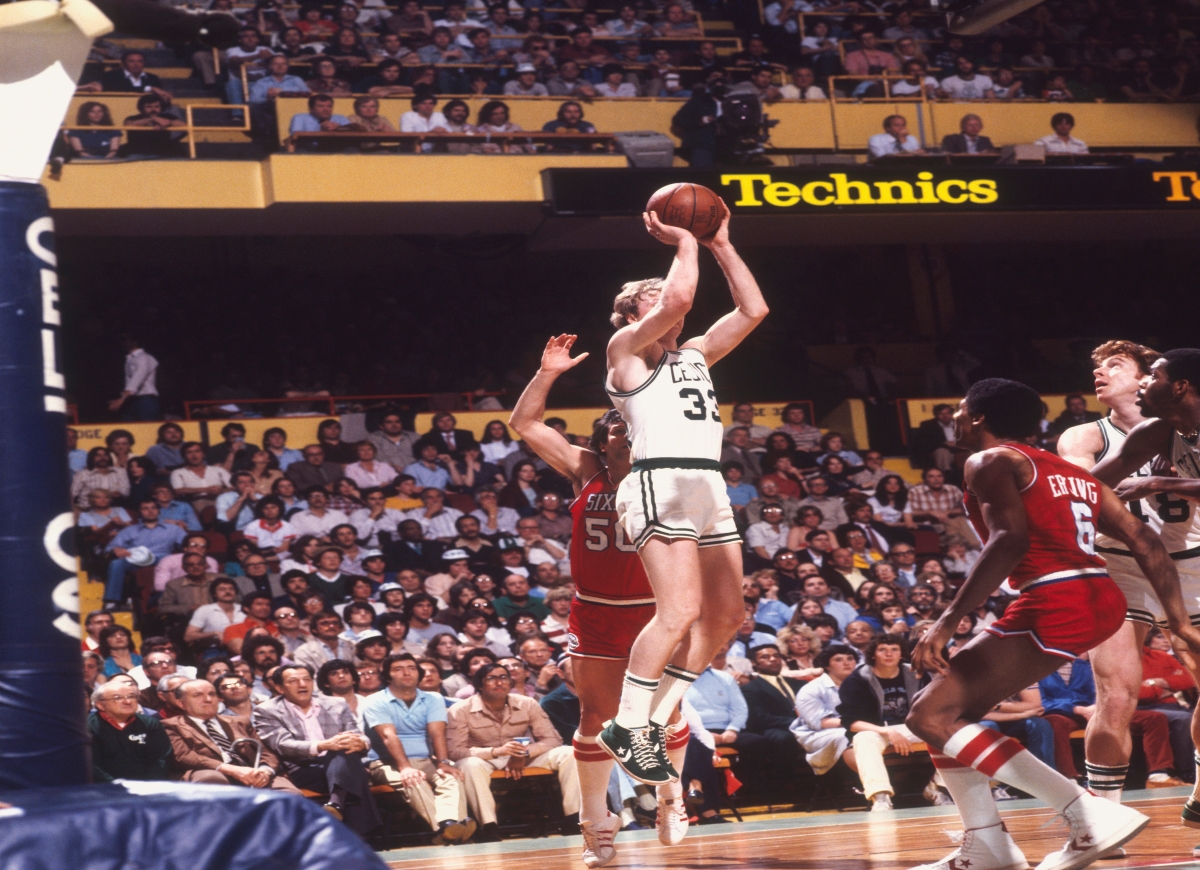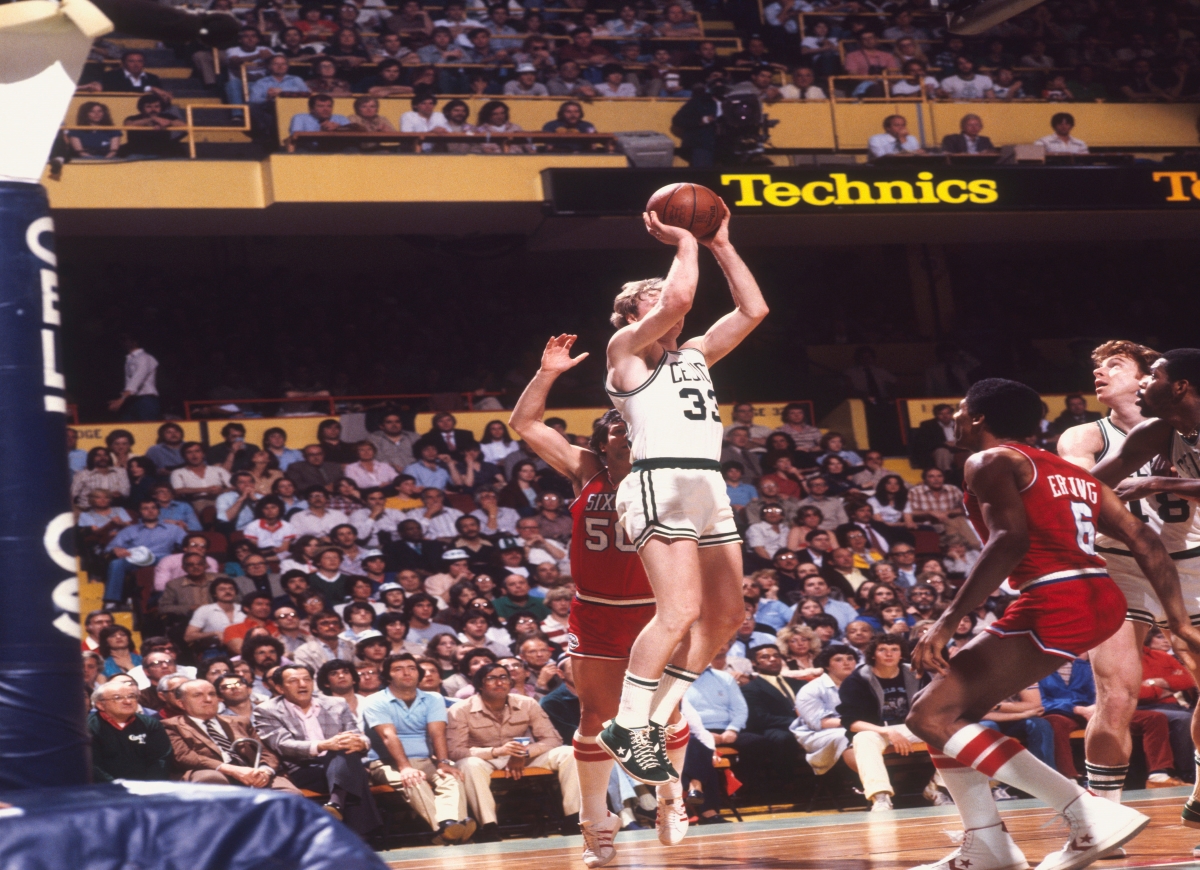 In a sit-down interview with ESPN, Bird talked about some of the shooting secrets he picked up over his career that helped turn him into such a deadly marksman. One of those tricks was a simple one he learned from his sixth-grade coach.
Bird said an exercise that strengthened his wrists helped him develop his signature jumper. It was the straightforward, old-school move of twisting a roller with strings and weights attached, he explained:
"So my coach said, 'You're going to get your wrist stronger.' He was the varsity coach. So I did that all the time. And I still think today that's one of the reasons I was able to shoot the way I shot. That, to me, changed everything. I was in the sixth grade — what, 10, 12 years old."

Bird on what he learned from his sixth-grade coach that helped develop his jump shot
The three-time NBA MVP said that move helped develop a wrist-centric jumper that he called a "slingshot." Kevin Durant — another one of the deadliest shooters in NBA history — reportedly uses the same exercise.
"More than anything, I [worked] on my wrists. I don't know why.

"And I would tell kids, when they start, 8, 9, 10 years old, I would do wrist exercises. … It's interesting hearing that [Durant] did that, because to me, I always thought that was the key for me when I was young."

Bird on hearing that Kevin Durant does the same shooting exercises he did as a young player
That stroke led Bird and the Celtics to three NBA championships
The Celtics won three championships with Bird at the helm — 1981, 1984, and 1986. Bird was just 24 and in his second season when Boston won the 1981 title, but he averaged 24.9 points over 17 games in those playoffs, shooting 47% from the floor and 89.4% from the free-throw line.
In the 1984 postseason, when Bird began to slowly incorporate the 3-point shot into his arsenal, he averaged 32.2 points with a 52.4/41.2/87.9 slash line. In the 1986 playoffs, he took a career-high 3.5 3s per game and shot 41.4% from long range.
Larry Legend began to shoot more 3s as the seasons went on, especially once some of his athleticism left him as his back began to give out. Bird's stats in 2021, with the league's emphasis on 3-point shooting, would be wild to look at.
And it all began with an extraordinarily simple wrist exercise Bird learned while playing middle school basketball.
All statistics courtesy of Basketball Reference.