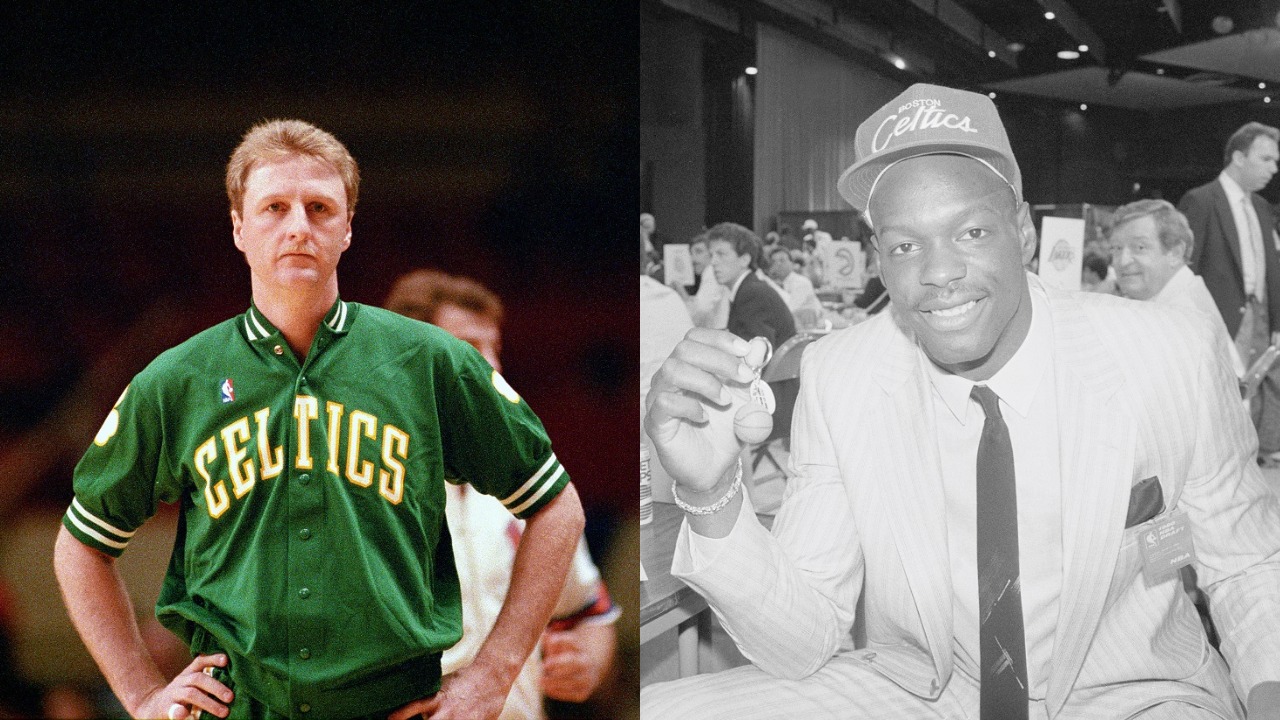 Larry Bird Stunningly Revealed He Would Have Retired in 1988 If Len Bias Lived
Two decades after his last NBA game, former Celtics star Larry Bird revealed how Len Bias' death changed his retirement plans.
Larry Bird firmly established himself as an all-time great during his illustrious career in a Boston Celtics uniform. However, the Indiana native experienced nagging health problems in his final few years before retirement.
Two decades after his last NBA game, the former Celtics star revealed how Len Bias' death changed his retirement plans.
Larry Bird's nagging back problems forced him into retirement
The star forward strung together an iconic NBA career. Bird won three NBA titles and two Finals MVP awards; he earned three regular-season MVP awards and 12 All-Star selections. Bird also played a role in revitalizing the league while lifting it to tremendous popularity alongside Magic Johnson.
After 13 seasons with the Celtics, Bird entered retirement in 1992. His career came to a close at age 35 after he struggled to play through a persistent back issue that limited him to 45 regular-season games in the 1991-92 season.
"The last couple of years have been very tough on me, on my back and on my body," Bird said during his retirement announcement. "It was very hard to deal with, day in and day out. Unfortunately, it all came down to this.
"I would have liked to have played a little bit longer, maybe a year or two more, but there was just no way possible I was going to be able to do that. So today, I'm retiring."
Over two decades after his final NBA game, Bird revealed his retirement plans could have turned out much differently.
Larry Bird revealed he would have retired in 1988 if Len Bias lived
Over his last few NBA seasons, Bird continued to perform at an elite level. However, nagging health issues dogged him.
In retirement, Bird has repeatedly voiced that his final few campaigns were challenging to navigate. During a podcast interview on The B.S. Report  with Bill Simmons in February 2013, the Hall of Famer surprisingly revealed he would have stepped into retirement in 1988 if Len Bias had lived.
"I would have left in 1988," Bird said, "I would have retired in 1988. I was starting to have ankle problems, and they were going to have to detach my Achilles to get these [bone] spurs out. I knew I was going to miss the whole year. If he was there, I would have just shut it down."
Bird played in only six games in the 1988-89 season after having bone spurs removed from both his heels. The star forward held no interest in going through surgery but felt obligated to lead the charge in Boston. However, the situation could have played out differently with Bias in the fold.
Bias faced a promising NBA future with the Boston Celtics. However, Maryland's star forward tragically died from a cocaine overdose two days after Bird's team selected him with the second overall pick in the 1986 NBA Draft.
Bias could have shouldered being the face of the franchise, while Bird would have stepped into retirement after nine seasons.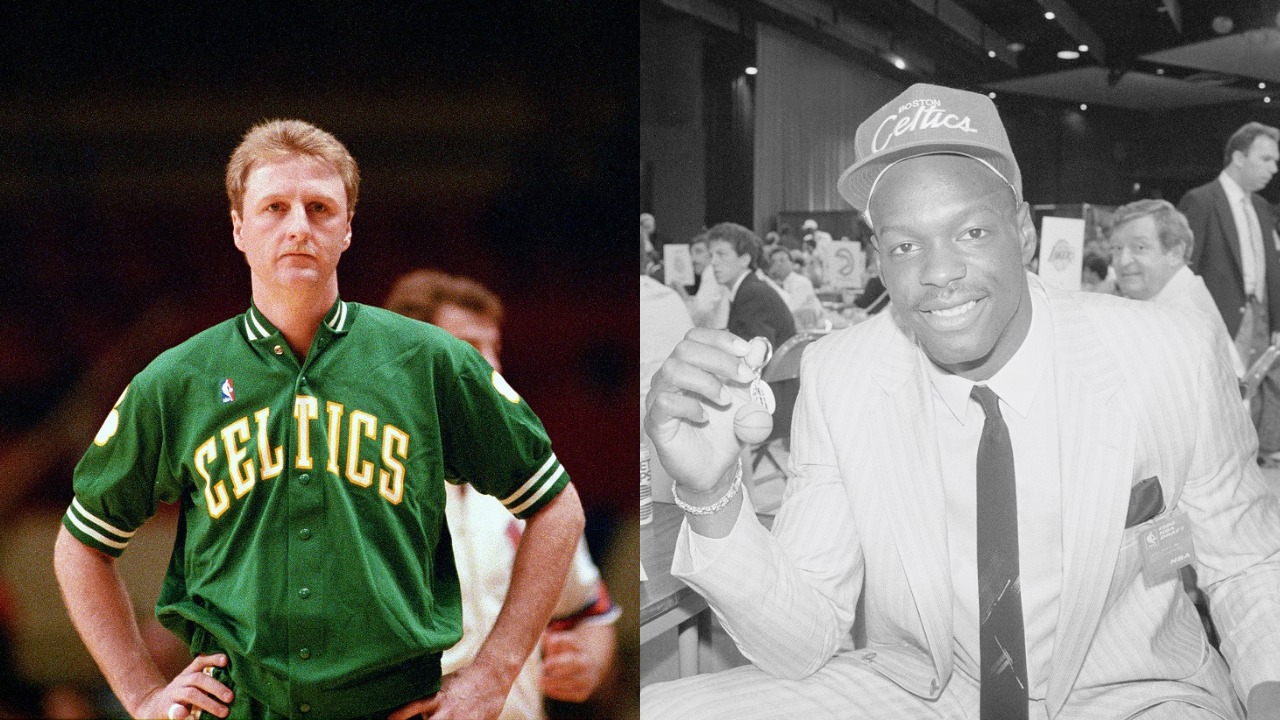 Larry Bird powered through his last four NBA seasons
Len Bias' death remains a what-if scenario that could've changed Celtics history.
Bird's career marched forward as he played four more seasons, beginning with him missing nearly all of the 1988-89 season due to bone spurs surgery. He returned to play his final three years despite dealing with back issues. He performed at an elite level, earning three All-Star game selections and an All-NBA Second Team nod.
The star forward guided Boston to playoff appearances by completing 50-win campaigns and earning Atlantic Division titles in his last two years. However, the Celtics failed to move past the Eastern Conference semifinals.
Bird led the Celtics to a 29-5 start to the 1990-91 campaign. However, he missed 22 games due to a compressed nerve root in his back. The following offseason, he underwent surgery to remove a disc from his back.
His health issues persisted, forcing him to sit out 37 games in his final campaign. In the Eastern Conference semifinal series against the Cleveland Cavaliers, he sat out four of seven contests due to continued back problems.
Although Bird struggled to push through his final four seasons, they further cemented him as an all-time great.
Like Sportscasting on Facebook. Follow us on Twitter @sportscasting19.