Larry Bird's Mother Couldn't Comprehend Her Son's $15 Million Deal With the Boston Celtics, yet She Remained Just Like Him
Larry Bird's mother had a tough time grasping how much money her son was making playing basketball.
Larry Bird signed the richest rookie deal in history when the Boston Celtics inked him to a five-year deal worth $650,000 per season after he came out of Indiana State in 1979. After an impressive start to his 13-year NBA career, Bird re-signed with Boston in 1983 with a seven-year deal worth a total of $15 million.
The former Celtics star was never fazed or motivated by the money. His mother, Georgia Bird, couldn't imagine her son making that kind of cash. In the end, however, she wound up just like her son.
Larry Bird earned every bit of the money he made in the NBA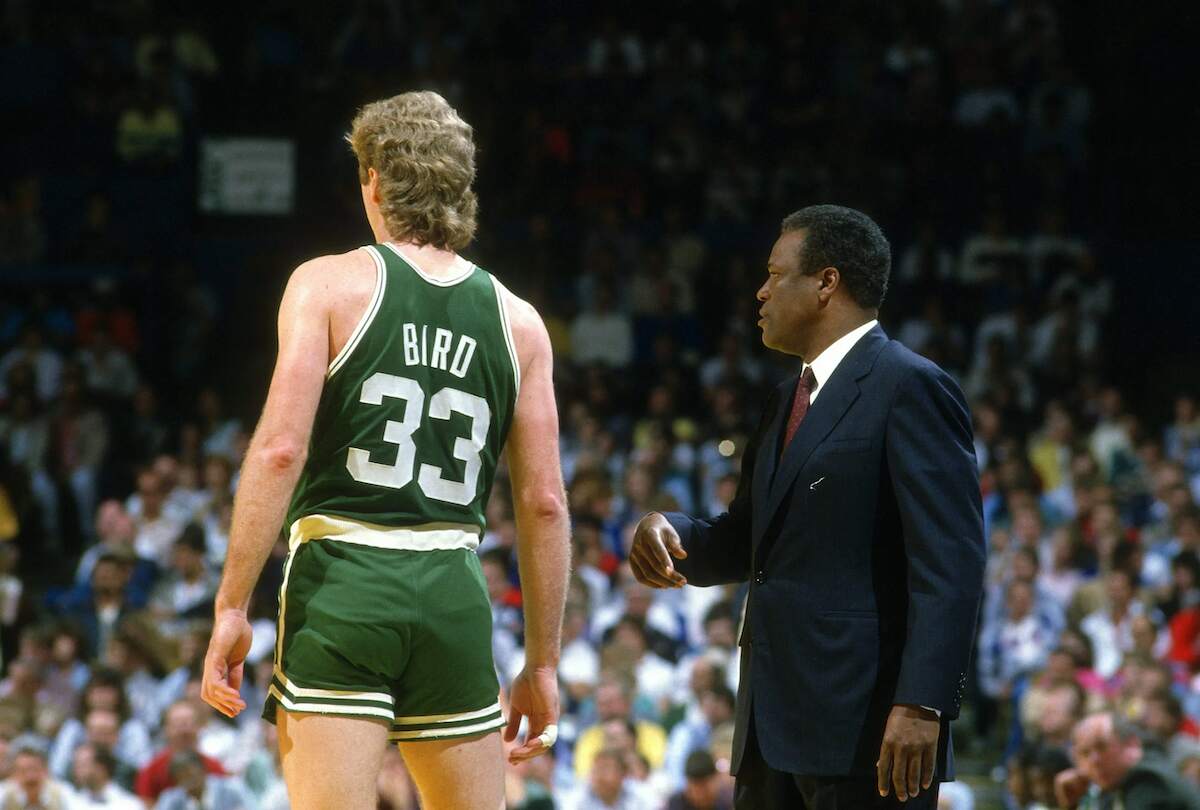 Bird didn't care how much money he made. He just wanted to play basketball. He never lived a lavish lifestyle and was happy just playing the game he loved.
"The way I live, I'd be happy making 10 or 12 thousand a year," Bird told Sports Illustrated back in 1981.
Bird's agent, Bob Woolf, had a job to get his client as much money as he could. He knew Bird was one of the best and felt he should be paid as the best.
"I feel an athlete is entitled to everything he can get, as long as we don't put anybody out of business," Woolf told Sports Illustrated in 1979.
For his career, Bird was a bargain for the Celtics, making $24 million. He won three straight MVP honors and led Boston to three championships.
Larry Bird's mother couldn't fathom the $15 million deal her son signed with the Boston Celtics
The Celtics couldn't afford to lose Bird, who guided the team to the NBA title in 1981. Boston took no chances, locking him up with a seven-year deal worth $15 million. Back then, that type of deal was far from ordinary. For Bird's mother, it was incomprehensible.
"That's a lot of money," she said after the deal was struck, according to United Press International. "I can't understand that much money. But like Larry says, it's there so why not get it?
"I think he's worth every bit of it. I never thought about him getting money like that (when he was a child) because I was wondering where the next meal was coming from."
Georgia Bird, who died in October 1996 at the age of 66, worked multiple jobs to support the family after the unexpected death of her husband Joe in 1975. Money was always hard to come by, and now it was hard for her to understand how her son had so much.
Bird and his mother remained the same after his fame and fortune
Money never changed Bird. He didn't coast after raking in his $15 million. In fact, he showed the Celtics he was worth every penny by winning three straight MVPs from 1984-86. He also led the Celtics to their second title in 1984 and their third in 1986.
With the money, Bird took care of his mother with a new home, but her lifestyle never changed.
"I'm still just me," she said in 1983. "I don't go out and buy expensive clothes. I'm kind of country."
Like mother, like son.