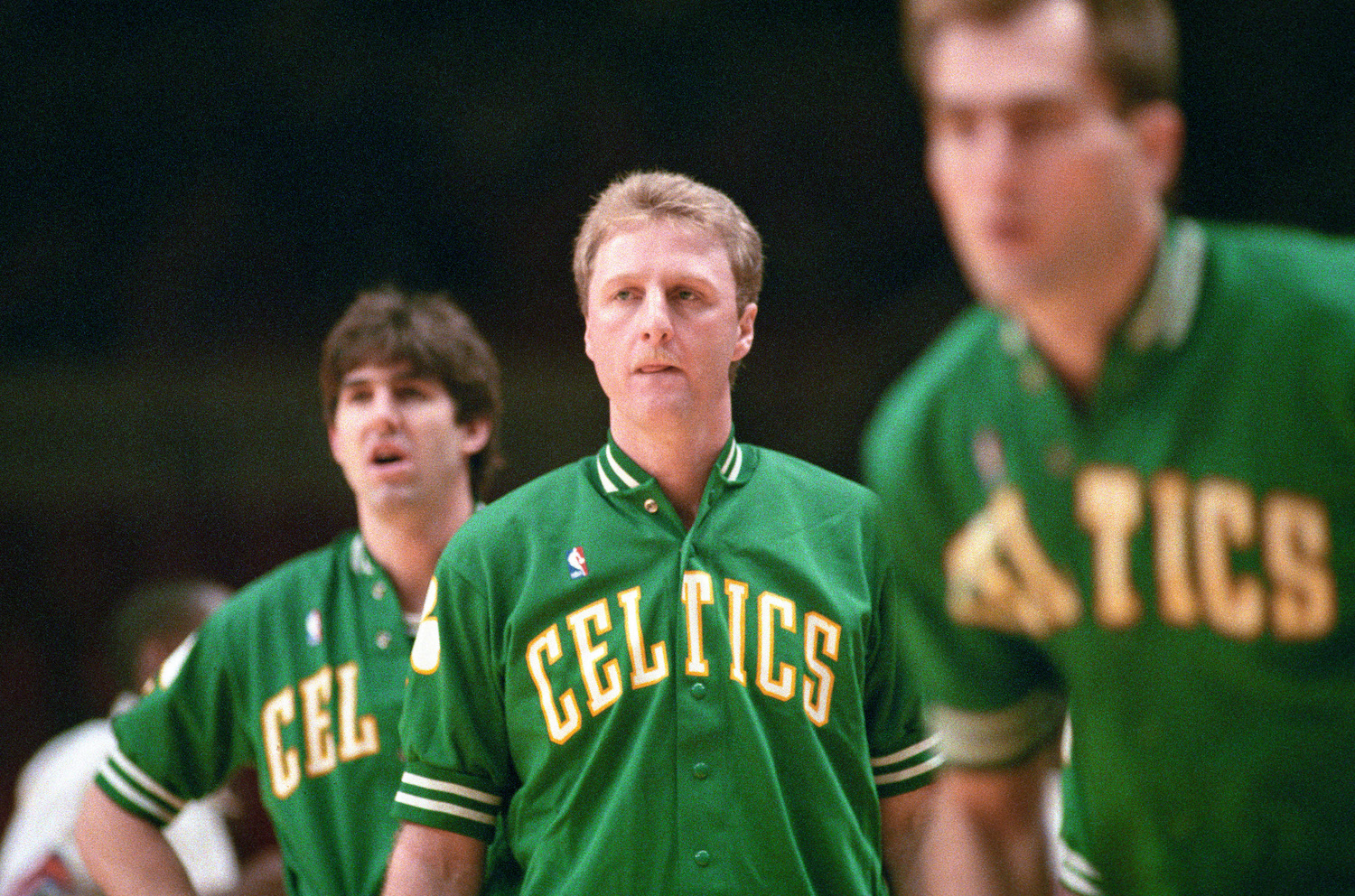 Larry Bird Ruined His $24 Million Career by Building a Driveway for His Mother: 'I Was Wondering if I Was Gonna Be in a Wheelchair'
Larry Bird had a legendary NBA career, but, if he didn't decide to shovel gravel, it might have been even better.
At the risk of sounding a bit dramatic, there's something tragic about seeing a professional athlete grapple with a serious injury. In theory, those superstars are defined by their raw athleticism and superhuman skills; seeing them brought low by their own bodies is a painfully humbling experience. As Boston Celtics fans can confirm, that's exactly what happened to Larry Bird at the tail end of his career.
What makes Larry Legend's injury so much more striking, though, is the fact that it didn't simply come about due to bad luck. Bird, for all his fame and fortune, insisted on building a driveway for his mother and inadvertently set a chain reaction in motion. When all was said and done, his $24 million NBA career had come to a premature end.
Larry Bird proved to be one of basketball's biggest talents during his prime
These days, there's nothing unusual about seeing a forward head to the perimeter and knock down a jumper. Long before the likes of Luka Doncic, though, Larry Legend made a living using that skillset.
Although his time at Indiana University didn't exactly work out, Bird hit his stride at Indiana State. He spent three seasons with the Sycamores, averaging more than 30 points per game and carrying the team to the 1979 NCAA Championship Game. While Larry Legend lost to Magic Johnson's Michigan State Spartans, his career was only beginning.
Bird, of course, joined the Boston Celtics and helped lift the franchise back to its best. The forward averaged 21.3 points, 10.4 rebounds, and 4.5 assists as an NBA freshman, cruising to the 1980 Rookie of the Year title. He'd then win the 1981 championship, making his first trip of three to the NBA summit. He'd also claim three NBA MVP crowns and two NBA Finals MVPs during his professional career.
During his prime, Larry Legend was quite literally unstoppable. When your signature move consists of telling the defense your plans and proceeding to score anyway, that speaks for itself.
Larry Legend was ultimately undone by a painful back injury
For all of his talent, though, Bird wasn't unstoppable. Ultimately, a combination of his own body and his own humility did him in.
The beginning of the end arrived in 1985 when Bird headed back to French Lick, Indiana. His mother's home needed a new driveway, and, for all his fame and fortune, Larry Legend wasn't afraid to get his hands dirty.
"Larry decides to do it himself," Dan Dyrek, Bird's orthopedic therapist, explained in a Youtube video. "Larry Bird, the superstar, out there breaking his back, literally, shoveling gravel. And that was the beginning of a process."
From then on, the forward was never the same. As Dyrek explained, Bird's back would slip out of alignment and lock into abnormal positions, trying to create some stability. While the pain could be managed for a few hours at a time, allowing Larry Legend to hit the court, the issues lingered. Even surgery couldn't completely return the star to his best.
"Every time I would play, I was wondering if I was gonna be in a wheelchair," Bird explained. "Was I ever going to be able to, you know, walk on the beach or hold my kids?"
While Bird didn't retire until after the 1991-92 season and earned more than $24 million in NBA salary, it's tough to avoid the inevitable "what if." If the forward was able to keep playing and still averaged at least 19 points per outing, even while managing pain, one can only imagine how effective he would have been at full health. Had he simply hired someone to build the driveway, maybe Larry Legend would have another championship to his name.
If nothing else, he would have earned a sizable salary for as long as he remained on the hardwood.
Based on everything we know about Larry Bird, shoveling gravel wasn't out of character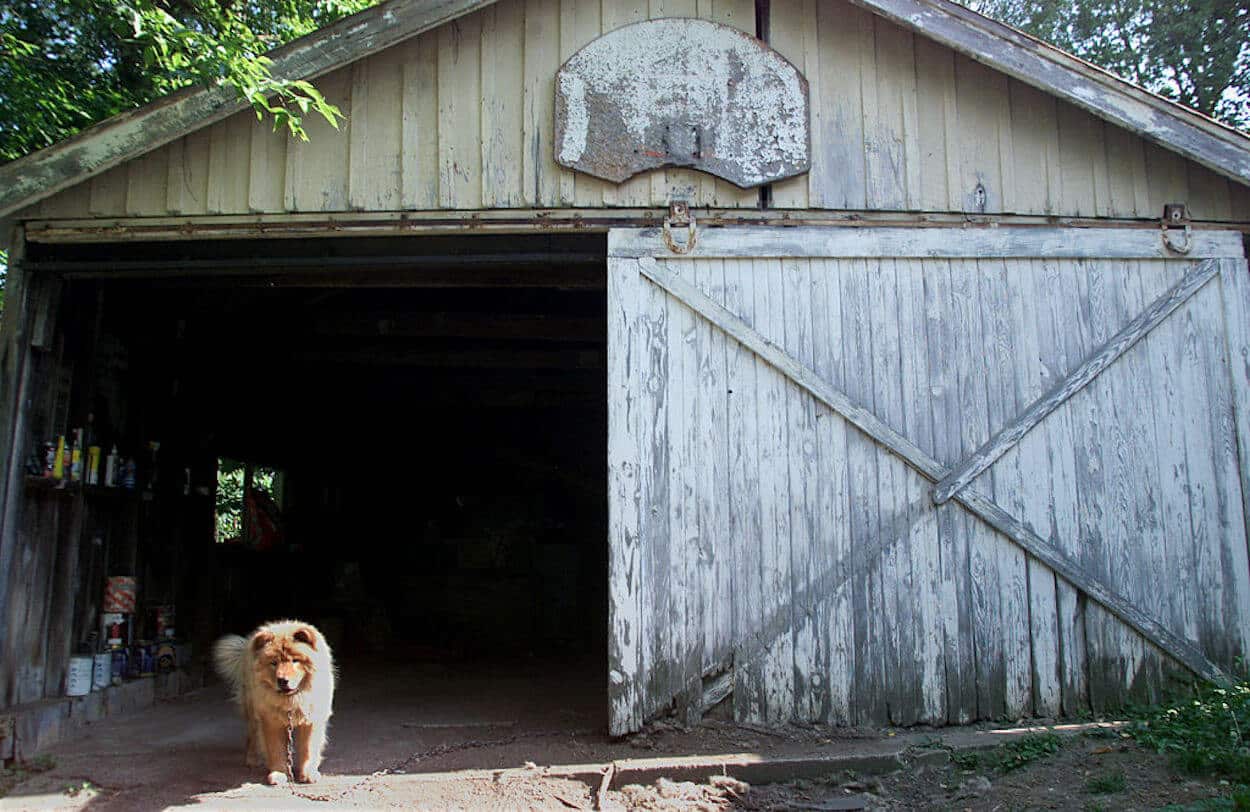 In hindsight, NBA history could have worked out much differently if Larry Bird hadn't held build his mother's driveway. Based on everything we know of the forward, though, that decision wasn't out of character.
"What most impresses the people who know Bird — from his few new friends in Boston to those in Terre Haute, where Indiana State is located, to the French Lickers who have known him since he was an itty-bitty thing with a basketball under his arm — is that nothing has changed him," John Papanek wrote in a 1981 Sports Illustrated feature. "Not the celebrity. Not the money — $650,000 per year. Nothing."
The writer also detailed how Larry Legend found pleasure in day-to-day life. Unsurprisingly, there were some rather humble sources.
"The quintessential team player in the quintessential team game still wears blue jeans and baseball caps, and he still derives a third of his pleasure from being alone with a basketball and a goal to shoot at. Another third comes from being part of a team," Papanek explained. "The rest of his pleasure comes from winning, mowing his lawn, drinking beer, hunting squirrels, fishing, playing golf, and being with friends and family."
Even if it ended up ruining his playing career, Larry Bird wasn't going to change who he was for anyone.
Stats courtesy of Basketball Reference and Sports Reference. Financial data courtesy of Spotrac.