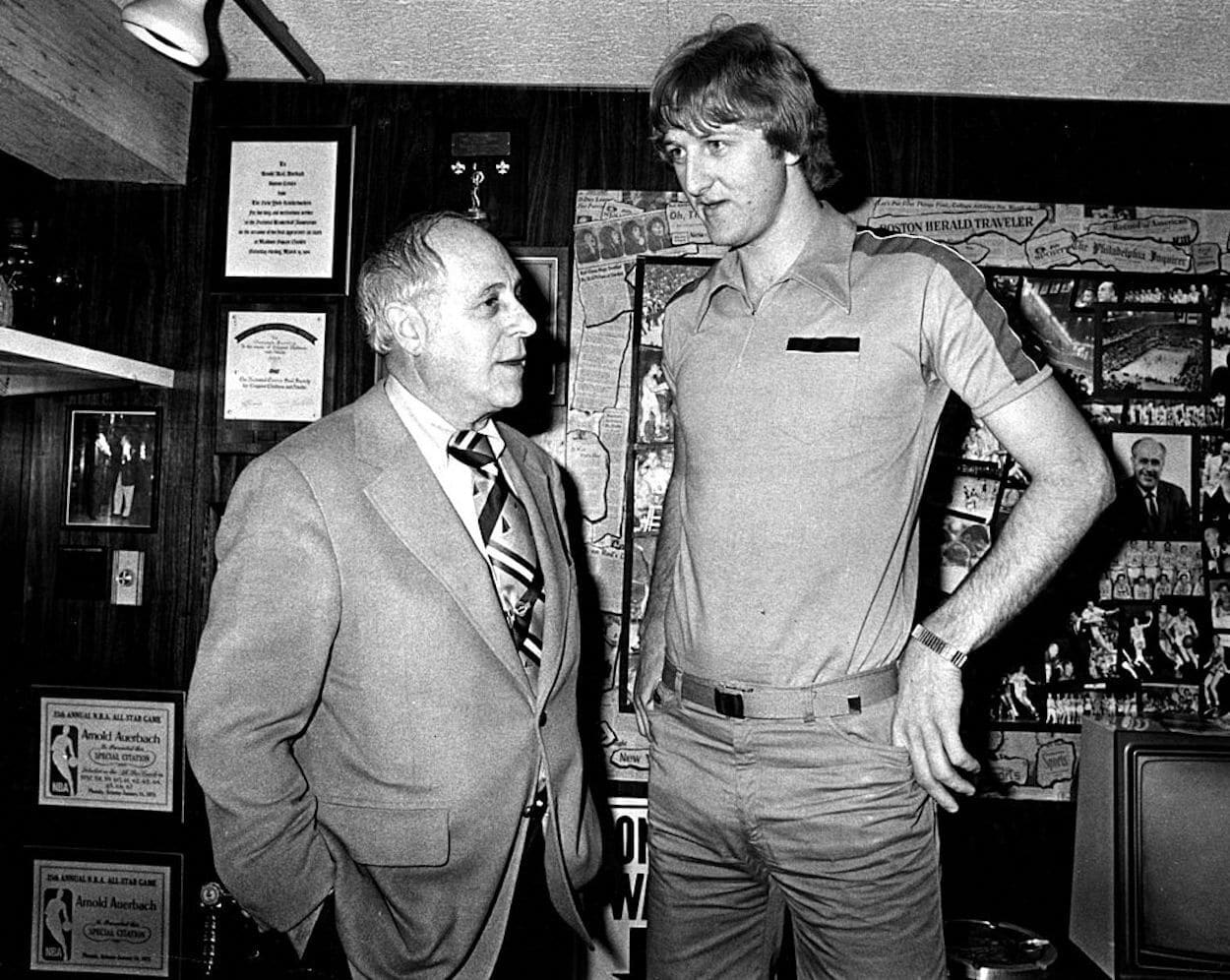 Larry Bird Made $24 Million in the NBA but Admitted That He Would Have Sat Out a Season Over $25,000
Larry Bird refusing to play for the Boston Celtics? It sounds unbelievable, but it apparently could have happened.
By and large, Larry Bird liked to keep things simple. The Boston Celtics forward, by and large, didn't care for the trappings of fame and fortune. He was there, after all, to play basketball. If he had that, some cold beverages, a nice meal, and good people around him, he'd be content.
That, however, doesn't mean that he was oblivious to everything going on around him. Money still mattered, even if it was only because of the principle of the thing.
Don't believe me? Well, consider the time that Larry Legend, despite getting a big-time raise, was willing to sit out an entire season for $25,000.
When Red Auerbach played hardball during negotiations, Larry Bird was ready to hold out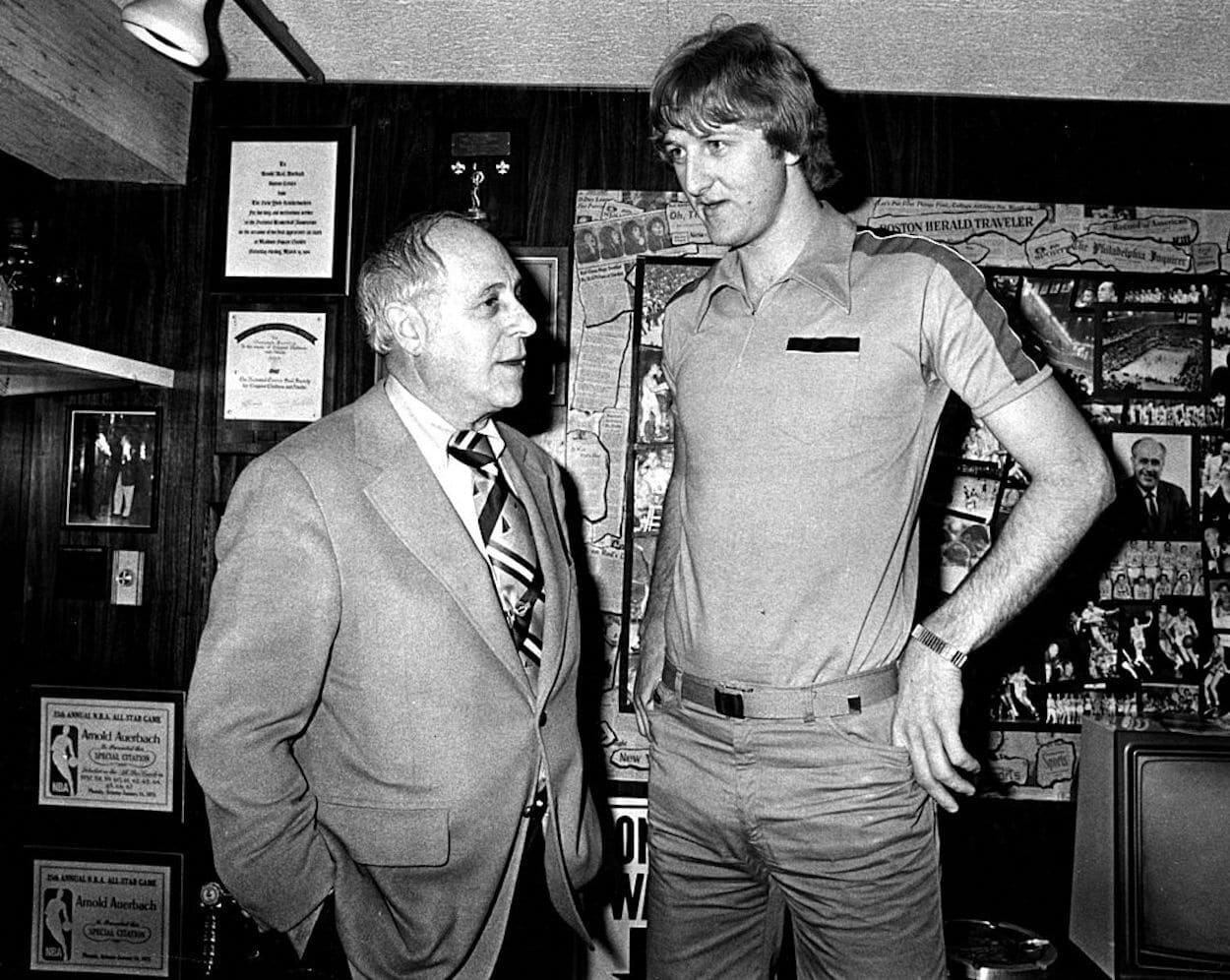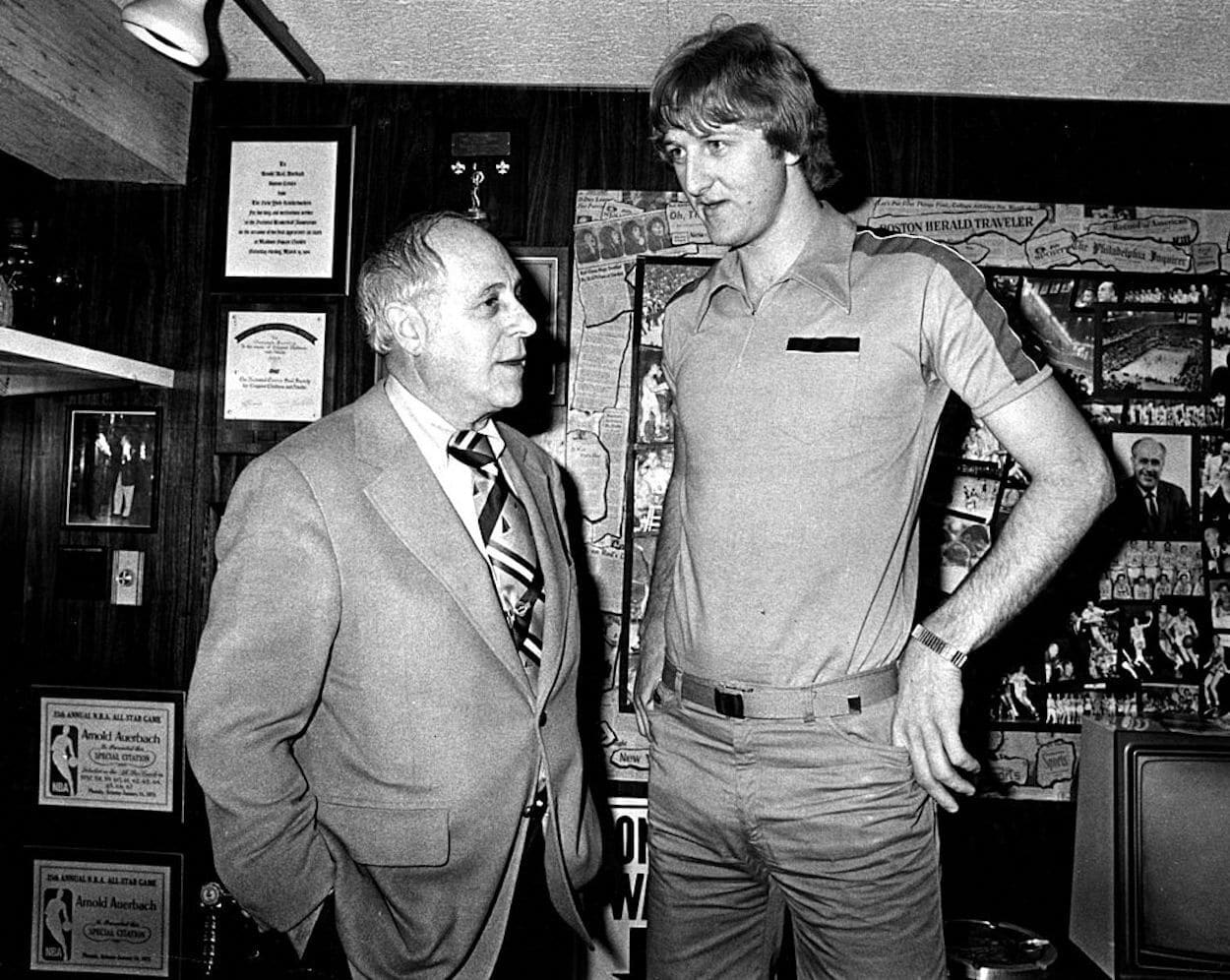 As fans, big-time contract negotiations can seem a bit silly. If you're already making millions of dollars playing a game, why do you need to fight tooth and nail for a bit more? When you're actually at the bargaining table, though, things are a bit more high-stakes. Just ask Larry Bird about that.
"I remember the contract I signed in 1984, just after we won a championship," the Celtics star wrote in his 1999 book, Bird Watching. "Red Auerbach called me in the summer and said, 'Come down and let's get this contract done.' I said, 'Should I bring [agent] Bob Woolf?' He said, 'You can if you want.' So Mr. Woolf and I go down to the Celtics offices, and Red's got his general manager Jan Volk, in there, and it's going fine, but then we start getting down to numbers."
As you might expect, that's where things started getting a bit touchier. Bird asked for $1.8 million per year, which would have matched Moses Malone as the highest-paid player in the Association. Auerbach and Volk countered by saying they couldn't afford such a sum. Ultimately, Volk and Woolf were asked to step out of the room, leaving Bird and Auerbach to hash out the finer details.
"They left," Bird continued. "Red and I kept at it, and we got it down to a difference of $25,000 on some bonus clause."
And while you might think that was small potatoes, the forward wasn't going to back down.
I don't remember what it was, but I would have sat out the whole year before I'd let Red hold me up over $25,000. I ended up getting my $1.8 million, and the $25,000, and I was happy about that. I didn't want $2.3 million, or $2.5 million, which is what Mr. Woolf wanted me to ask for. I knew that Moses had a contract coming up the next season, and he'd probably get more than I was getting, but I didn't care about all that.

Larry Bird
And there you have it, straight from the man himself. When push came to shove, it was all about the principle of the thing.
Ultimately, it worked out for both Bird and the Celtics
While holding out for $25,000 could have been a bad look for both parties, Larry Bird and the Celtics ultimately put aside their differences and signed on the dotted line. As it turns out, that was for the best.
First, let's consider Bird's finances. As his book indicated, he did get $1.8 million per season across the next four campaigns. That wasn't the end of his earning power, though. Based on Spotrac's records, the forward's salary rose to $2.75 million for the 1989-90 campaign but slipped back to $1.5 million in 1990-91. His wages then peaked in 1991-92 at a shade over $7 million before dropping back down to $2.3 million for his final NBA season.
In total, Larry Legend earned $24 million in his time with Boston and established himself as one of the Celtics' biggest names. Would it have been worth risking some of that earning power, not to mention his reputation, over $25,000? In hindsight, probably not.
And, from the Celtics' perspective, the extra expenditure was well worth it. Keeping the star forward on the court led to a bit more success — Boston returned to the NBA Finals the following year but fell at the last hurdle before winning another title in 1986 — but it also helped avoid a nightmare scenario. Imagine how embarrassing it would have been had Bird played the highest level of hardball and ended up joining another team. A contract extension, even if it was a bit more than Auerbach wanted to pay, kept that option off the table.
Thankfully for everyone involved, though, that $25,000 didn't turn out to be a deal-breaker.