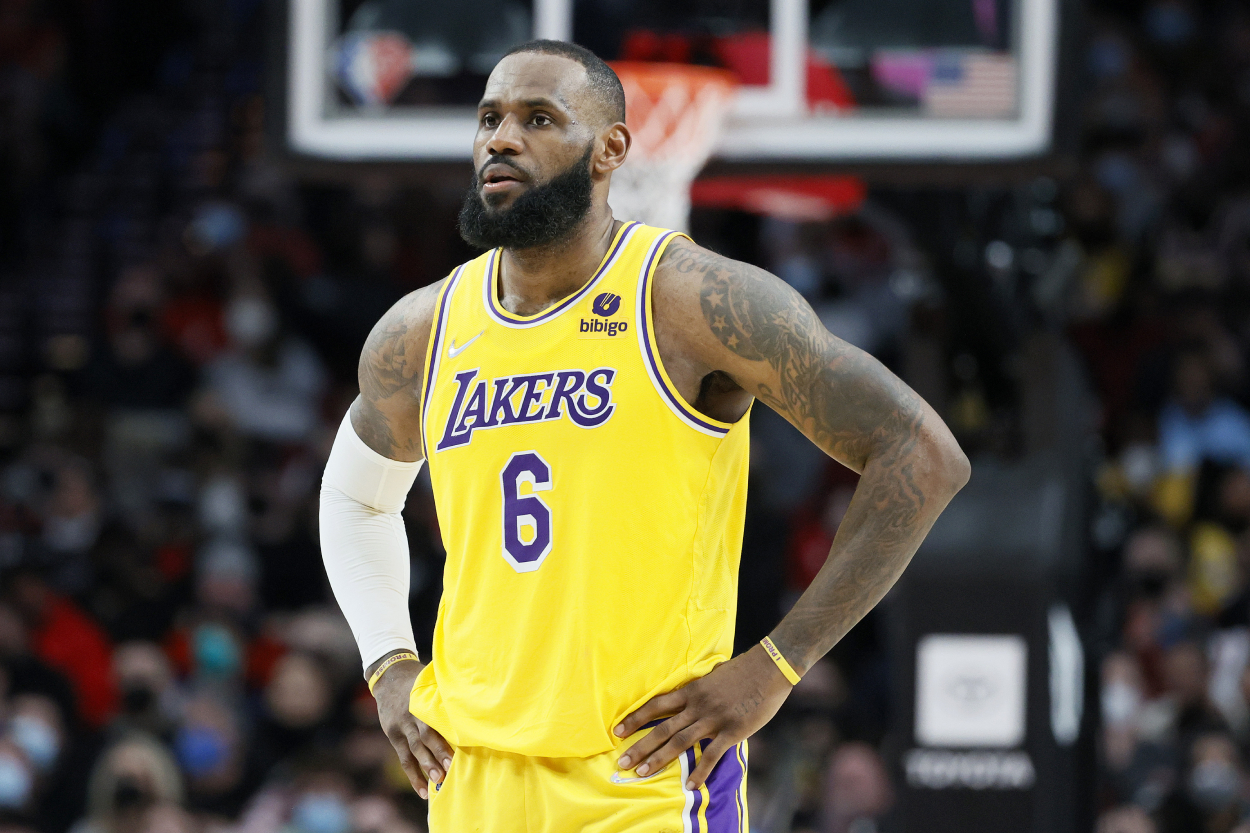 LeBron James: Ranking The King's 4 Best Options in 2023 Free Agency
LeBron James ignited significant speculation about his future with his recent comments during All-Star Weekend. So, we decided to rank his best options in 2023 free agency.
LeBron James became a Hollywood star this past summer by acting in Space Jam 2. It was the most talked-about film for months, and it cemented his legacy as a generational athlete.
However, after becoming a successful actor and winning the Los Angeles Lakers an NBA championship in 2020, James could soon leave Tinseltown. The 37-year-old isn't getting any younger, and he's running out of time to claim his fifth ring.
The King needs to find a squad that can give him his best opportunity win titles, and he can explore all his options when he becomes a free agent in 2023.
So, in light of his recent remarks about a potential return to the Cleveland Cavaliers, playing with his son, Bronny, and various general managers who aren't Rob Pelinka, we decided to rank James' best free agency options in 2023.
We based the rankings on which teams give him the best chance to win a championship and how familiar he is with the organizations. We also looked at cap space and whether the franchises can actually afford the four-time MVP.
4. Golden State Warriors or Phoenix Suns
OK, so these two teams are long shots. That's why we ranked them fourth here, but they would both give LeBron James excellent opportunities to win more titles.
LeBron has always played well when surrounded by great shooters, and the Golden State Warriors have just that. Stephen Curry and Klay Thompson are two of the greatest shooters to ever play, and they have Golden State competing for a championship this season, with the team sitting at 43-17 and No. 2 in the Western Conference.
However, LeBron had a rivalry with the Warriors during his Cavs days, so he likely knows that going there would hurt his legacy. Golden State also has no projected practical cap space (which disregards cap holds and assumes that the team declines all club options and releases non-guaranteed players) for 2023-24, so it would be pretty difficult for them to pay him the money he will likely seek.
The Suns are in a similar position. They are the reigning Western Conference champions, and they have an elite scorer in Devin Booker. Phoenix also has one of James' best friends at point guard in Chris Paul. Adding LeBron would easily make them the favorites to win the whole thing. However, they have just $12.95 million in projected practical cap space, so adding James could be challenging financially.
3. Memphis Grizzlies
The Memphis Grizzlies have become one of the NBA's most exciting teams. They are currently 41-20 and in third place in the Western Conference. Point guard Ja Morant has become an absolute superstar, and they have other great players like Dillon Brooks, Desmond Bane, and Jaren Jackson Jr.
Given their level of success this year, James would make the Grizzlies title favorites if he were to join them in free agency. And while he may not have as much familiarity with Morant as he does with Stephen Curry on the Warriors or Chris Paul on the Suns, the Grizzlies are in a better place financially to sign him.
Morant will get an extension soon, but Memphis has a projected practical cap space of $76.6 million for 2023-24.
2. Los Angeles Lakers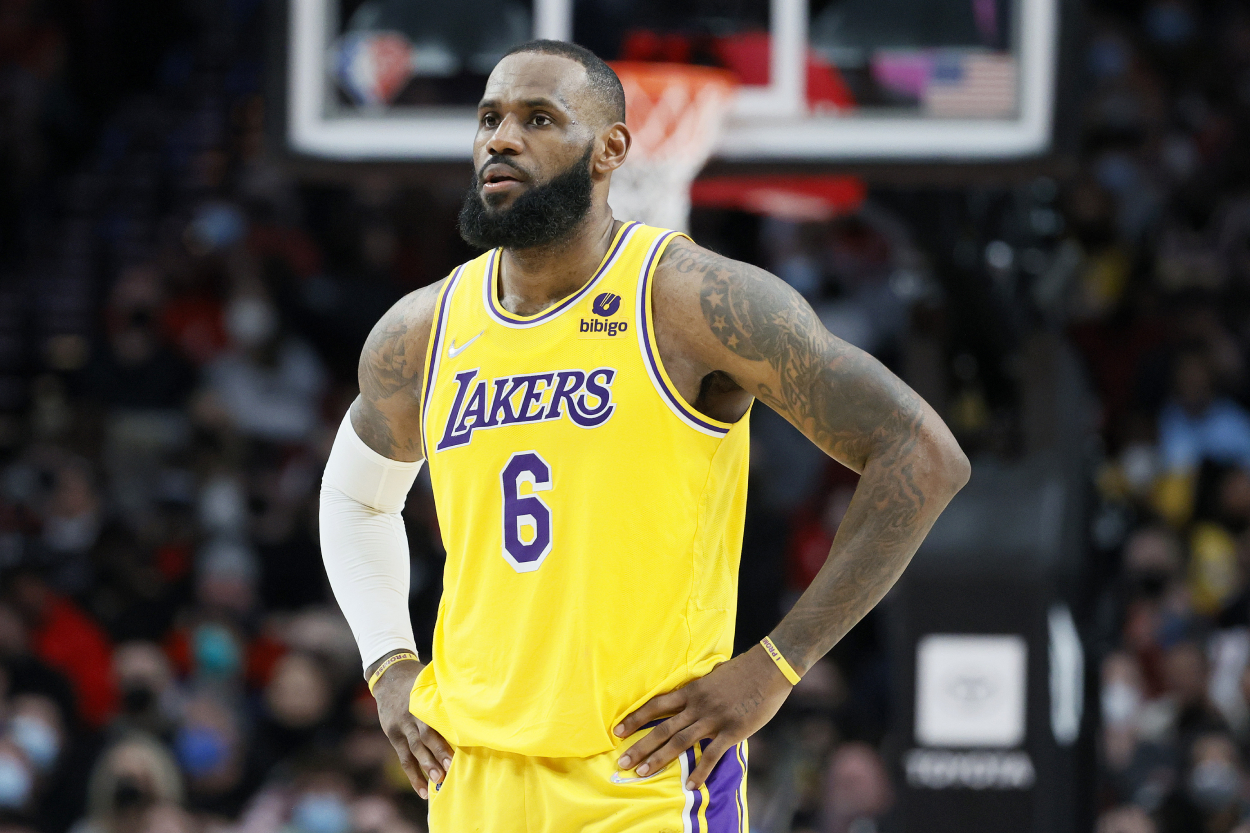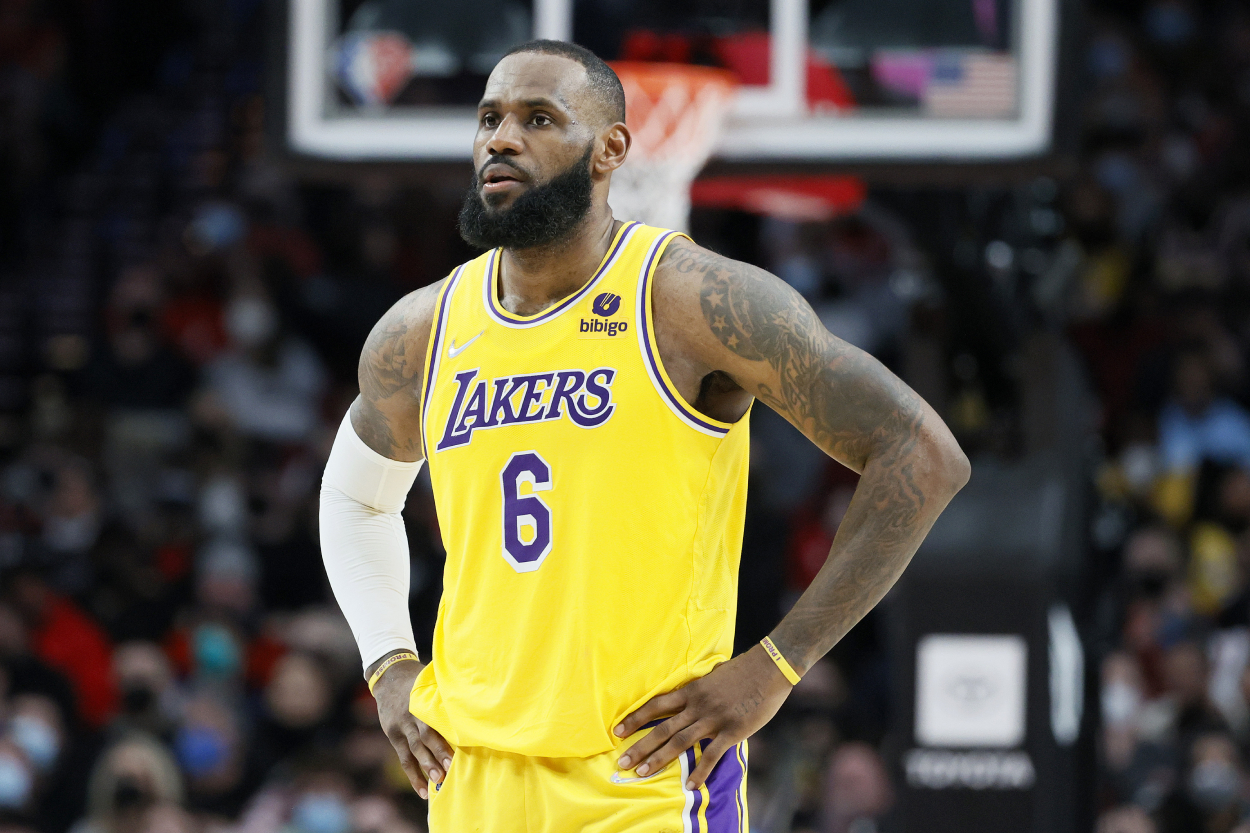 OK, so the Lakers aren't giving LeBron James the best chance to win a title this season, but he's currently on the team right now, so that's why they get the nod over the Grizzlies, Warriors, and Suns.
They also only have Anthony Davis and Talen Horton-Tucker under contract for the 2023-24 season. So, the Lakers won't just have the money to pay James ($60.1 million in projected practical cap space), but they will no longer have Russell Westbrook and some of the other players who are causing them significant headaches.
LA could have an entirely different roster in 2023-24, so there's a good chance they could build a title contender again.
1. Cleveland Cavaliers
There's no place like home.
The Cleveland Cavaliers have everything LeBron James needs. They already have a roster that's ready to win a title with guys like Darius Garland, Jarrett Allen, Evan Mobley, and Collin Sexton, and there's plenty of familiarity between them and LeBron, given that he spent 11 of his NBA seasons with them, and he is from Northeast Ohio. They will also likely have money to sign him, as they have a projected 2023-24 practical cap space of $74.49 million.
The only issue is that the Cavs may not want him. They seem to like their roster, and there's a good chance they could re-sign the recently-acquired Caris LeVert, which would likely keep them from having enough money to add what will be a 38-year old James.
The likelihood of it happening still isn't very great, but the Cavs would be the best option for LeBron James in 2023 free agency. It may just come down to whether they want him or not.
Cap space numbers courtesy of Spotrac